Limited Edition Morticia Artisan Soap
Regular price

Sale price

$15.00
The matriarch of madness and malaise, that's Morticia and she's concocted a dark soap that's as glamorously grim as herself!
Scent
What scent could you ask for to match a madam of the darkness? Black cherry of course is swirled to petrifying perfection again to enchant your senses!
Crystal

Why It's Special

How To Use

Ingredients
Topped with a Black Sardonyx Crystal Heart to keep your dark heart safe and loved to death.
🖤 Activated Charcoal  It's the magical ingredient that detoxifies your skin 🖤 and helps get rid of pesky acne and blemishes! Bye-bye acne, hello healthy glowing skin! 🌟
Use this soap in the shower, bath, or at the kitchen/bathroom sink! Big enough to cut into two so you can get the most use out of it. 
Keep your soaps in a dry, ventilated area when not in use. By creating an ideal environment, your soaps will last far longer. **Be sure to check out our Soap dishes to get the most optimal use of your cold process soap.**
Saponified Oils of: (Olive, Coconut, Shea, Mango, Sweet Almond and Castor Seed), Distilled Water, Aloe Vera Liquid, Fragrance (Phthalate Free), Vegetable Glycerin, Activated Charcoal, Mica/Oxides, and Sodium Lactate
All of our soaps are made with ZERO palm oil, and are 100% Vegan!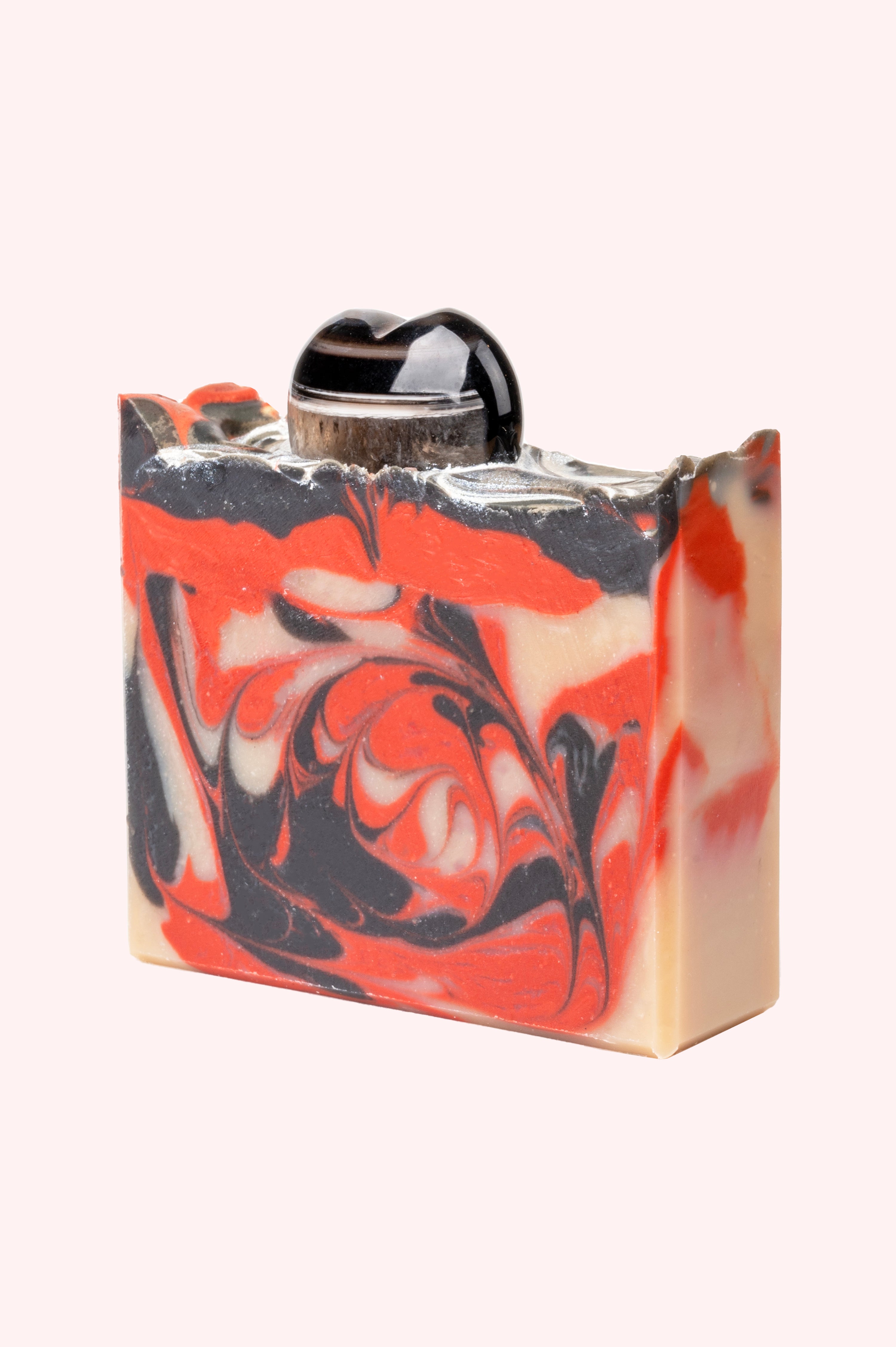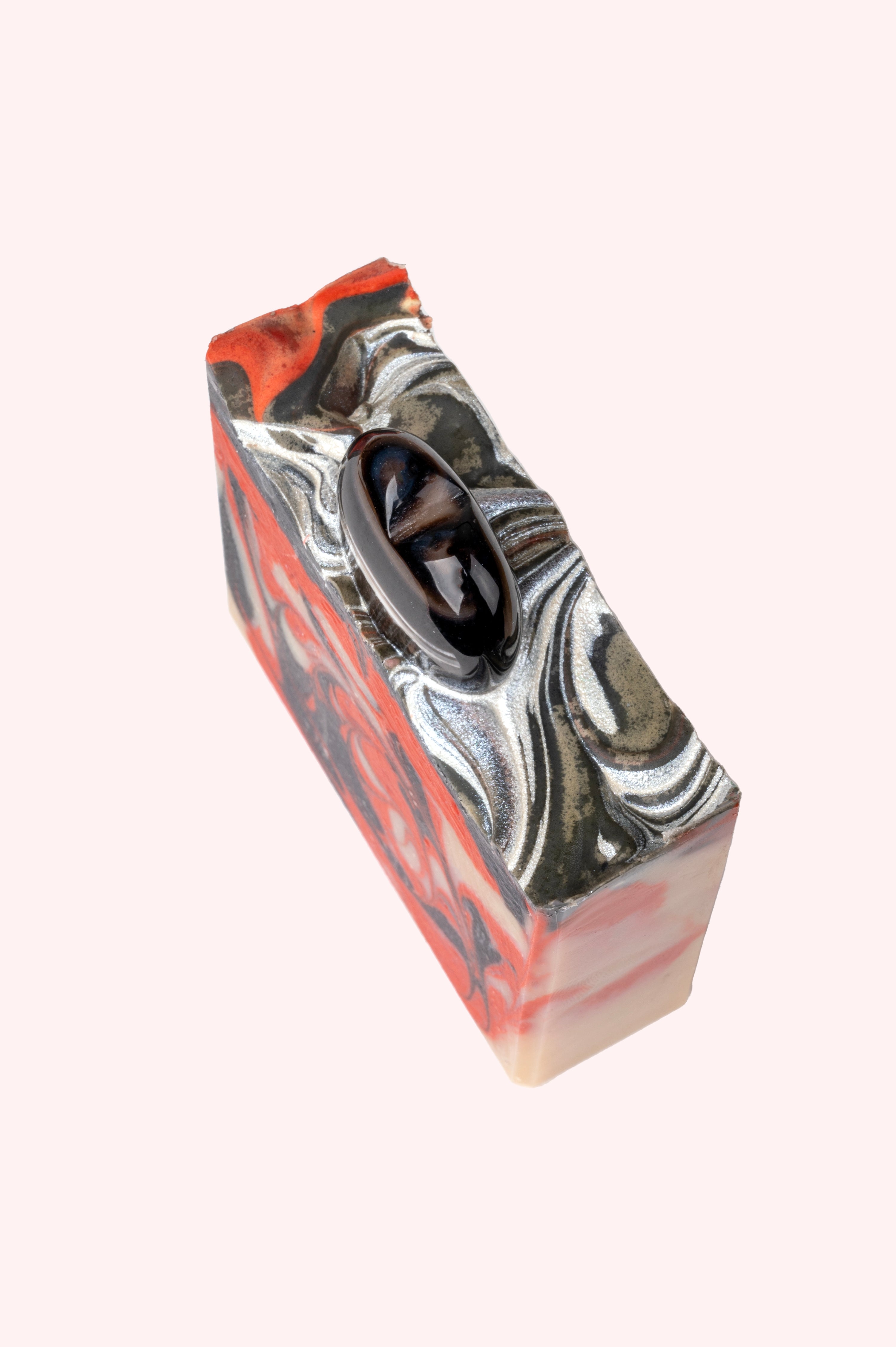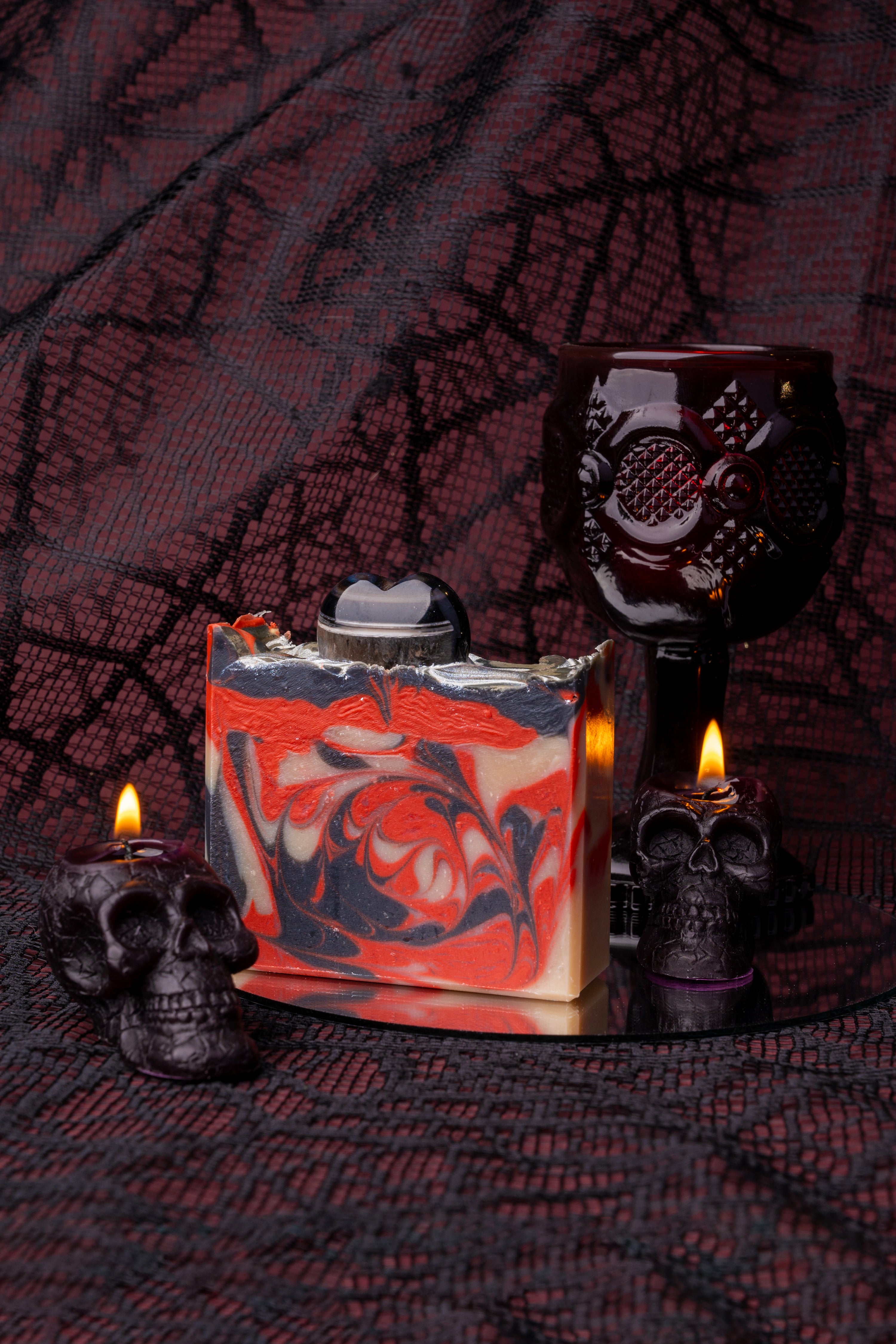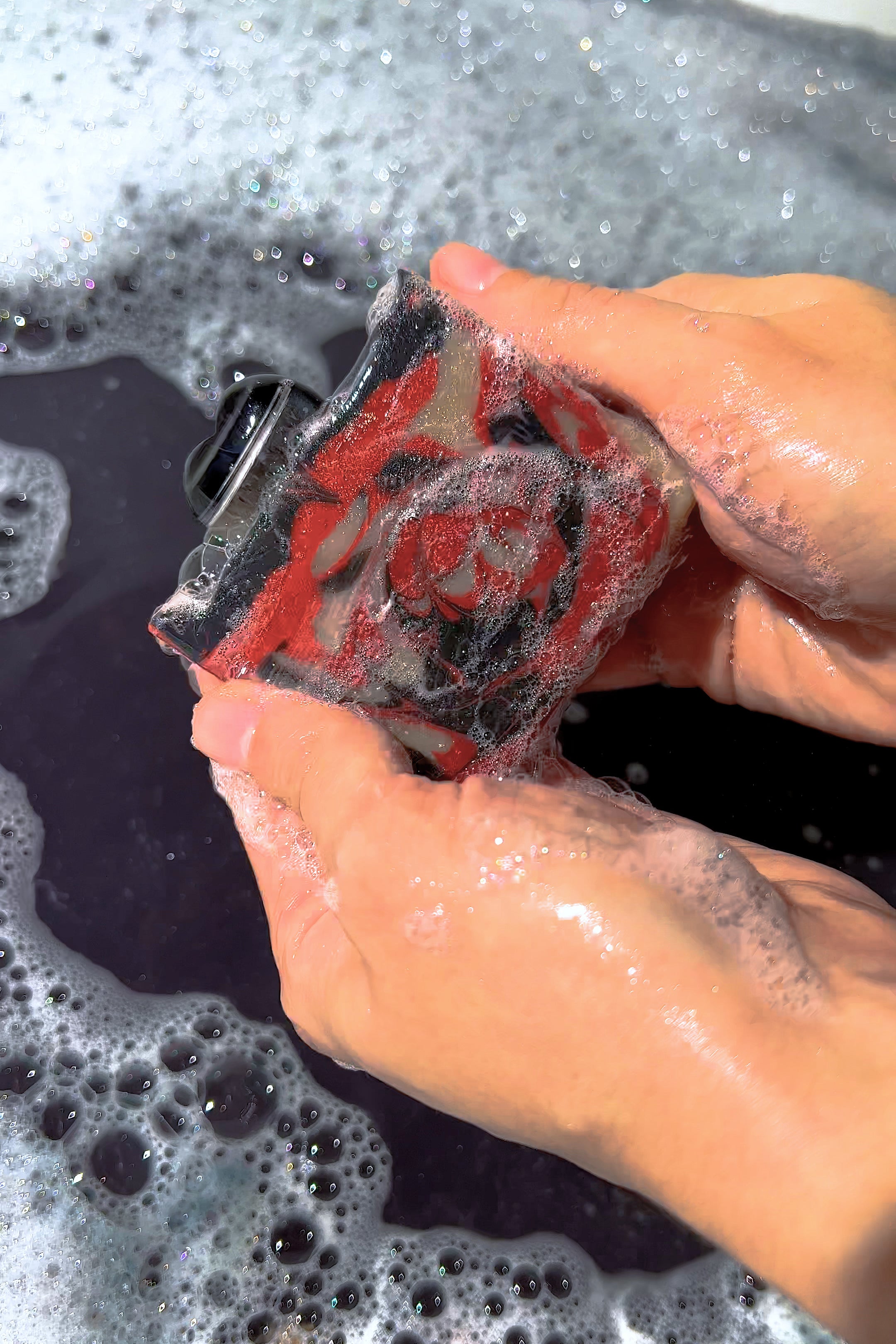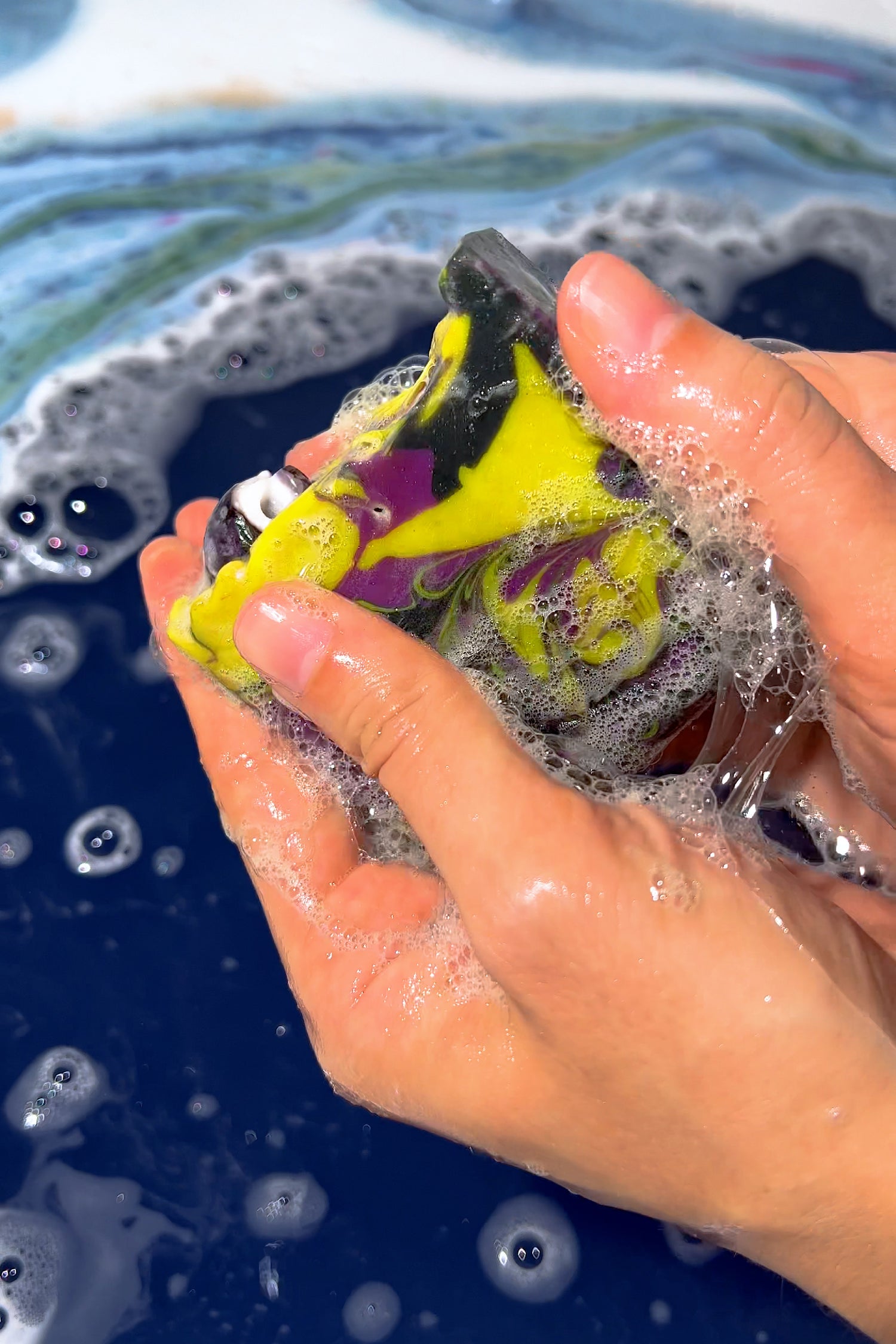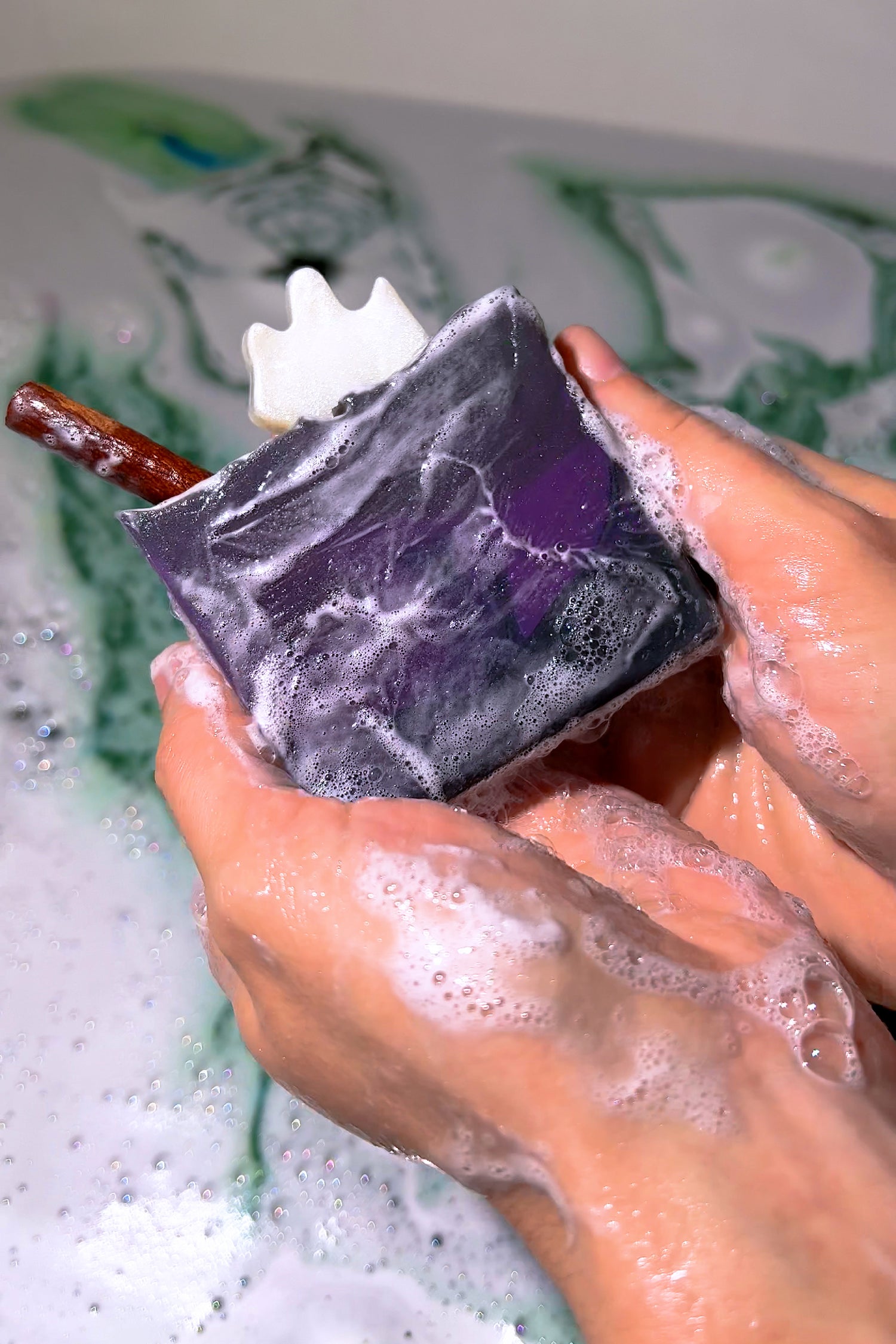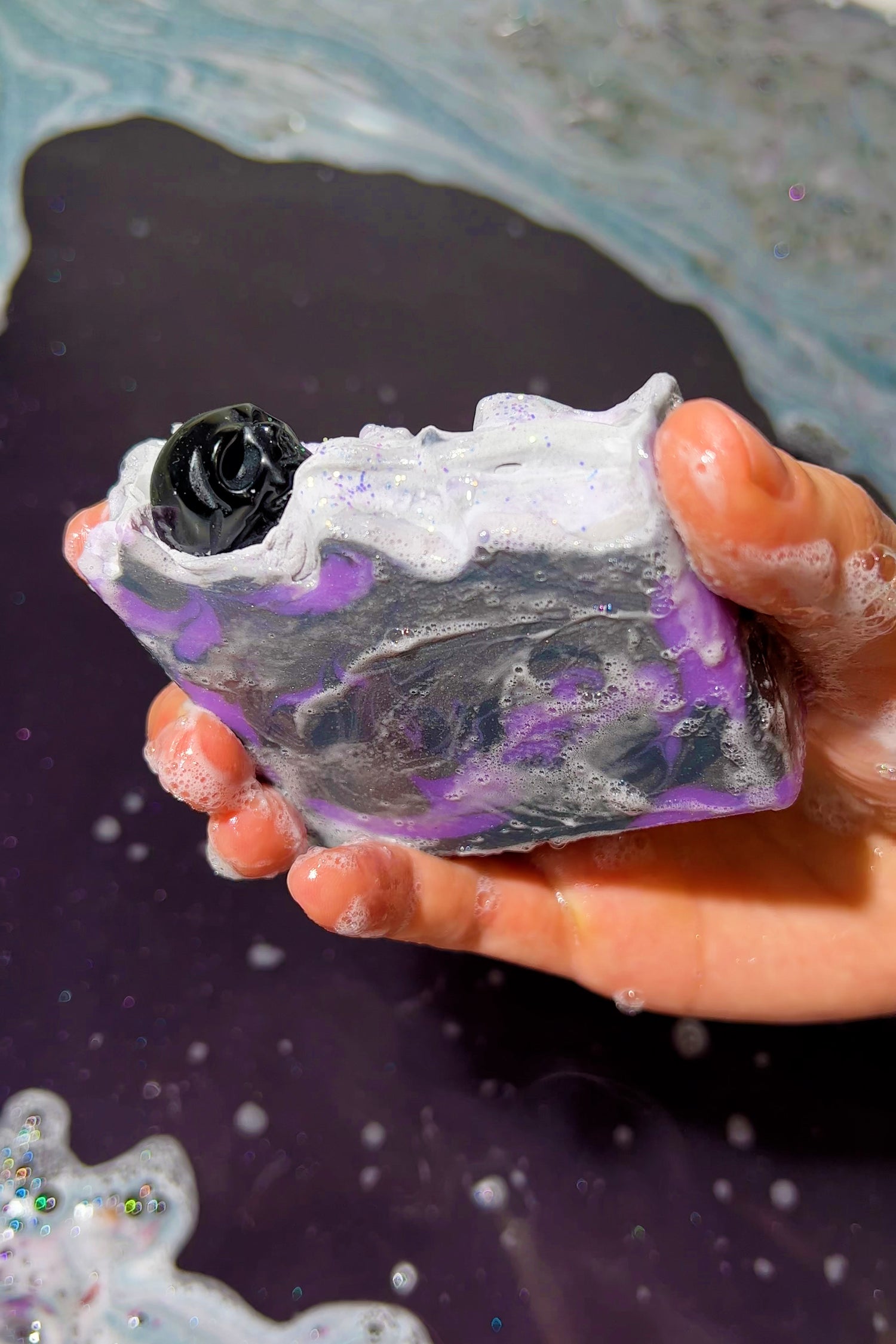 What is Cold Process Soap?
Keep your skin clean and hydrated with our gentle and nourishing recipe. Our soap is made the old-fashioned way, using a custom blend of natural oils. We then cut the soap into bars and set it to dry for at least 4 weeks.
See More