First Frost Artisan Soap
Regular price

Sale price

$13.00
As the flurries begin to accumulate, capture that initial wonder of winter with the First Frost! ❄️
Scent
The icy coolness of peppermint, juniper berries, and spearmint bristling with the cleansing magic of indigo powder, colloidal oatmeal, and a blue chalcedony crystal.
Crystal

Why It's Special

Ingredients
Topped with a Blue Chalcedony crystal to promote calming energy and helps us to communicate our thoughts and ideas more clearly. This encourages deeper conversations with those you love.
🌱 Juniper Berry, Spearmint, and Peppermint Essential Oil Blend -  Therapeutic and holistic, many studies have shown that aromatherapy through essential oils eases stress and anxiety.
💙 Indigo Powder - Acts as a natural skin toner and can help reduce the appearance of blemishes.
🥣 Colloidal Oatmeal - Helps to retain moisture and reduce inflammation, making it an effective treatment for dry and itchy skin. Colloidal oatmeal is gentle and non-irritating, making it a great choice for people with sensitive skin.
Saponified Oils of: (Olive, Coconut, Shea, Mango, Sweet Almond and Castor Seed), Distilled Water, Aloe Vera Liquid, Essential Oil Blend (Juniper Berry, Peppermint, and Spearmint) Colloidal Oatmeal, and Indigo Powder
All of our soaps are made with ZERO palm oil, and are 100% Vegan! 🌿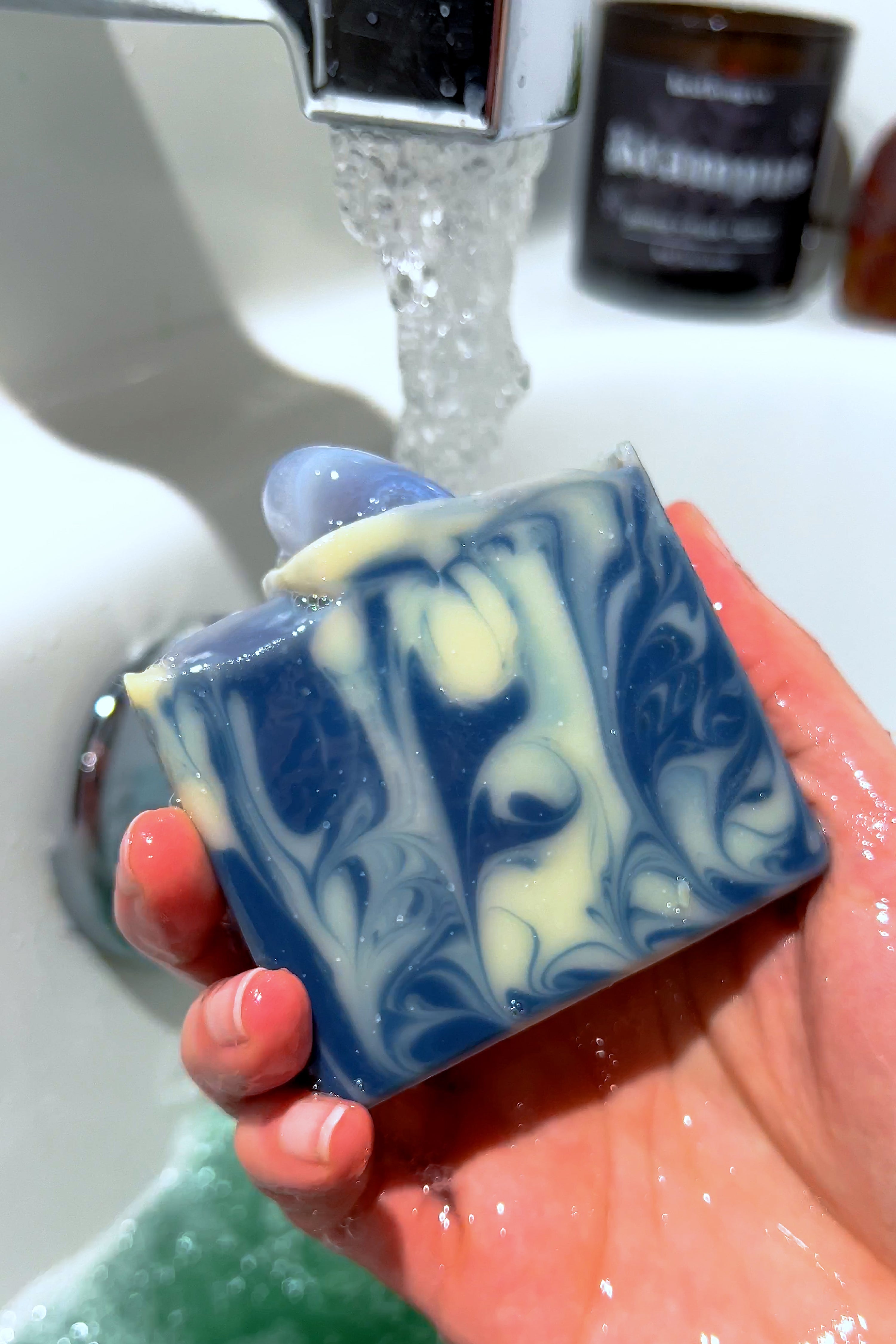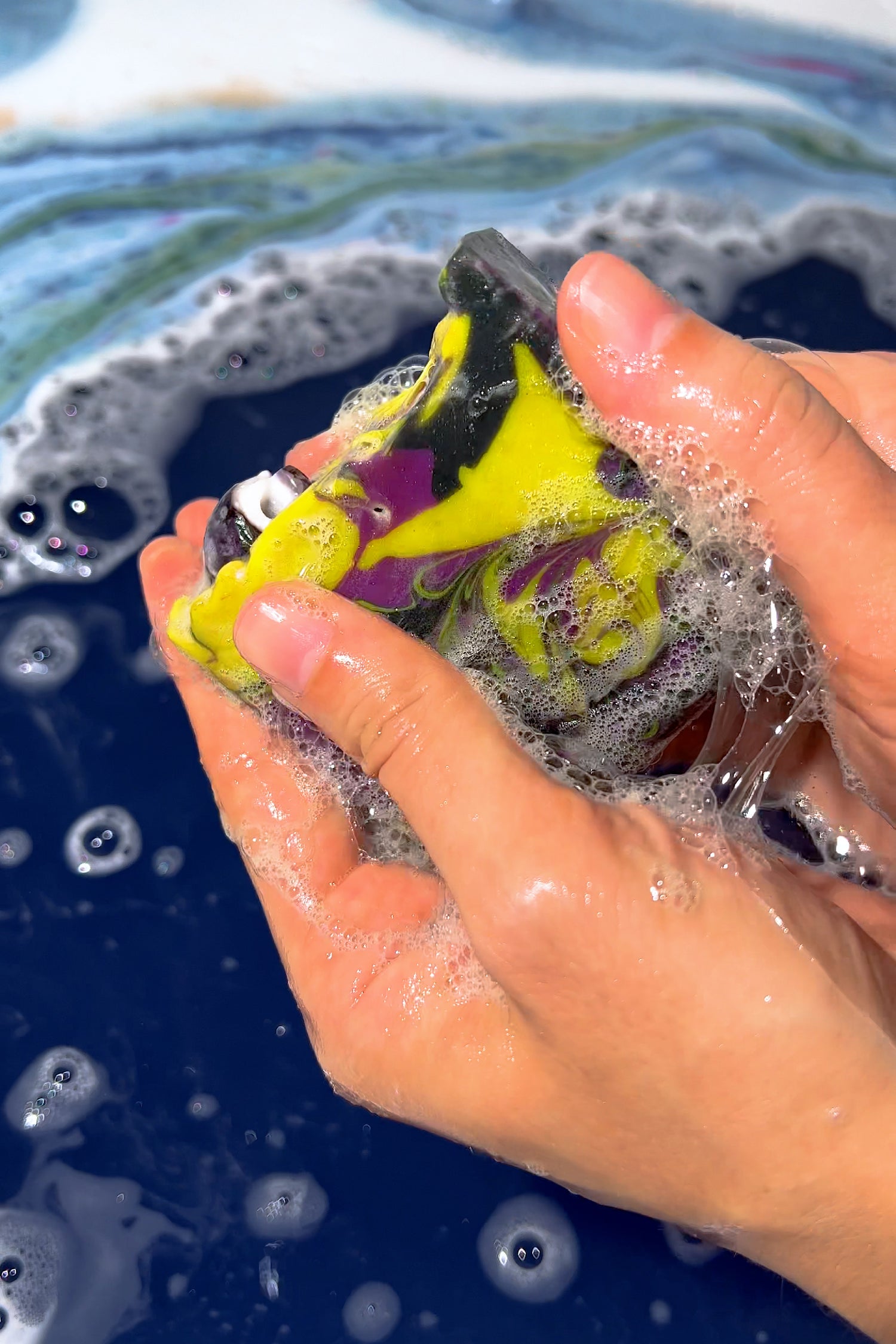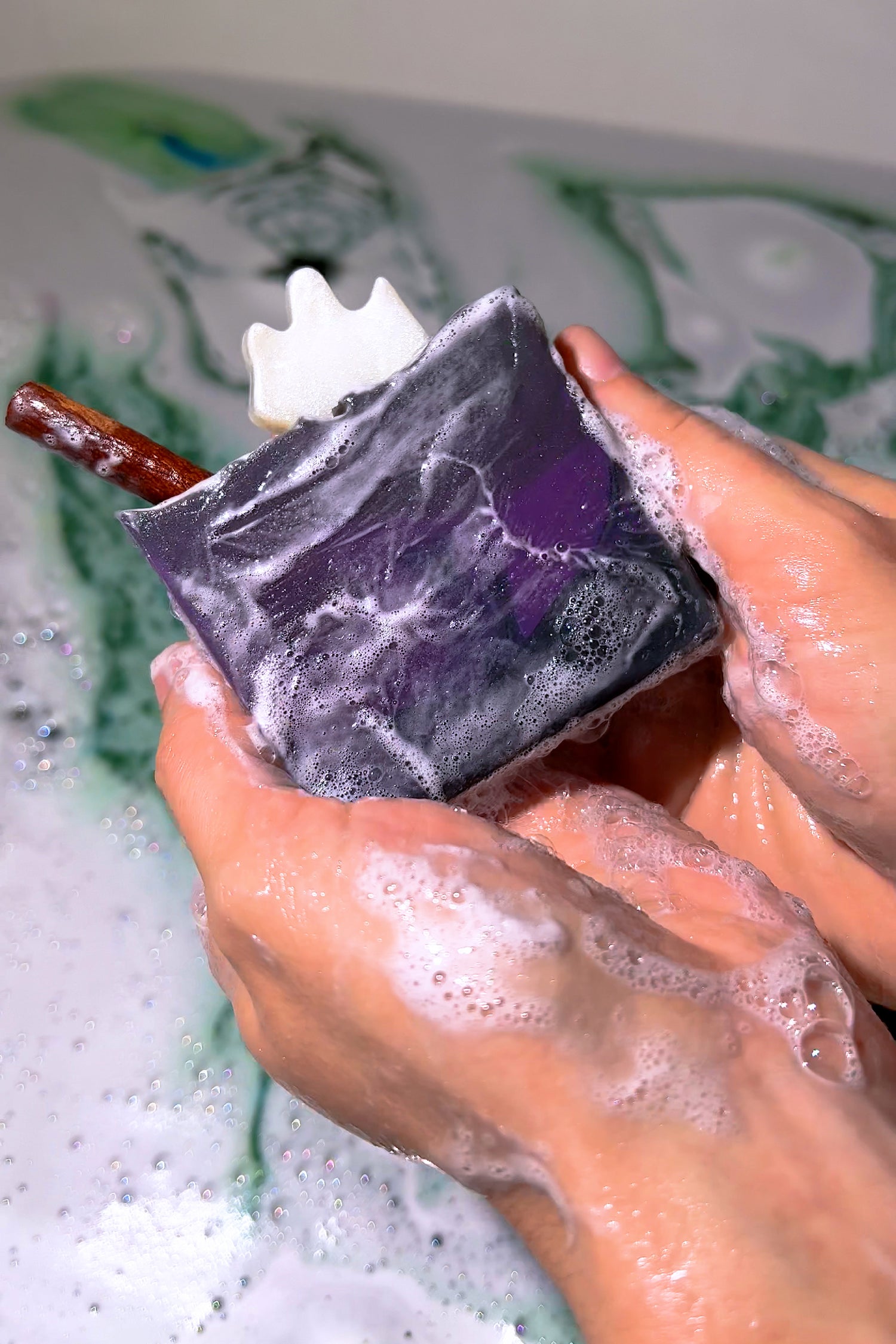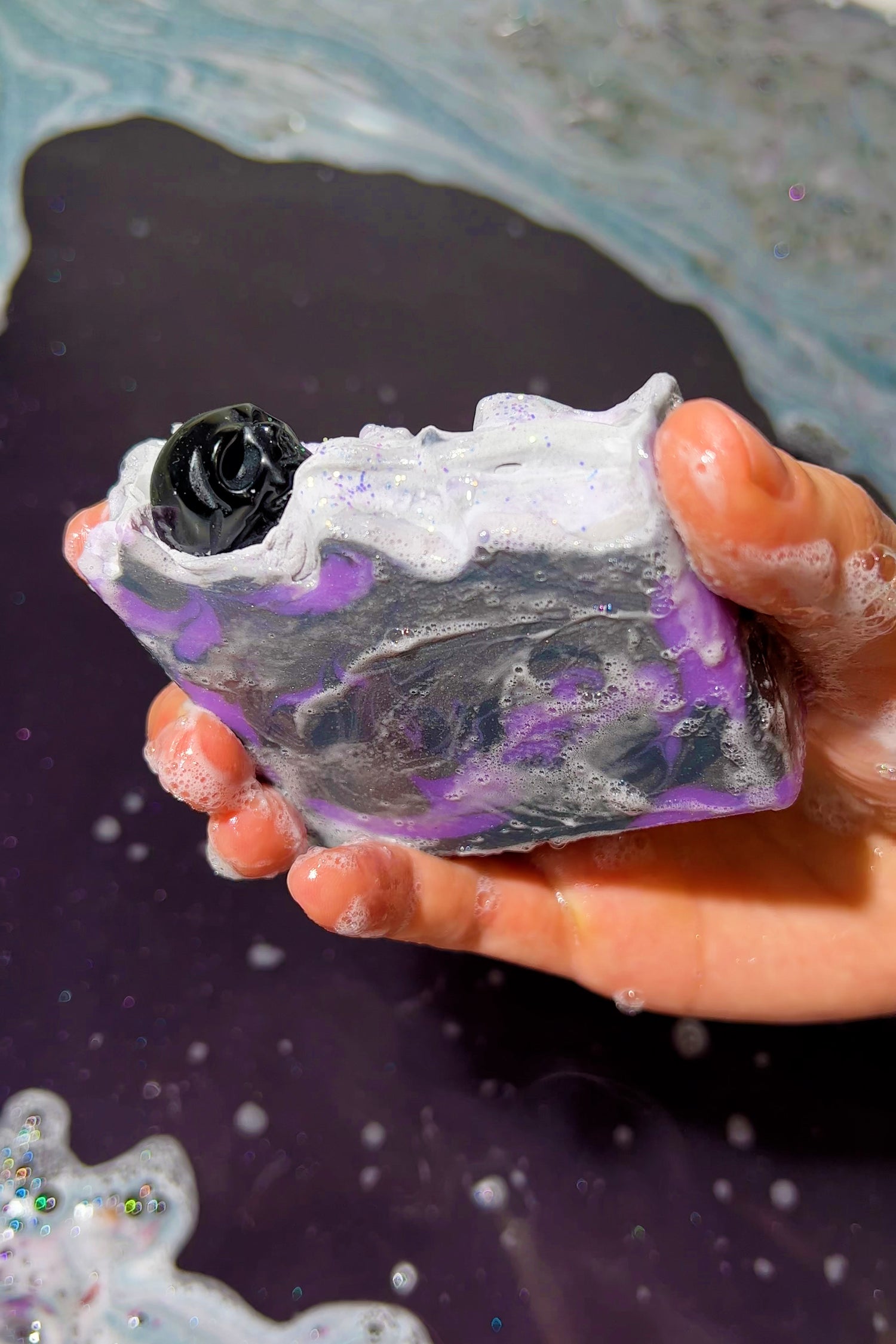 What is Cold Process Soap?
Keep your skin clean and hydrated with our gentle and nourishing recipe. Our soap is made the old-fashioned way, using a custom blend of natural oils. We then cut the soap into bars and set it to dry for at least 4 weeks.
See More