Limited Edition Virgo Artisan Soap
Regular price

Sale price

$15.00
Virgo is an earth sign that loves nature. Fall into a medley of autumnal magic 🍁 with the essence of cedars, newly fallen pine leaves, spiced apples 🍎 and dewy hints of earthy musk. A festive bouquet worthy of Virgo!
Crystal

How To Use

Skin Benefits

Ingredients
Adorned with a special carnelian acorn crystal to bring in the warm cozy energy of the fall season! 🧡🍂
Use this soap in the shower, bath, or at the kitchen/bathroom sink! Big enough to cut into two so you can get the most use out of it. 
Keep your soaps in a dry, ventilated area when not in use. By creating an ideal environment, your soaps will last far longer. **Be sure to check out our Soap dishes to get the most optimal use of your cold process soap.**
The benefits of our cold process soaps are many! We use luxurious oils and butters including creamy mango butter, shea butter, coconut oil and castor oil to hydrate and leave your skin super soft and smooth! 
Saponified Oils of: (Olive, Coconut, Shea, Mango, Sweet Almond and Castor Seed), Distilled Water, Aloe Vera Liquid, Fragrance (Phthalate Free), Vegetable Glycerin, Mica/Oxides, and Sodium Lactate
All of our soaps are made with ZERO palm oil, and are 100% Vegan!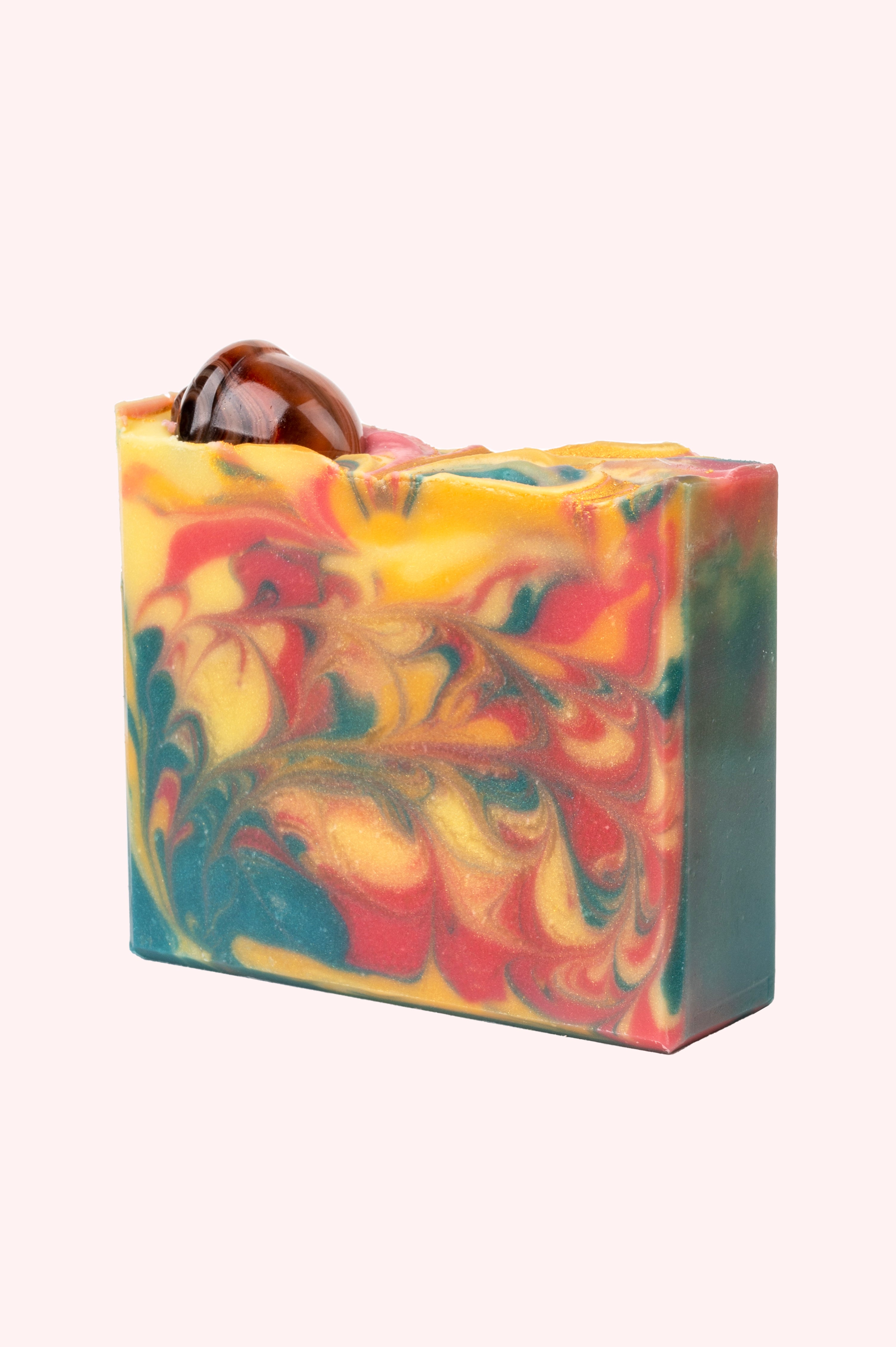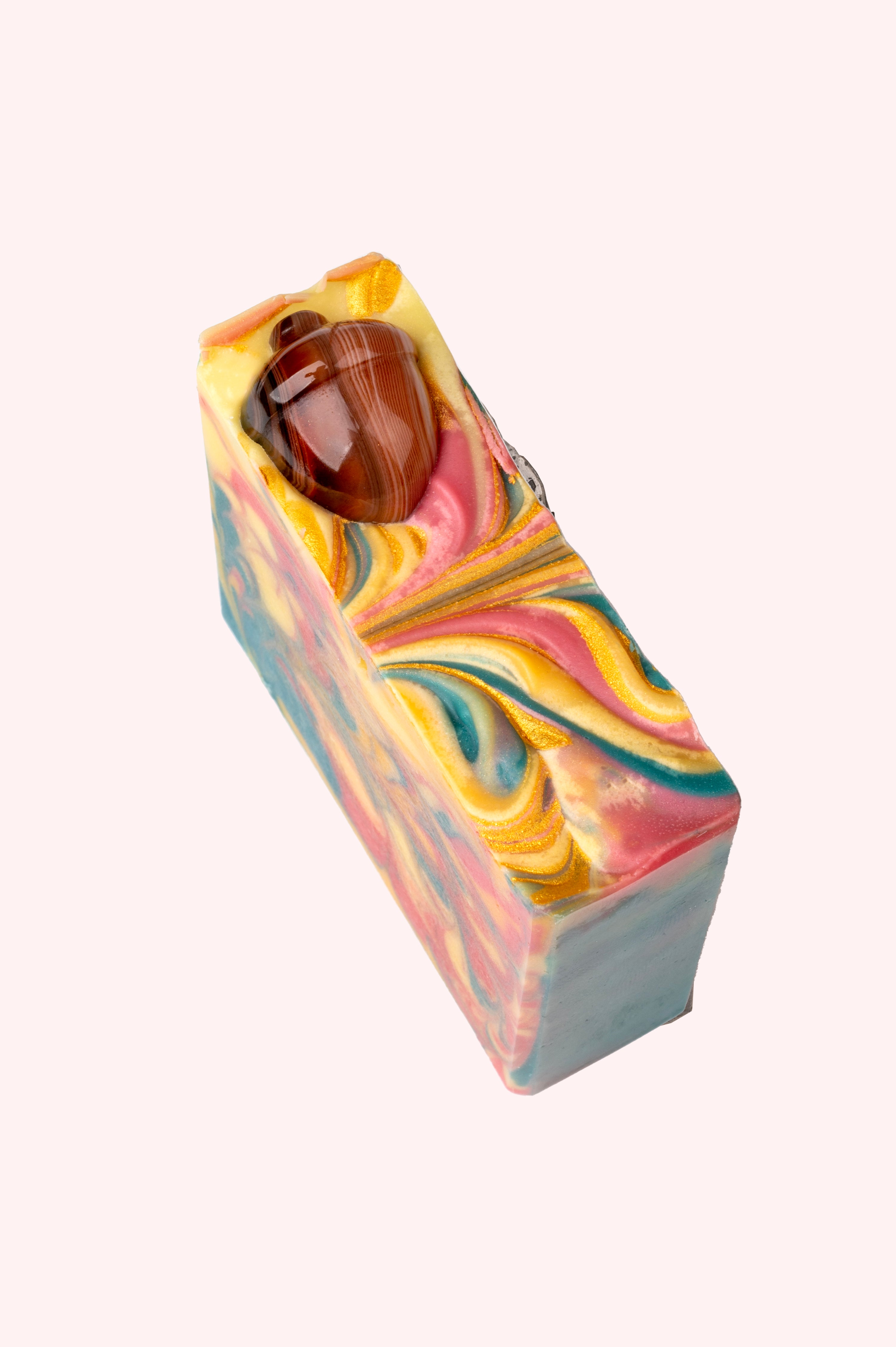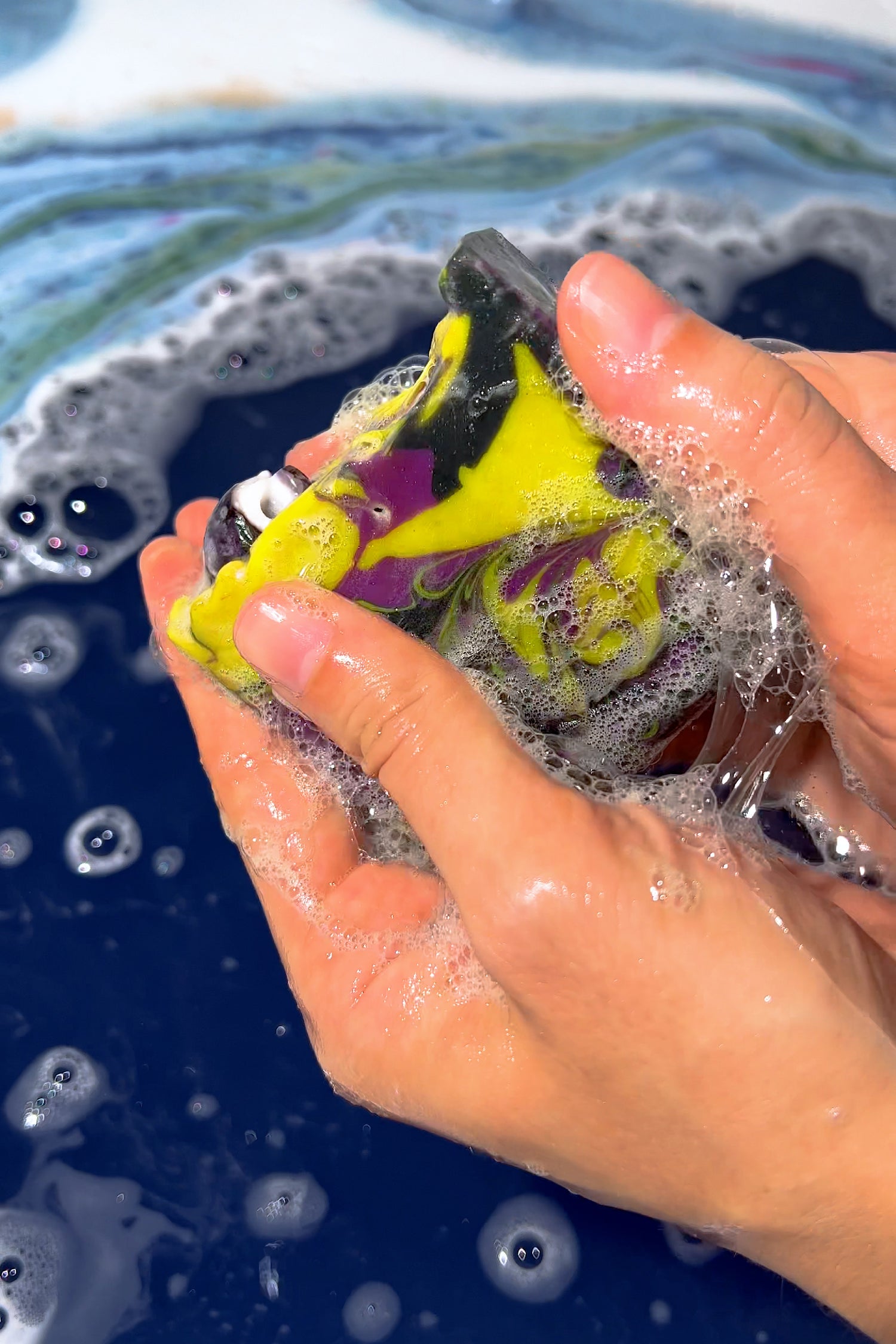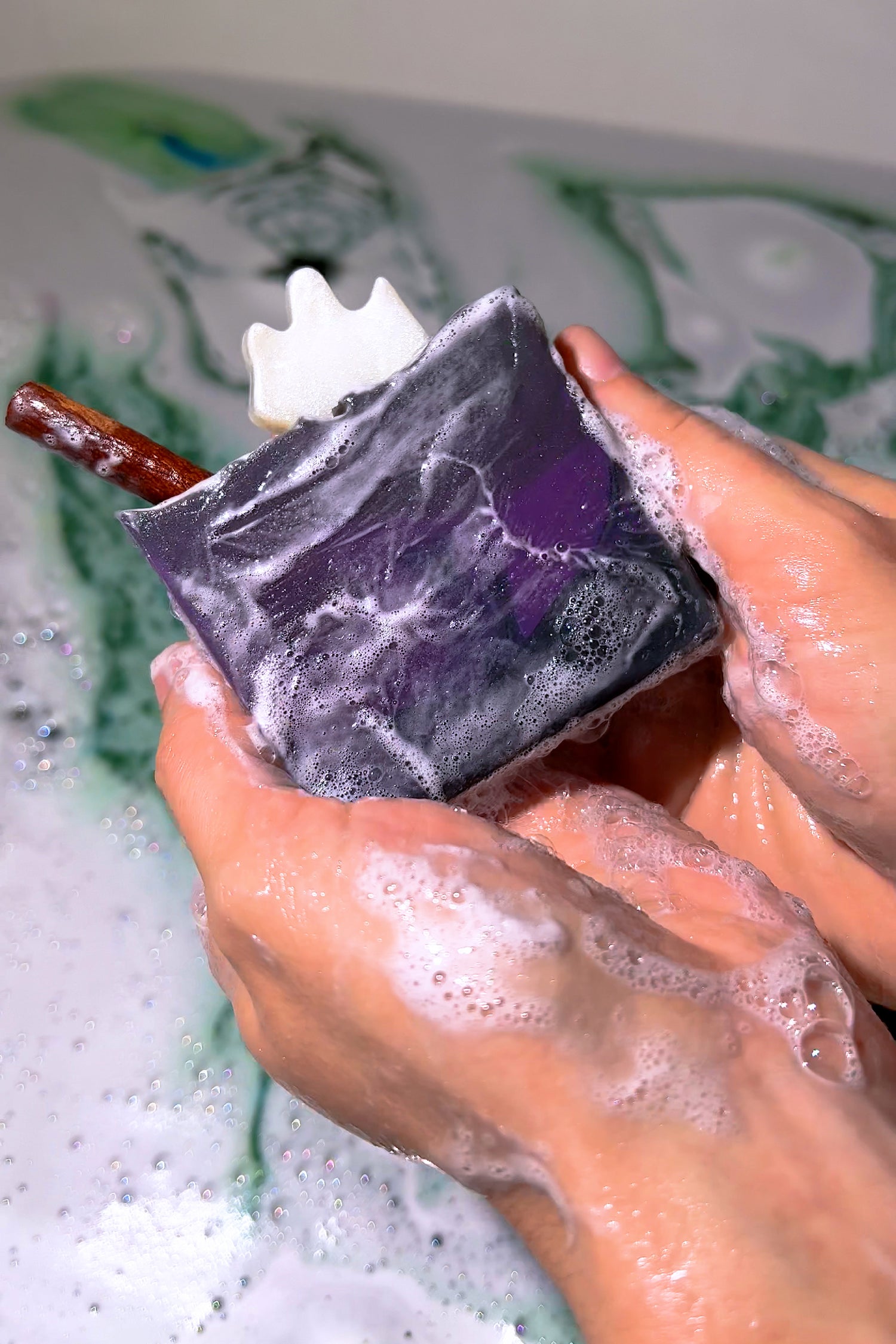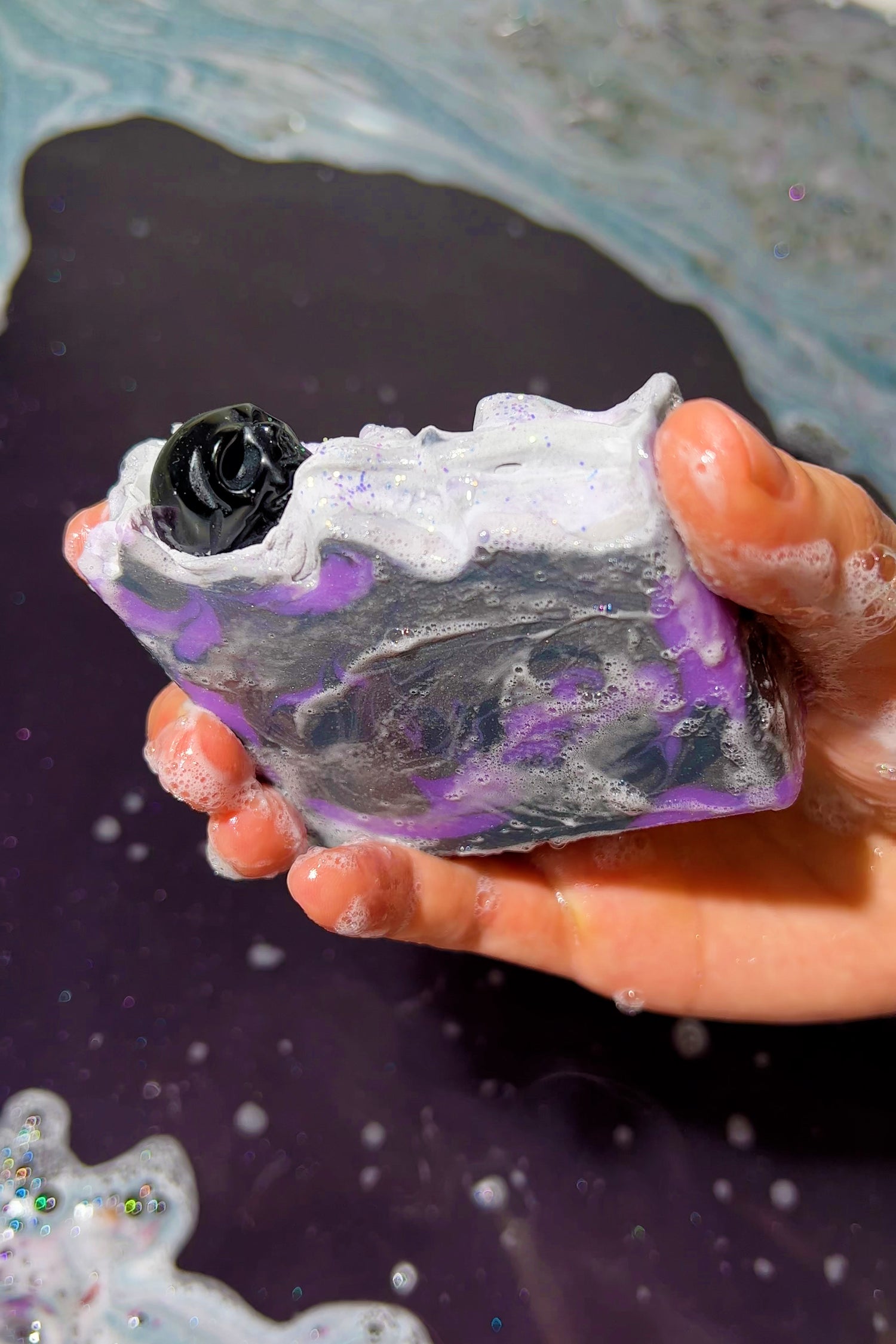 What is Cold Process Soap?
Keep your skin clean and hydrated with our gentle and nourishing recipe. Our soap is made the old-fashioned way, using a custom blend of natural oils. We then cut the soap into bars and set it to dry for at least 4 weeks.
See More