The Witching Hour Artisan Soap
Regular price

Sale price

$13.00
Ready to step into the thinning veil and see the unknown? Bewitch your next bath and seek out specters and ghosts with a soap that has the mostest! Swirling colors and a haunting, woodsy scent will have your skulls spinning as you enter the Witching Hour! 🕰
Scent
Earthy, seductive, and musky mahogany teakwood rolled up with a pinch of lavender and vanilla make this ghoulishly good soap a treat for all those who love to bathe in the dead of night.
Crystal

Why It's Special

How To Use

Skin Benefits

Ingredients
Topped with a Chevron Amethyst Mini Skull Crystal to keep you centered and calm during your journeys through spooky szn!
🖤 Activated Charcoal - The magical ingredient that detoxifies your skin and helps get rid of pesky acne and blemishes! Bye-bye acne, hello healthy glowing skin! 🌟
The benefits of our cold process soaps are many! We use luxurious oils and butters including creamy mango butter, shea butter, coconut oil and castor oil to hydrate and leave your skin super soft and smooth! 
Olive Oil, Shea Butter, Mango Butter, Coconut Oil, Castor Seed Oil, Almond Oil, Sodium Hydroxide (Lye), Distilled Water, Fragrance Oil (Phthalate Free) Activated Charcoal, Biodegradable Glitter, and Mica/Oxides.
All of our soaps are made with ZERO palm oil, and are 100% Vegan! 🌿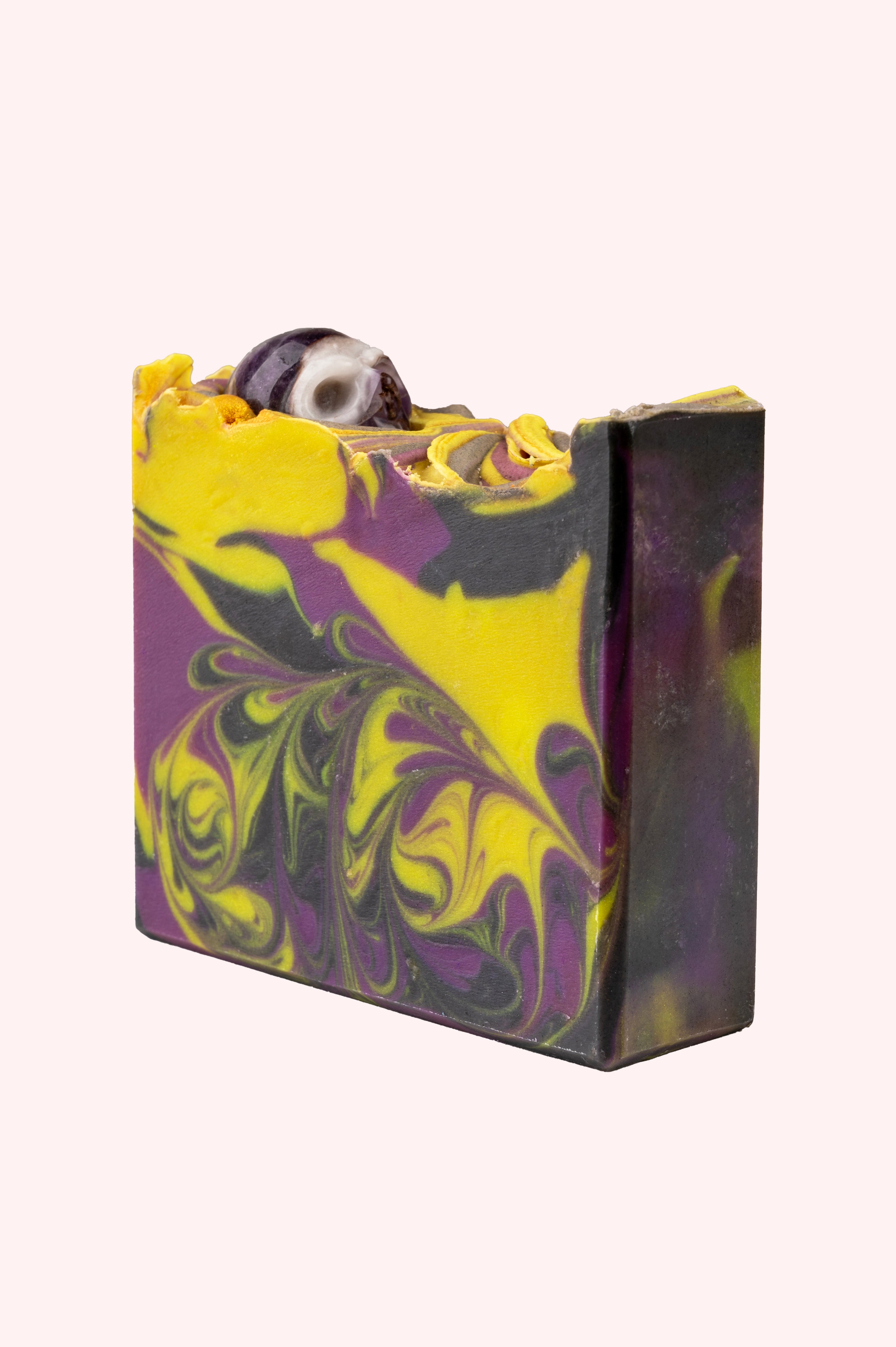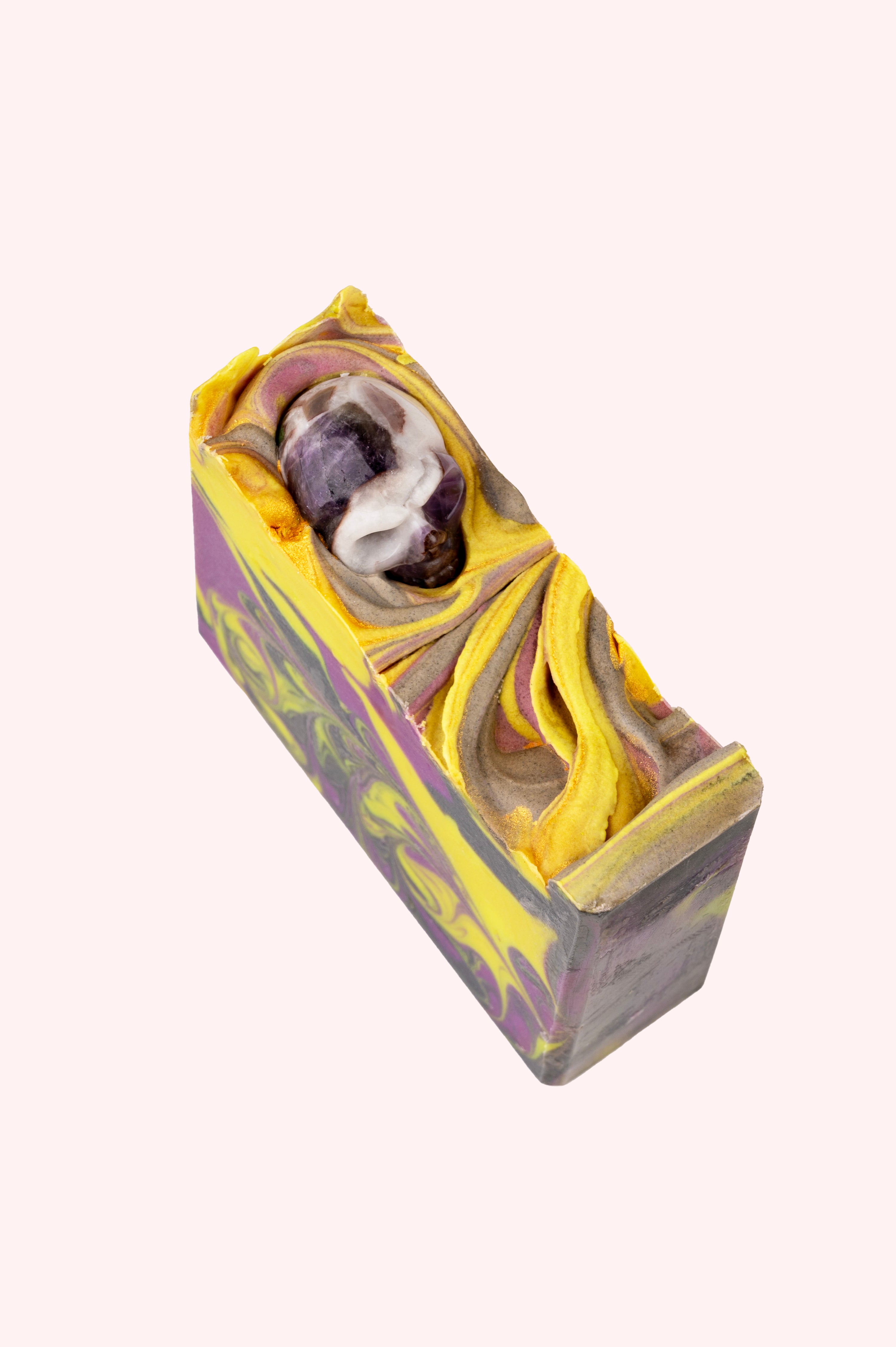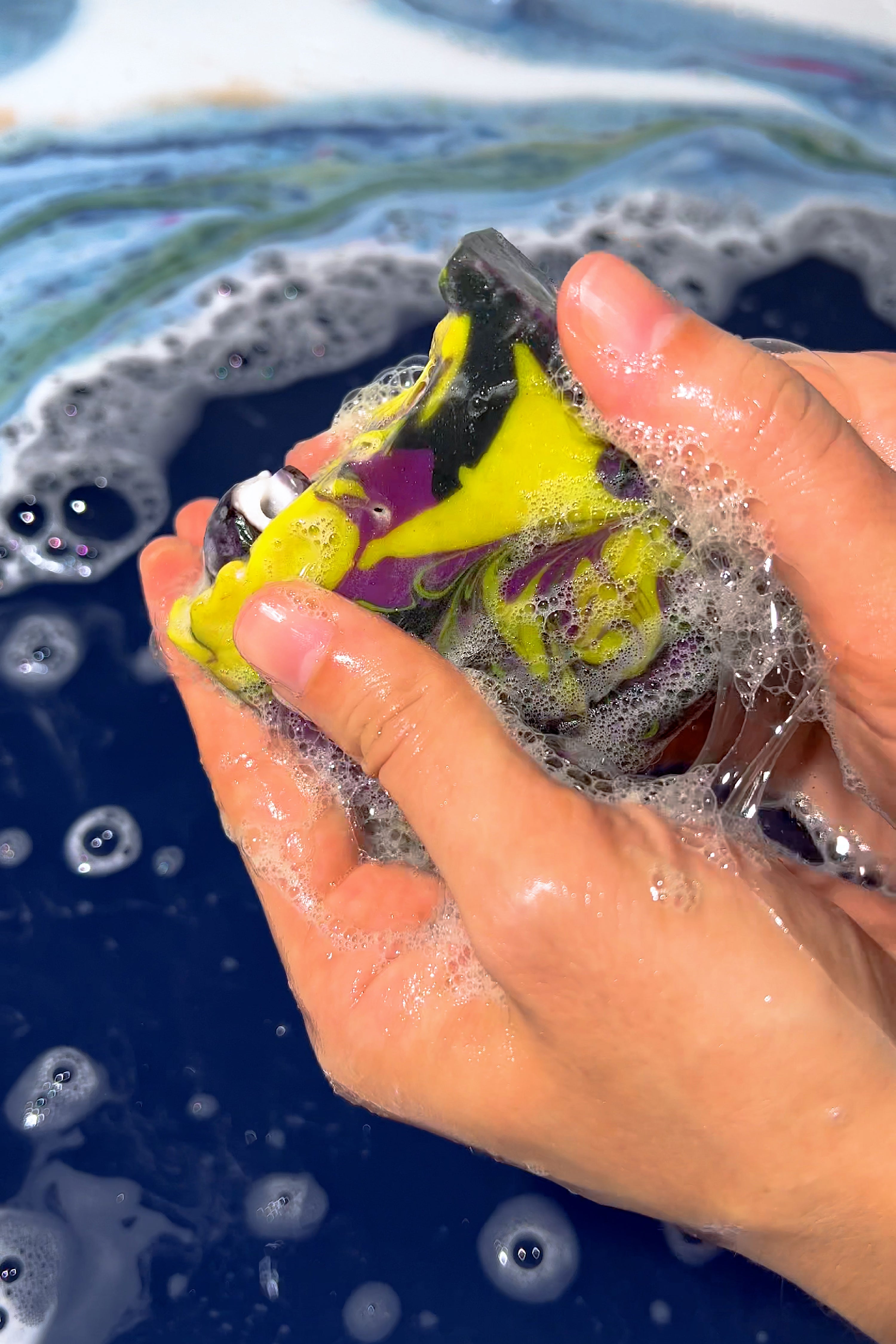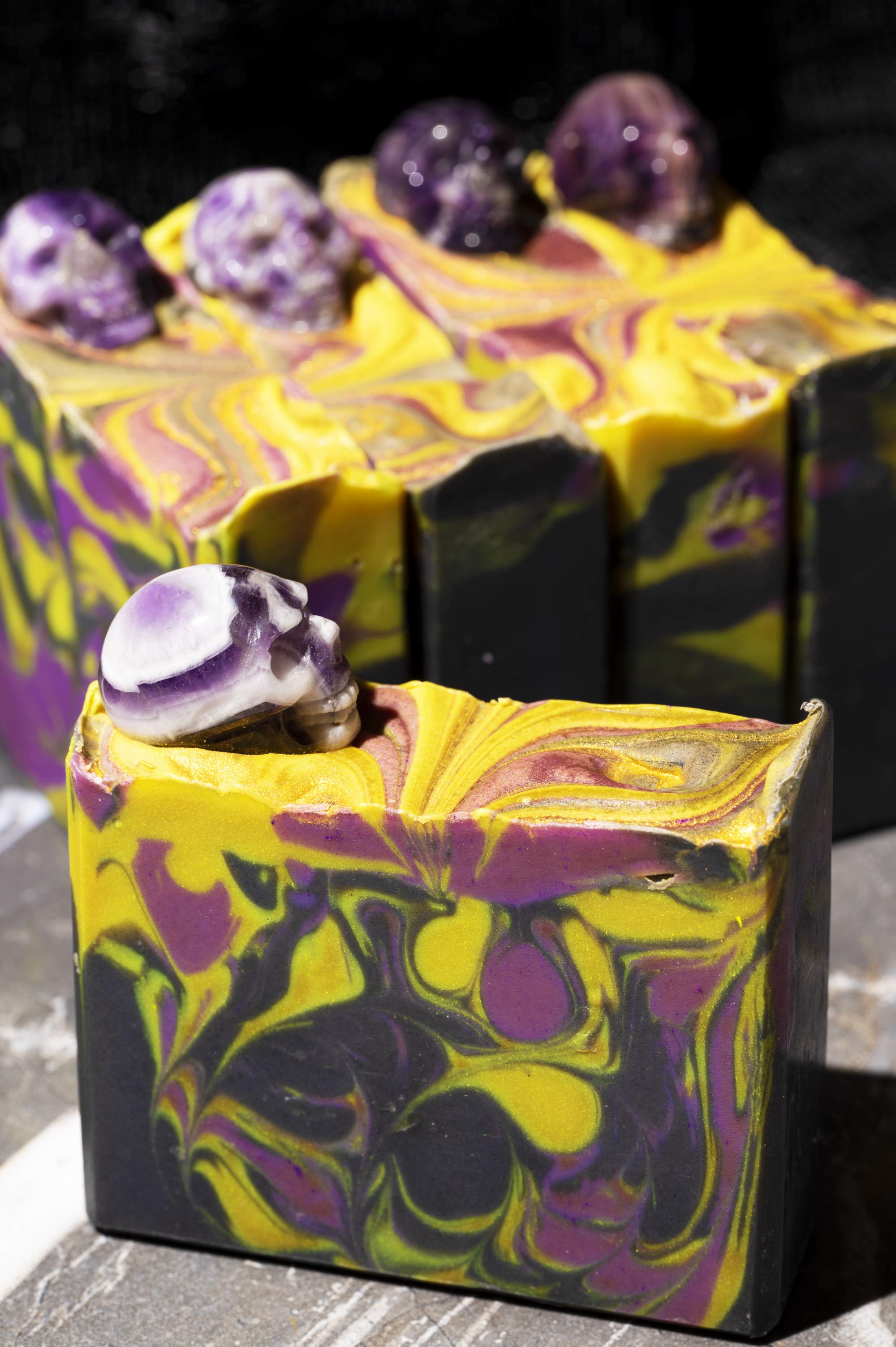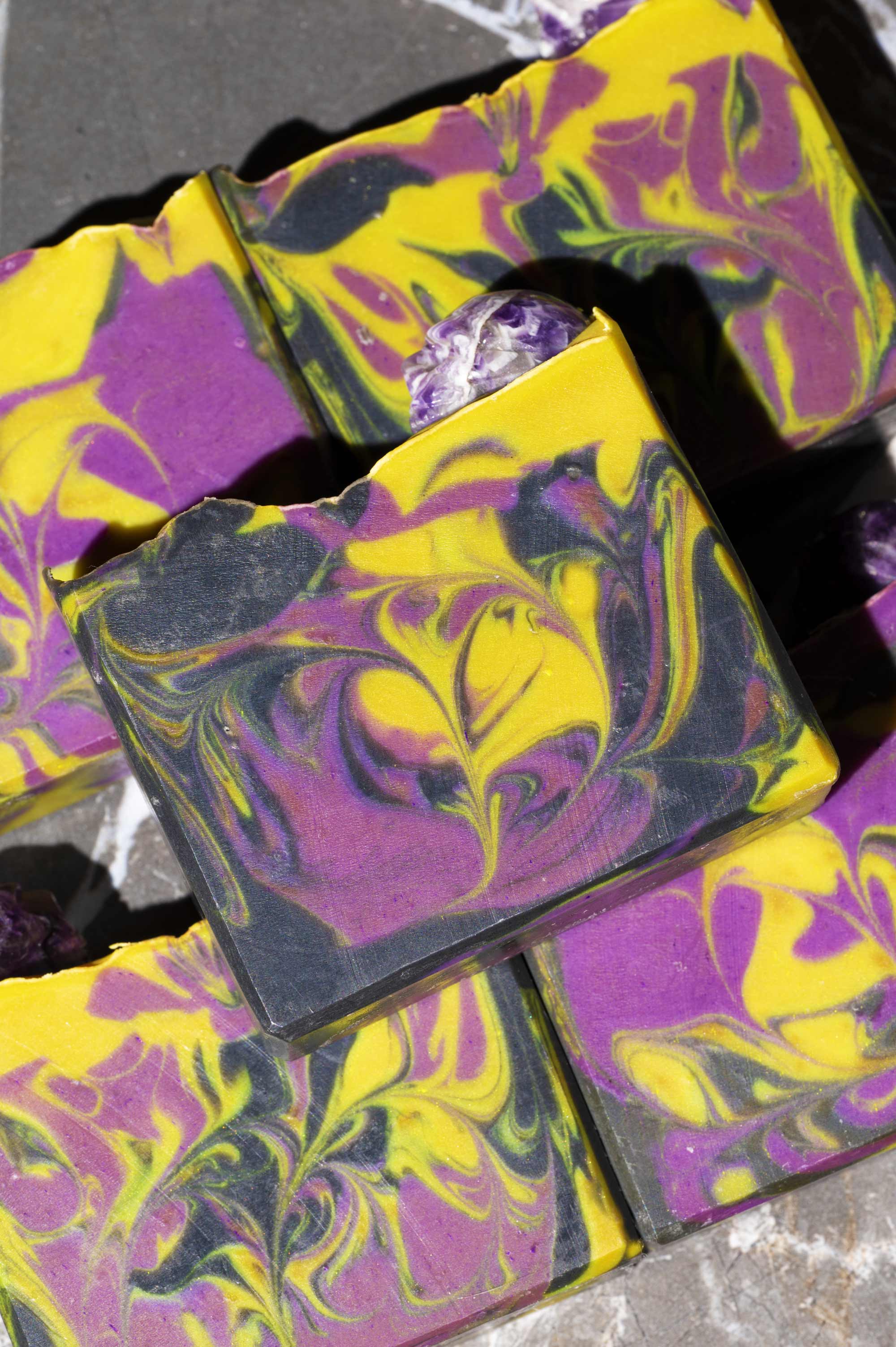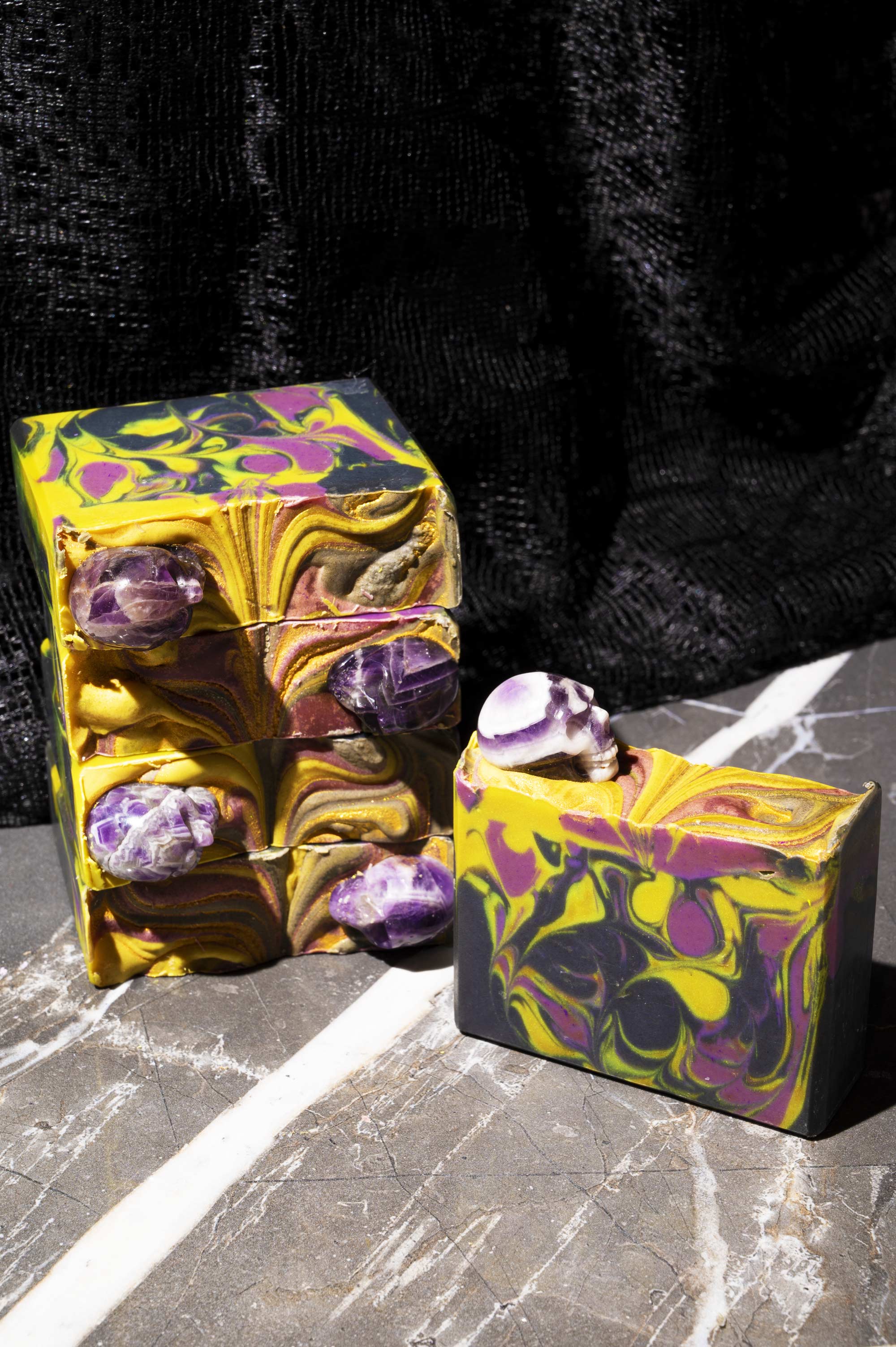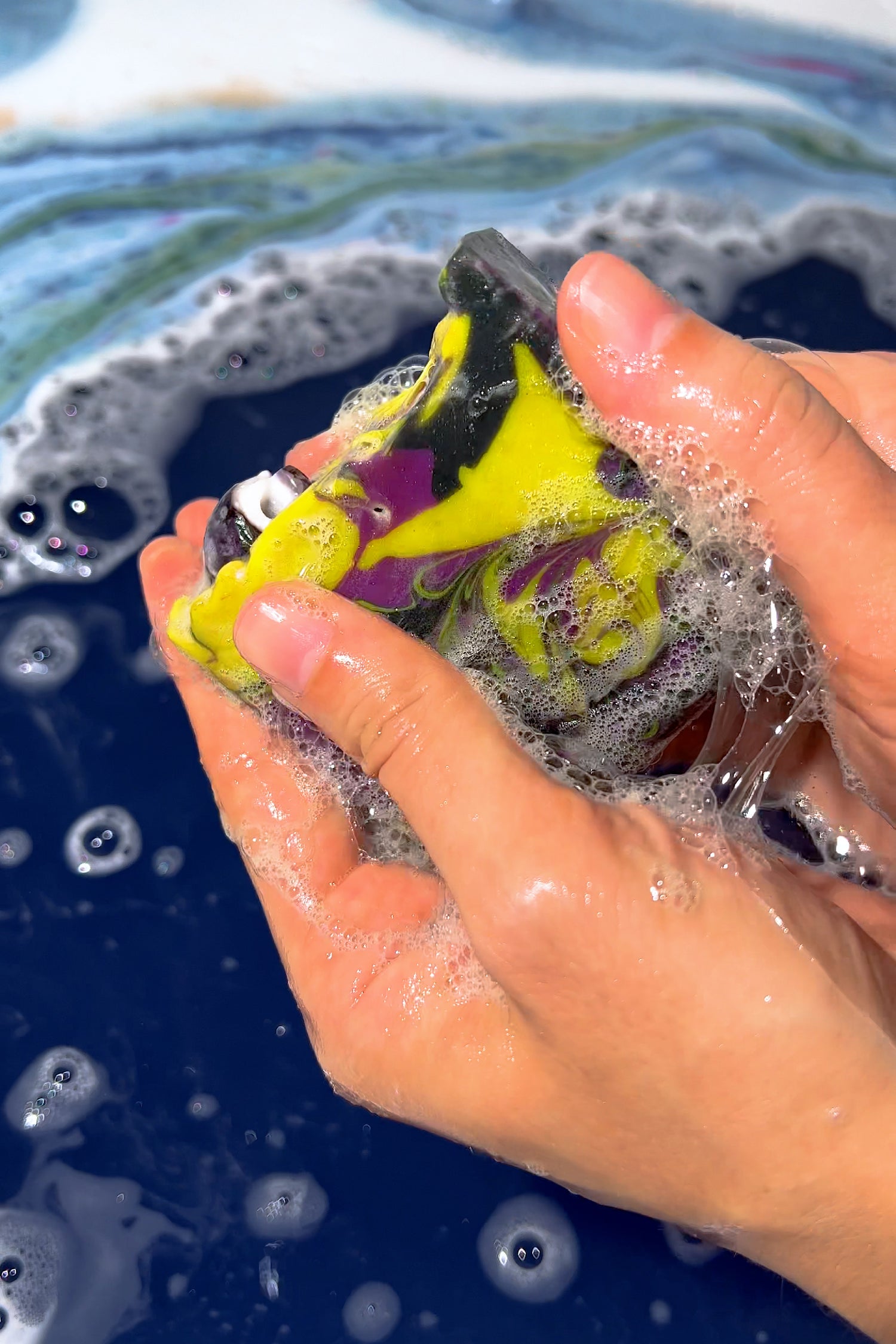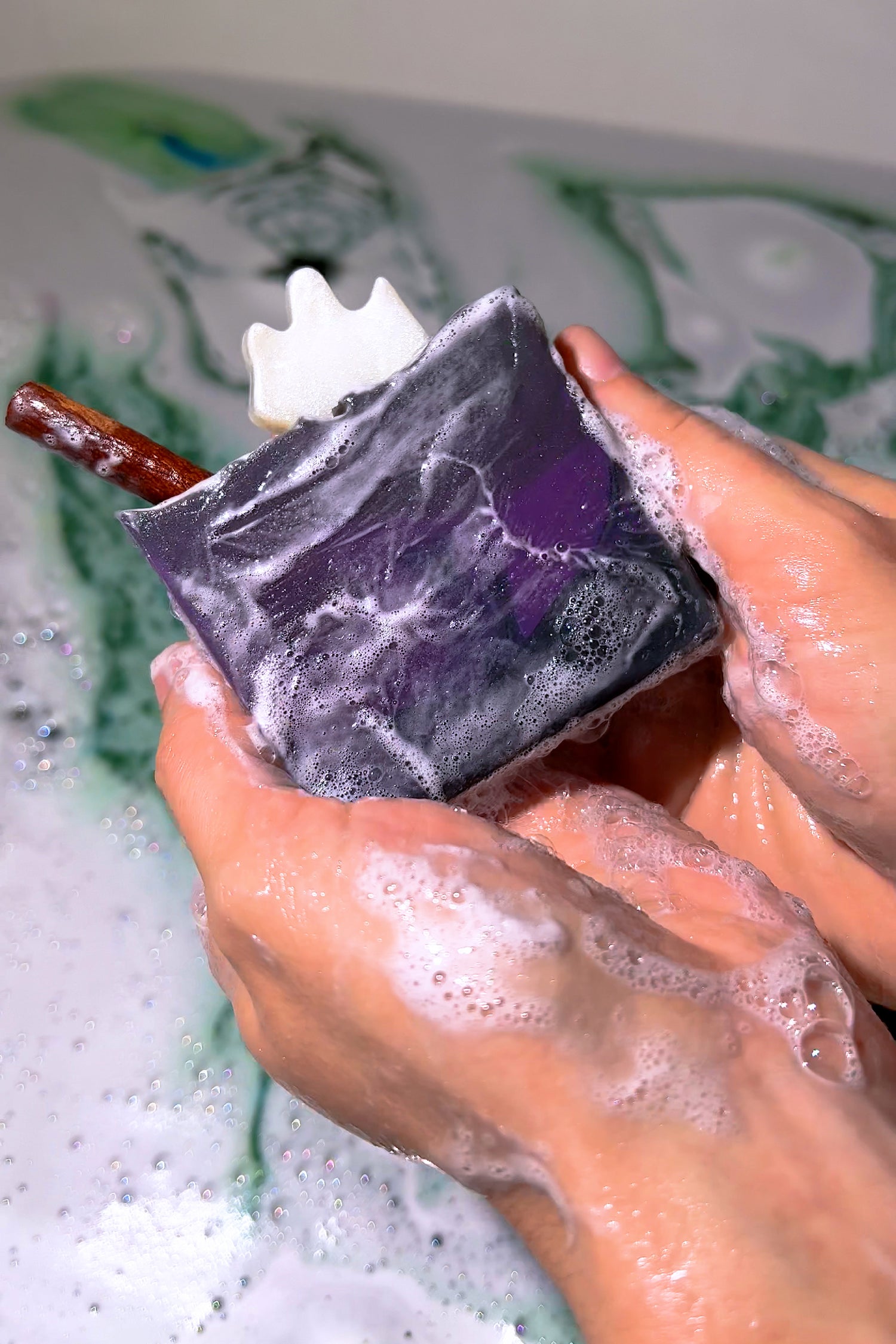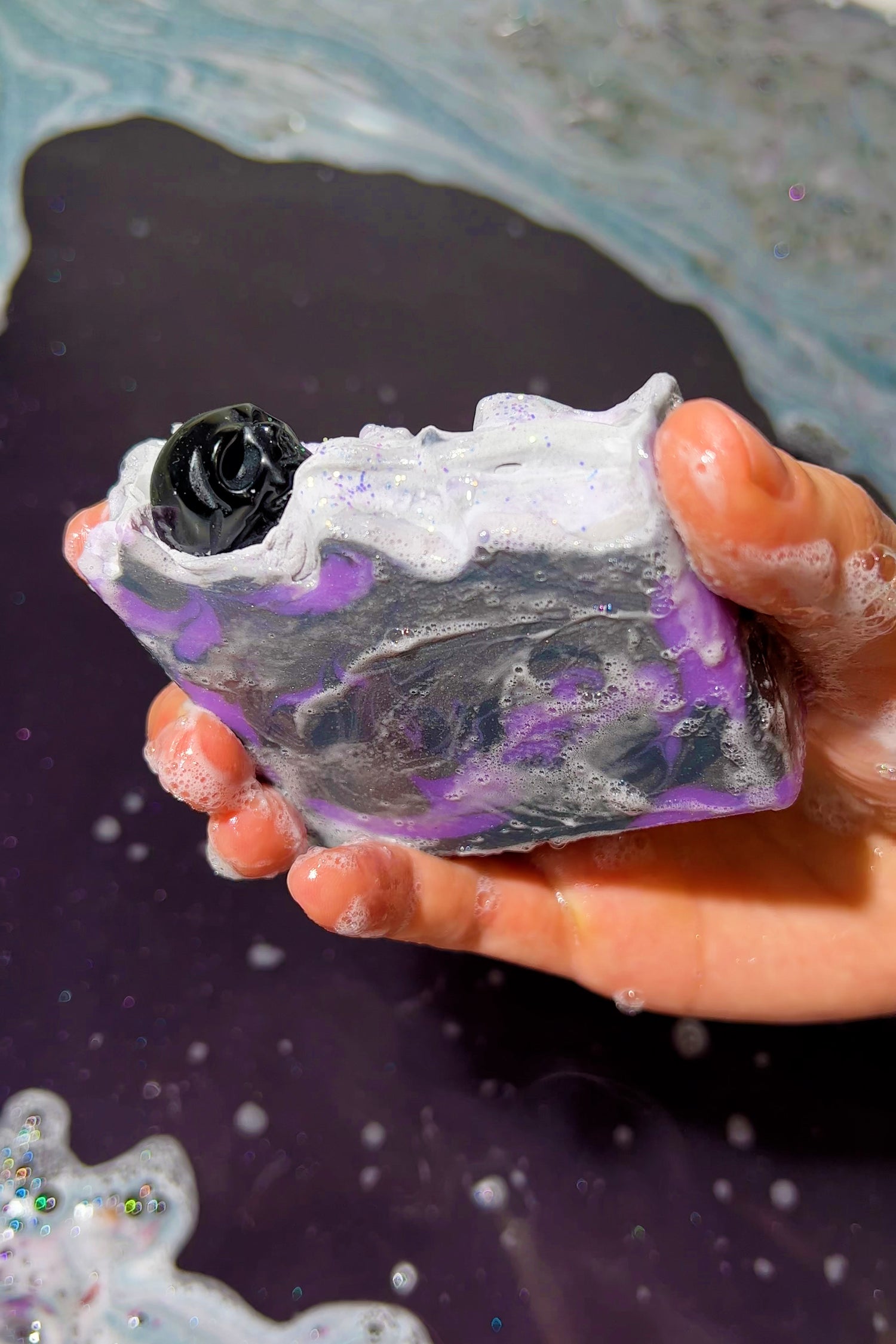 What is Cold Process Soap?
Keep your skin clean and hydrated with our gentle and nourishing recipe. Our soap is made the old-fashioned way, using a custom blend of natural oils. We then cut the soap into bars and set it to dry for at least 4 weeks.
See More
Sky above, earth below, peace within 🌙
I purchased this without knowing how it would really smell in person. (You guys have NEVER made a scent I dislike.) To my pleasant surprise, I received a sample in a previous order! And Oh my goddess! This one is other worldly! It made me regret not ordering two. Keep up the amazing work 👏 🌛🌕🌜