Hecate "The Night Mother" Soy Candle
Regular price

Sale price

$25.00
Although she exists within the realm of darkness, Hecate draws her power from the earth. Hecate is fragranced with Plumeria and the oil of Elderflower, a queen among herbs. Elderflower is strongly spiritual, and the tree itself is rumored to draw its energy from the spirits it attracts.
Additional Info.

• Made with all natural soy wax + a cotton wick for clean burn.

• Comes with a metal press-on lid

• Total Burn Time: 40+ Hours

• Hand poured in New Jersey in small batches with good vibes.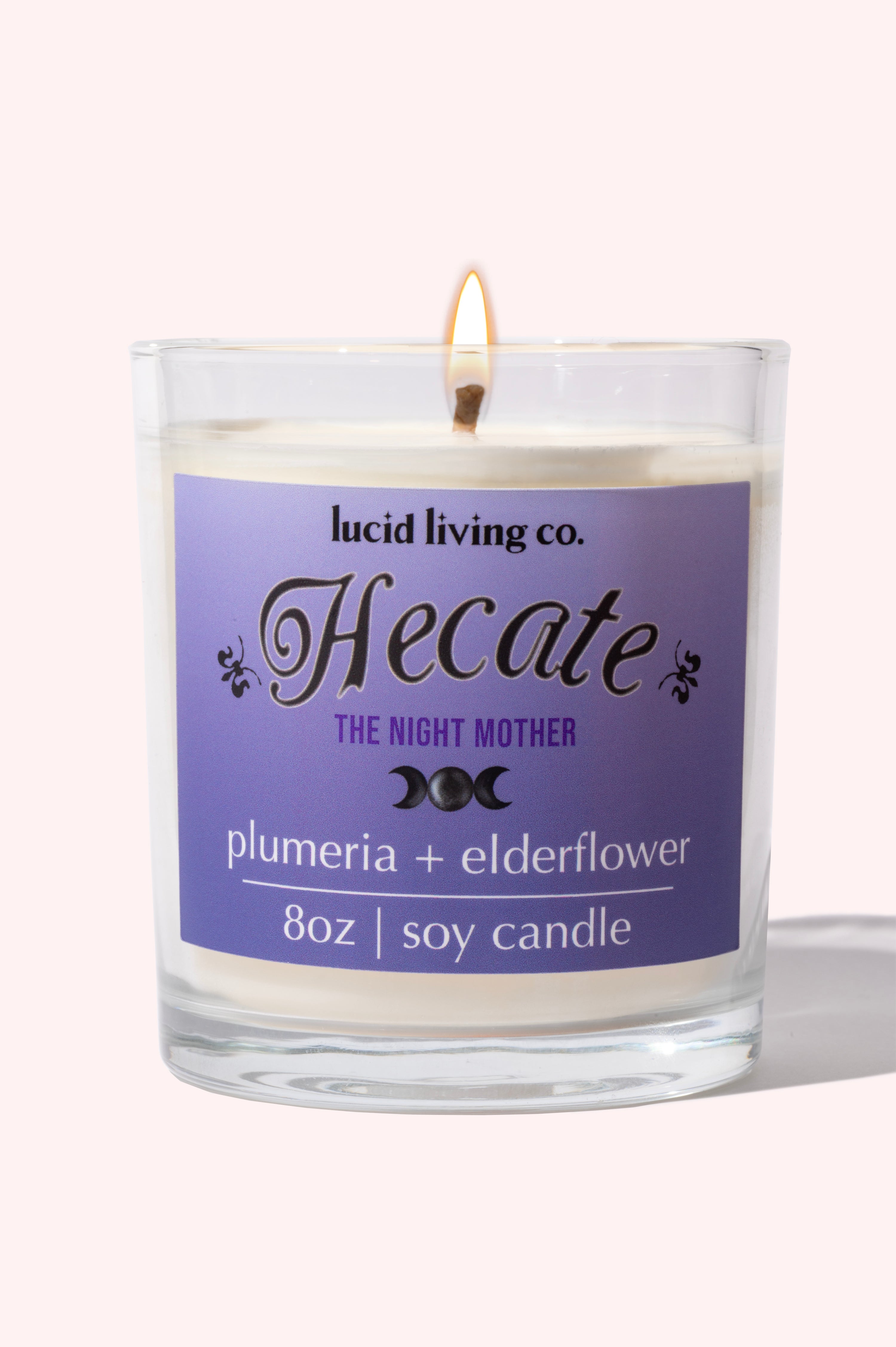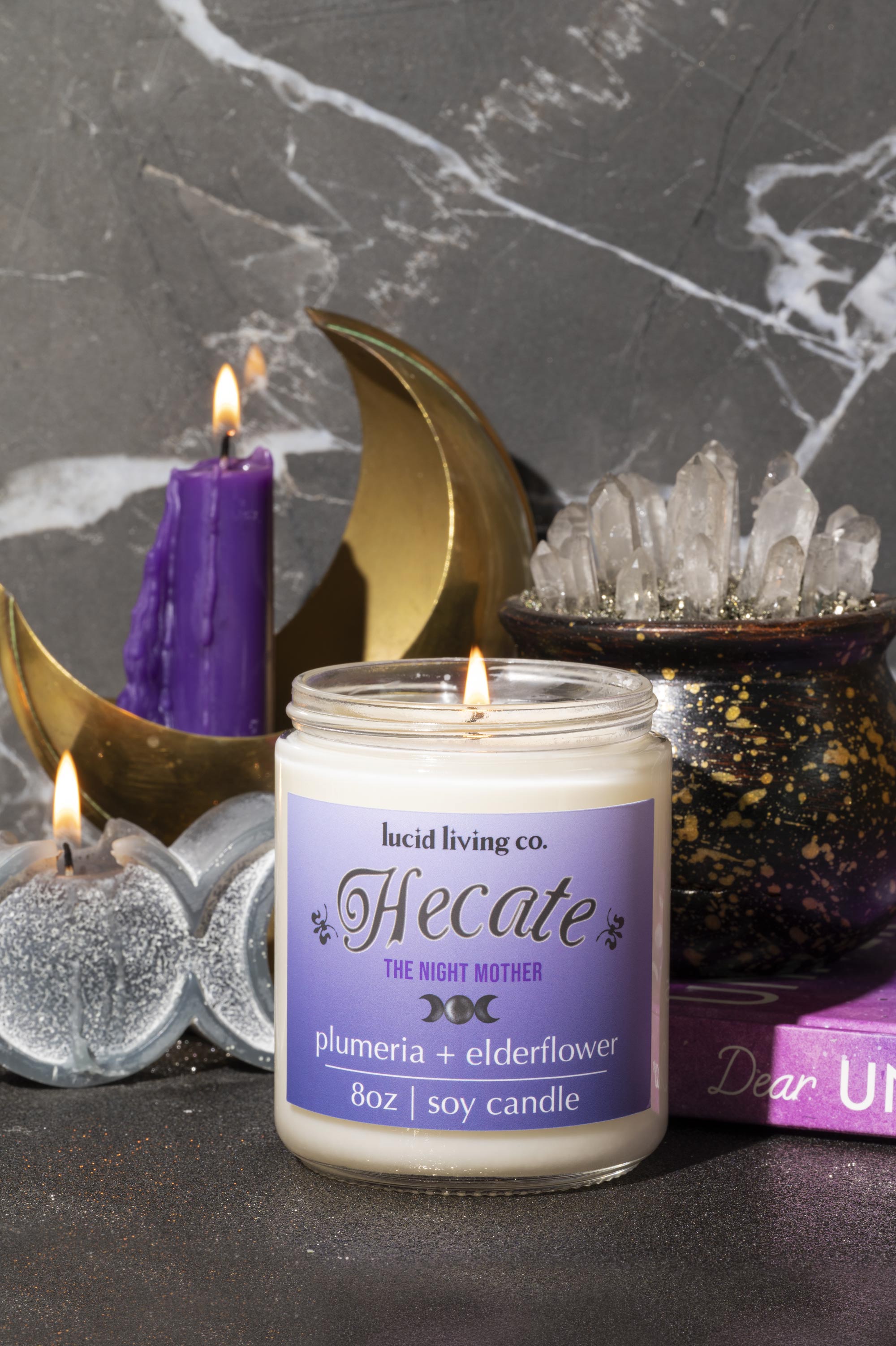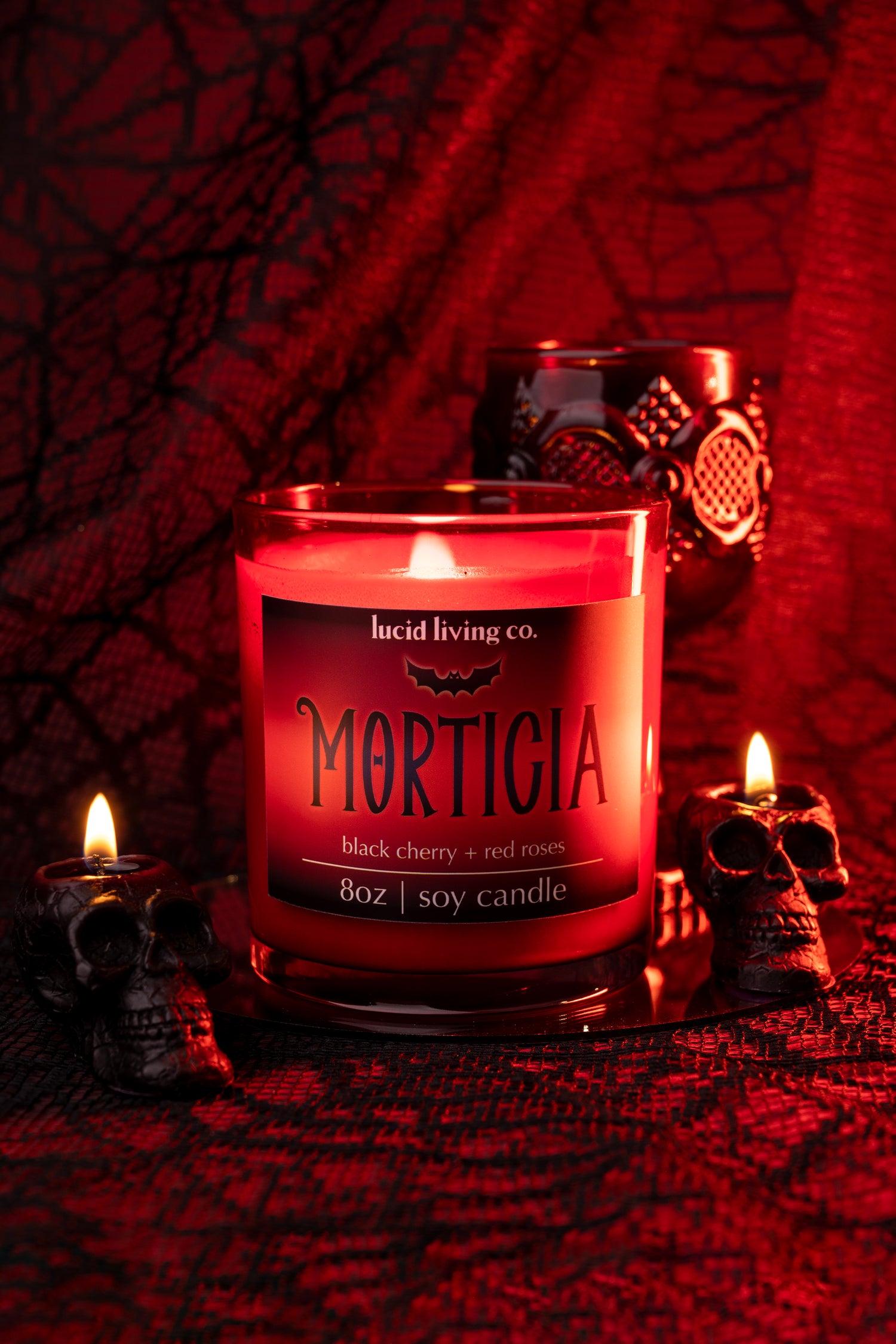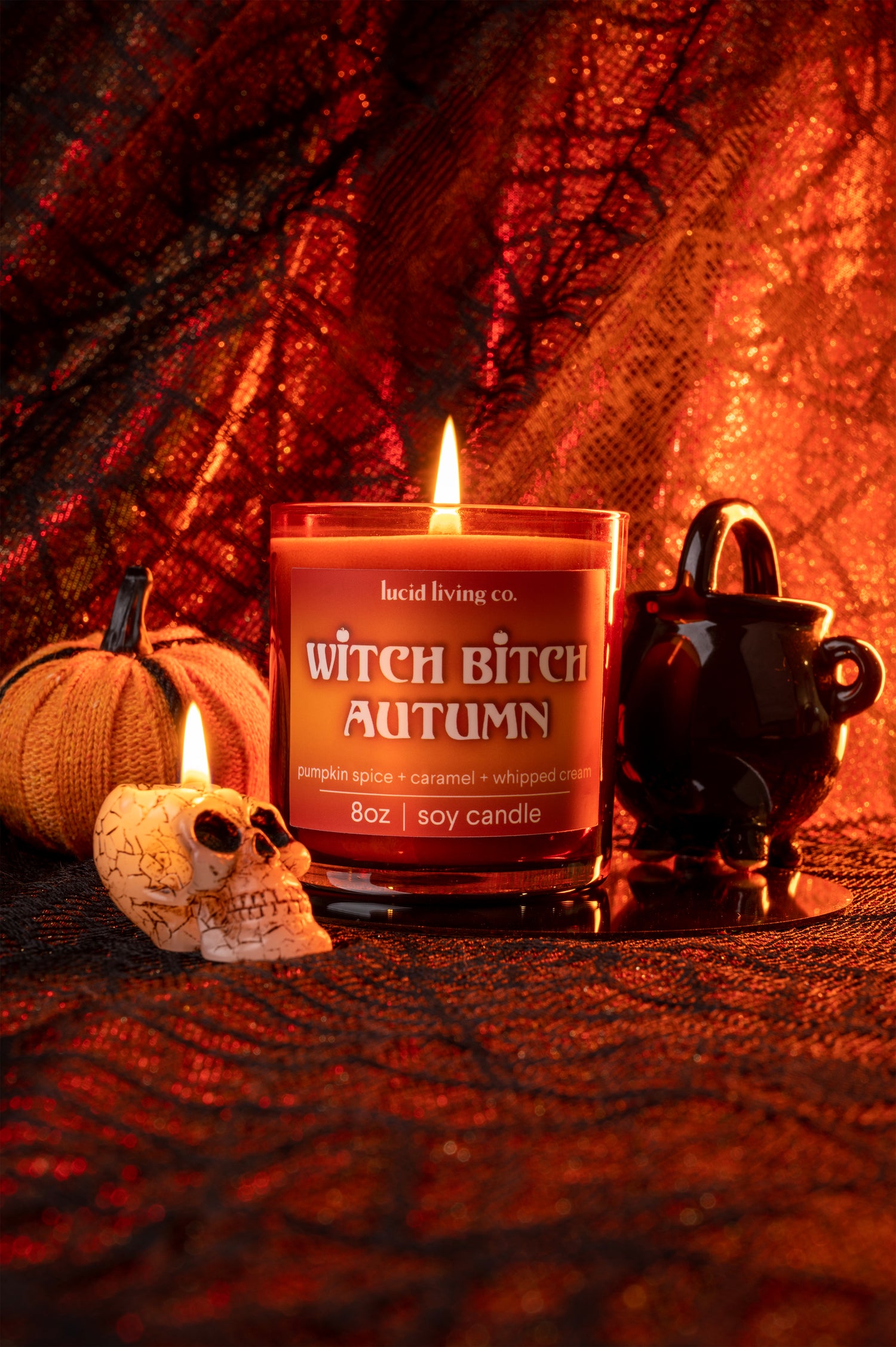 Why Choose Soy Candles?
Soy wax burns cleaner and healthier than other waxes that are commonly used. This means you can burn your candle without the worry of harmful toxins being released into the air.
See More
Best Candle I've Ever Had
I have used this candle every night since I got it a month ago, and there is still more than half of it left! The lasting power of the scent itself far surpasses any other candle I have used. The scent is lovely, and I will definitely be buying more Lucid Living candles when I'm finished with this one
OBSESSED
This candle is strong but not overpowering.. I easily get headaches from candles and have read all the reviews before purchasing because I get nervous. Everyone insisted they don't get headaches and I agree it doesn't give me a headache! I can't wait to try more candles from here.
The Night Mother
My husband gifted me a Hecate candle and I absolutely love it! The scent is amazing and it burns evenly. I highly recommend this candle to anyone looking for a floral soft scent that fills the room without giving you a headache!
Heavenly.
The scent of elderflower and plumeria is so soothing I can't even begin to describe how much I love this candle.
So comforting and lovely.
Good goddess✨
Hecate has been a favorite scent of mine since she was originally released! This candle is EVERYTHING! I spent an entire morning with this candle lit and it set the most perfect tone for my day 💕