Bohemian Babe Artisan Soap
Regular price

Sale price

$13.00
Earthy and balanced, she's got sweet valencia orange, warm ginger, soft lavender and smokey patchouli for a complex sultry scent.

Why It's Special

Crystal

Ingredients
Crafted with organic essential oil and colored naturally with yellow, red, and purple Brazilian clay, each suited to treating you and your skin like the babe you are. Crowned with Himalayan salt and Heather Flowers to provide a delicate scrub.
Topped with a Cherry Blossom Agate crystal, also known as Sakura Agate or Flower Agate, can be described as an energy that helps in "reblooming" after painful or exhausting periods in life.
Saponified Oils of: (Olive, Coconut, Shea, Mango, Sweet Almond and Castor Seed), Distilled Water, Essential Oil Blend, Vegetable Glycerin, Yellow Brazilian Clay, Purple Brazilian Clay, Red Brazilian Clay and Sodium Lactate
All of our soaps are made with ZERO palm oil, and are 100% Vegan! 🌿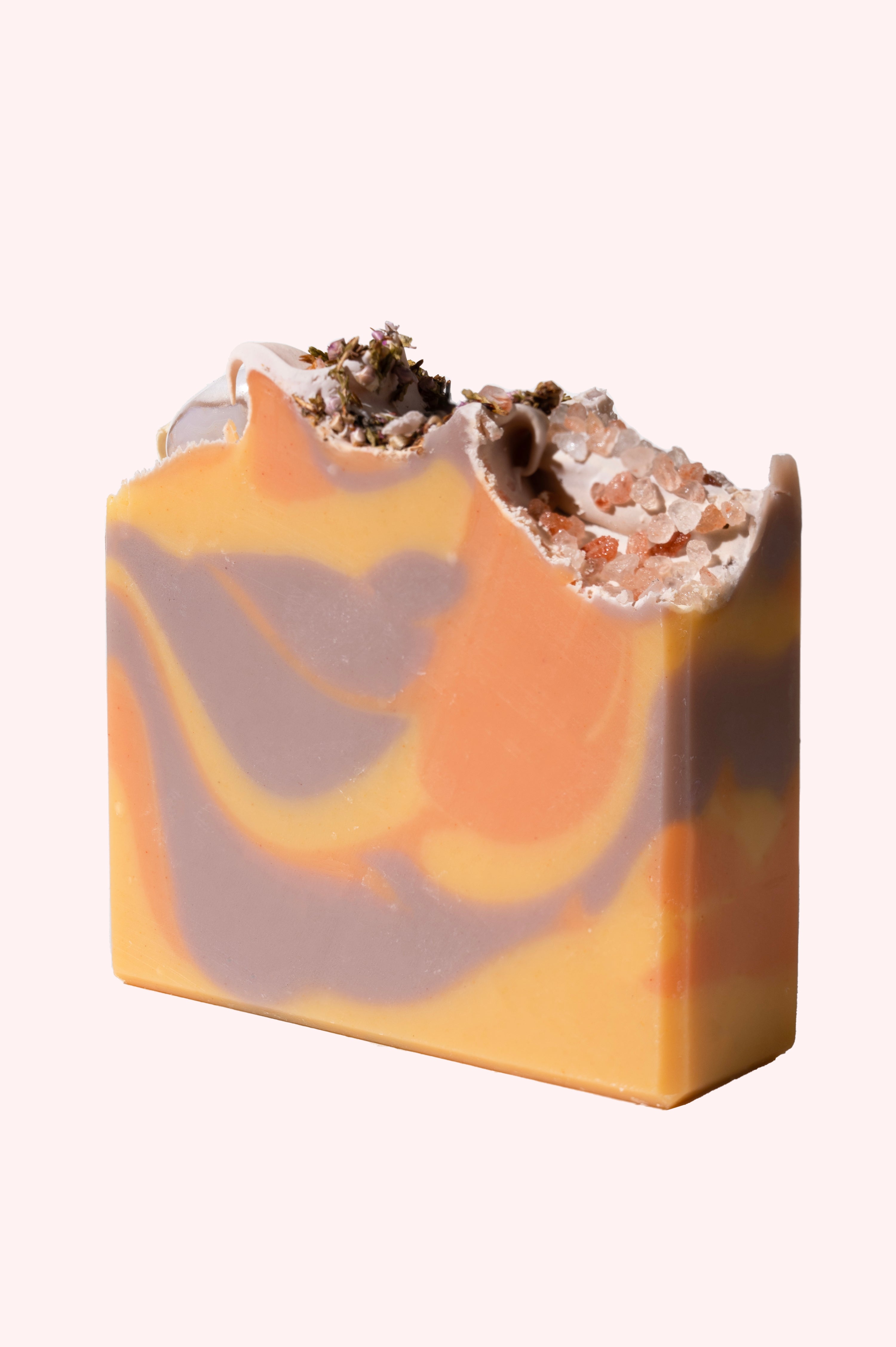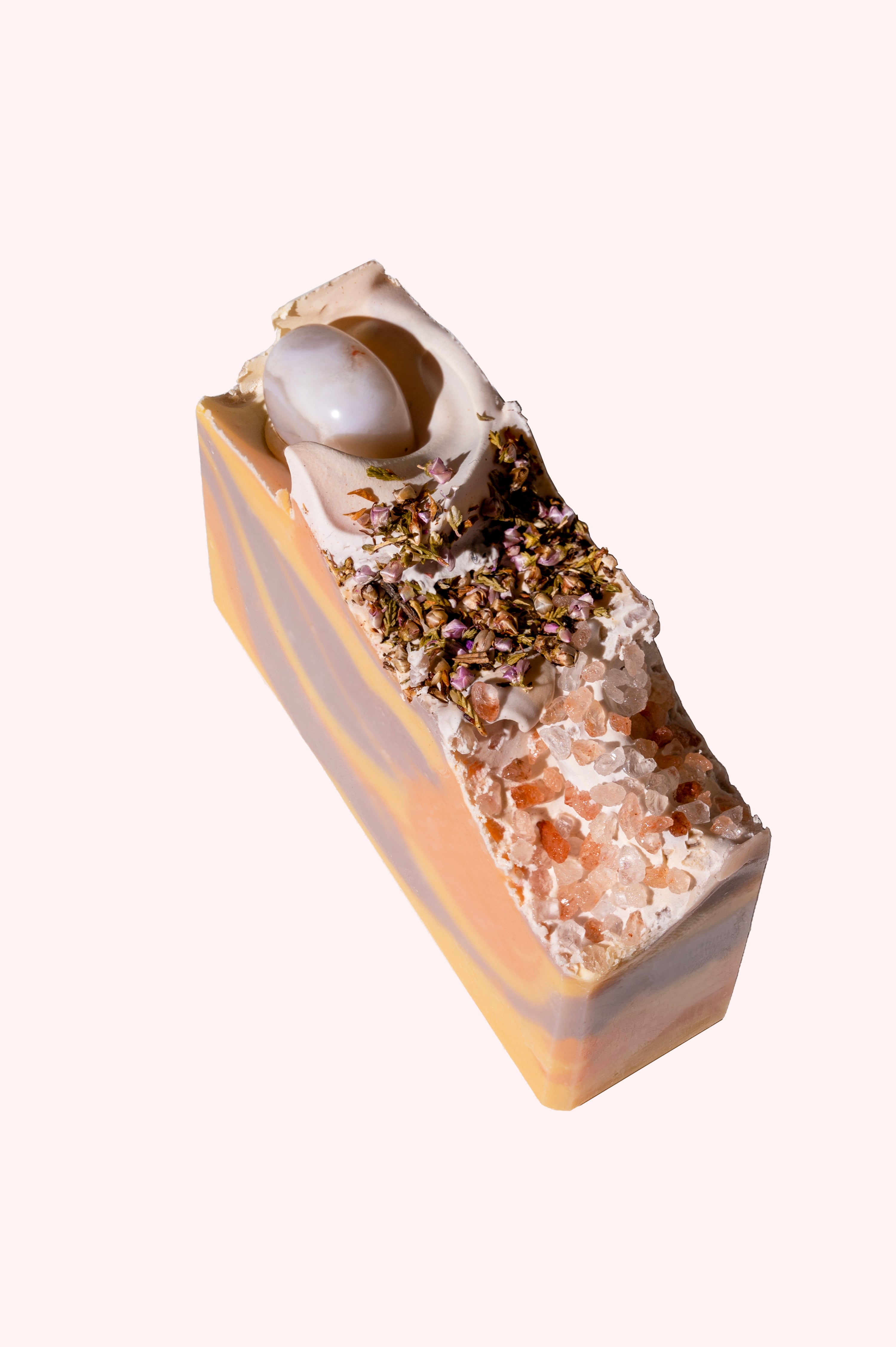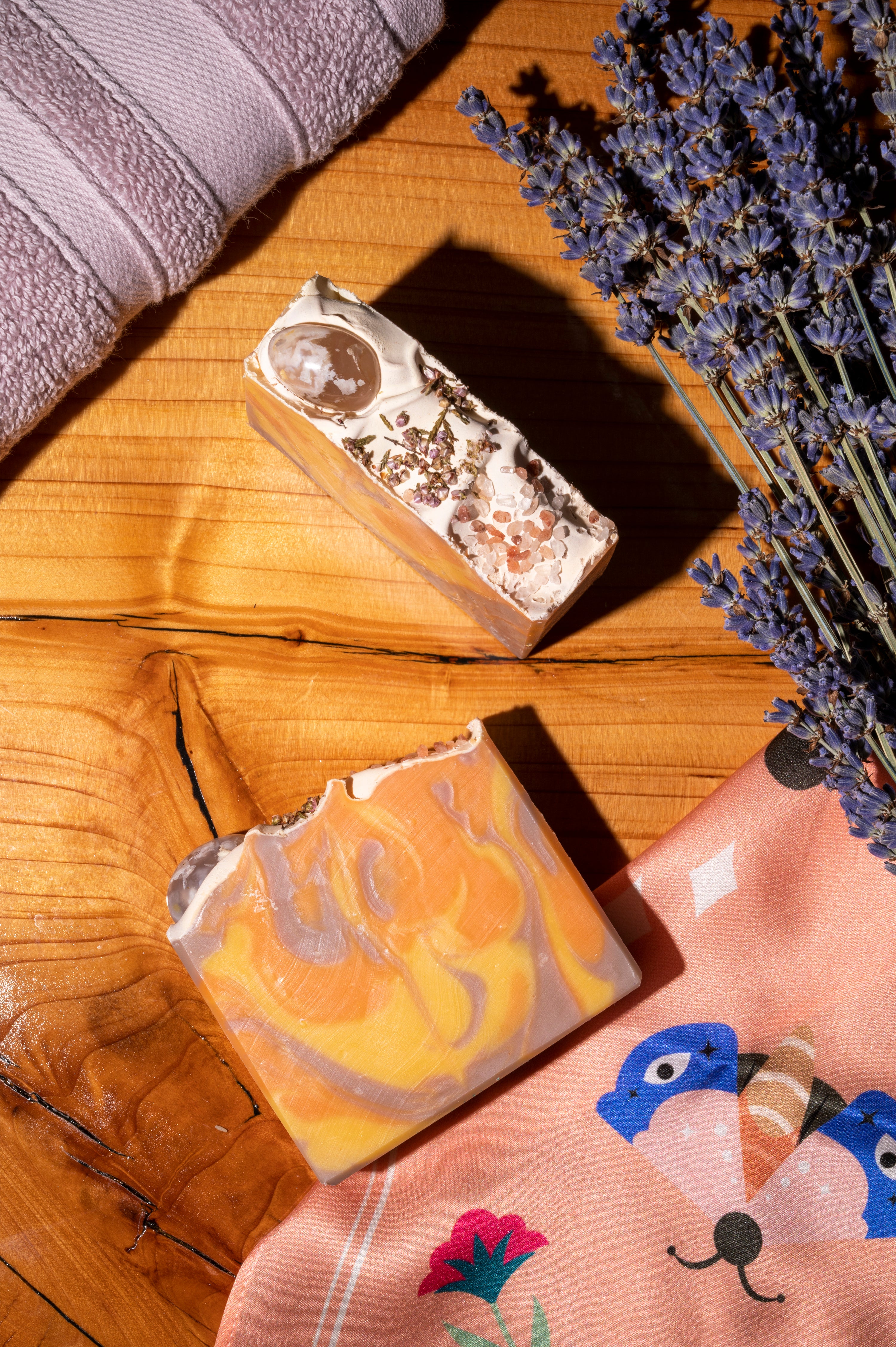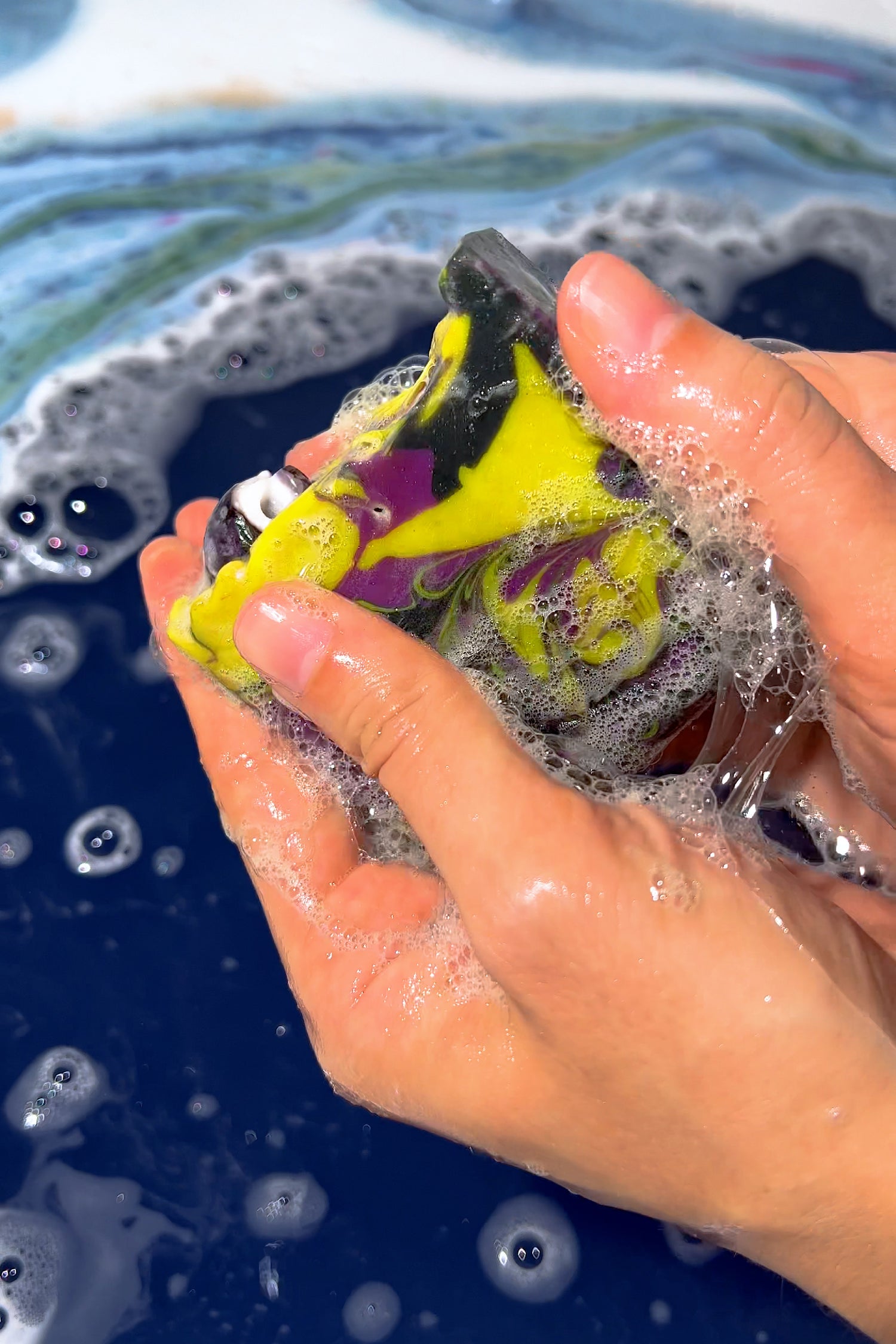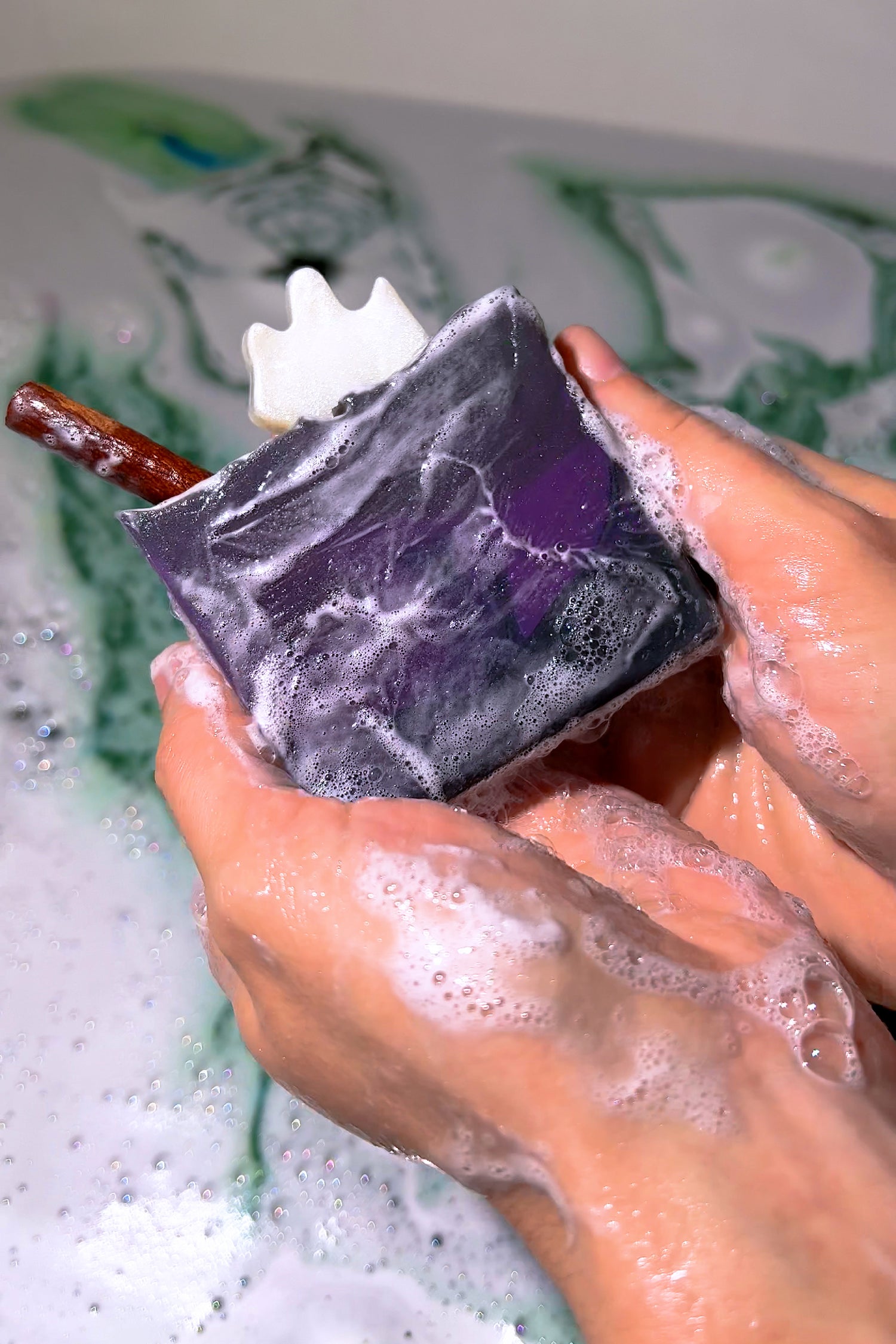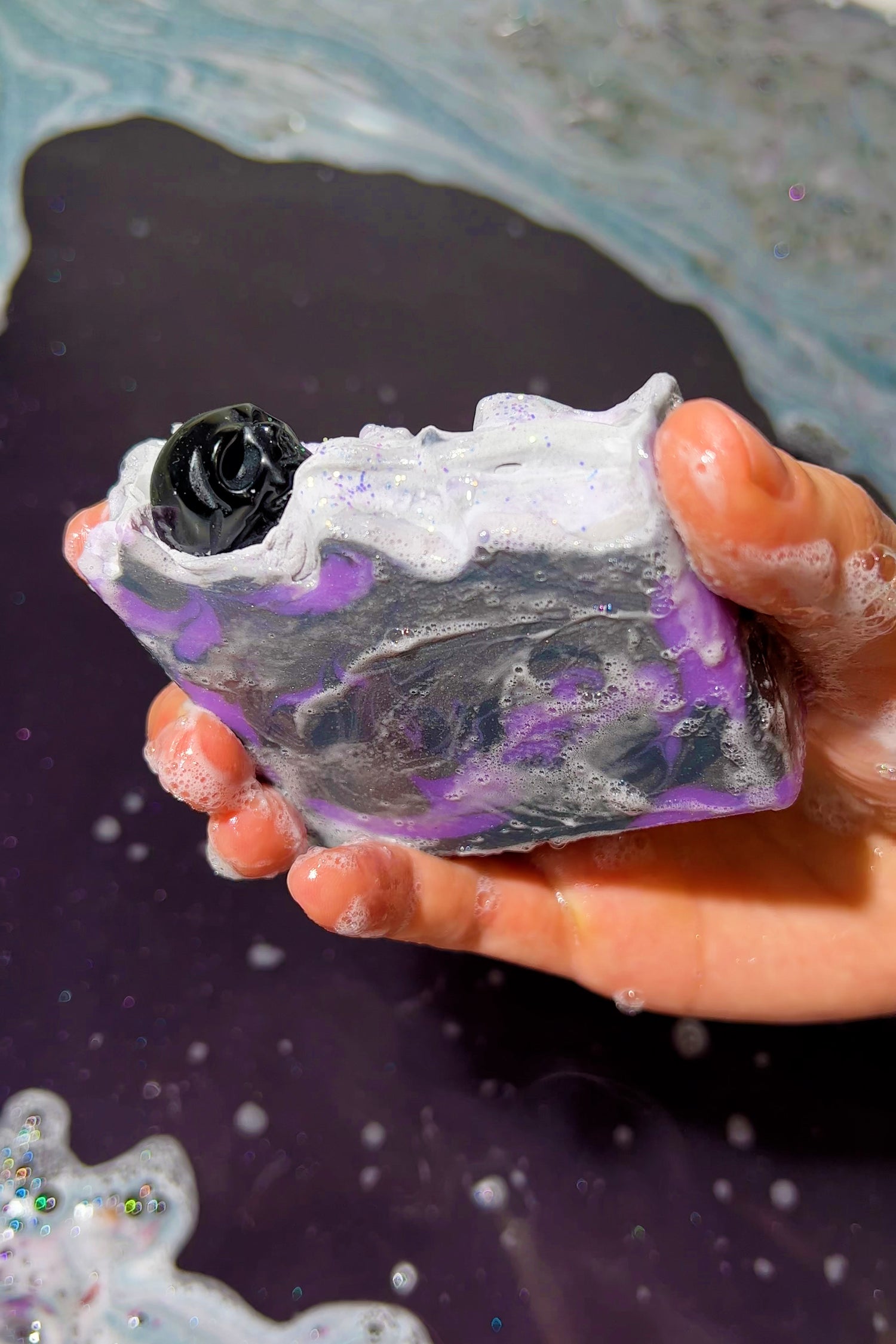 What is Cold Process Soap?
Keep your skin clean and hydrated with our gentle and nourishing recipe. Our soap is made the old-fashioned way, using a custom blend of natural oils. We then cut the soap into bars and set it to dry for at least 4 weeks.
See More
Aaaaaaamazing!!!
Oh my glob!! This smells so beautiful! Next to Lilith, this is my favorite scent!! 🤤🤤💛🧡💛🧡
Bohemian Babe Soap
Super cute soap and also smells pretty, what more could you ask for??
My boyfriend won't stop touching me lol
I've been using this soap for about a week now and every time I get out of the shower after using this soap my boyfriend wants to be intimate with me because he said my skin is irresistibly soft! I am officially hooked on this soap and will be a forever customer! 🥰
Love this soap!
Smells so uplifting and calming at the same time, hard to explain it but very natural pretty scent. I bought a second bar to gift to my mom because I know she'll love it too 💗