Conjuring Cats Artisan Soap
Regular price

Sale price

$15.00
Cast a spell 🪄 with a soap that's imbued with the aid of a witch's best friend! The enchanted essence of forest fir needles, star anise, and frankincense mix with transformative skincare protection, including exfoliating pumpkin powder, activated charcoal, skin softening colloidal oatmeal and Brazilian Red Clay.
Mystery Crystal on Top

Why It's Special

How To Use

Ingredients
Your own personal mystery awaits, will you receive an opalite cat crystal or a milky quartz kitten to celebrate your conjuring? 🐱
🖤 Activated Charcoal  It's the magical ingredient that detoxifies your skin  and helps get rid of pesky acne and blemishes! Bye-bye acne, hello healthy glowing skin! 🌟
🎃 Pumpkin Powder Pumpkins contain enzymes and alpha hydroxy acids that break down dead skin cells. By removing dead skin cells, normal cell regeneration speeds up. This has a smoothing and brightening effect, resulting in glowing skin. Pumpkin enzymes are plentiful in antioxidant-rich vitamins A and C.
🥣 Colloidal Oatmeal - Helps to retain moisture and reduce inflammation, making it an effective treatment for dry and itchy skin. Colloidal oatmeal is gentle and non-irritating, making it a great choice for people with sensitive skin.
Use this soap in the shower, bath, or at the kitchen/bathroom sink! Big enough to cut into two so you can get the most use out of it. 
Keep your soaps in a dry, ventilated area when not in use. By creating an ideal environment, your soaps will last far longer. **Be sure to check out our Soap dishes to get the most optimal use of your cold process soap.**
Saponified Oils of: (Olive, Coconut, Shea, Mango, Sweet Almond and Castor Seed), Distilled Water, Aloe Vera Liquid, Fragrance (Phthalate Free), Vegetable Glycerin, Colloidal Oatmeal, Pumpkin Powder, and Activated Charcoal
All of our soaps are made with ZERO palm oil, and are 100% Vegan!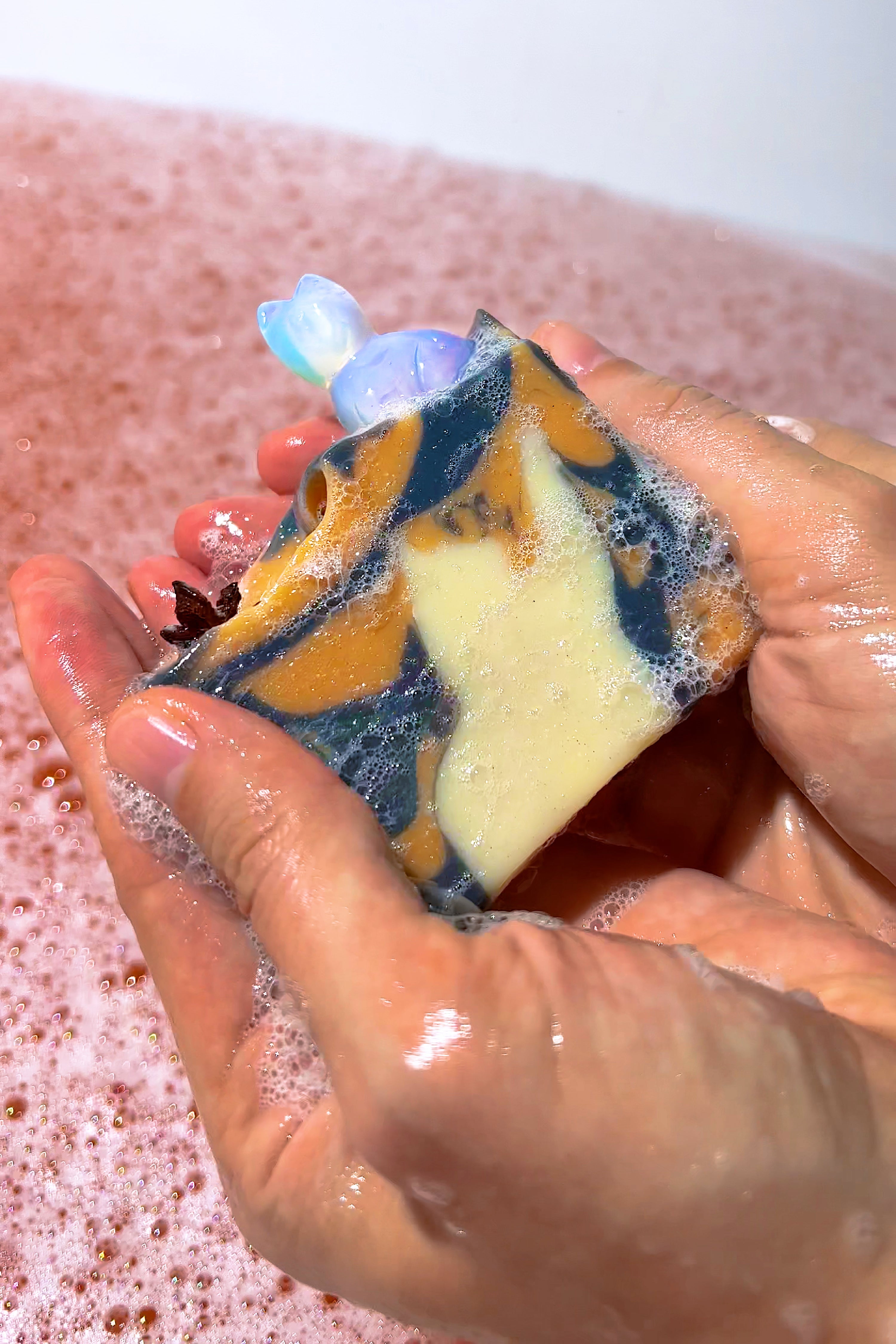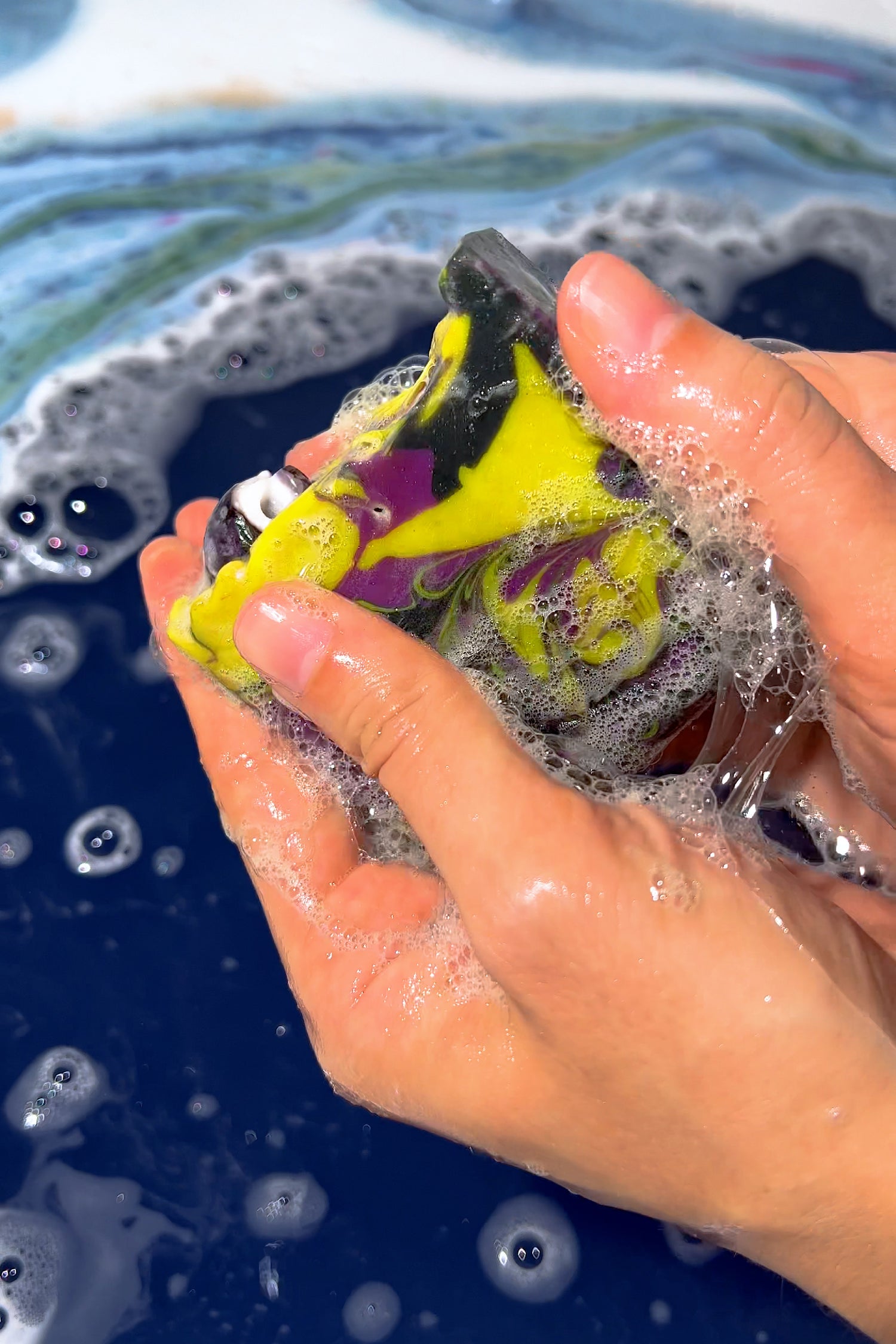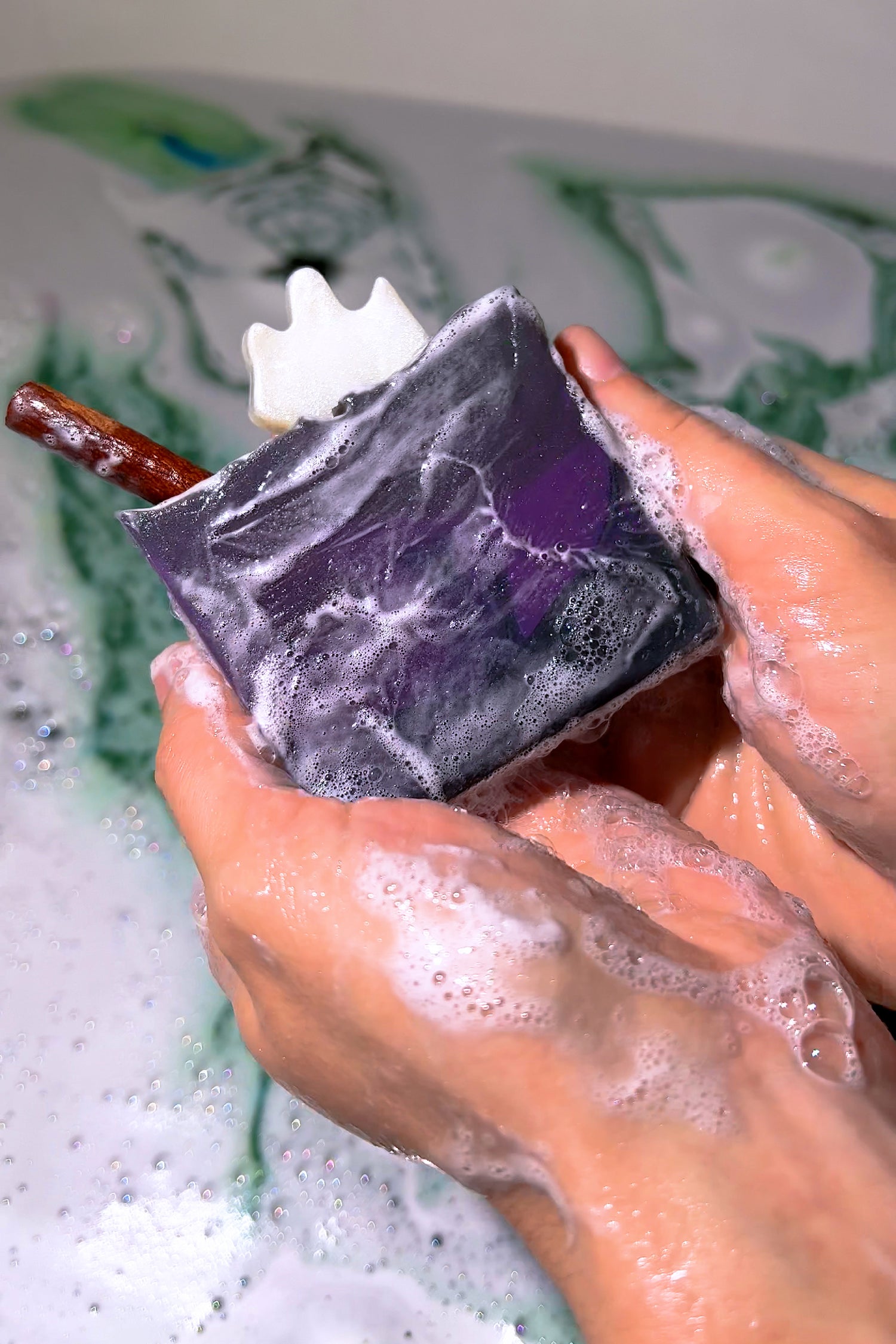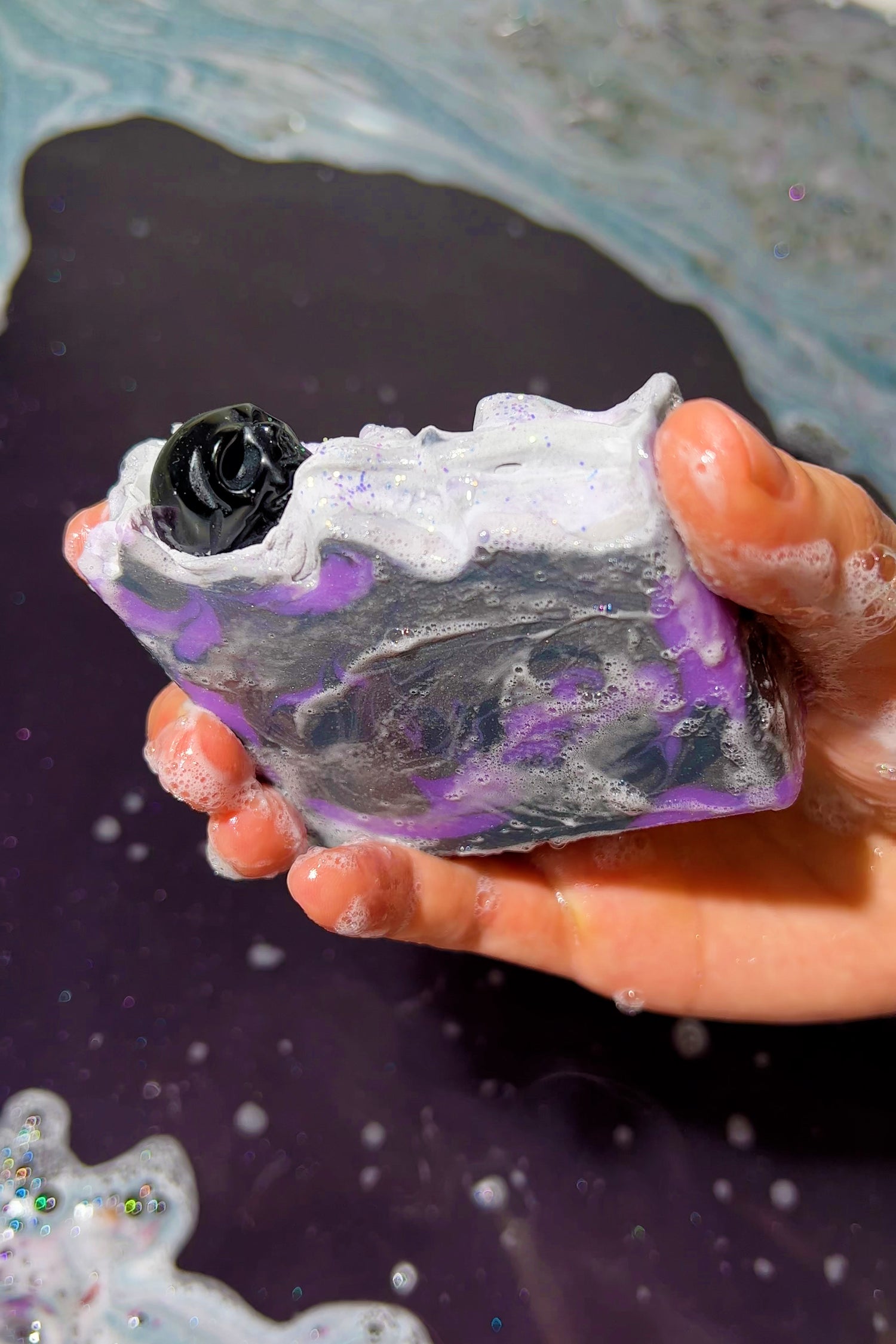 What is Cold Process Soap?
Keep your skin clean and hydrated with our gentle and nourishing recipe. Our soap is made the old-fashioned way, using a custom blend of natural oils. We then cut the soap into bars and set it to dry for at least 4 weeks.
See More