Rebirth Artisan Soap
Regular price

Sale price

$13.00
Come back to life with a revitalizing lather that'll have you waking the dead. A deep, foamy and comforting soap capped with a Black Obsidian Skull to give your crypt a bit of liveliness, you won't be amongst the walking dead anymore with Rebirth.
Scent
A subtle flowery mix for creating balance, grounding, and positivity, Rebirth is flowing with jasmine and rose fragrance oils to help soothe and refocus your thoughts so you can leave any negative vibes in the graveyard.
Crystal Skull

Why It's Special

How To Use

Ingredients
Topped with a Black Obsidian Mini Skull Crystal to shield you from negative and/or evil energy.
🖤 Activated Charcoal  It's the magical ingredient that detoxifies your skin 🖤 and helps get rid of pesky acne and blemishes! Bye-bye acne, hello healthy glowing skin! 🌟
Use this soap in the shower, bath, or at the kitchen/bathroom sink! Big enough to cut into two so you can get the most use out of it. 
Keep your soaps in a dry, ventilated area when not in use. By creating an ideal environment, your soaps will last far longer. **Be sure to check out our Soap dishes to get the most optimal use of your cold process soap.**
Saponified Oils of: (Olive, Coconut, Shea, Mango, Sweet Almond and Castor Seed), Distilled Water, Aloe Vera Liquid, Fragrance (Phthalate Free), Vegetable Glycerin, Activated Charcoal, Mica/Oxides, and Sodium Lactate
All of our soaps are made with ZERO palm oil, and are 100% Vegan!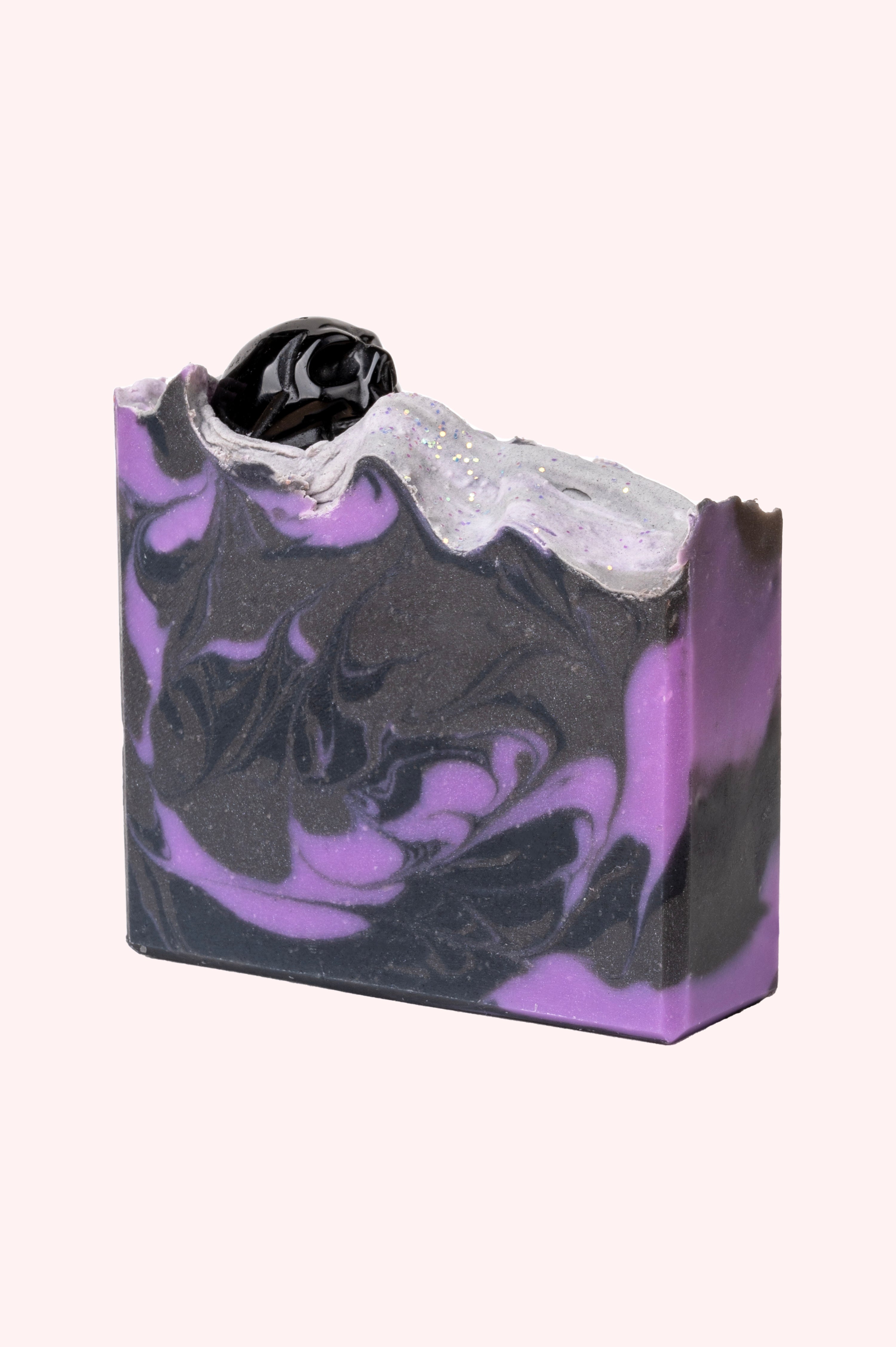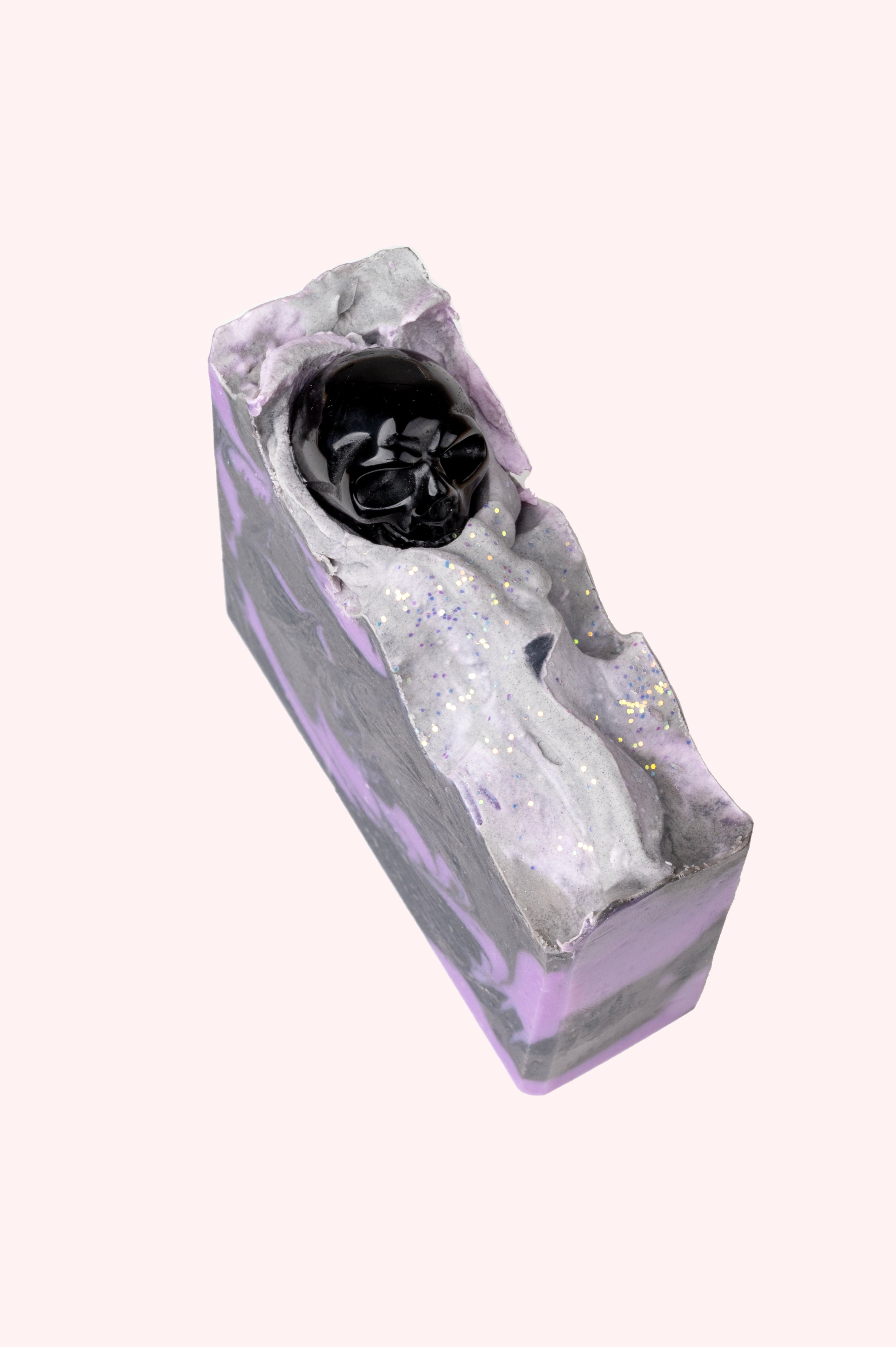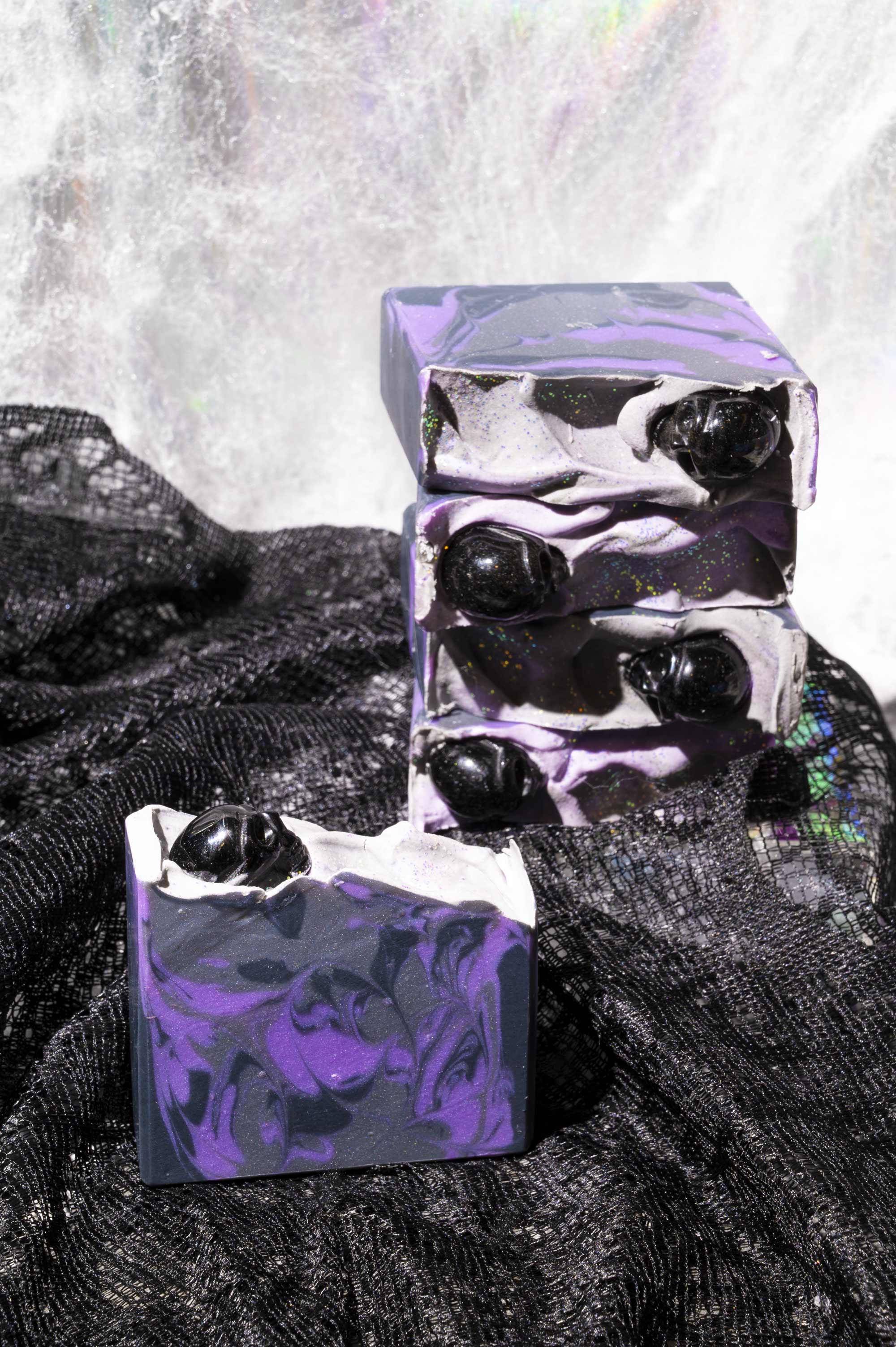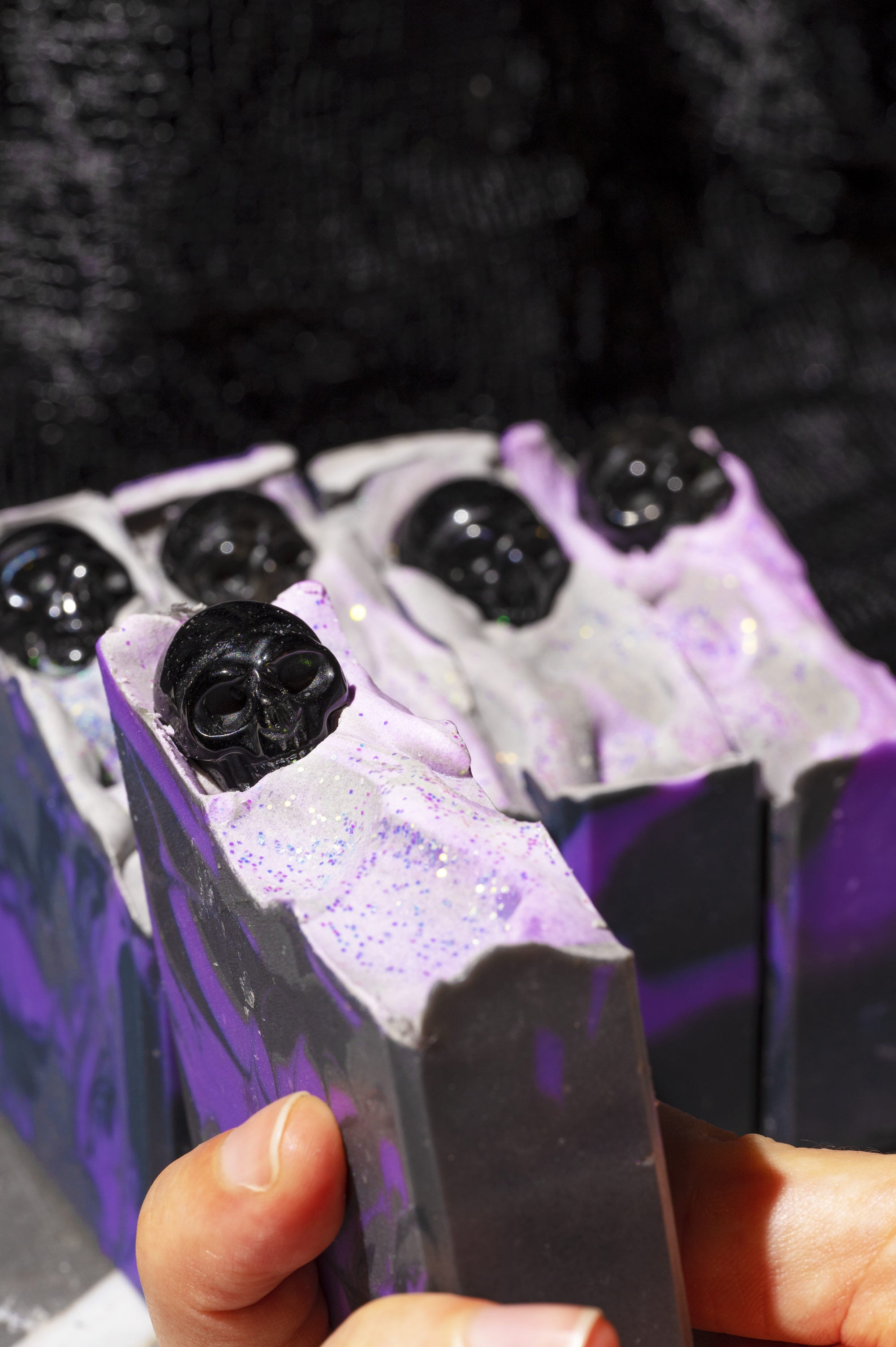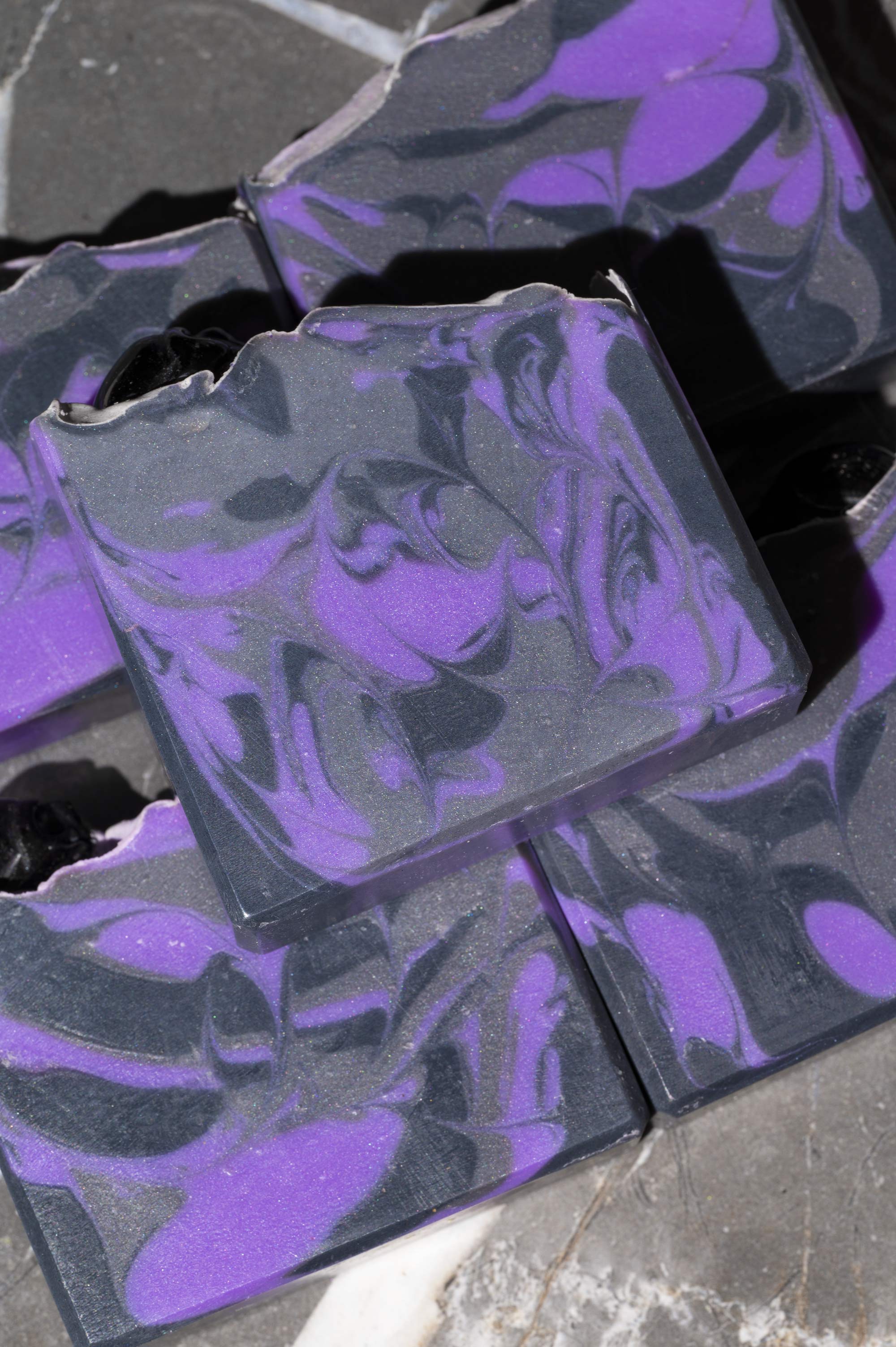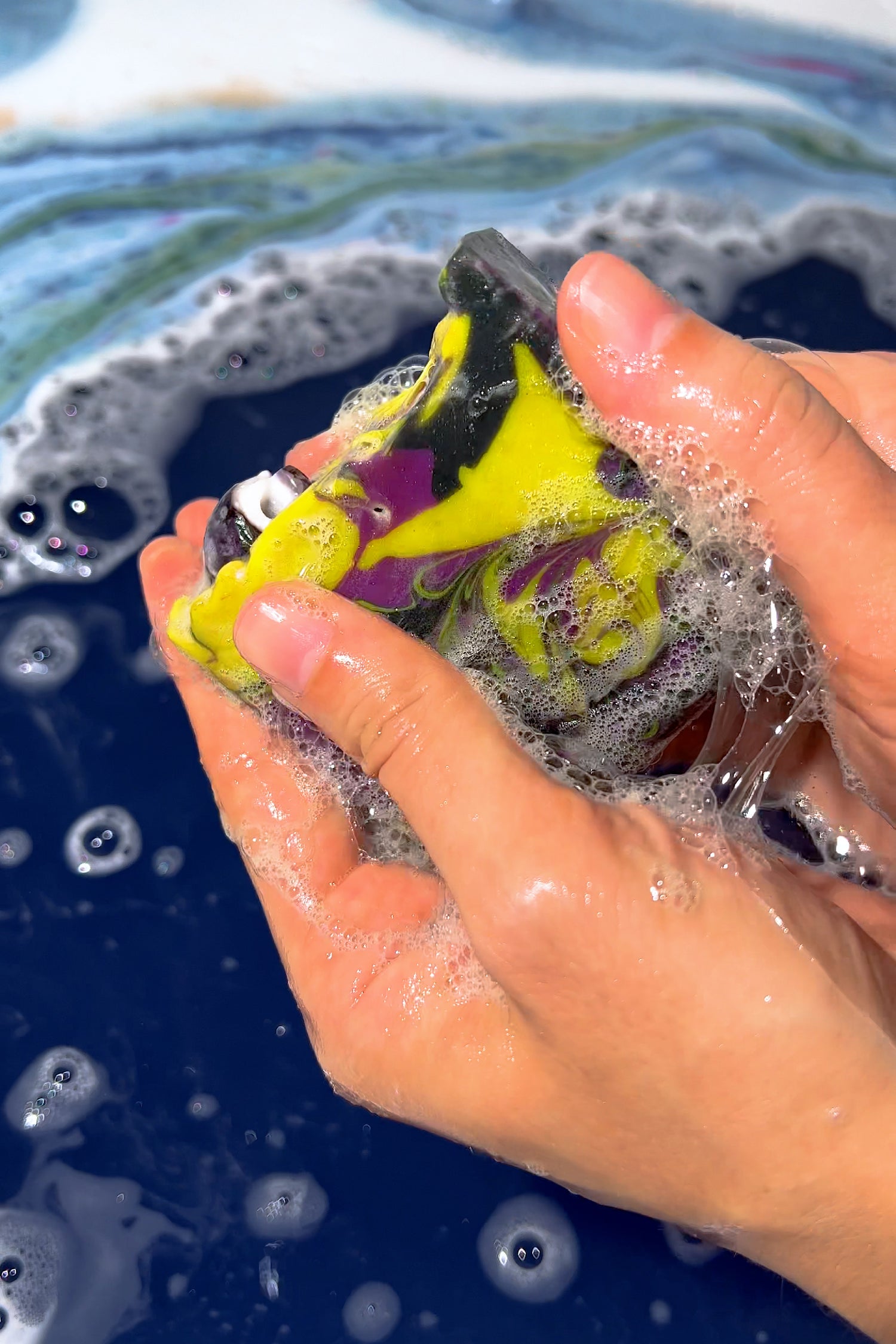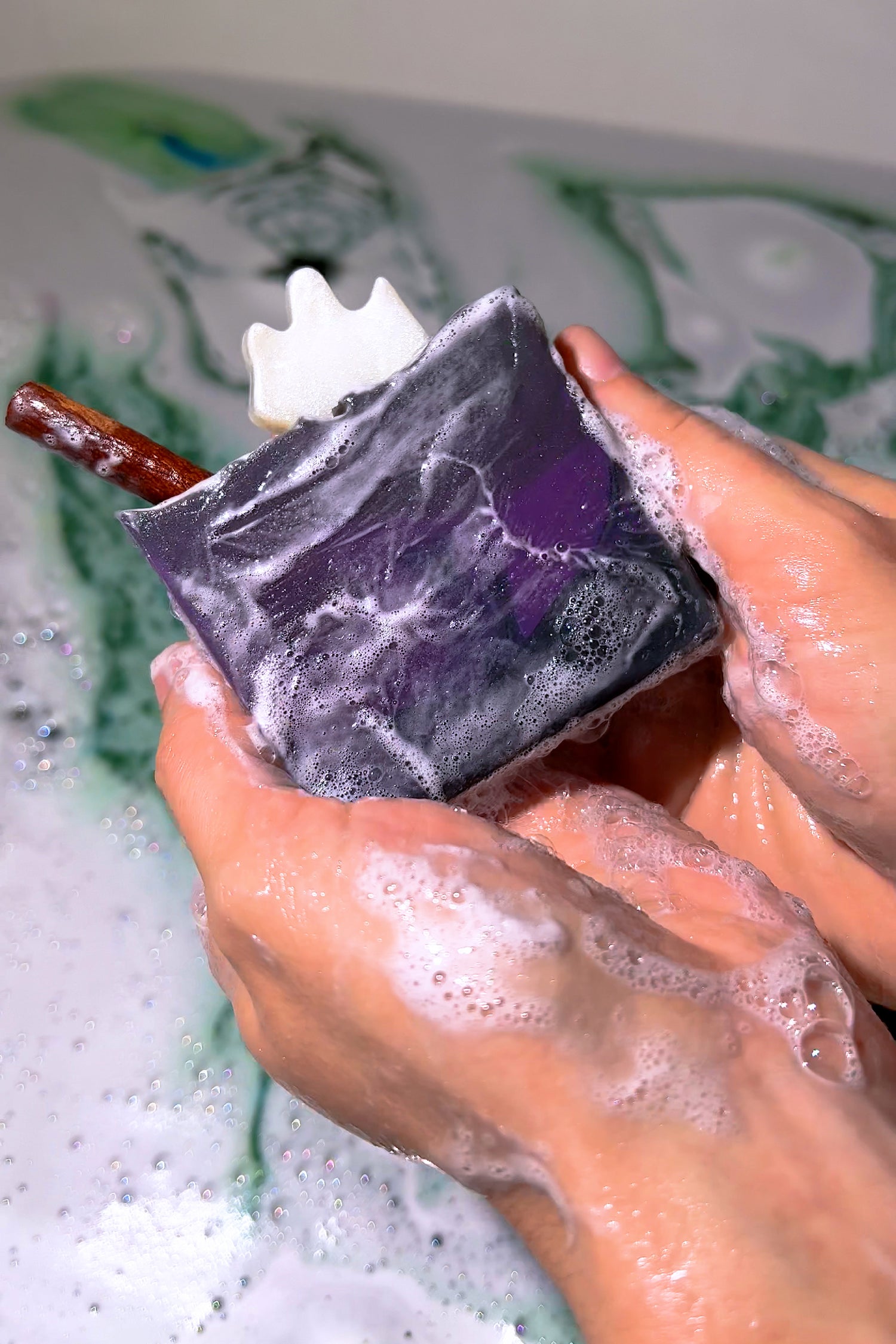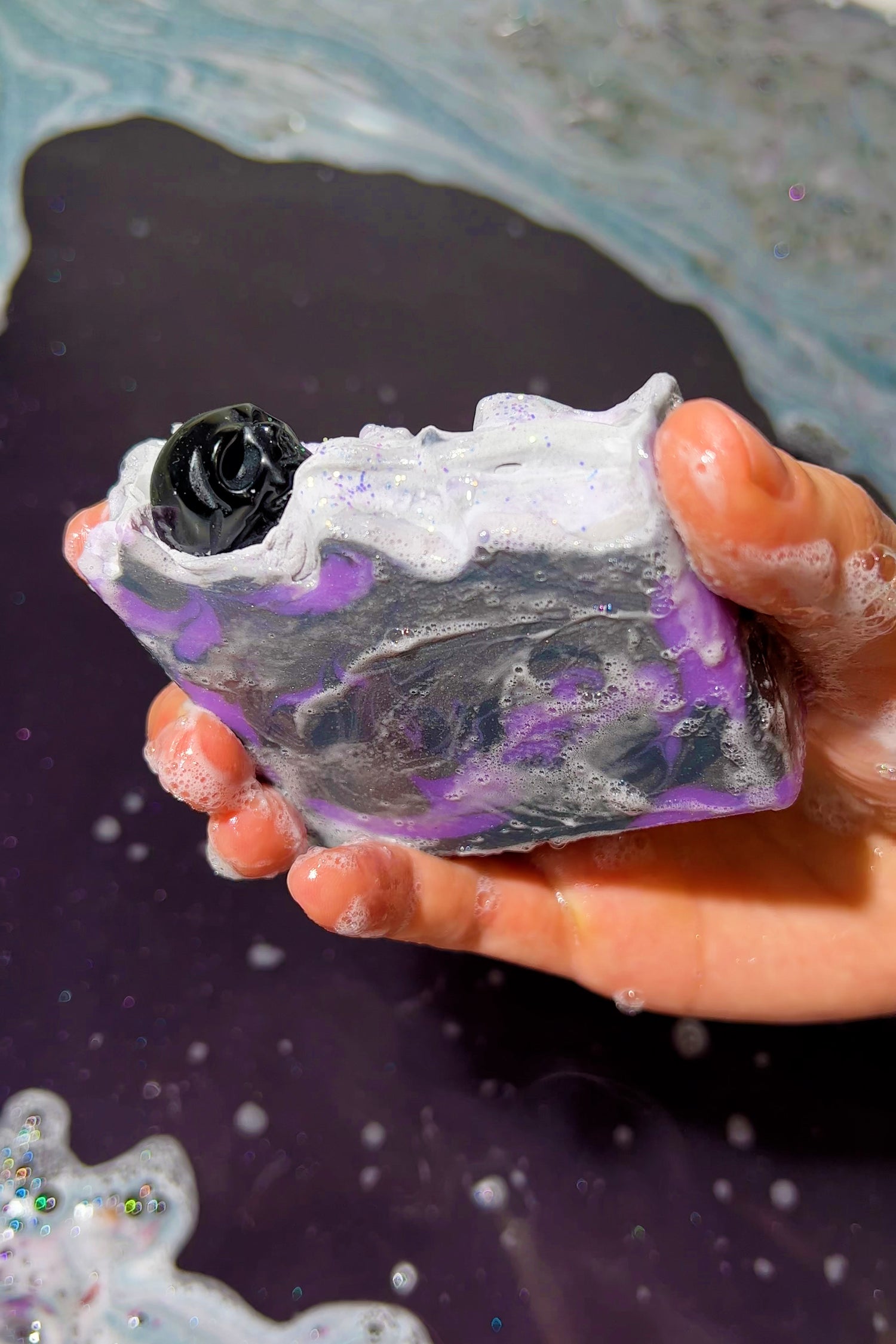 What is Cold Process Soap?
Keep your skin clean and hydrated with our gentle and nourishing recipe. Our soap is made the old-fashioned way, using a custom blend of natural oils. We then cut the soap into bars and set it to dry for at least 4 weeks.
See More
rebirth
hi, I'm a soap collector for this company (lmfaoooo) and i remember being so excited to snag this one on it's second restock. the scent is mild but still quietly powerful (the rose and jasmine smell amazing) and the obsidian skull is perfect.
Perfect!
Great quality & fragrance!