Krampus Artisan Soap
Regular price

Sale price

$13.00
Beware the Krampus! 👹 Every holiday this malicious monster of legend returns to snatch away unruly kids and this sultry soap captures that mischievous magic for a sudsy stay in any yuletide bath. Be careful, you might just wish for the Krampus to visit every year! ✨
Scent
This creature comforting soap is a musky and earthy beast with a pinch of jasmine and cozy yet uplifting citrus to turn any shower into a holiday away from the ordinary.
Crystal

Why It's Special

How To Use

Skin Benefits

Ingredients
Topped with a Garnet crystal which is known for bringing out your creative energy. It is the embodiment of fire, creativity, passion, and strength.
🖤 Activated Charcoal - The magical ingredient that detoxifies your skin and helps get rid of pesky acne and blemishes! Bye-bye acne, hello healthy glowing skin! 🌟
The benefits of our cold process soaps are many! We use luxurious oils and butters including creamy mango butter, shea butter, coconut oil and castor oil to hydrate and leave your skin super soft and smooth! 
Saponified Oils of: (Olive, Coconut, Shea, Mango, Sweet Almond and Castor Seed), Distilled Water, Aloe Vera Liquid, Fragrance (Phthalate Free), Vegetable Glycerin, Mica/Oxides, and Sodium Lactate
All of our soaps are made with ZERO palm oil, and are 100% Vegan! 🌿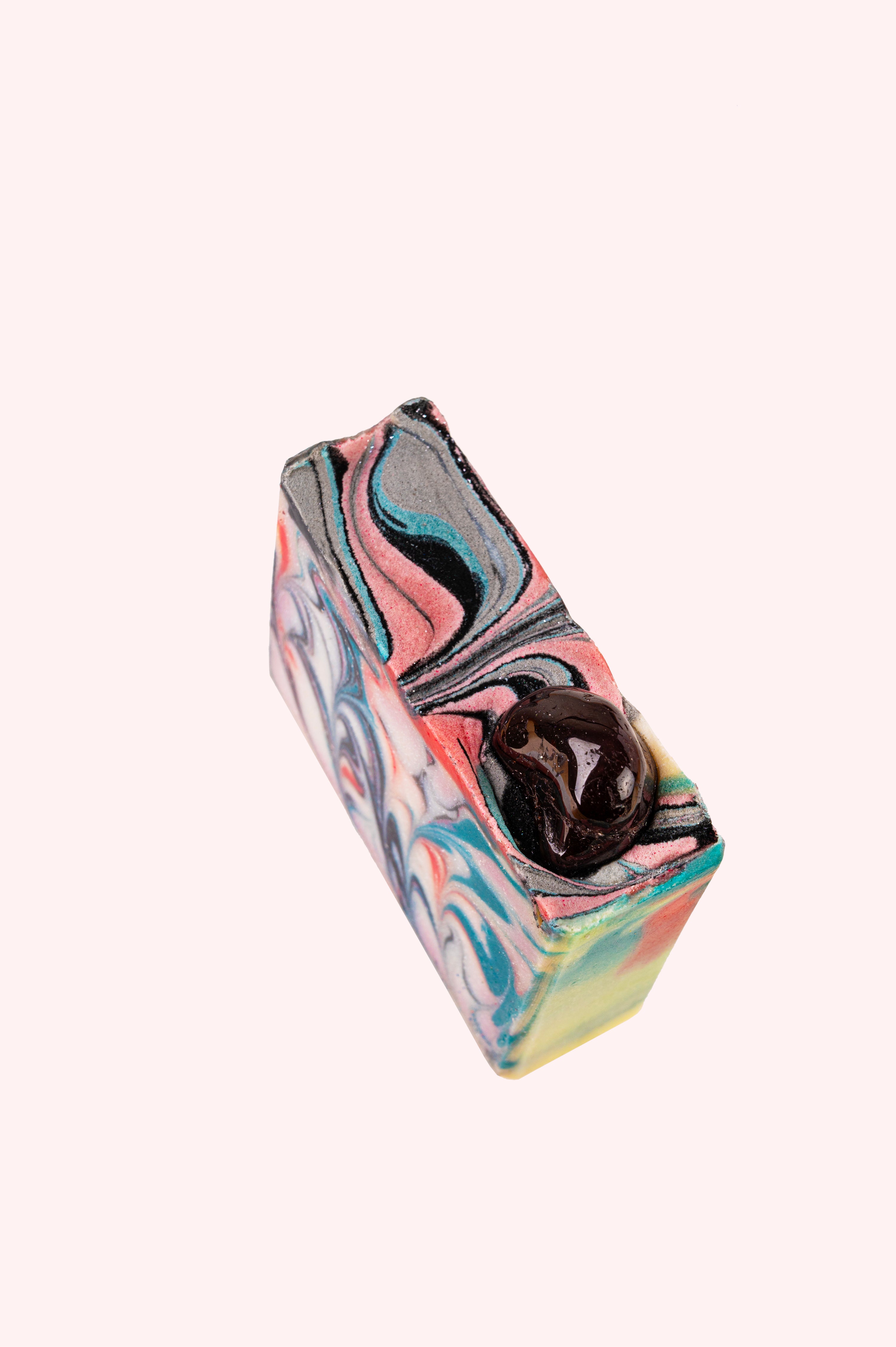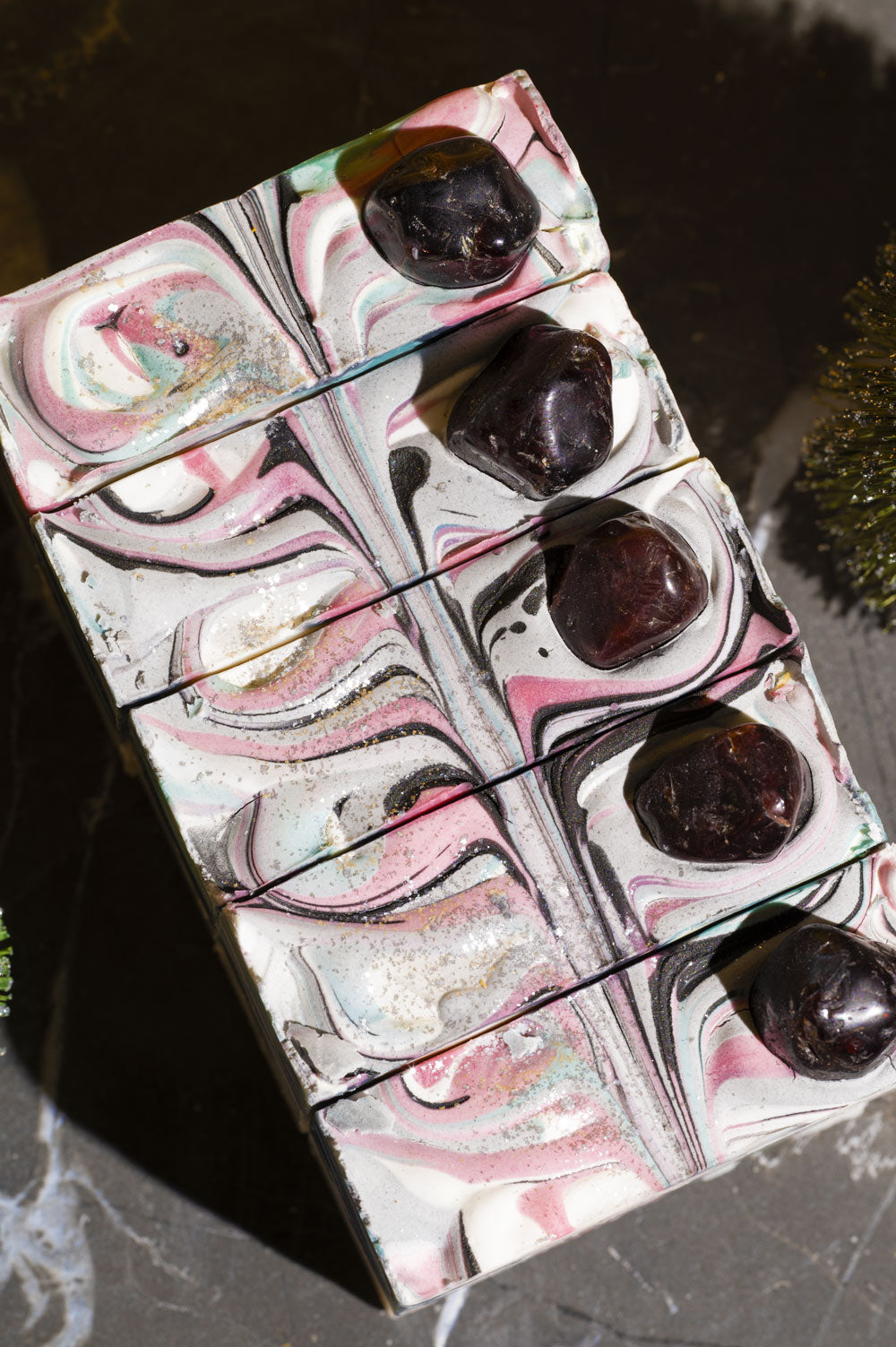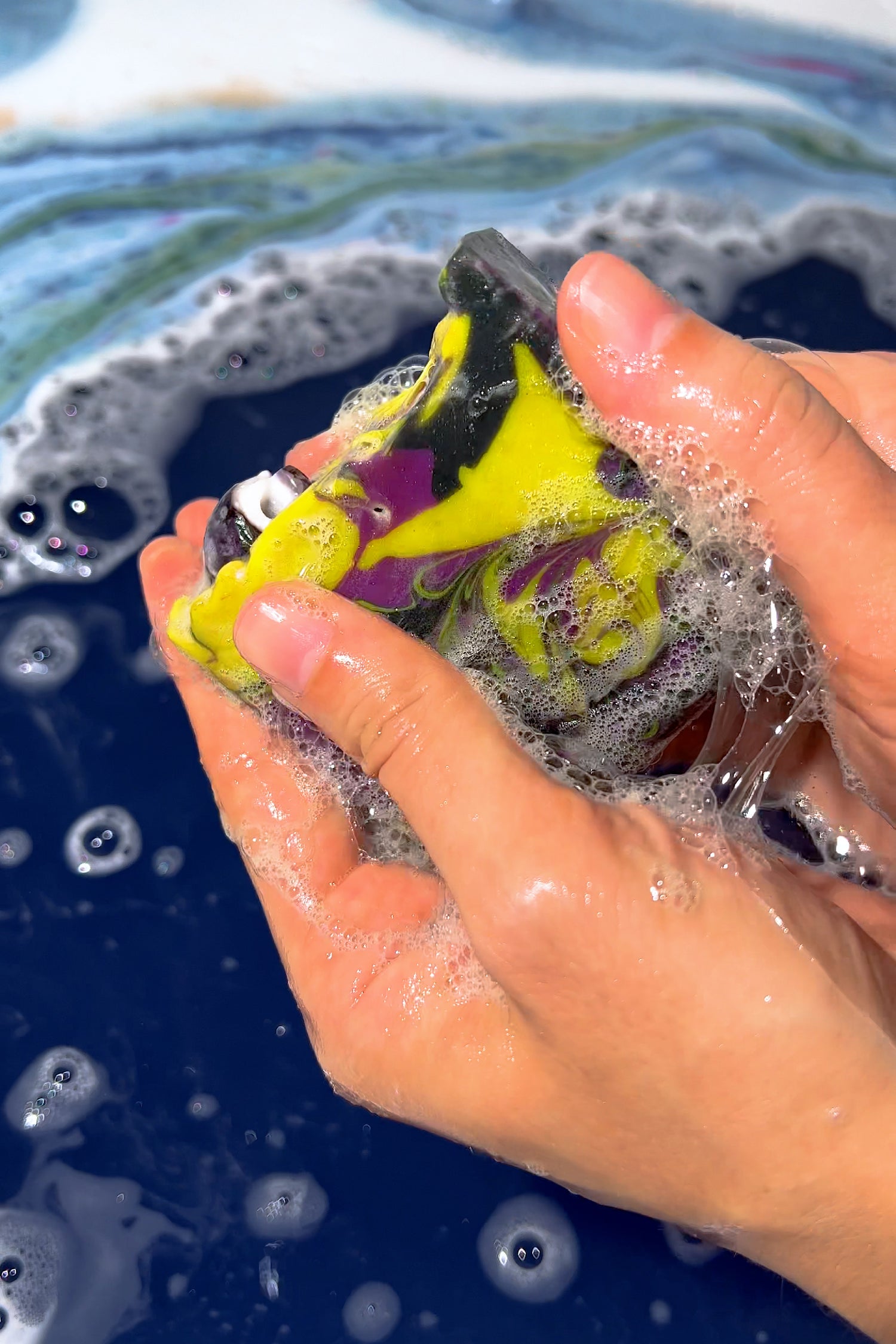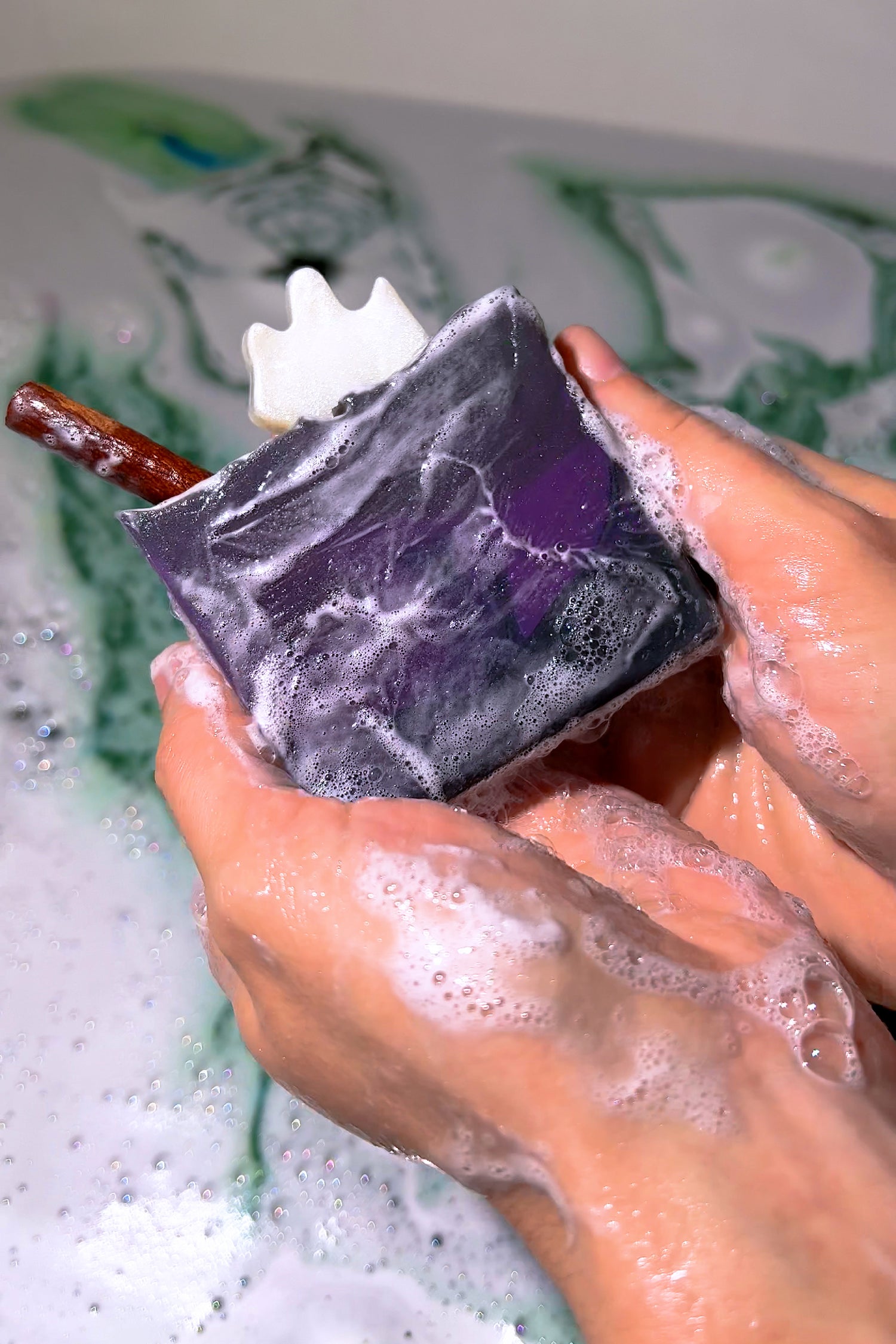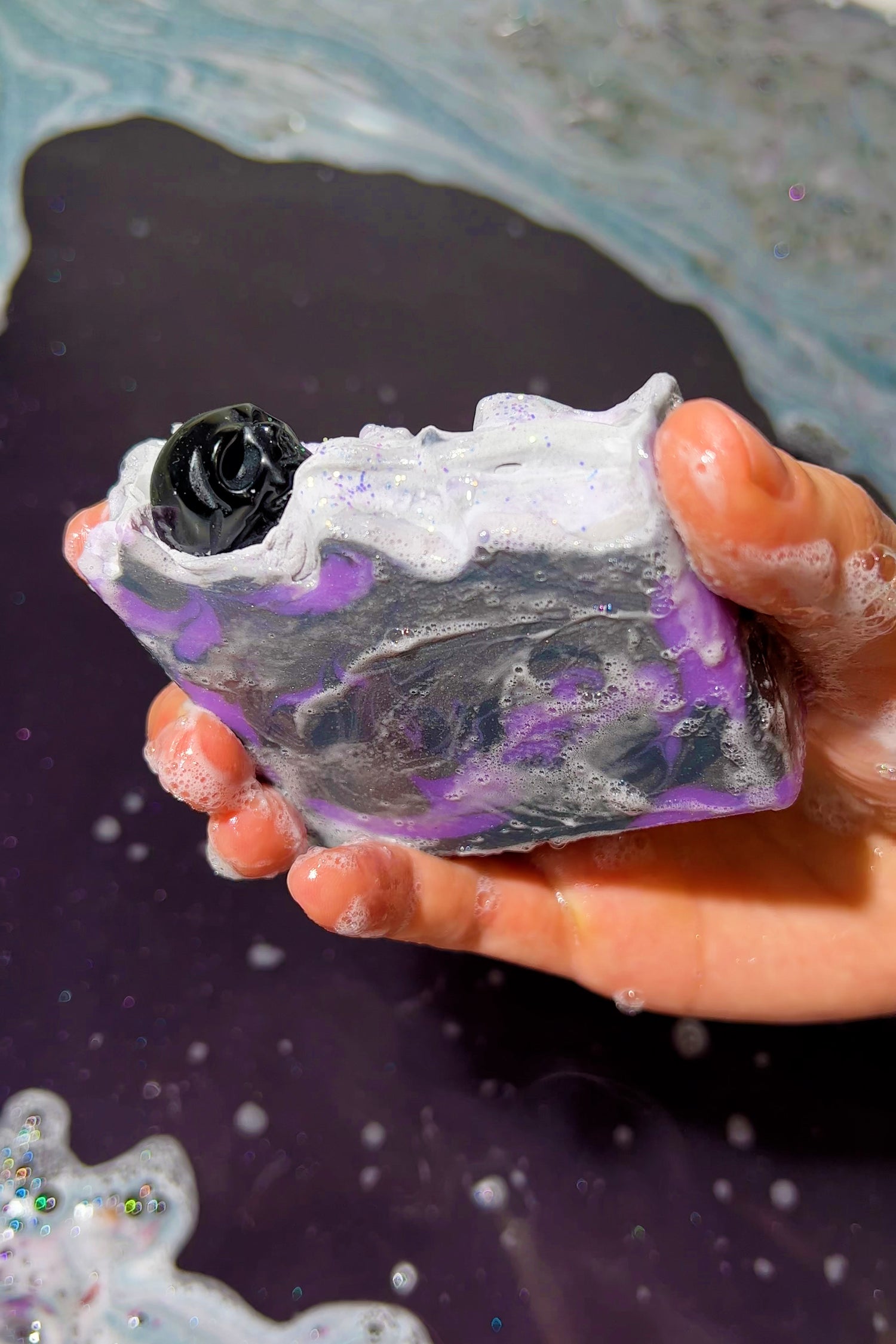 What is Cold Process Soap?
Keep your skin clean and hydrated with our gentle and nourishing recipe. Our soap is made the old-fashioned way, using a custom blend of natural oils. We then cut the soap into bars and set it to dry for at least 4 weeks.
See More
naughty list
love, love, LOVE. after smelling the corresponding bath bomb, i immediately bought this soap. the jasmine, citrus, and musk really go together to create a clean scent befit those on your naughty list.