Krampus Cottage Bath Bomb
Regular price

Sale price

$15.00
In a distant mountain cottage, a wickedly wild bath awaits all who dare trespass into the realm of the Krampus! 👹 Indulge a bit and find a hidden treasure within, Black Obsidian crystal for those tempted to step into the home of the prince of bad deeds! This one is definitely for all those on your naughty list 🖤
Scent
Jasmine combines with hints of woodsy musk and dash of lemon citrus for a holiday party that's befitting a beast!
Hidden inside our Krampus Cottage 👹🖤 Bath Bomb is a Black Obsidian. It is known to help you with power, protection, and grounding. It also keeps negative energies at bay and gives you the courage to face your inner truths.
How to Use

Gently hold bath bomb in warm bath water and then slowly release to watch it foam and fizz!

You can choose to wait while the bath bomb spreads throughout the tub or jump right in with it.
Why It's Special

🥥 Coconut Milk Powder - Coconut contains moisturizing properties that leave the skin feeling soft and supple.

🌿 Kaolin Clay -  The cleansing properties of Kaolin Clay can remove dirt and impurities from your skin pores that lead to acne breakouts. It is gentle to use and cleans your skin without making it dry and dull.
Ingredients

Natural Sodium Bicarbonate, Organic Citric Acid, Coconut Milk Powder, Cream of Tartar (Potassium Bitartrate), Kaolin Clay, Coconut Oil, Sodium Lauryl Sulfoacetate, Polysorbate 80, Fragrance (Phthalate Free) and/or Essential Oil, FD&C Colorant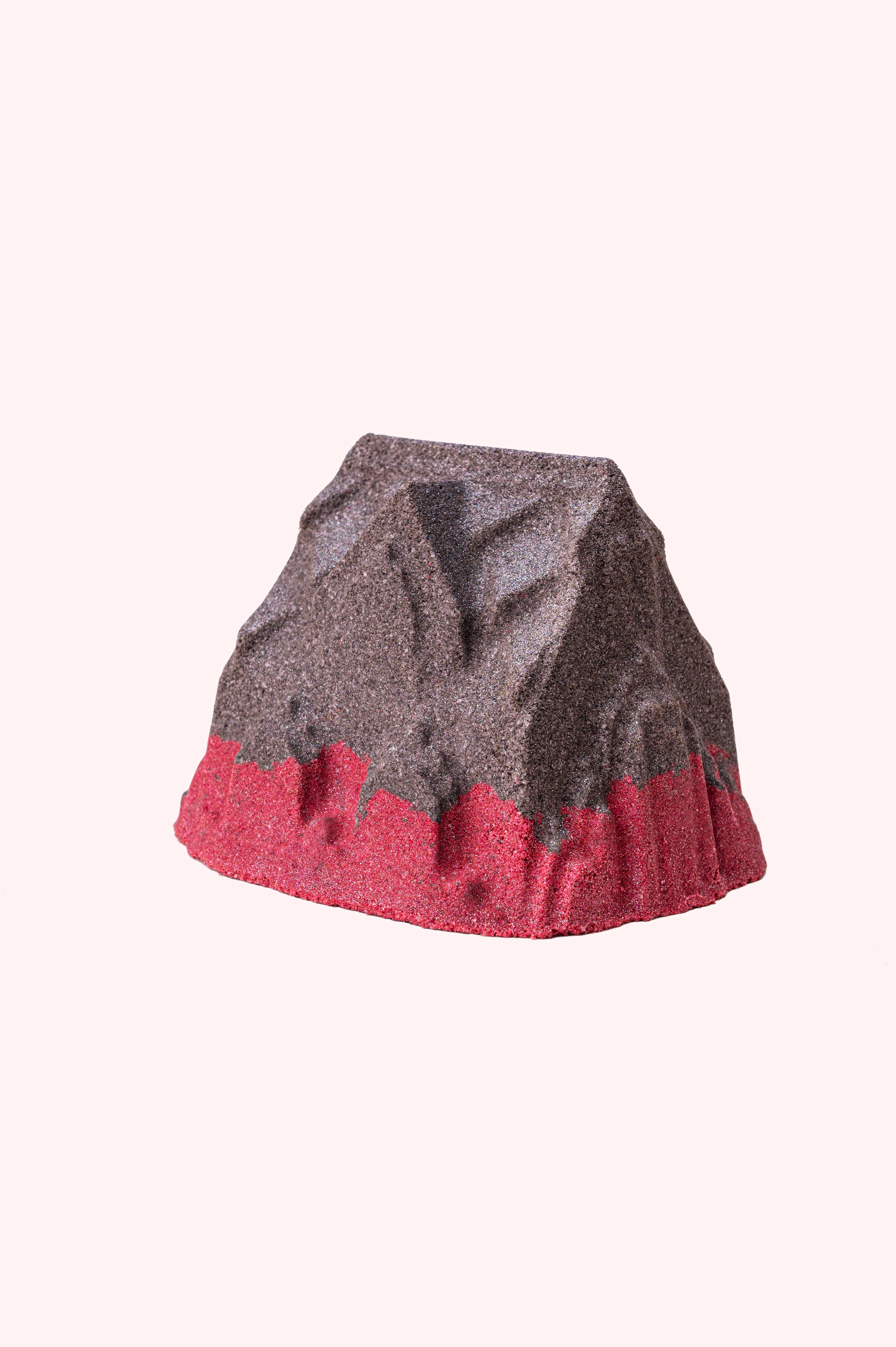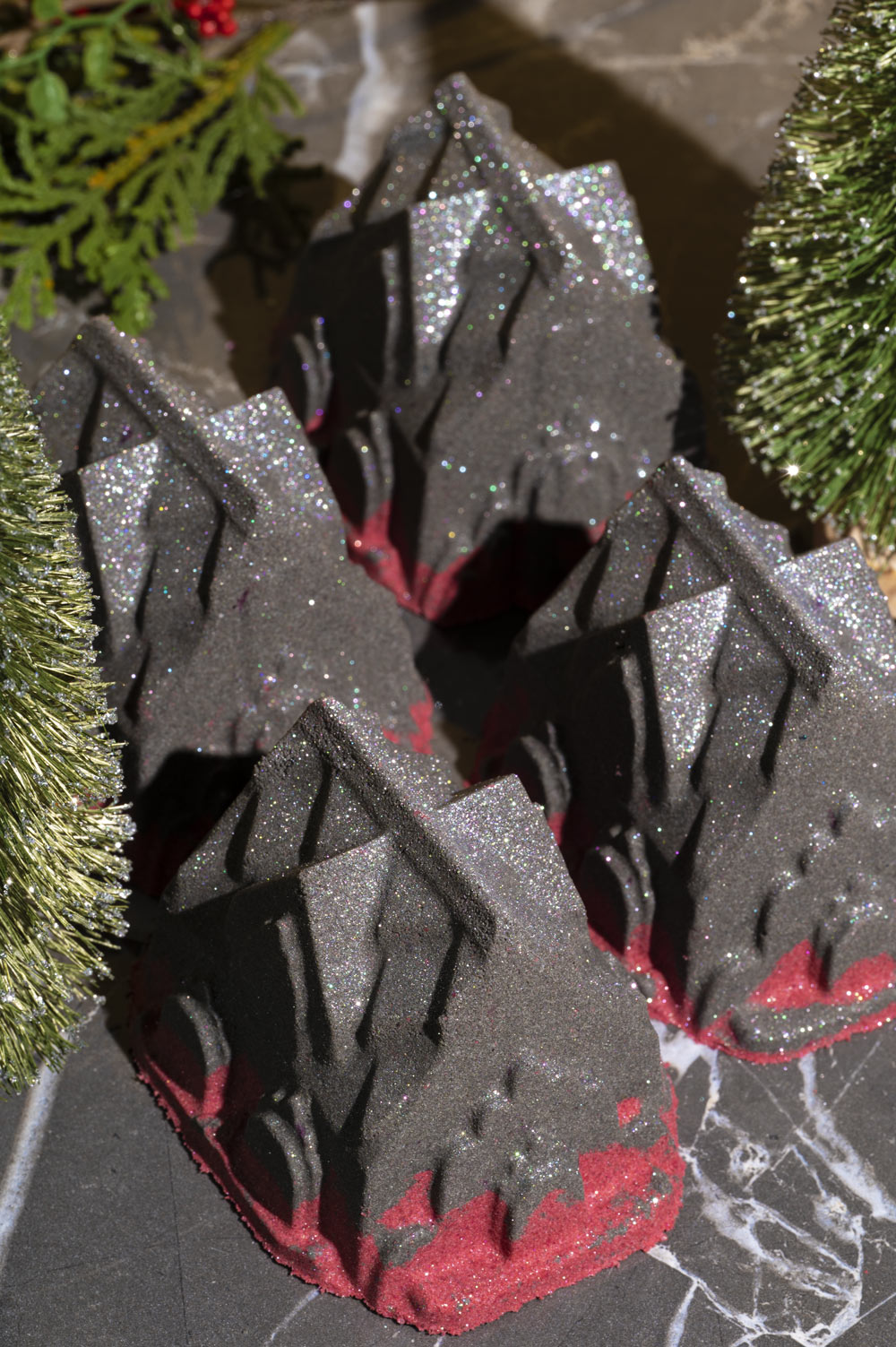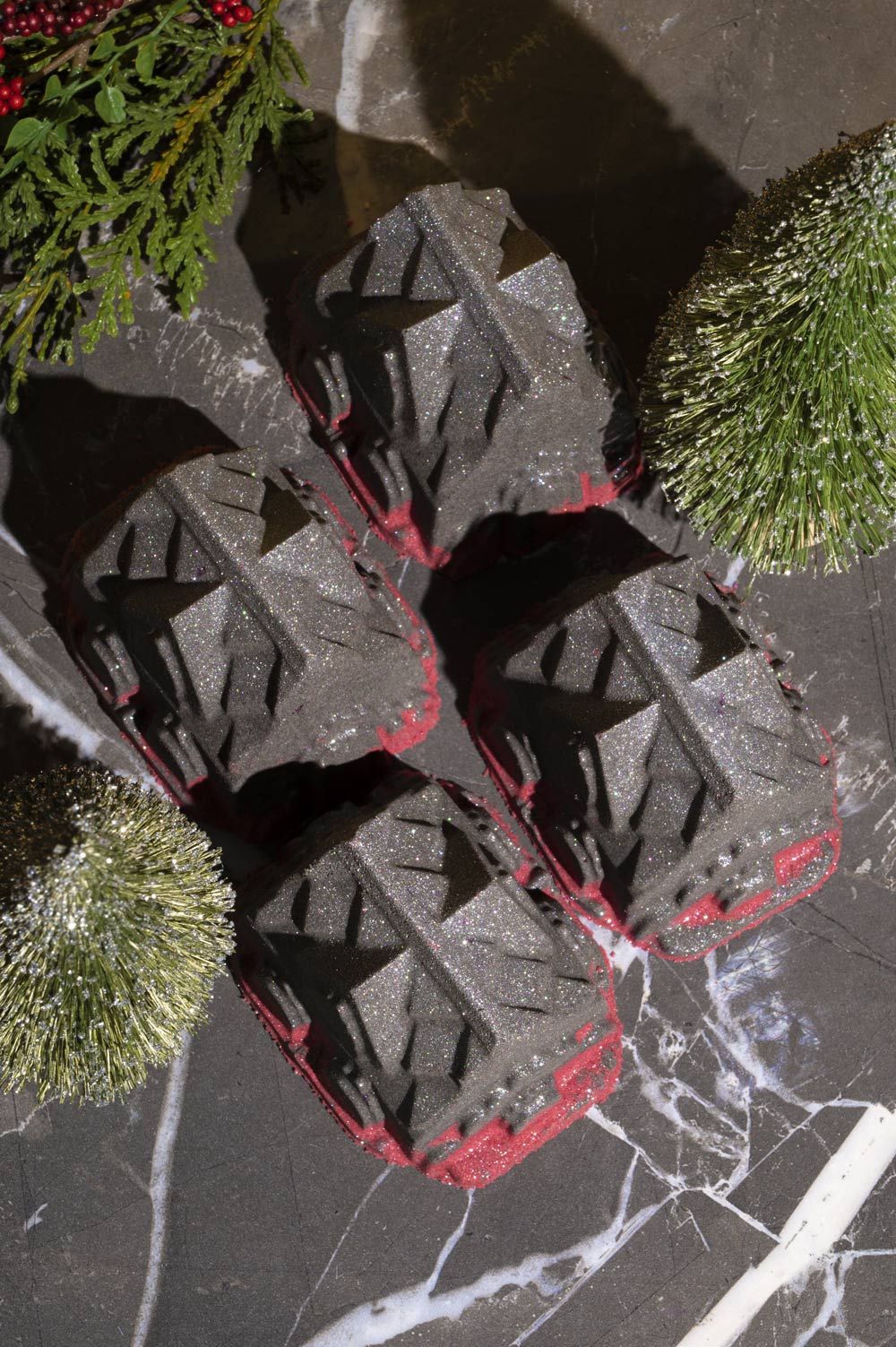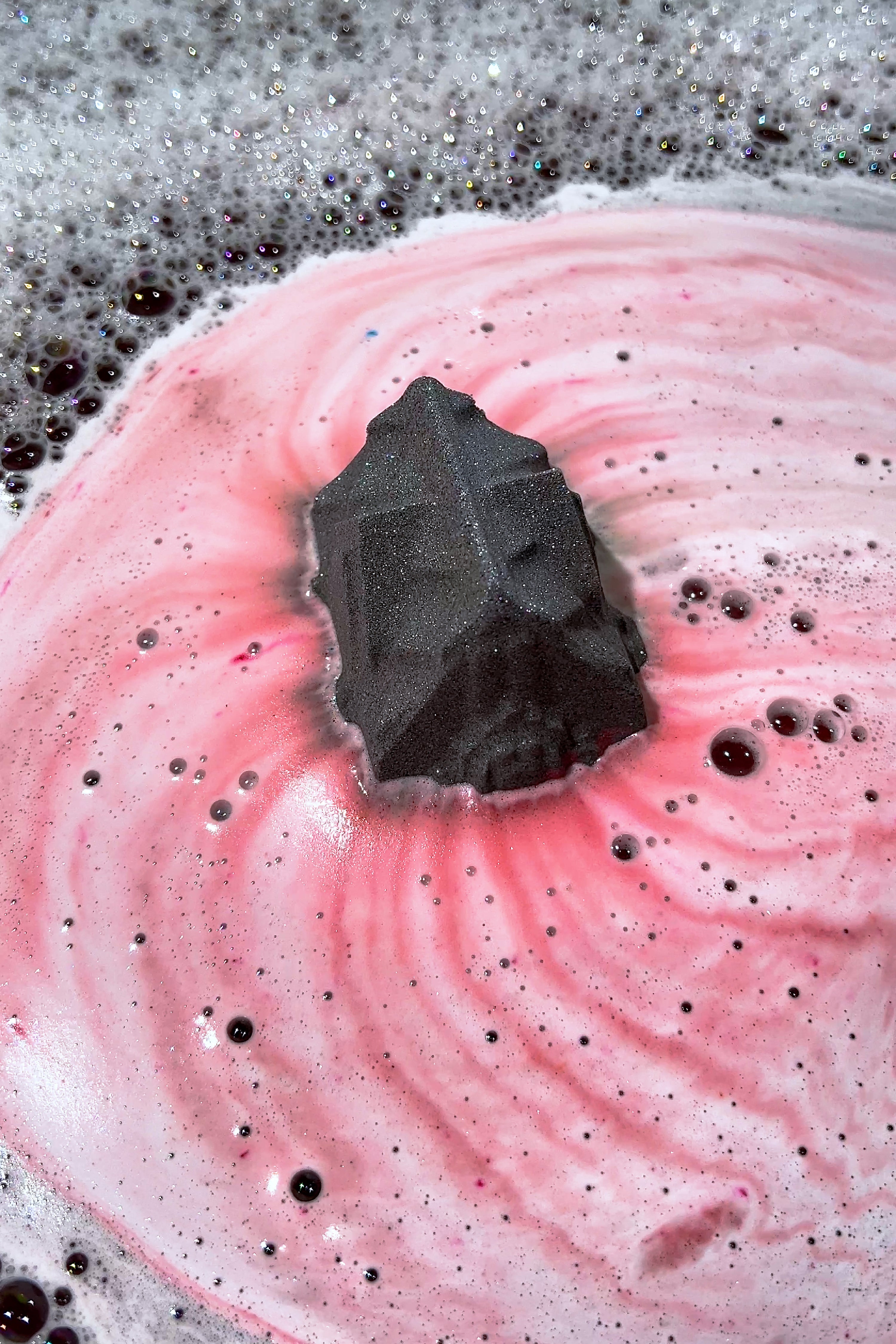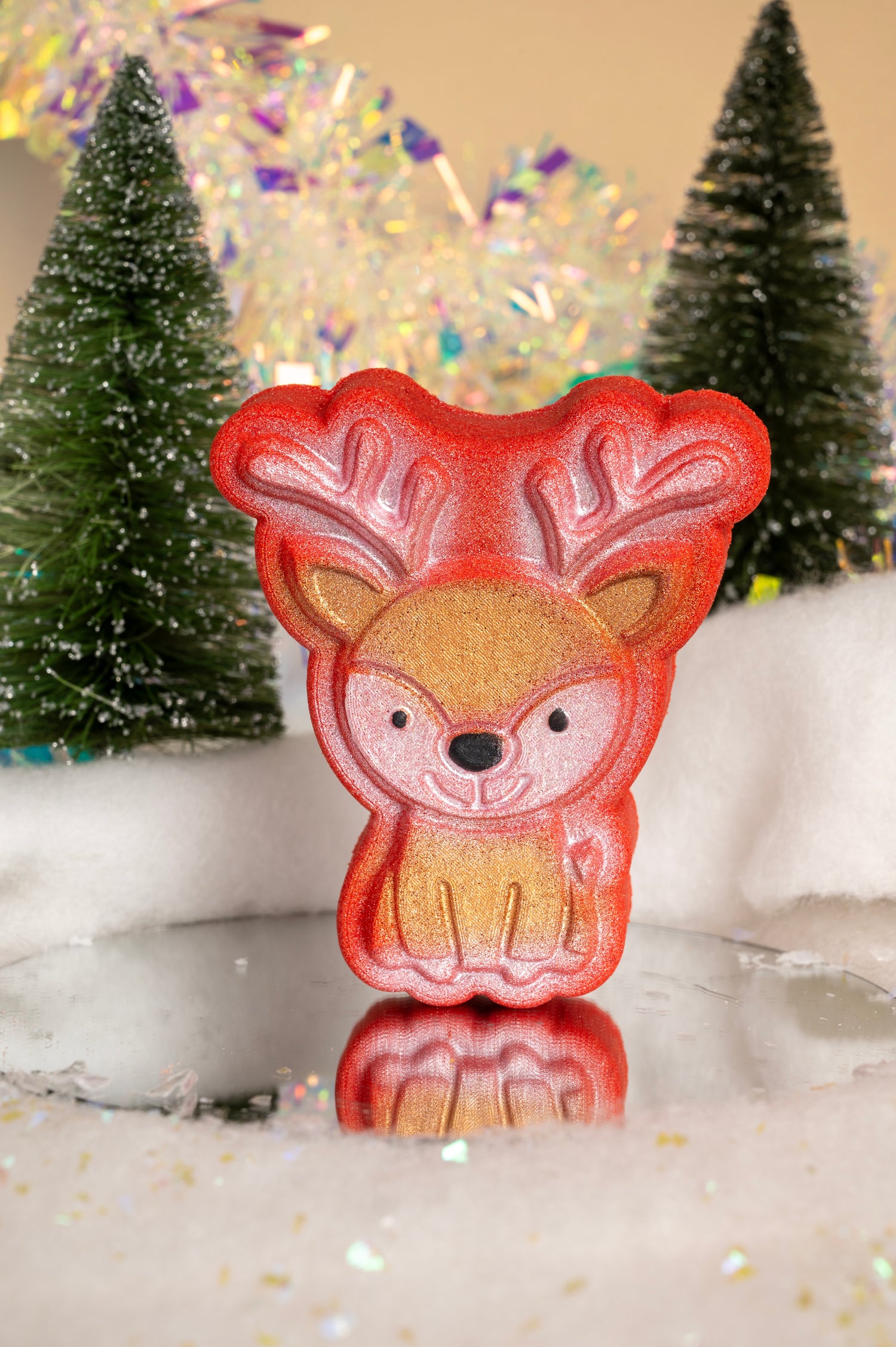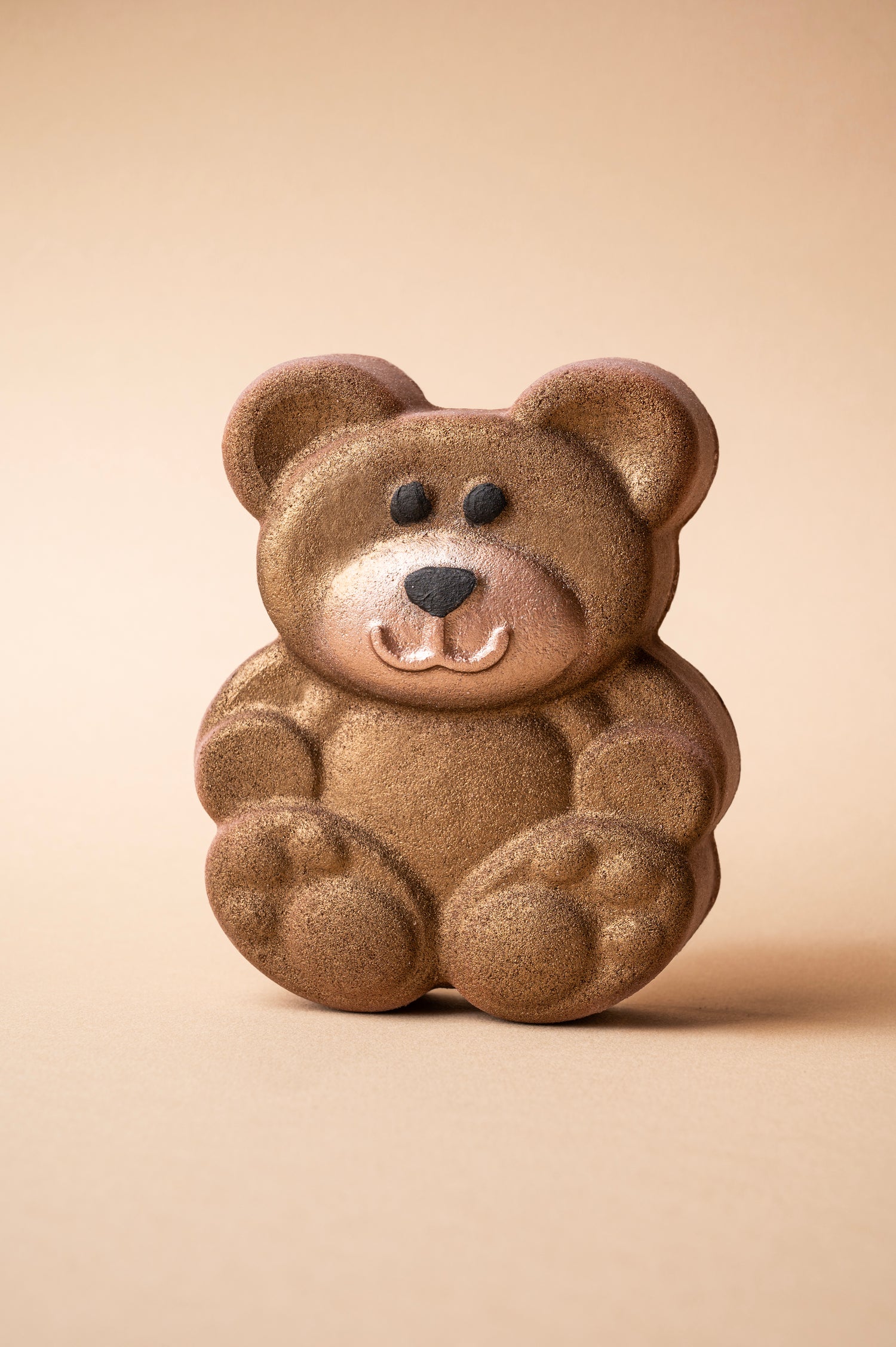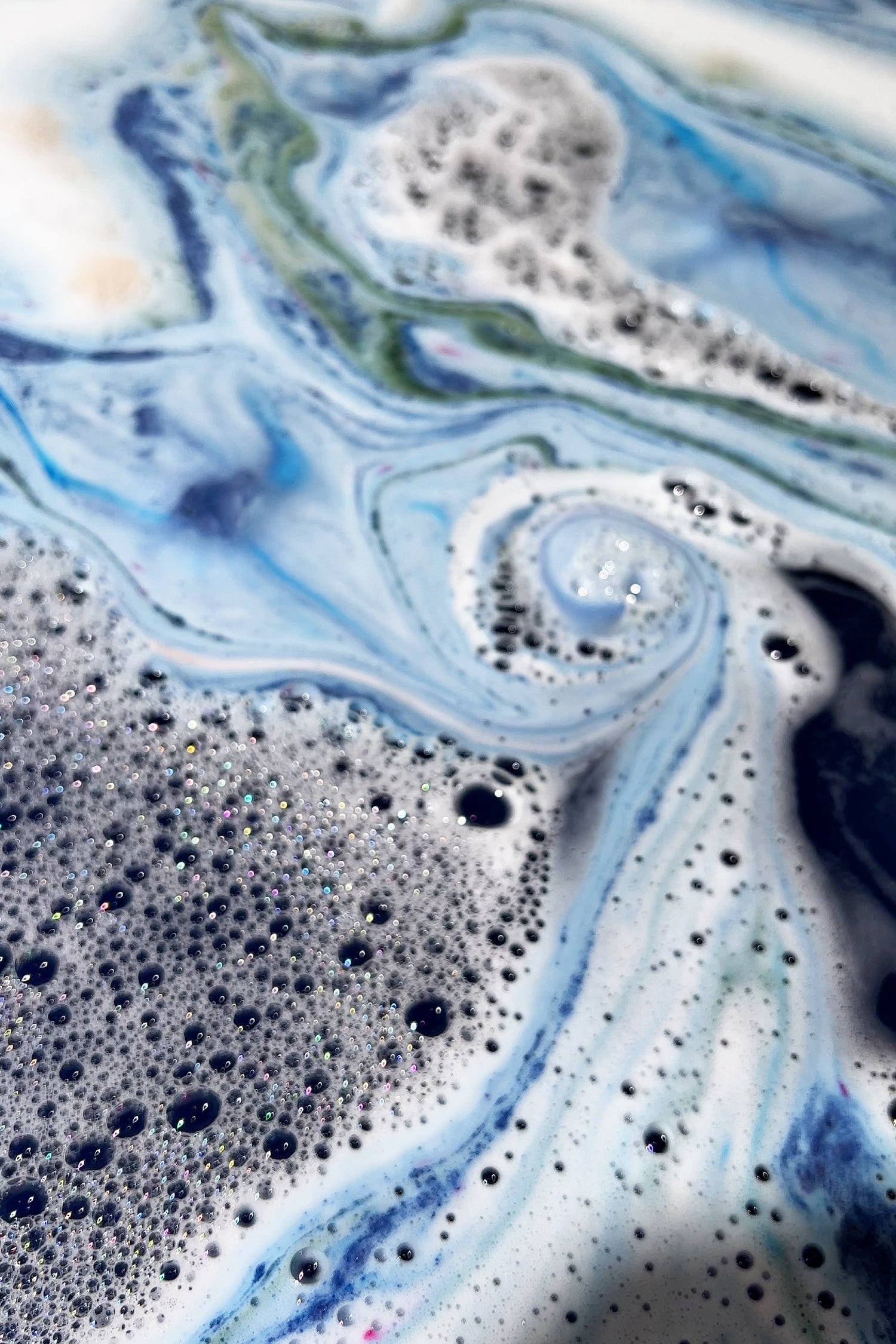 Looking for a Magical Bath Experience?
Our bath bombs are formulated to leave your skin silky smooth and each one comes with a healing crystal inside.
See More
Christmas party with a safe hug
Feels festive, comforting and warm. Love this mixture of scents!!
naughty list
love, love, LOVE. after smelling this bath bomb, i immediately bought the soap. I will agree that it's a slightly masculine scent but nowhere near some of the others. the jasmine, citrus, and musk really go together to create a clean scent befit those on your naughty list.
Great large bath bomb
Very masculine scented. Lovely size and keeps skin feeling soft