Cat Lover Artisan Soap
Regular price

Sale price

$15.00
Let natural orange peels gently exfoliate while yellow and red Brazilian clay detoxify and boost your skin for an endless summery shine. Keep up the pride with a warm blend of citrus and patchouli for a sweet yet woodsy scent that'll leave you smitten with a pink amethyst kitten crystal!
Crystal

Why It's Special

Ingredients
Topped with a Pink Amethyst Cat crystal. Known to induce lucid dreaming, and so keeping a crystal under your pillow is a great idea for beginning to discover its many health benefits and healing powers. Also it is said to be a crystal that reminds you, "the best is yet to come" so when you're feeling doubtful hold this crystal close to you.
🍊 Orange Peel Powder - Gentle exfoliation comes from this Vitamin C boosting ingredient! Glow all summer long with confidence from evening your skin tone and  regenerating new cells by scrubbing away the old ones.
🌱 Aloe Vera - Infused with this antioxidant rich remedy that can help diminish dark spots, prevent wrinkles and smooth fine lines.
💛 Yellow Clay  - Draws out impurities via the skin, detoxifying and helping decongest blocked pores, essential minerals within the clay are released helping heal and repair the skin. It helps stimulates blood circulation to the skin, tonifies and exfoliates gently.
Saponified Oils of: (Olive, Coconut, Shea, Mango, Sweet Almond and Castor Seed), Distilled Water, Aloe Vera Liquid, Fragrance, Vegetable Glycerin, Pink Cornflowers, Yellow Brazilian Clay, Red Brazilian Clay,  Salt and Sodium Lactate
All of our soaps are made with ZERO palm oil, and are 100% Vegan! 🌿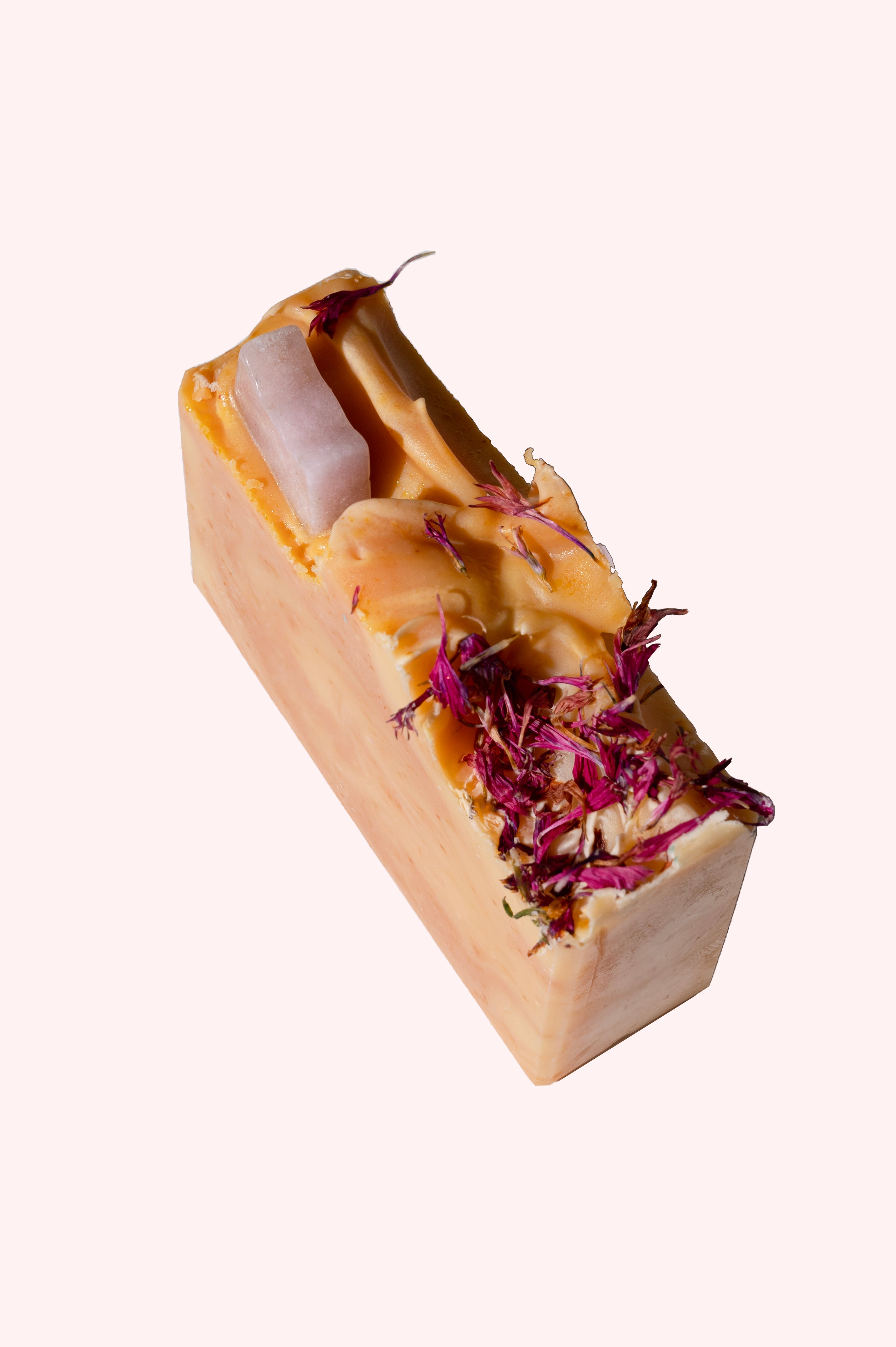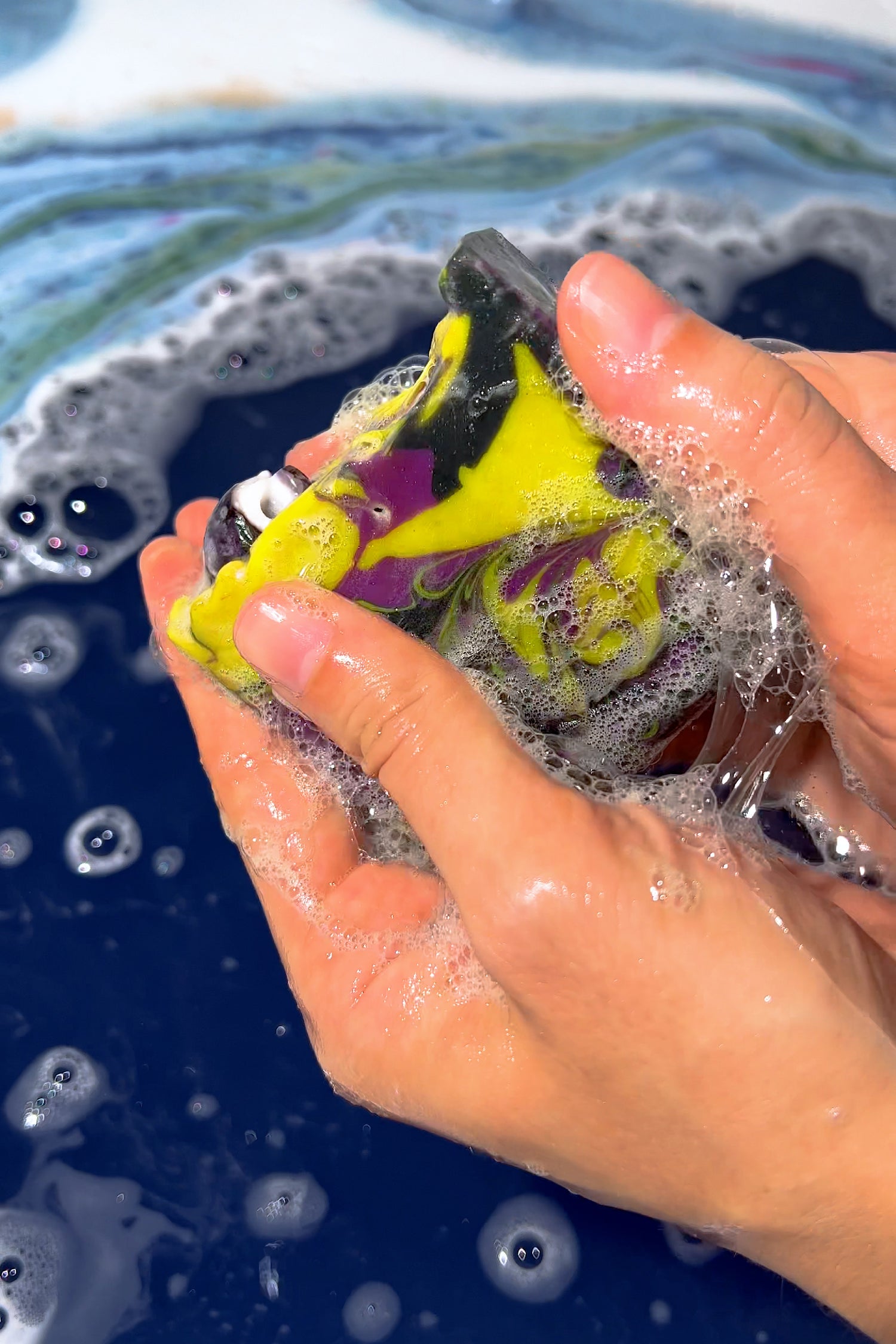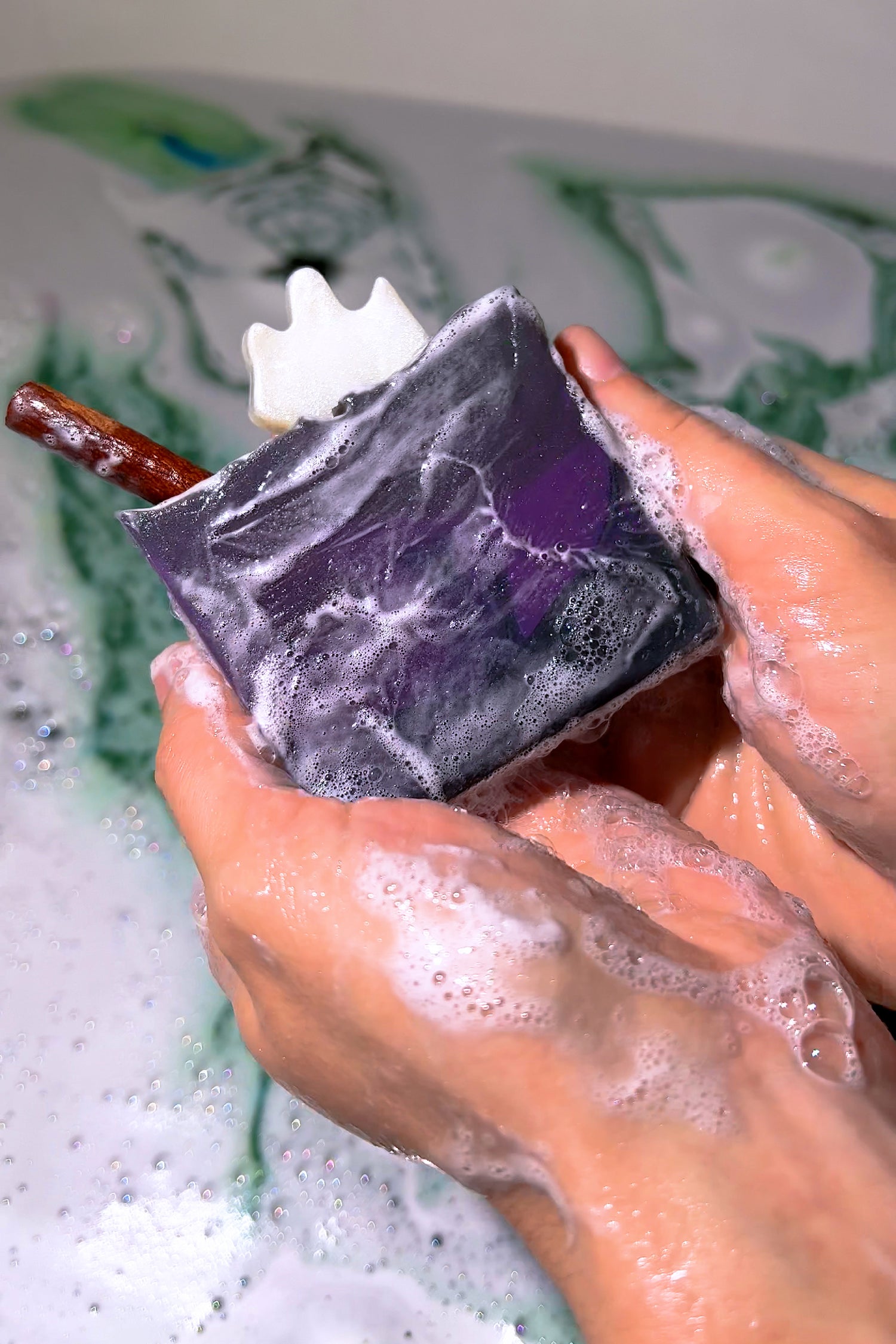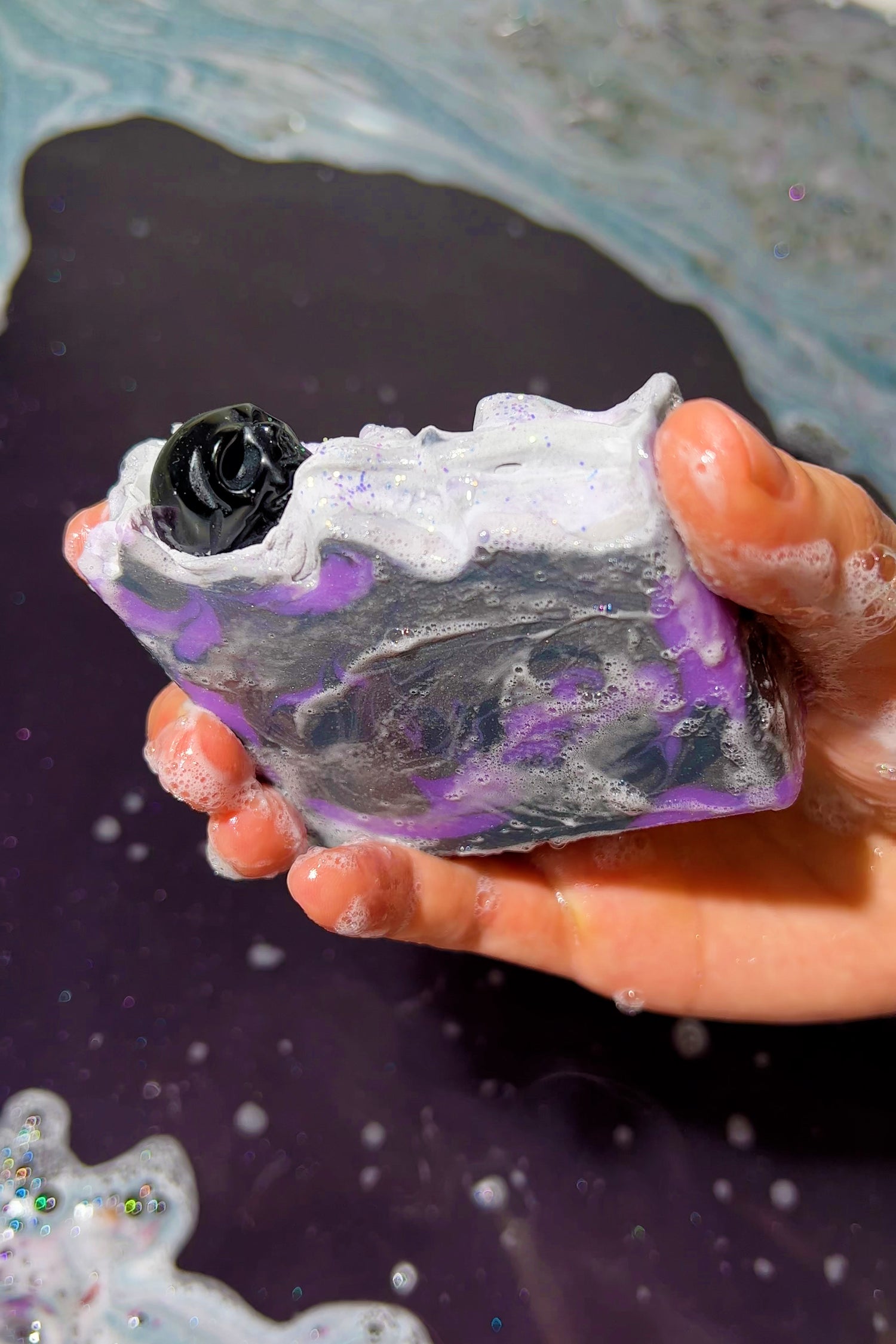 What is Cold Process Soap?
Keep your skin clean and hydrated with our gentle and nourishing recipe. Our soap is made the old-fashioned way, using a custom blend of natural oils. We then cut the soap into bars and set it to dry for at least 4 weeks.
See More
for my Leo Venus
PURRRRRRRR. oranges and patchouli? um yes!! maybe I'm biased to citrus scents, but this one is just phenomenal. (and the cat is adorable)