Snow Tracks Bath Potion
Regular price

Sale price

$23.00
Dashing through the night along a silvery railroad, watching the snowfall ❄️ outside your train window. Mimic that majestic feeling with an enchanted bath alongside a Rainbow Moonstone Worrystone to help calm you while riding on the train 🚂
Scent
Sensuous and warm amber rosewood, tonka, and vetiver match the allure of being bundled up inside your own personal train car.
Crystals Hidden Inside

How To Use

Skin Benefits

Ingredients
Hidden inside of our Snow Tracks ❄️ Bath Potion is a Rainbow Moonstone Worrystone crystal hidden inside. For those times when you're feeling anxious, this crystal will come in handy. Using your thumb you can press into this crystal to rub away your worries ✨ Rainbow Moonstone is known to help bring out your psychic abilities and to help hone in on your intuition.
Pour desired amount directly under running warm/hot water. Sit back and relax while the bubbles arise. Watch the colors blend together and swish the water around to see the full effect! 
🧂Epsom Salts - Great for relaxing sore and achy muscles, also helps with relieving headaches and migraines because of the muscles relaxation.
🥥 Coconut Milk Powder - Coconut contains moisturizing properties that leave the skin feeling soft and supple, which can also help reduce irritation.
🌿 Kaolin Clay -  The cleansing properties of Kaolin Clay can remove dirt and impurities from your skin pores that lead to acne breakouts. It is gentle to use and cleans your skin without making it dry and dull.
Sodium Bicarbonate, Citric Acid, Coconut Milk Powder (contains zero milk protein = 100% Vegan), Kaolin Clay, Epsom Salts, Sodium Lauryl Sulfoacetate, Fragrance (Phthalate Free), Propylene Glycol, and Activated Charcoal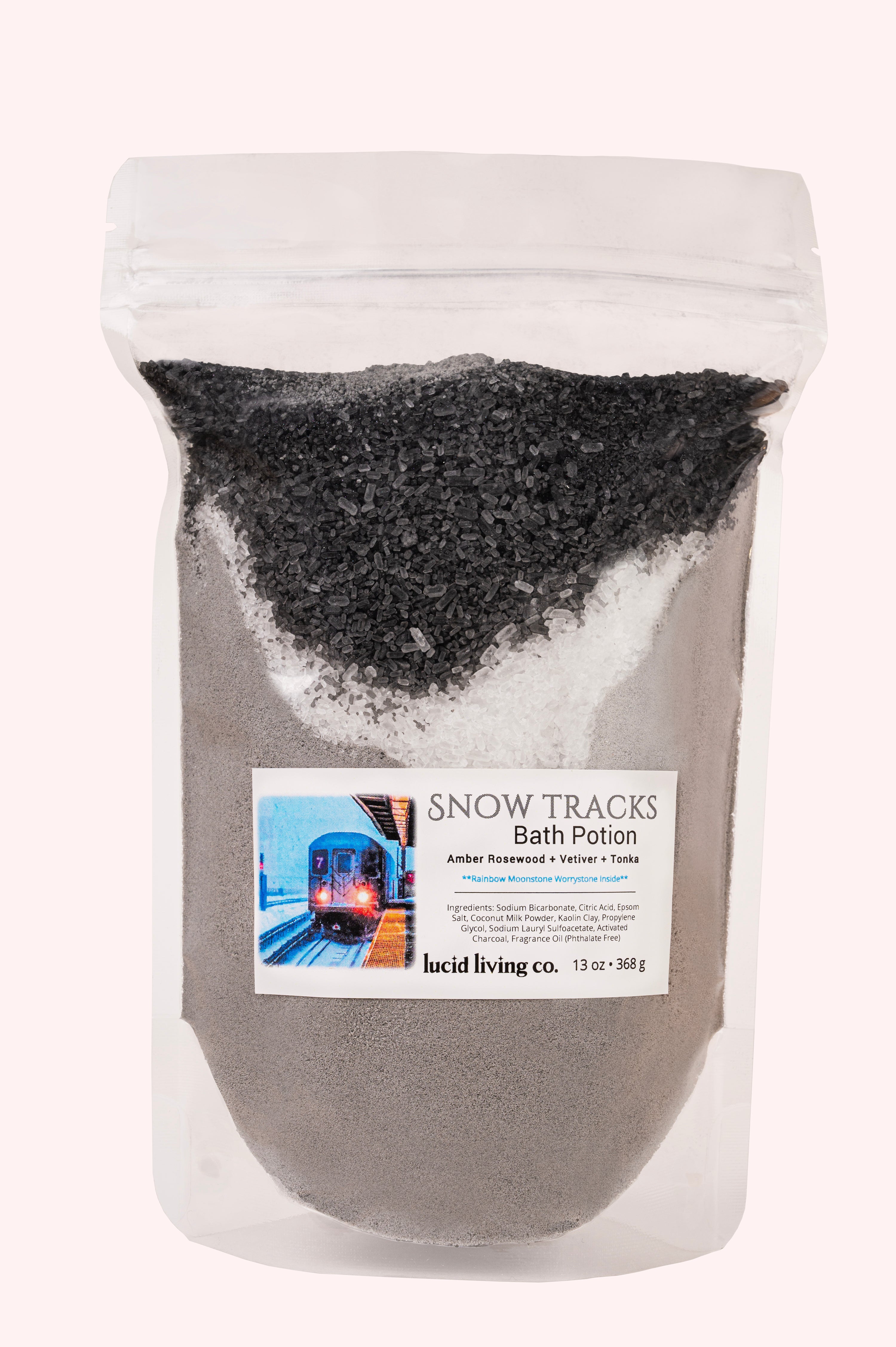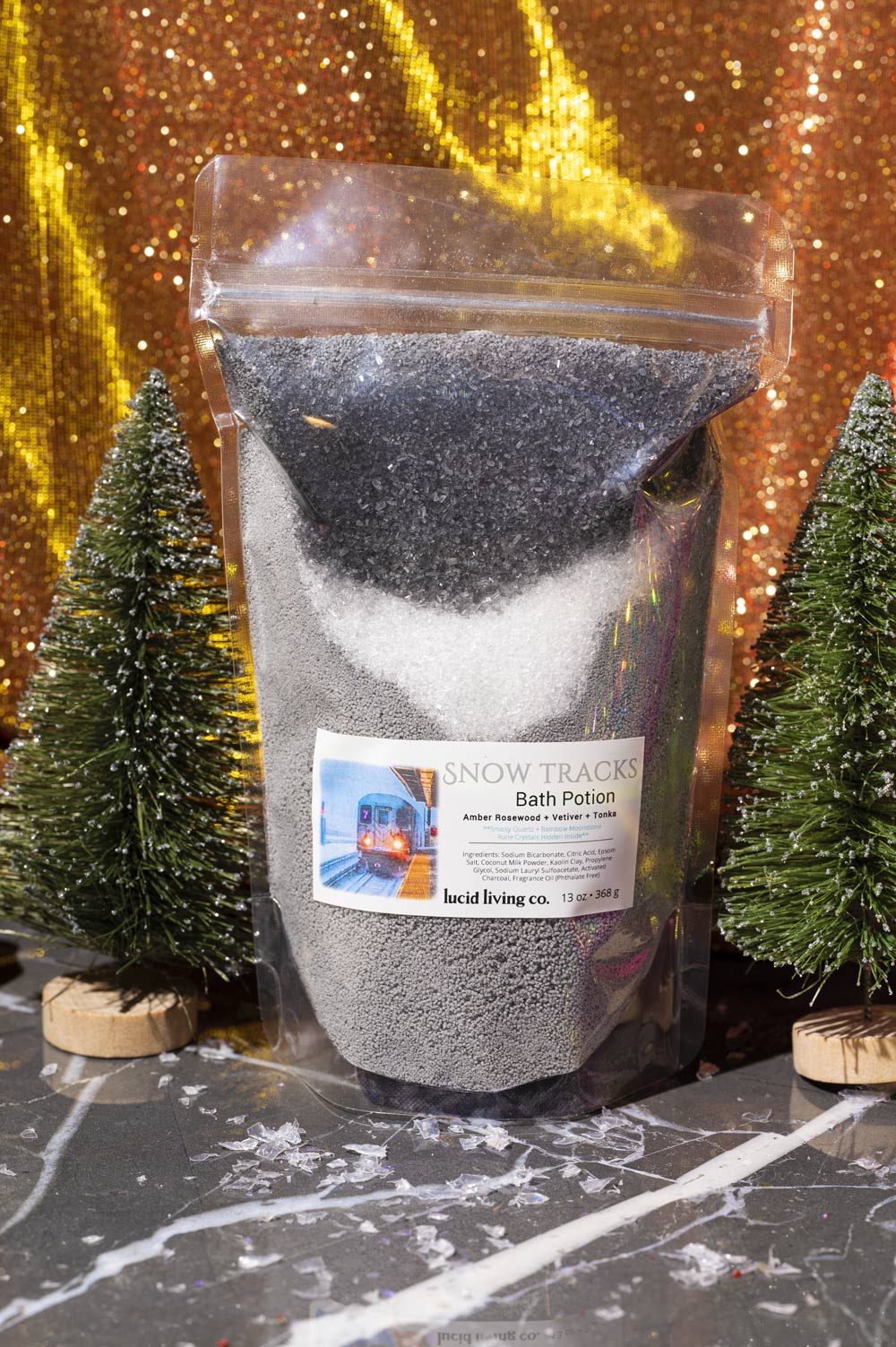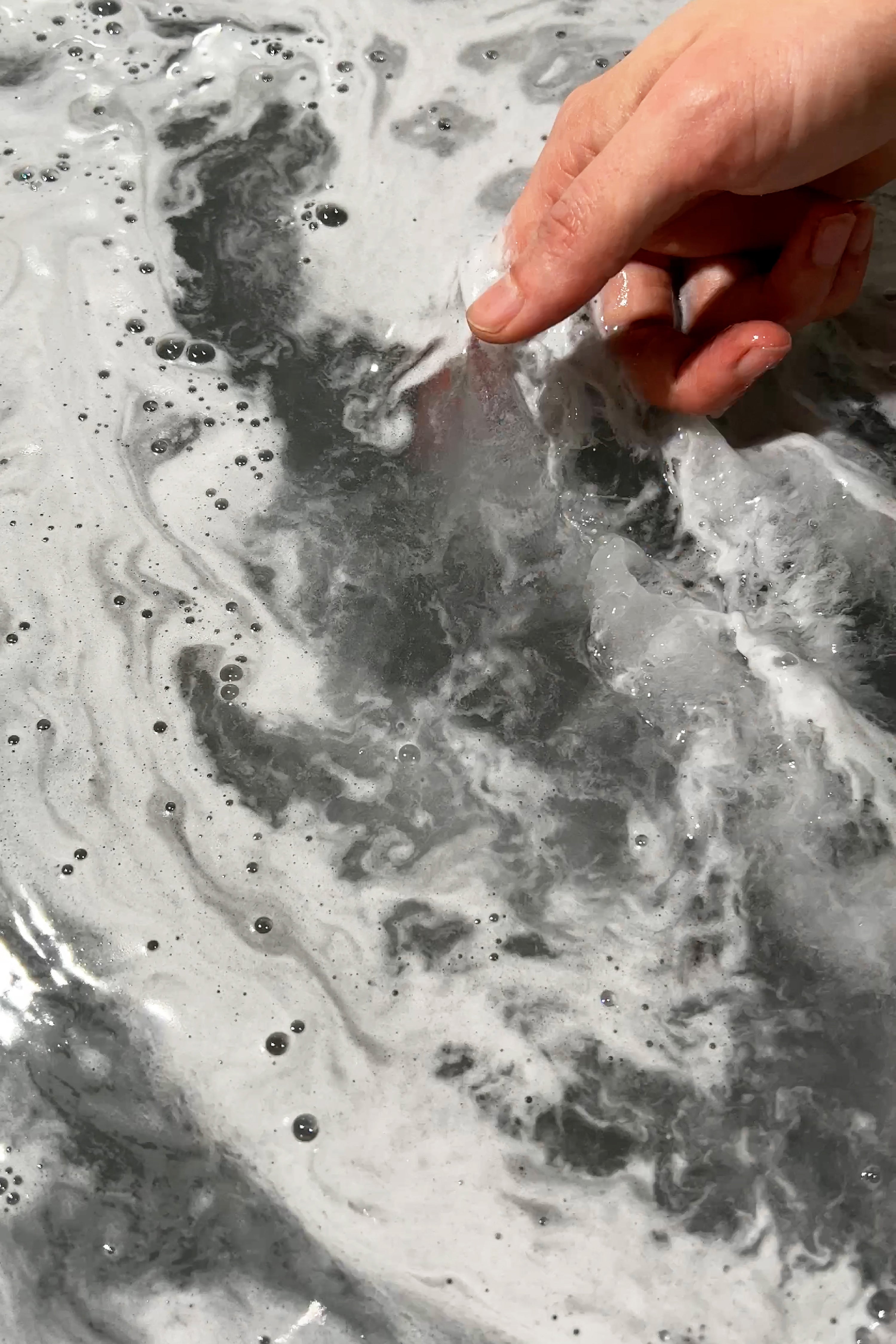 So good!
I'm not a huge bath person, but these bath potions intrigued me and I 100% DO NOT regret purchasing a couple! They smell incredible and leave my skin feeling silky smooth and hydrated! My fiance has sensitive skin and has had no issues with any I've purchased so far!
Makes for a perfect cozy bath time !
Smells A M A Z I N G
The scent on this bath potion is more masculine, I really like it, def different from what I usually like.