Sugarplum Dance Artisan Soap
Regular price

Sale price

$13.00
The magic of the sugarplum fairy is here to whisk you away 💖 to a winter ballet of your own. Partake in the wonder of a holiday classic with a soap that's as precise and gentle as a ballerina's pirouette. 🩰
Scent
We've gathered ripe sugarplums and mulled citrus to make a soft scented soap that's grand for any bath time performance.
Crystal

How To Use

Skin Benefits

Ingredients
Topped with an Opalite stone! Known for opening the door to new beginnings.
The benefits of our cold process soaps are many! We use luxurious oils and butters including creamy mango butter, shea butter, coconut oil and castor oil to hydrate and leave your skin super soft and smooth! 
Saponified Oils of: Olive Oil, Shea Butter, Mango Butter, Coconut Oil, Castor Seed Oil, Almond Oil, Distilled Water, Aloe Vera Liquid, Fragrance Oil (Phthalate Free) Biodegradable Glitter, and Mica/Oxides.
All of our soaps are made with ZERO palm oil, and are 100% Vegan! 🌿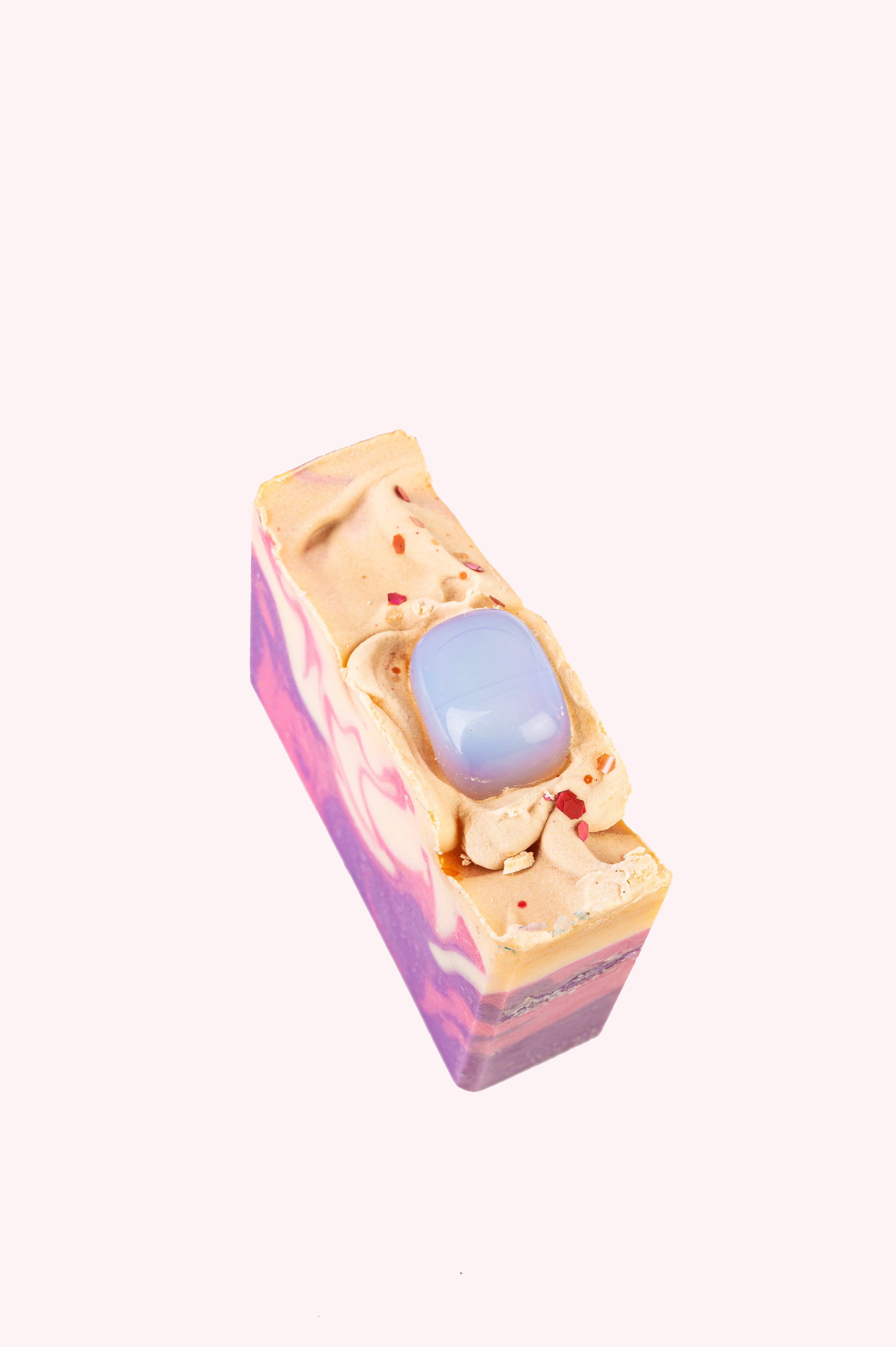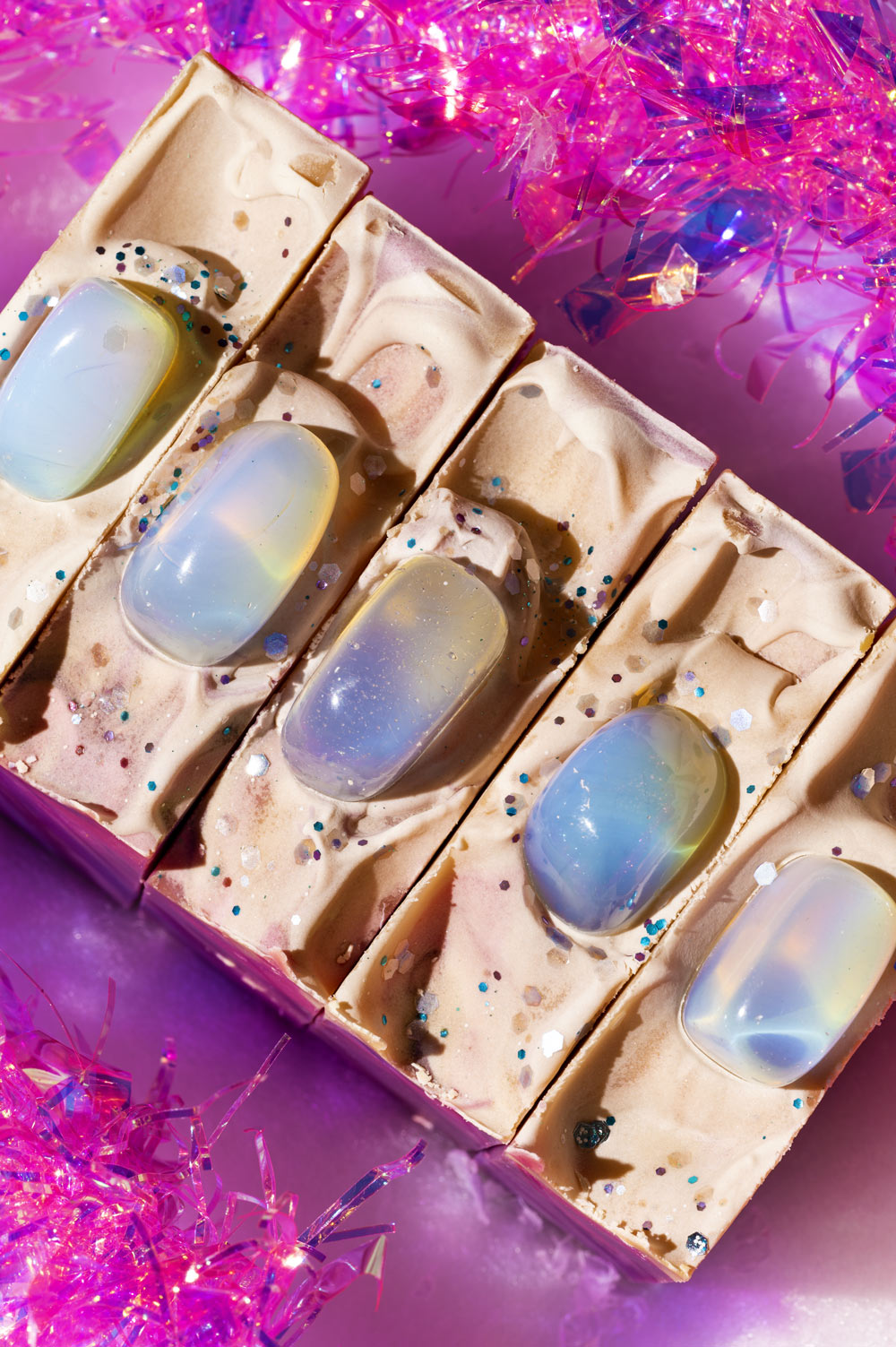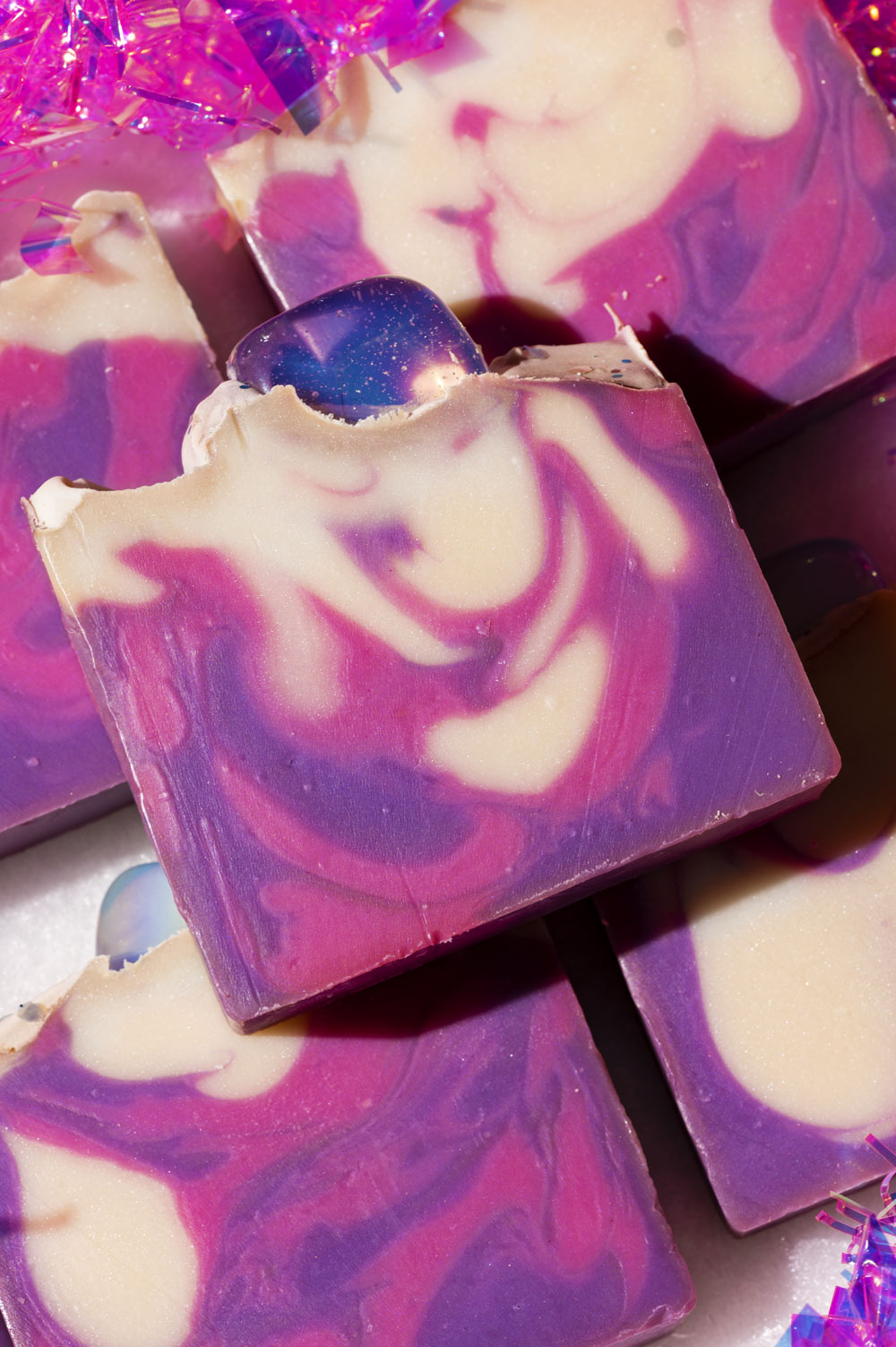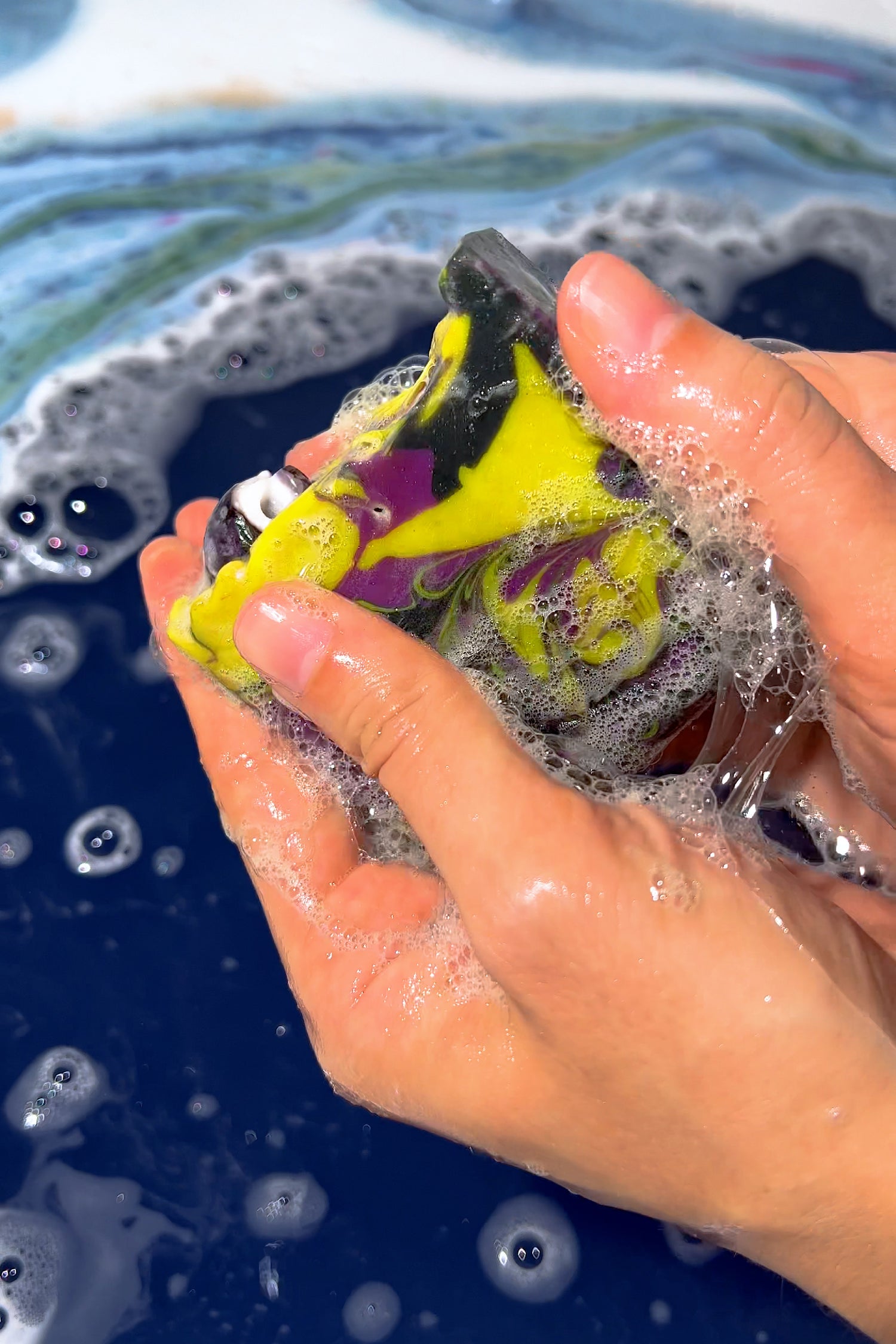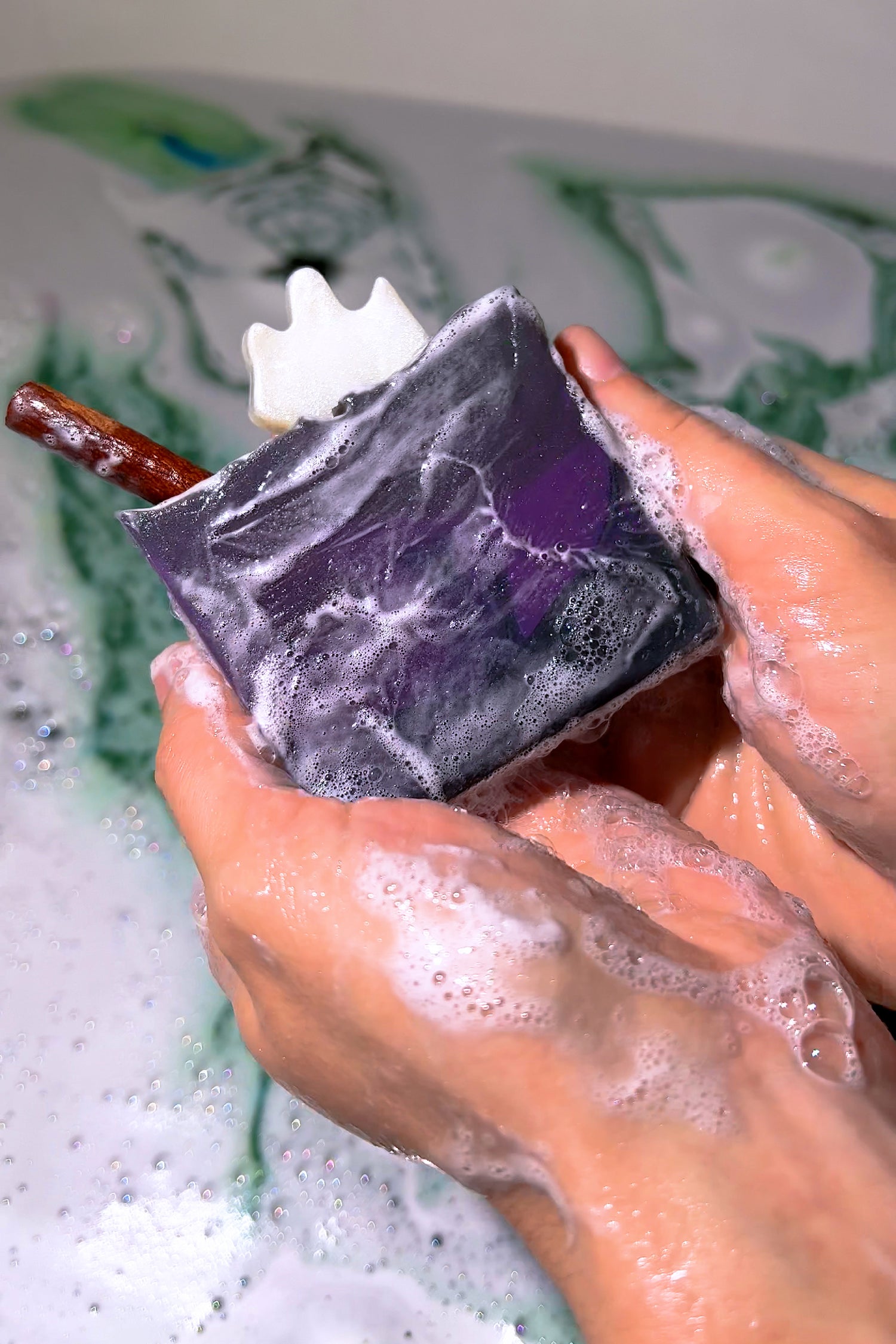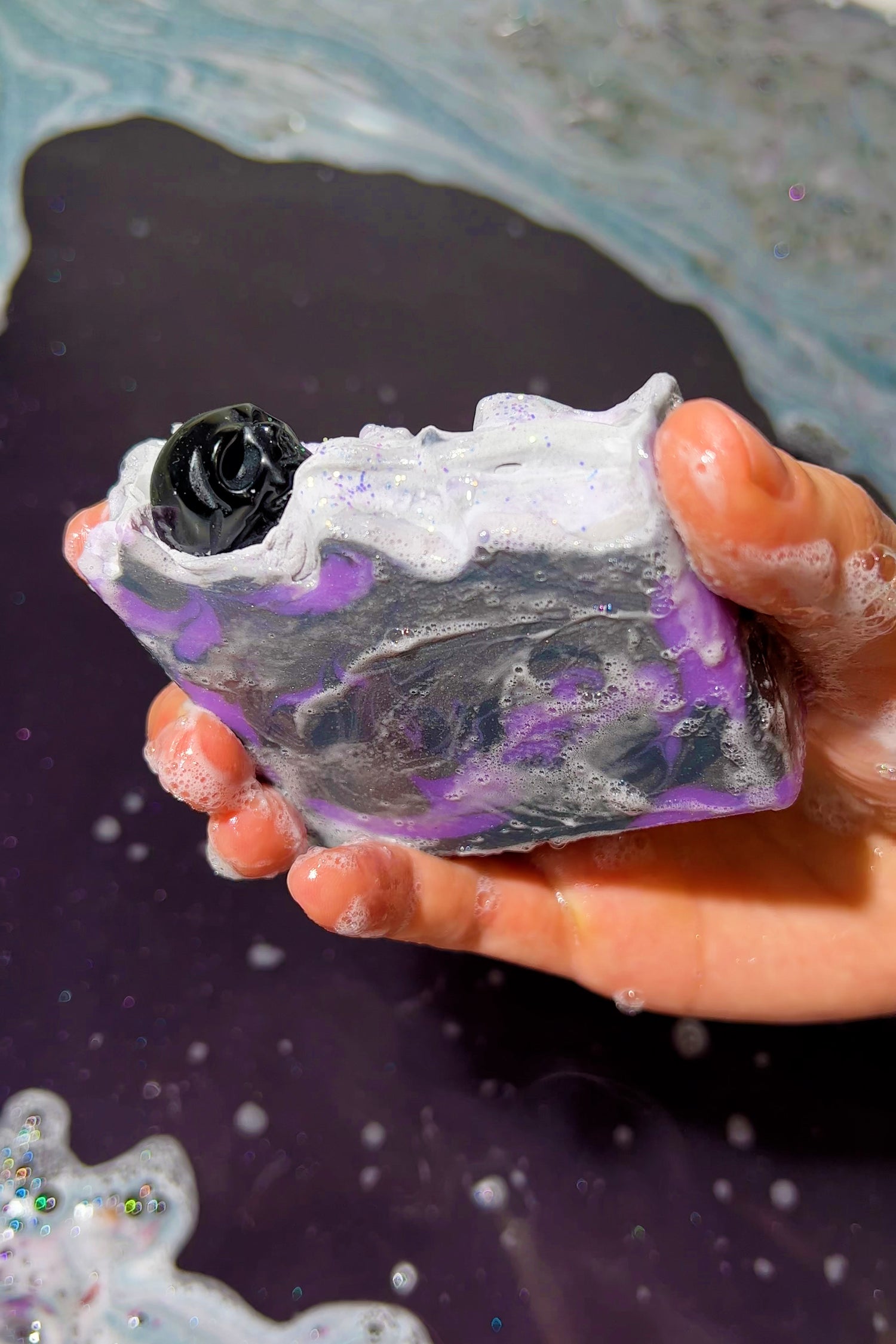 What is Cold Process Soap?
Keep your skin clean and hydrated with our gentle and nourishing recipe. Our soap is made the old-fashioned way, using a custom blend of natural oils. We then cut the soap into bars and set it to dry for at least 4 weeks.
See More