Storm Season Bath & Body Oil
Regular price

Sale price

$23.00
Turn your skincare ritual into a majestic rainfall, nestled within a forest of palo santo trees and freshly fallen pine cones. Infused with Rainbow Moonstone and Labradorite crystals to clear out the negative energy and bring out renewed spiritual growth.
Infused with Labradorite and Rainbow Moonstone crystal chips to protect you from negative energy and transmute it into positive healing energy.
How to Use

Using glass dropper, administer oil onto desired area and massage into skin. Allow up to five minutes for skin to fully absorb. For external use only. Shake well. Love hard.
Ingredients

Sunflower Seed Oil, Meadowfoam Seed Oil, Squalane Oil (Olive Based), Fragrance Oil (Phthalate Free) and Mica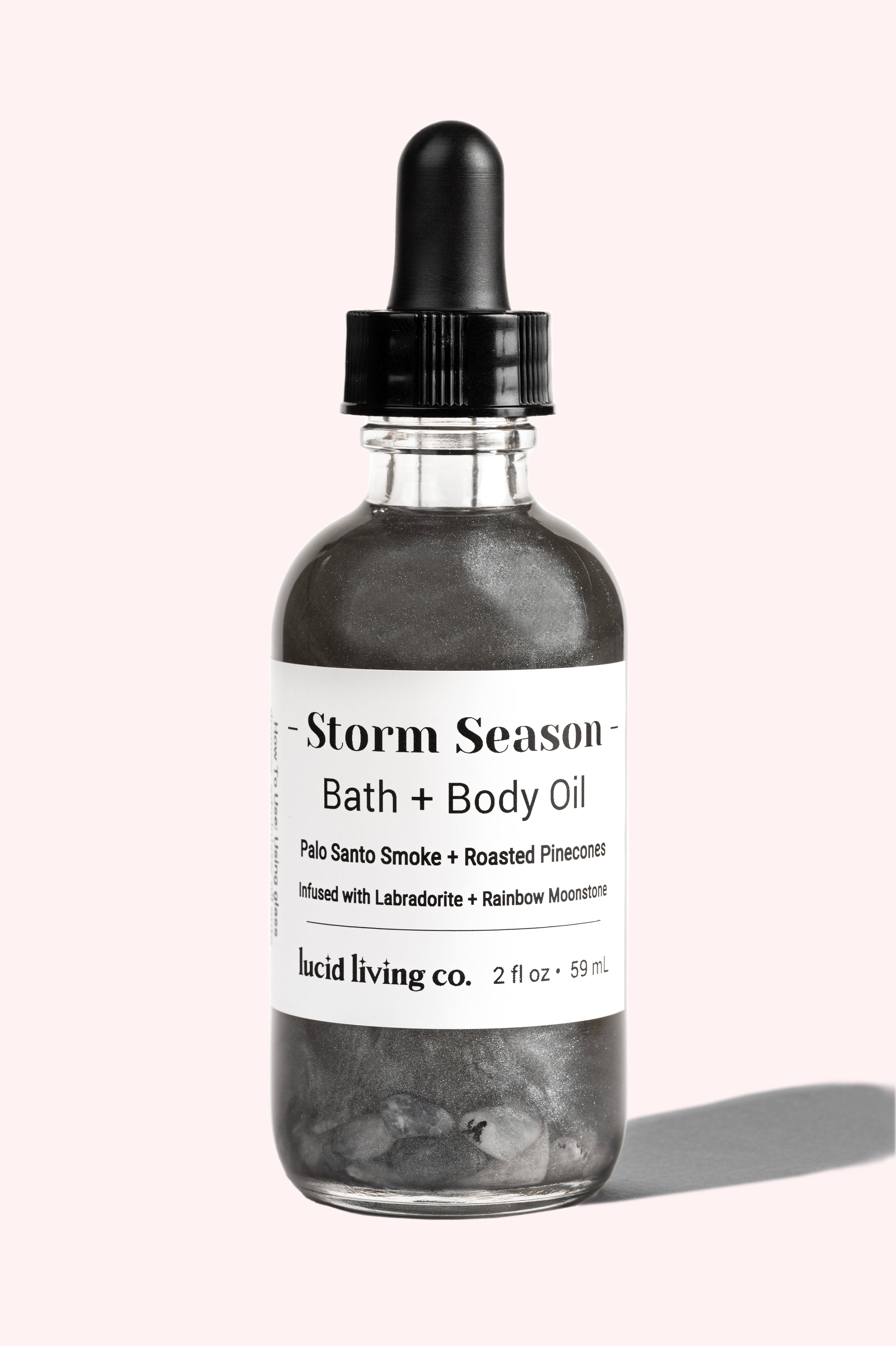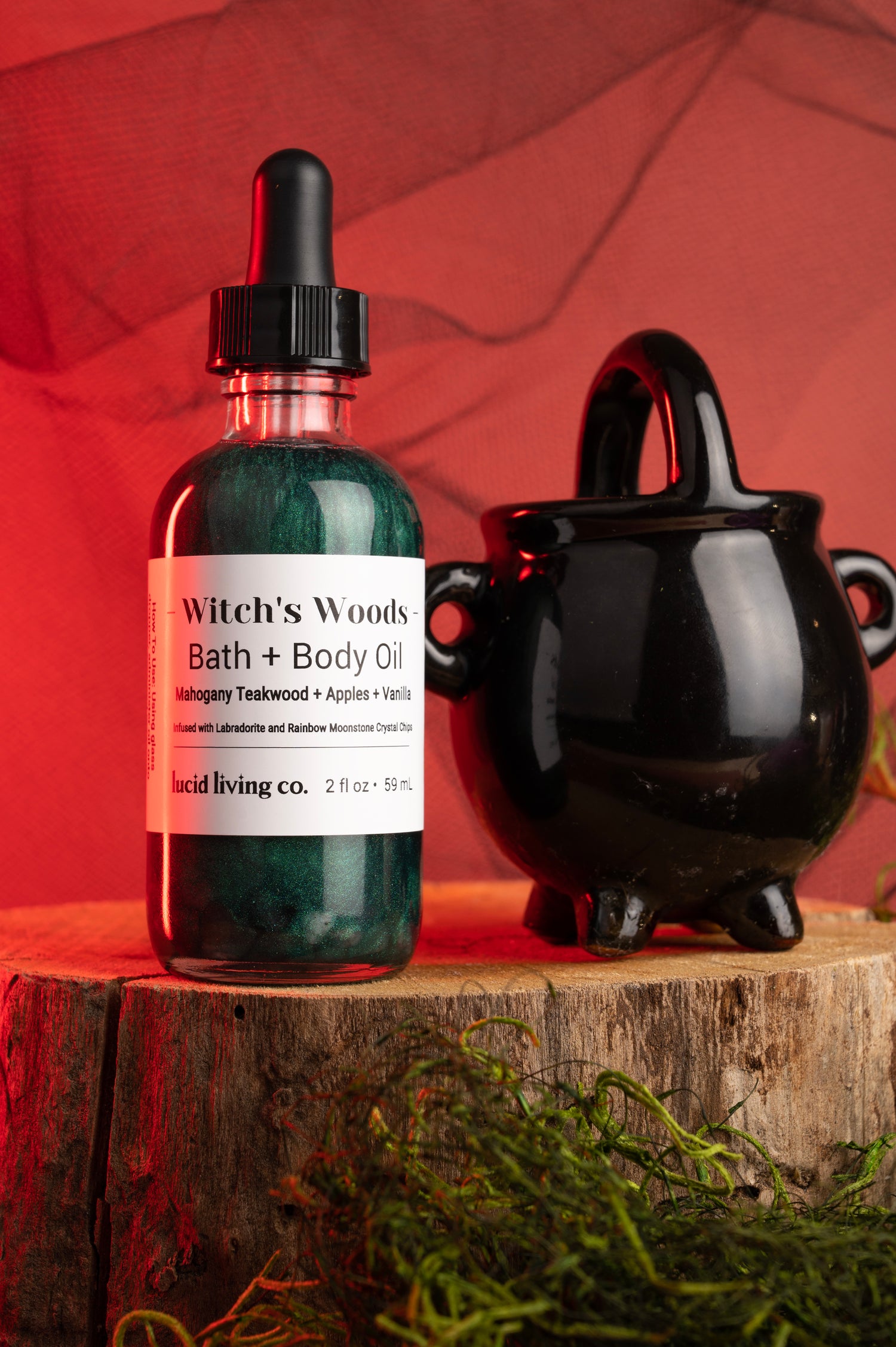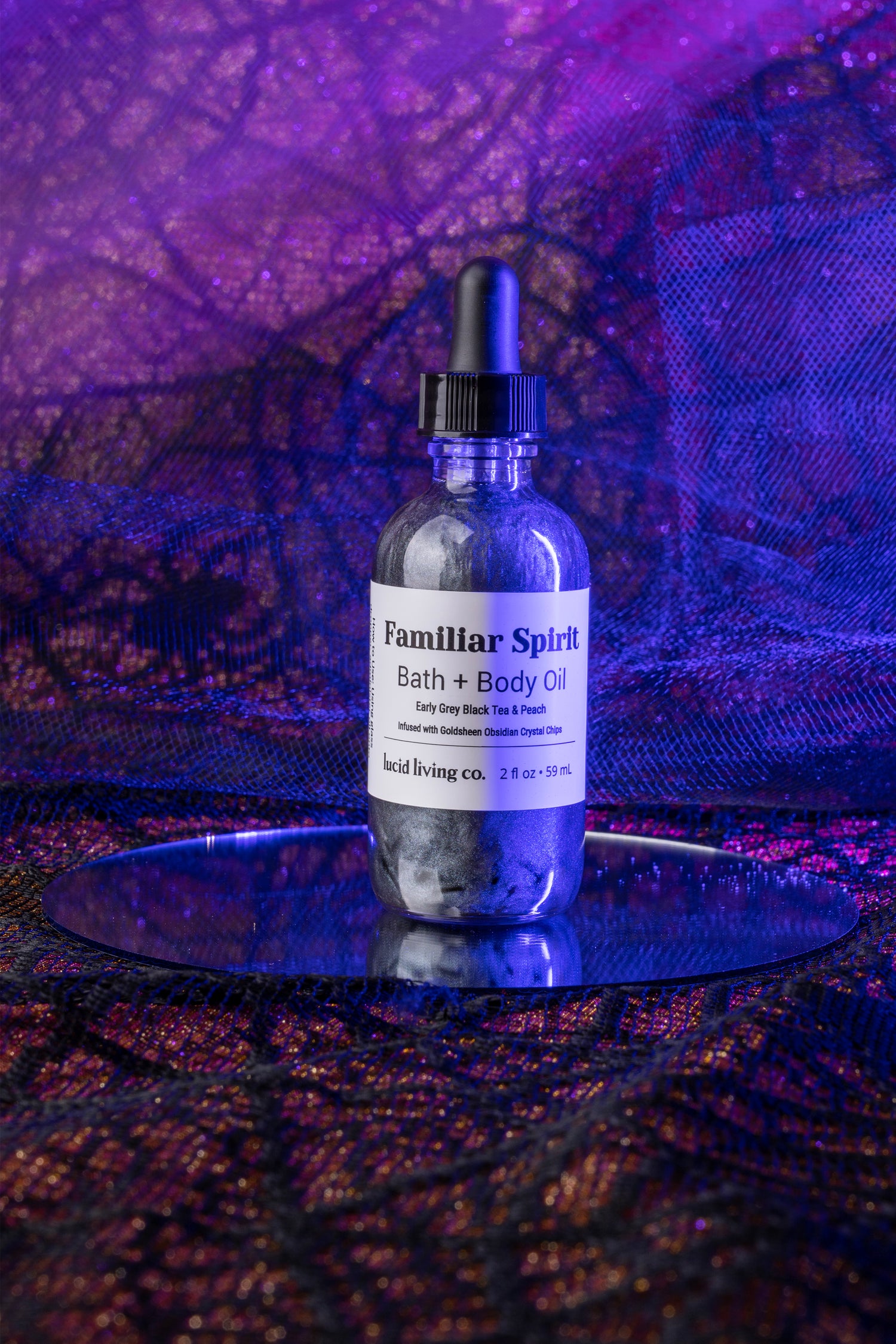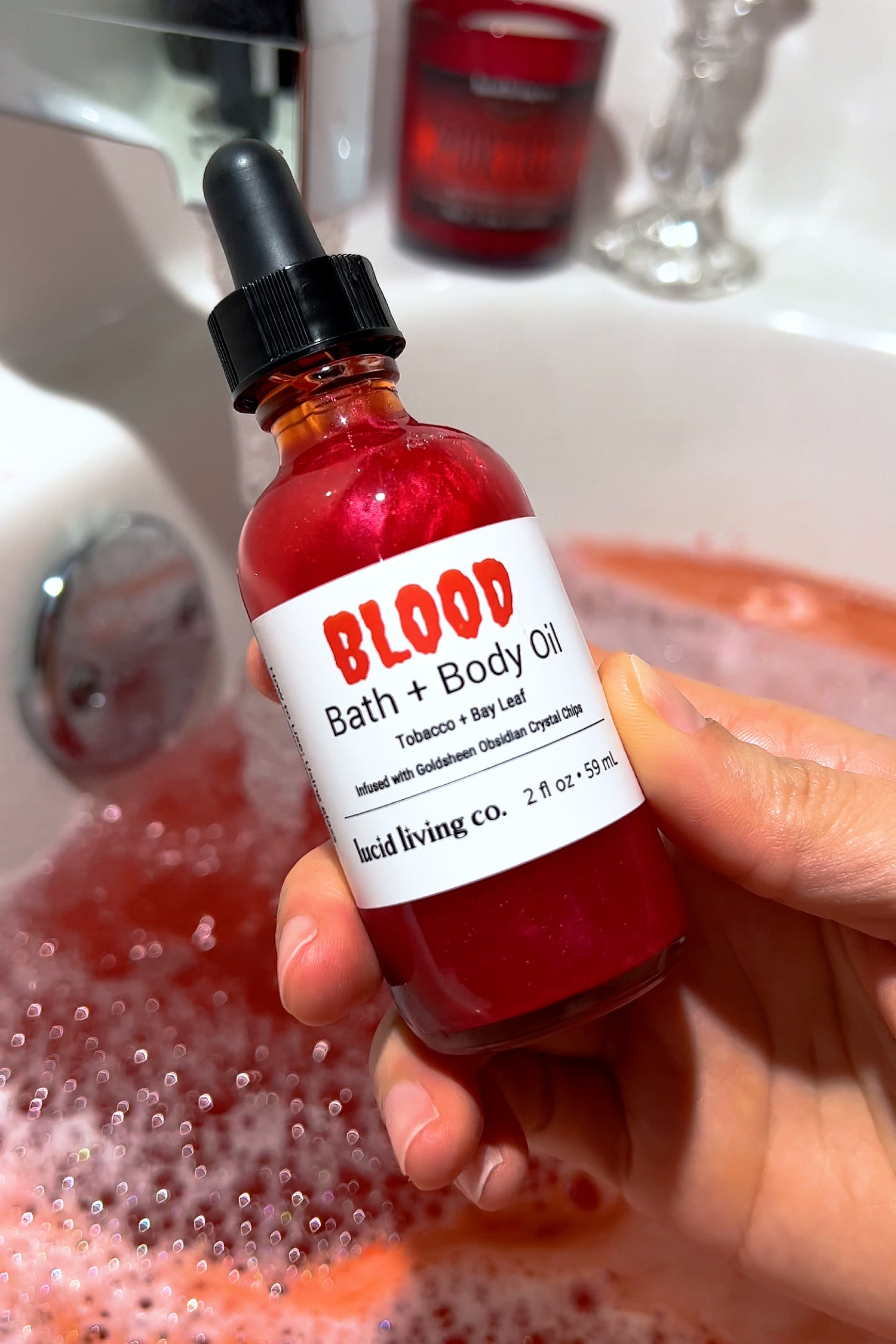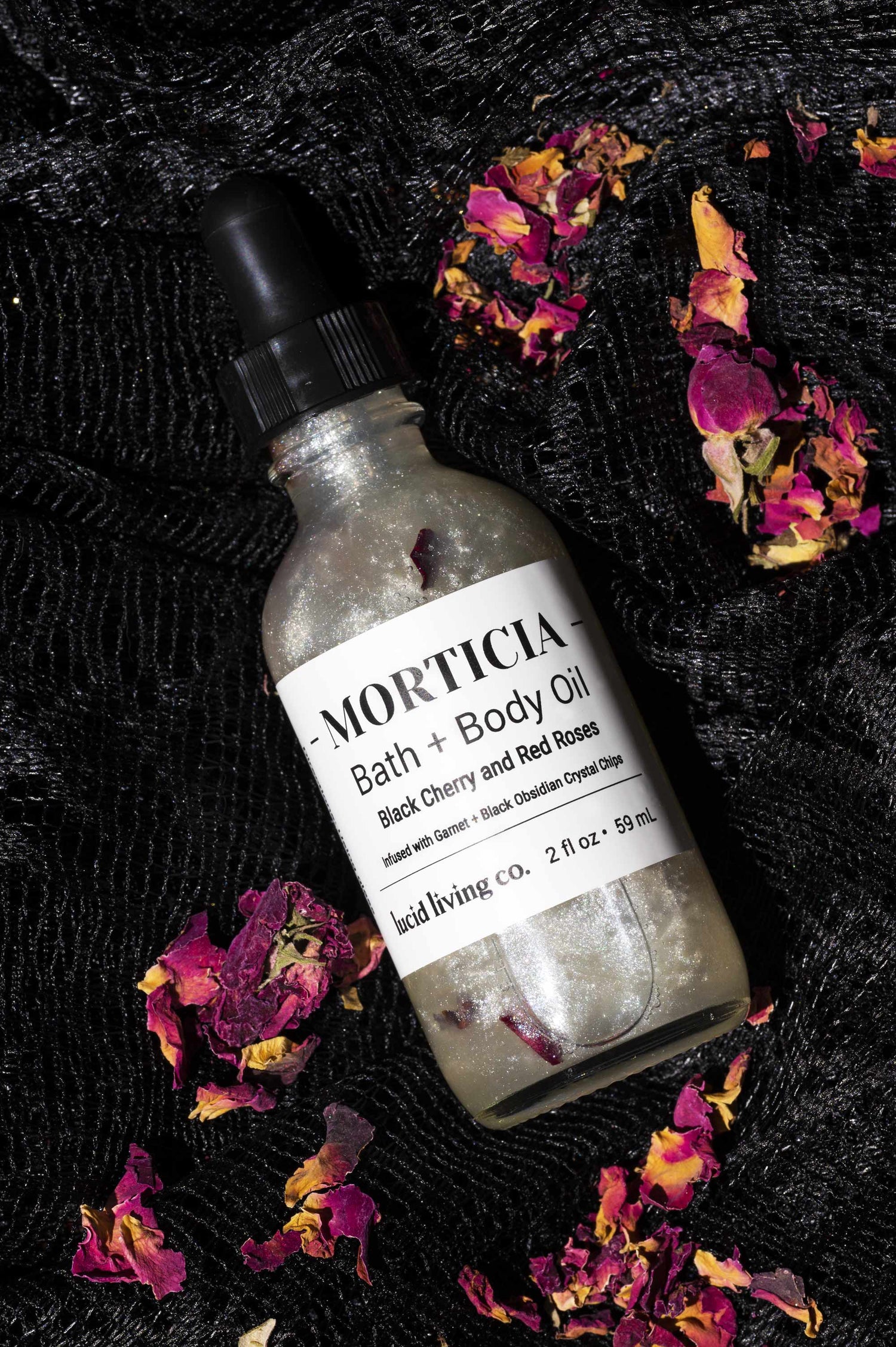 What Makes Our Body Oil Special?
We use a blend of natural hydrating oils to moisturize your skin without leaving you feeling greasy.
See More
Such An Enigmatic Scent!
Initially, I bought this for one of my best friends who loves the smell of both Palo Santo & Pinecones. But now I'm realizing that I too enjoy it & may have to make another purchase of this one real soon lol. It's really a unique, & slightly smoky scent. & to my surprise, not as strong as I thought it would be, but not too subtle either. It's a well made medium build fragrance.
For the Palo Santo lovers!
It's so soft, comforting and dreamy, the roasted pine cone pairs so perfectly with the Palo Santo! This one has made its way into my top 3 scents, I pair it daily with Witch's Woods Body Oil for that perfect Fall blend!
Crackling Thunder!⚡️
A storm is coming. The sky turns gunmetal gray. The wind picks up. Rain begins to pelt the dry earth. Lightning strikes a pine tree nearby. The fire it elicits crackles with the ongoing thunder. Pine cones on fire... lightning fire!