W.B.A. Witch Bitch Autumn Bath & Body Oil
Regular price

Sale price

$23.00
Whipped cream, caramel, ginger, cinnamon, and all the wonderful aroma of sweet pumpkin spice. Made with real Pumpkin Seed Oil to help nourish and moisturize the skin.
Infused with Goldsheen Obsidian crystal chips inside! Known for shielding you against negative and evil energy.
How to Use

Using glass dropper, administer oil onto desired area and massage into skin. Allow up to five minutes for skin to fully absorb. For external use only. Shake well. Love hard.
Ingredients

Sunflower Seed Oil, Meadowfoam Seed Oil, Squalane Oil (Olive Based), Fragrance Oil (Phthalate Free) and Mica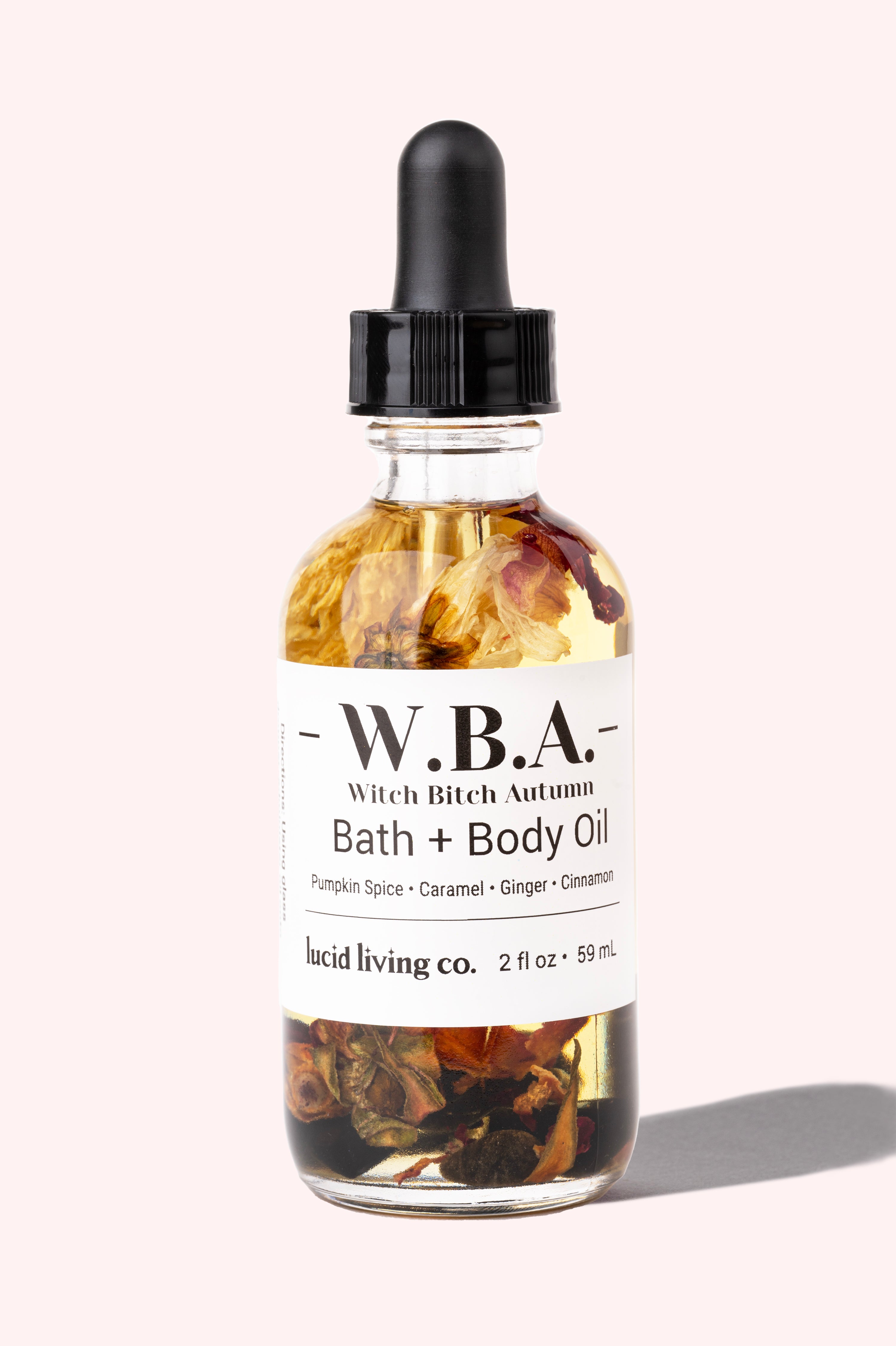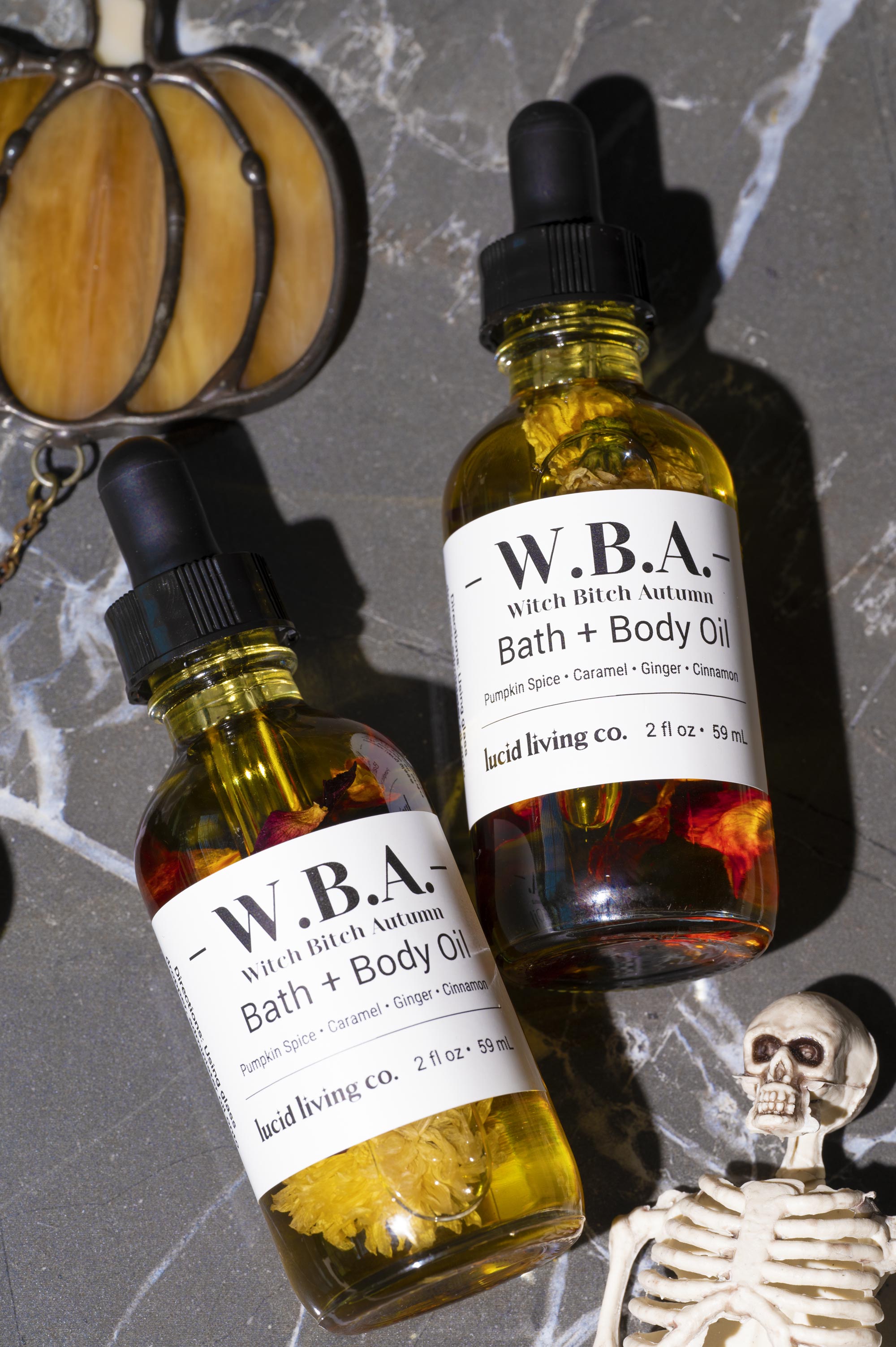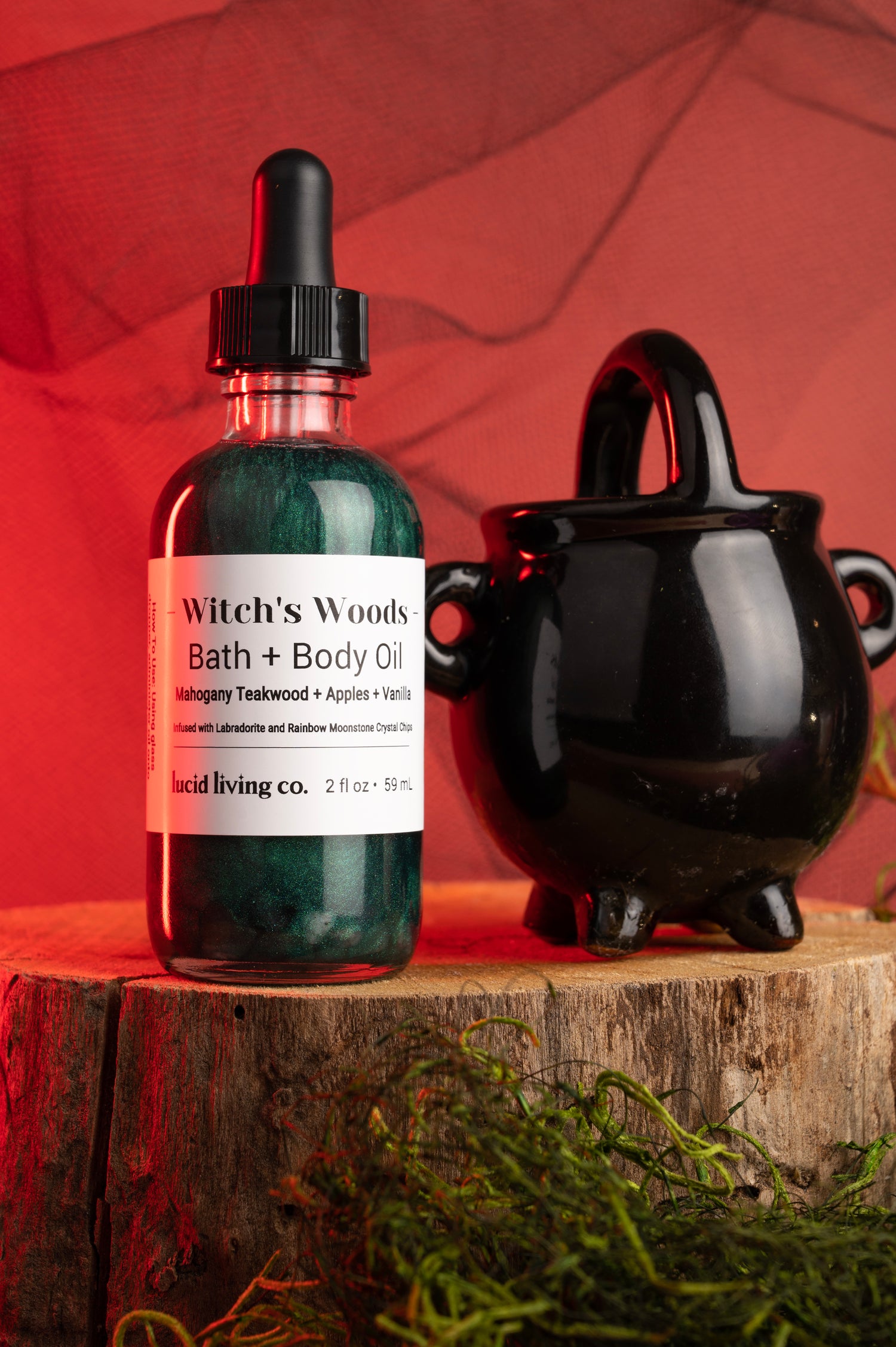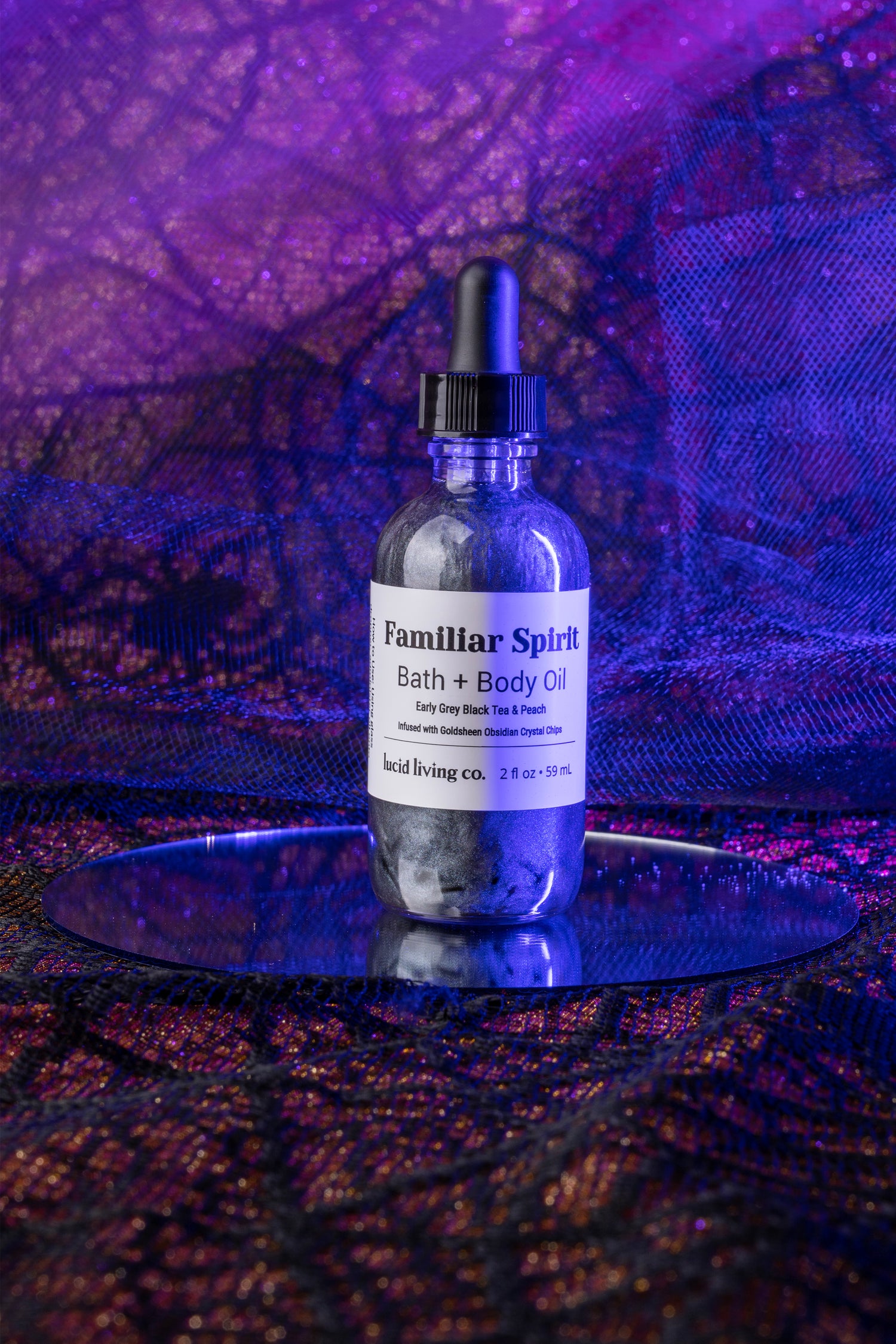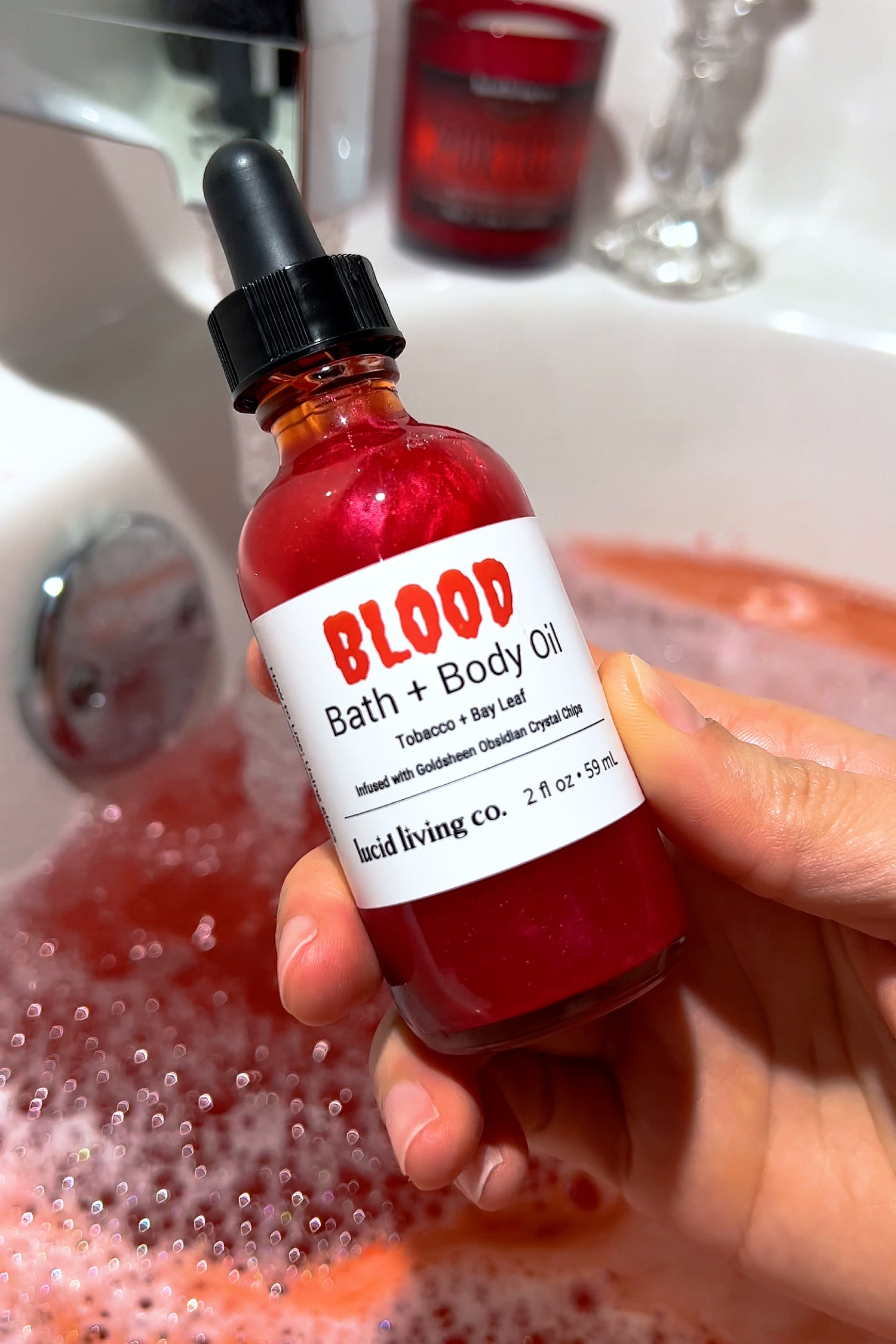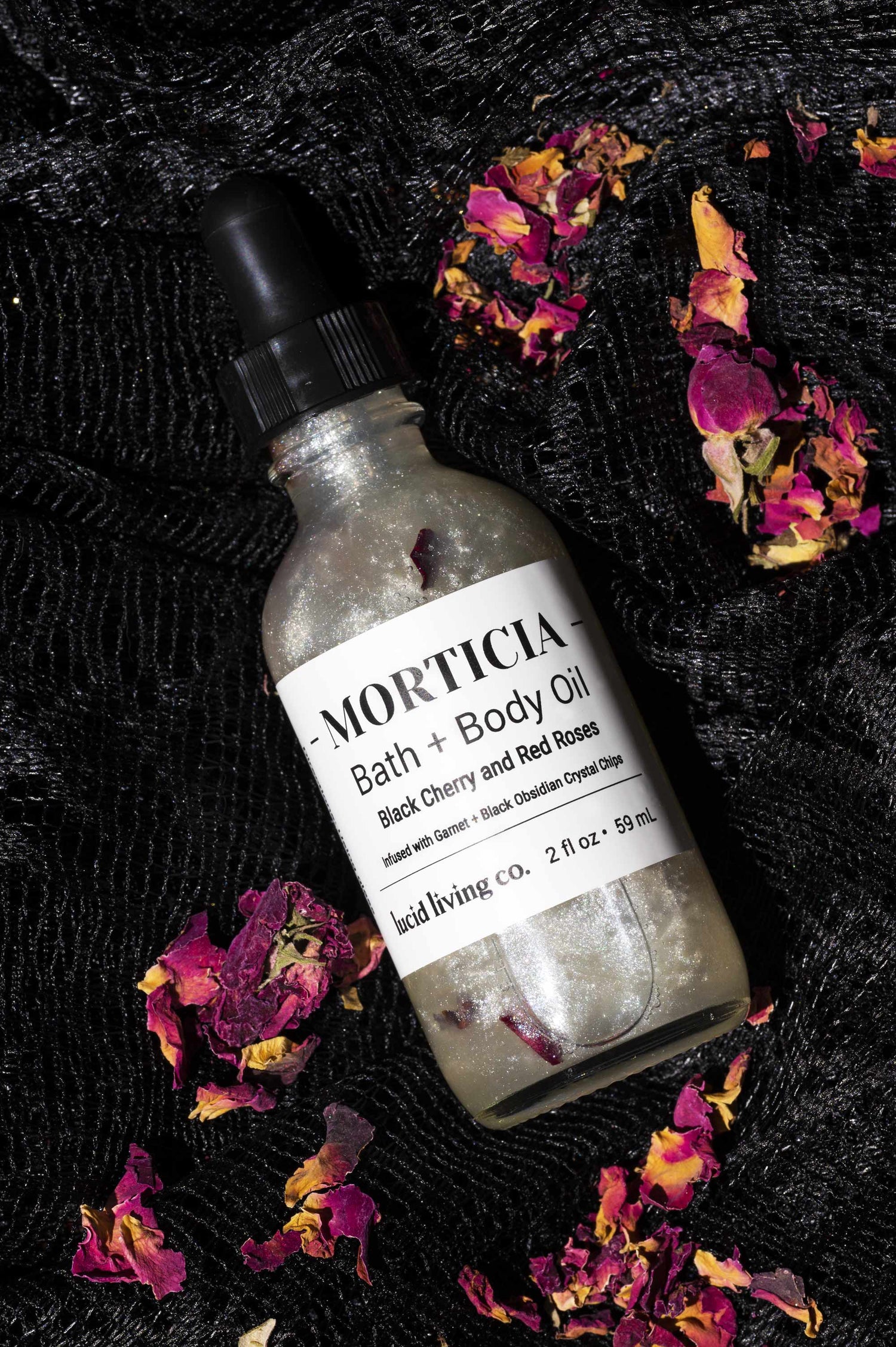 What Makes Our Body Oil Special?
We use a blend of natural hydrating oils to moisturize your skin without leaving you feeling greasy.
See More
Yum!
This oil is probably my favorite, I mix this with my witches wood oil and also my vanilla body cream I have & I love how effortlessly it blends w/the other products I own. The fact that these oils have just Meadowfoam & Jojoba seed oils in it & Squalane is very nice & minimal, especially for those of us with sensitive skin issues. Doesn't irritate my skin at all. & the smell is very delicious, reminds me of a spicy pumpkin chai latte to me lol.
Smells AMAZING!
When I put on Witch Bitch Autumn body and bath oil, I feel like I'm enveloped in my favorite season 🎃
Amazing!
This scent gives me shivers when I smell it. It smells like autumn in a bottle! I can't believe how good this is. I love how this company can make a season a smell and it be a perfect match! I close my eyes and and I imagine being in a pumpkin patch with a hot apple cider! An absolute new favorite of mine! Must have!
Smells like pancakes
Love this smells like pancakes in a bottle I am so glad they brought it back now if they could bring back my jersey devil I'd be a super happy girl!
Smells and looks beautiful
This looks like a beautiful witchy concoction in the best way possible. I have used this twice so far and I could smell the scent on my body for a good 5 min after application.