PERSEPHONE "Queen of the Underworld" Coconut Milk Bath
Regular price

Sale price

$22.00
Persephone is fragranced with the very fruit that bought the goddess her crown: spiced pomegranate—the fruit of wisdom, of journey, and of wealth. Hibiscus is added to this brew for attraction, lust and power.

Crystal Hidden Inside

How To Use

Skin Benefits

Ingredients
This bag holds a Botswana Agate crystal, it can help you to balance your emotions, thereby increasing your emotional maturity.
Pour desired amount directly under running warm/hot water. Sit back and relax while the bubbles arise. Watch the colors blend together and swish the water around to see Persephone's full effect! 
🥥 Coconut Milk Powder - Coconut contains moisturizing properties that leave the skin feeling soft and supple, which can also help reduce irritation.
🌿 Kaolin Clay -  The cleansing properties of Kaolin Clay can remove dirt and impurities from your skin pores that lead to acne breakouts. It is gentle to use and cleans your skin without making it dry and dull.
Sodium Bicarbonate, Citric Acid, Hibiscus Flowers, Coconut Milk Powder (contains zero milk protein = 100% Vegan), Kaolin Clay, Sodium Lauryl Sulfoacetate, Fragrance (Phthalate Free), Propylene Glycol, FD&C Colorants and Mica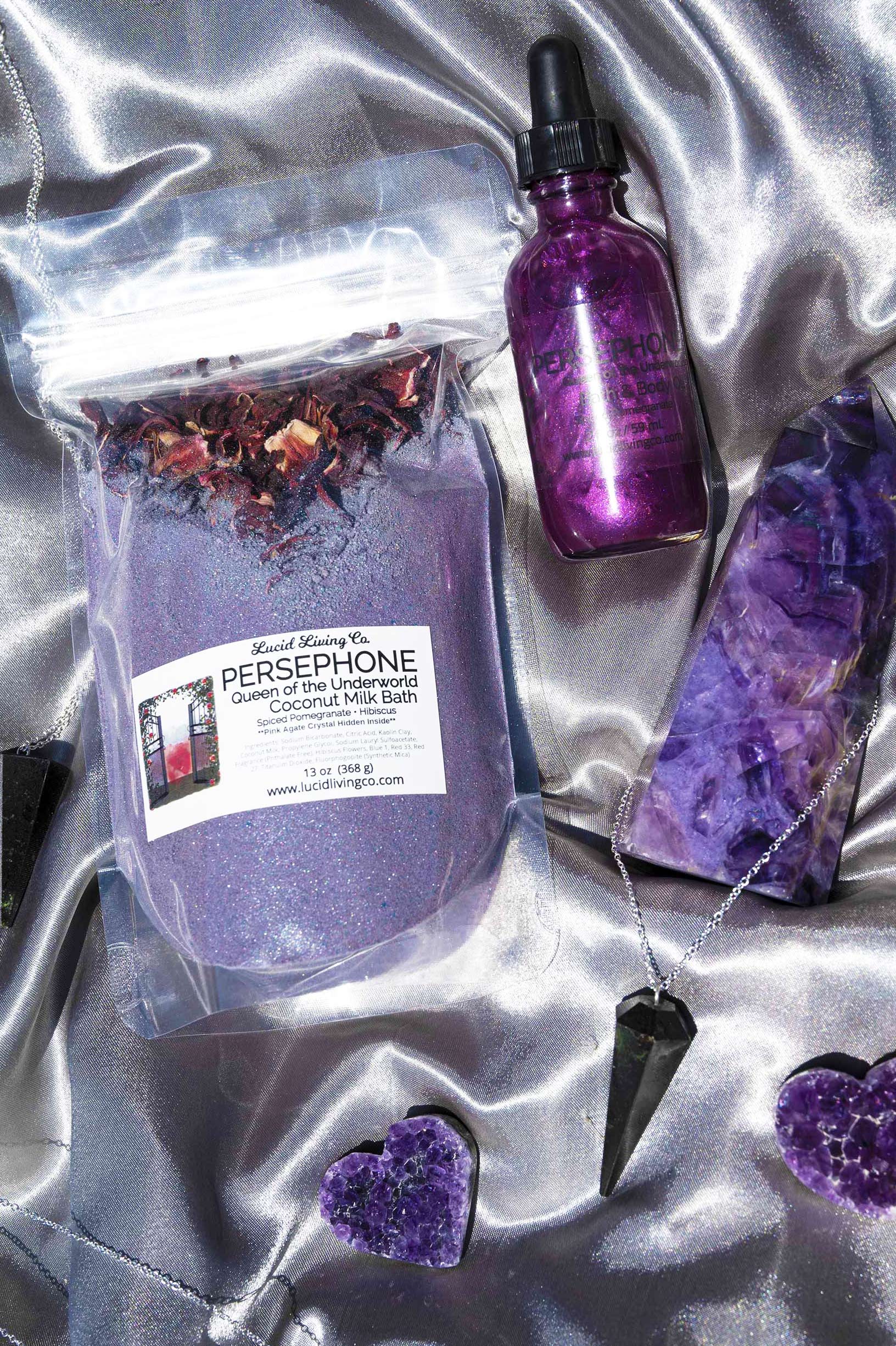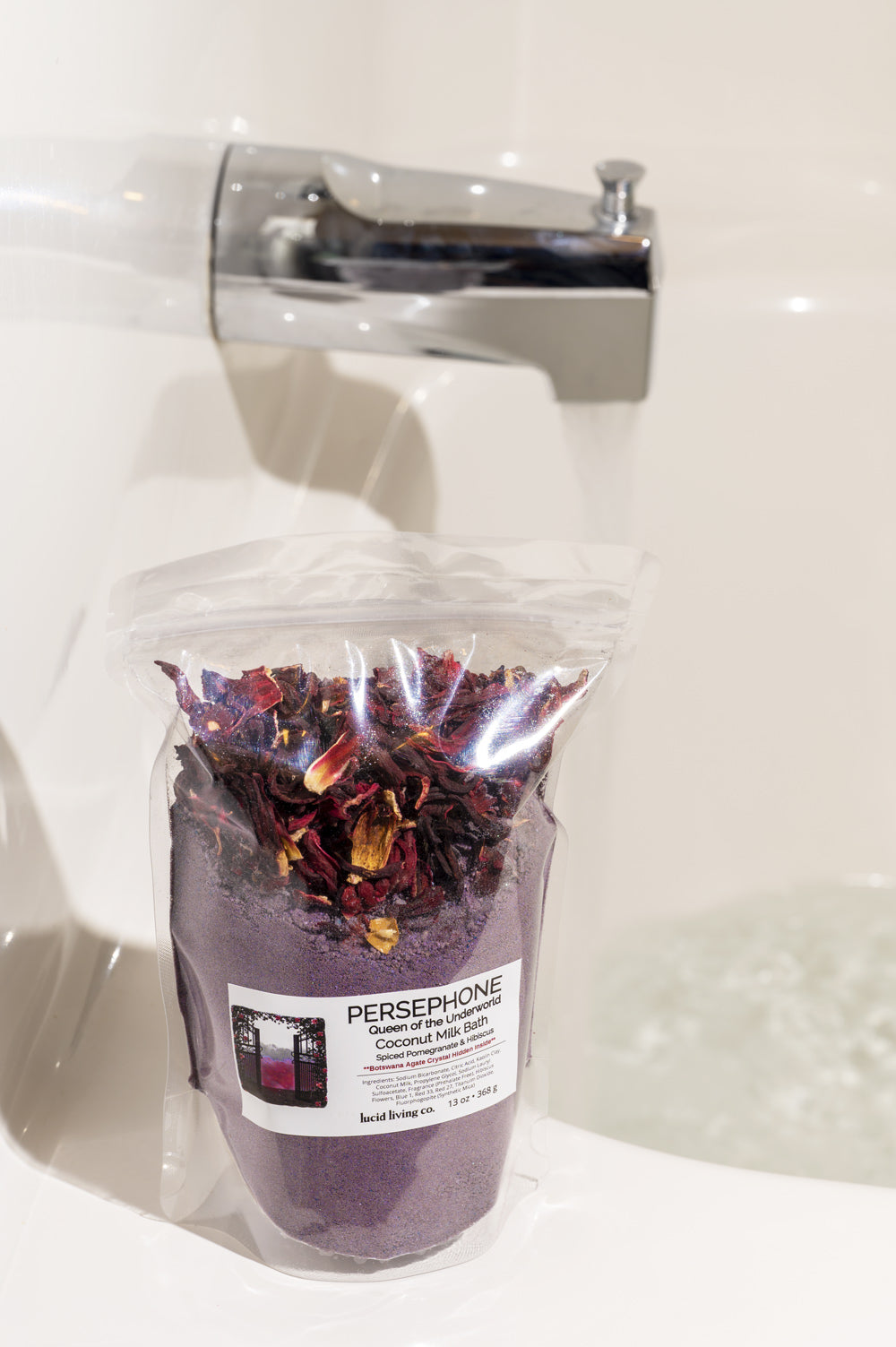 Love 😍
Smells amazing! Makes the bath water magical and worthy for any Goddess. I pair mine with the Persephone lotion and body oil after my bath so the smell can last longer! One of my favorite smells from LLC!
Amazing scent
I LOVE the coconut milk baths!! The scent of this one is absolutely amazing and makes you feel SOO pampered and moisturised!!
Amazing scent!
I didn't want to get out of my bath with this one! The scent was amazing, the color was beautiful, and the flowers had a cute appearance. It left my skin extremely soft afterwards. I definitely bought more bags.
Amazing smell and feel
Loved the smell and the way it made my skin feel. The dried flowers were a bit much for me but there is an option to order without the dried flowers, so that is amazing! I WILL be ordering again
Smells amazing!
I love the smell of the Persephone milk bath! My skin is so soft after soaking in it. The flowers are nice touch too.