Cat Nap Bath Potion
Regular price

Sale price

$23.00
Evoke the warmth of a forest cottage, your favorite cat 🐱 nestled by the fireside 🔥 and the waning afternoon sun luring you to sleep. Notes of roasted buttercream, savory honey, and cinnamon flow through the air as the magic of a wintry night draws close 🌙
How To Use

Crystal Hidden Inside

Skin Benefits

Ingredients
Pour desired amount directly under running warm/hot water. Sit back and relax while the bubbles arise. Watch the colors blend together and swish the water around to see the full effect! 
Hidden inside of this Cat Nap Bath Potion is a Pink Chalcedony crystal to promote calming and loving energy from within.
🧂 Epsom Salts - Great for relaxing sore and achy muscles, also helps with relieving headaches and migraines because of the muscles relaxation.
🥥 Coconut Milk Powder - Coconut contains moisturizing properties that leave the skin feeling soft and supple, which can also help reduce irritation.
🌿 Kaolin Clay -  The cleansing properties of Kaolin Clay can remove dirt and impurities from your skin pores that lead to acne breakouts. It is gentle to use and cleans your skin without making it dry and dull.
Sodium Bicarbonate, Citric Acid, Coconut Milk Powder (contains zero milk protein = 100% Vegan), Kaolin Clay, Epsom Salts, Sodium Lauryl Sulfoacetate, Fragrance (Phthalate Free), Propylene Glycol, and FD&C Colorants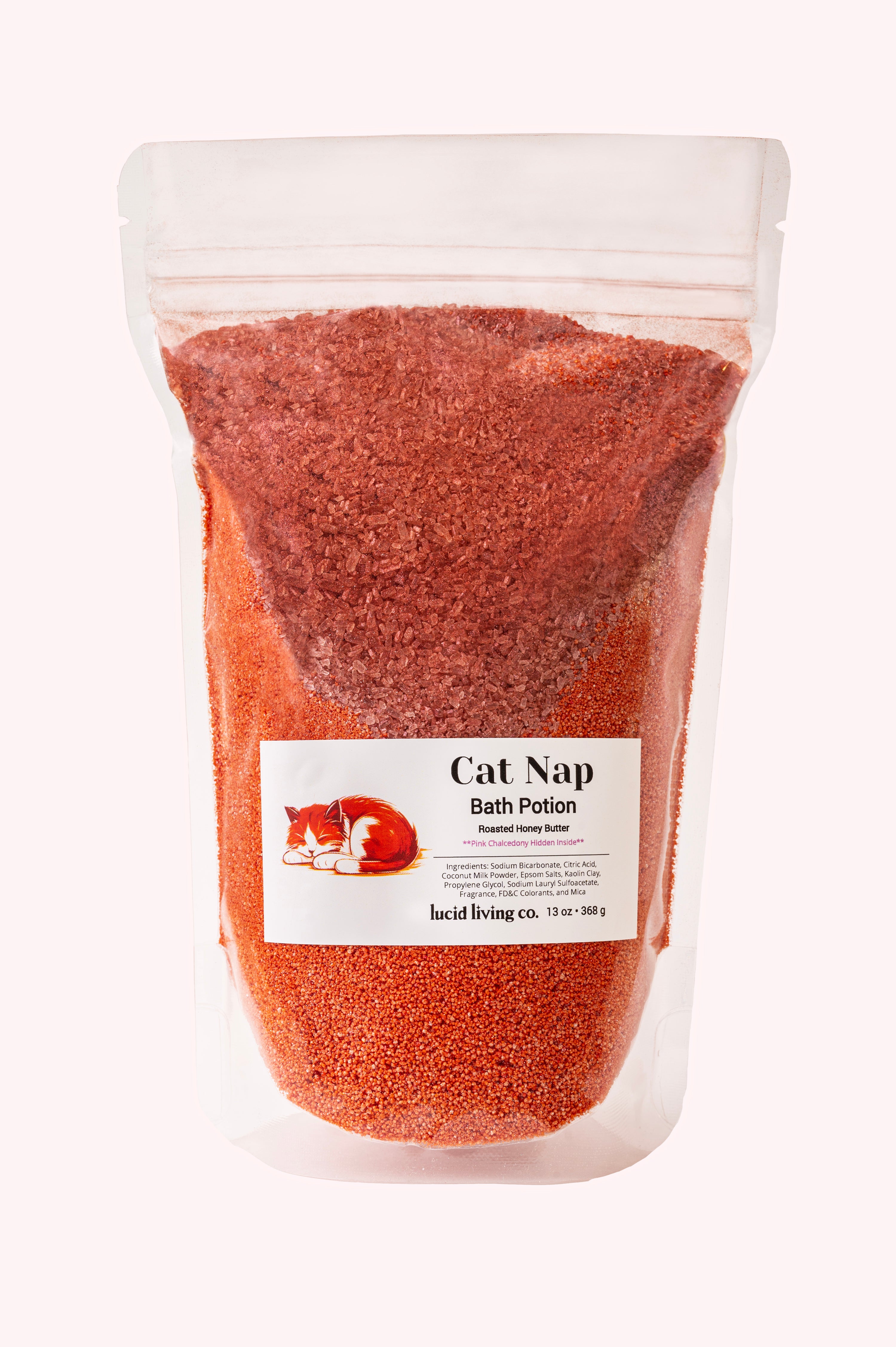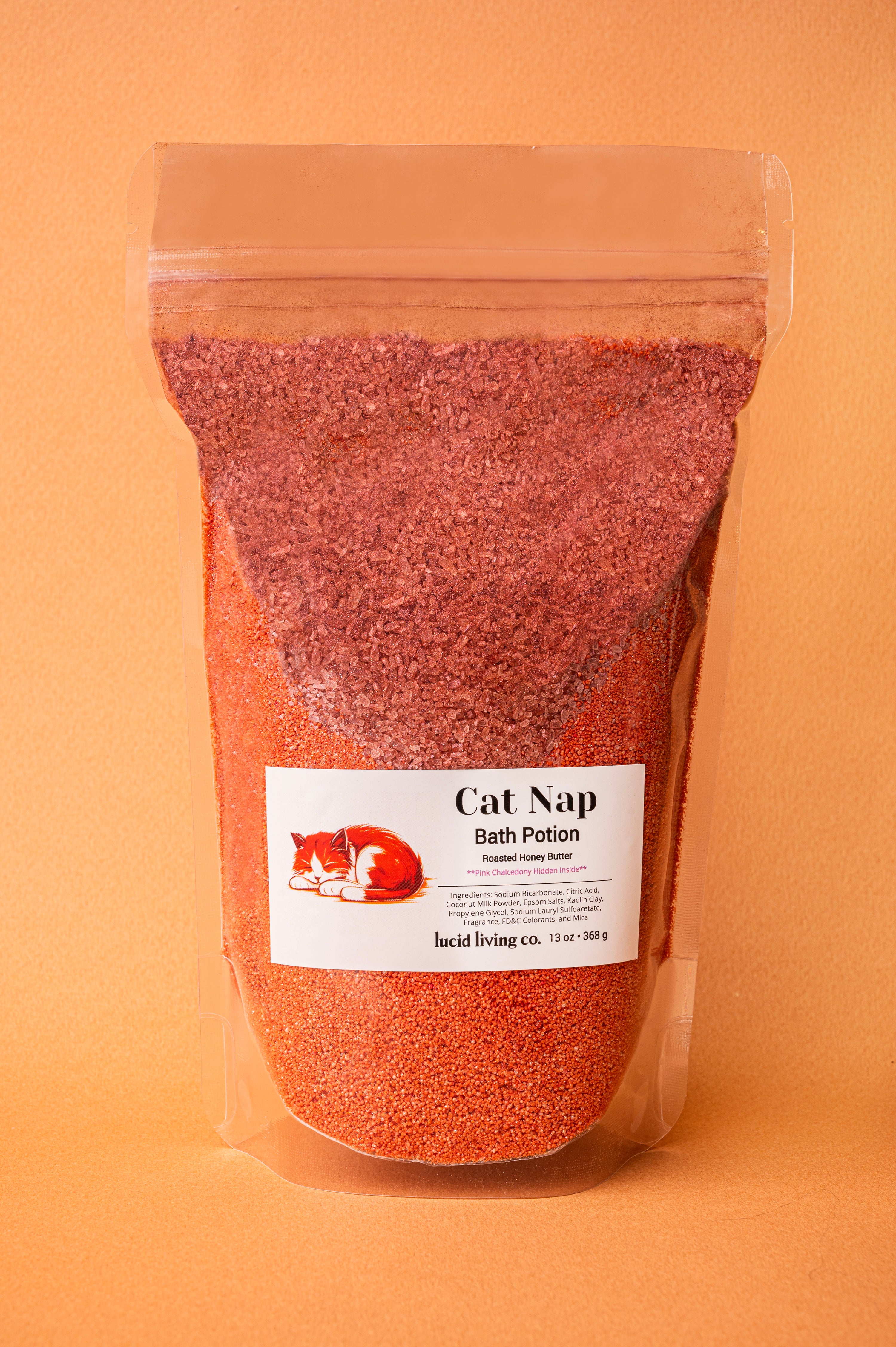 Love this scent!!
Get the bundle and use the bath & body oil with this, you will be in heaven!
WOW!
I don't normally leave reviews, I am blown away by this shop! The scents are absolutely amazing and so perfectly strong and the fact that they each contained a crystal is amazing ❤️ There was a small delay in the shipping and to make up for it, they included an amazing rose quartz piece in my order as a free gift. I am in love.