Celestial Snow Bath & Body Oil
Regular price

Sale price

$23.00
A winter medley of scents including cranberries, juniper trees, and peppermint will transfix your senses for skin that's herbal, earthy, and a little sweet.
Infused with Amethyst crystal chips to help calm and soothe your mind and help ease your worries away.
How to Use

Using glass dropper, administer oil onto desired area and massage into skin. Allow up to five minutes for skin to fully absorb. For external use only. Shake well. Love hard.
Ingredients

Sunflower Seed Oil, Meadowfoam Seed Oil, Squalane Oil (Olive Based), Fragrance Oil (Phthalate Free) and Mica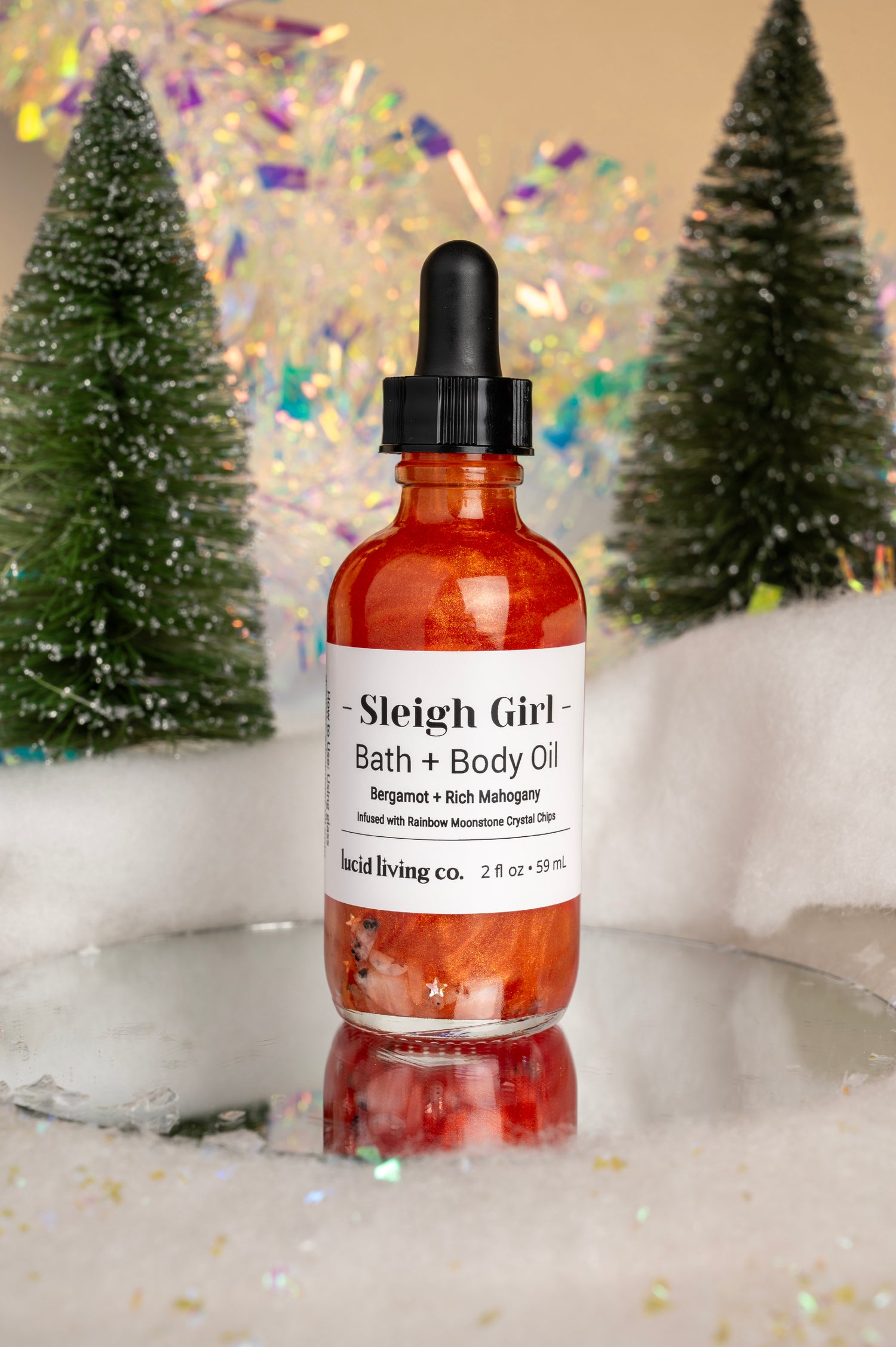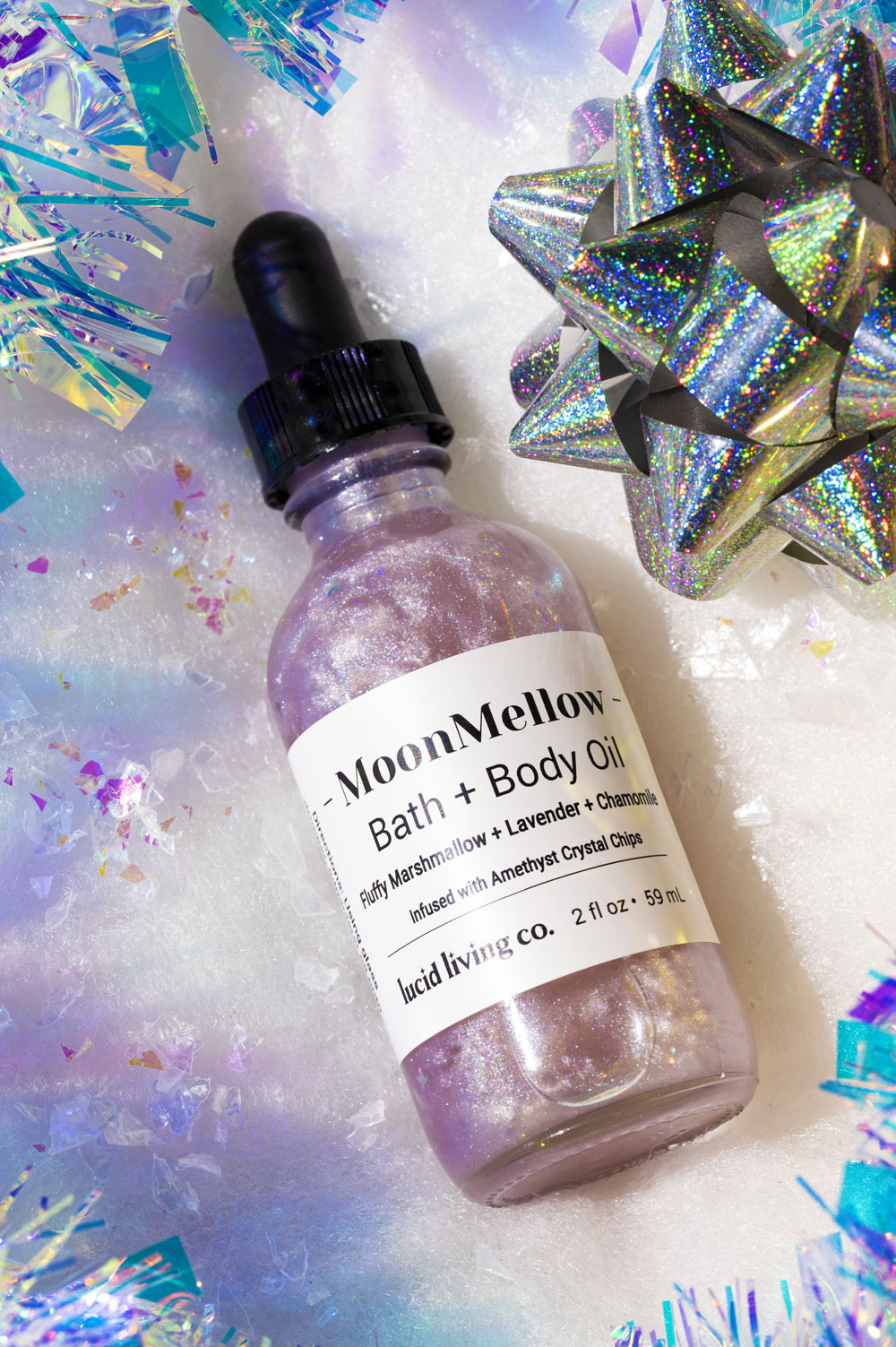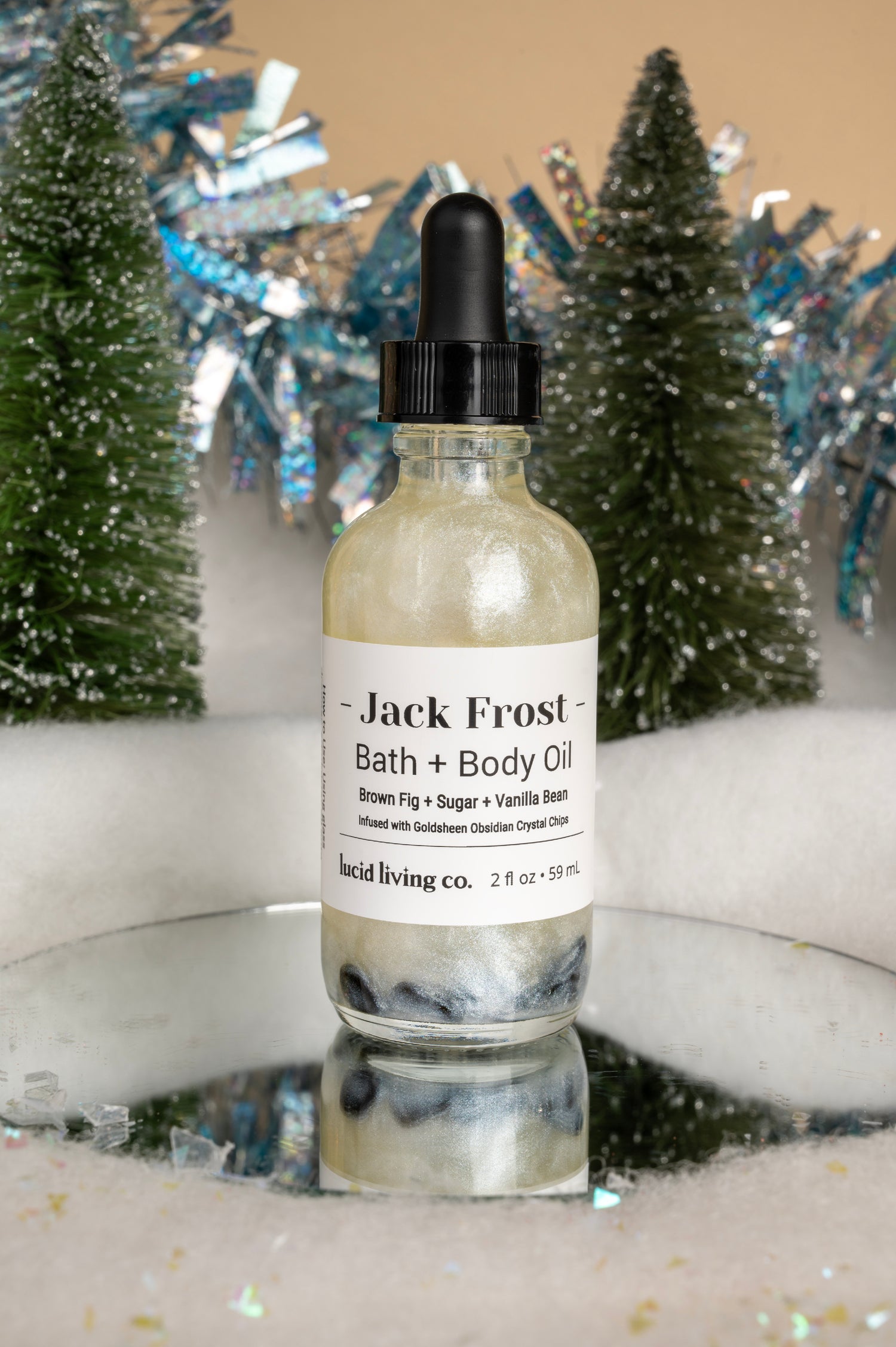 What Makes Our Body Oil Special?
We use a blend of natural hydrating oils to moisturize your skin without leaving you feeling greasy.
See More
A MUST buy!
I'm a newer customer and have never tried oils like these until my first order. I am obsessed!! I've ordered four times so far!
I wanted to like it but my husband has claimed it as his own
I said what I said. he's very territorial about this scent and this line: he sleeps next to the celestial snow bath bomb, we have the celestial snow salt soak: it's his favorite one EVER. but as i was saying; as soon as i opened it up and was smelling, he grabbed bottle, smelled, and then half comically ran away as to say "ahaha beeyotch. this is now mine" (which is more or less verbatim). so I'm down an oil (that I'm "allowed" to borrow for SPECIAL purposes. lmfao this son here) but he's so happy and he really likes it for himself, he says it doesn't make his hands/arms greasy or oily: it absorbs into the skin well. and the smell; god. it really is to die for. my husband would fight someone for this; while it's one that is solid, but others have my heart (111, barbie, stardust, & pure desire) more at the moment. to each their own; but trust me this one will be very well loved.
Snowy Woods
I've been using the Celestial Snow Body Oil for the past few months, and I'm in love with it. The scent is just like a winter forest: it has notes of juniper berry, pine, and cedarwood—and it's so comforting! It's perfect for cold winter nights when you want to feel cozy and warm inside.
The body oil also does a great job moisturizing your skin. I've noticed that my skin feels soft and smooth after using it, and I don't have to apply lotion right afterward like before. If you want THE softest skin ever overnight though for a special occasion, grab a pair of light pants and combine their lotion with oil. (I combine Manifest Lotion with the Celestial Snow and my goodness, it is PERFECTION.. thank me later 💅)
In short: this product smells amazing and makes your skin feel amazing too!
For the Virgos ♍️
I found lucid through a zodiac video that said this body oil was for virgos and let me tell you.. it's SPOT ON. It smells just like a winter forest and helps calm my overthinking brain lol i love it.