Freya Artisan Soap
Regular price

Sale price

$13.00
Scent

Freya's essence is contained within this brew: a strong mix of

 

raw vegan honeycomb, mixed with warm water a popular love potion,

 

sensual rose, and

 

sweet dried fruit
.
Crystal

Why It's Special

Ingredients
Topped with a Carnelian crystal to give you fiery energy, confidence, motivation and the individuality needed to succeed. 🔥
Naturally colored with Pink Clay and Yellow Clay to help combat oily prone skin, leaving your skin so silky soft and smooth! 💞 It can also be used as a face soap 🧼 
Saponified Oils of: (Olive, Coconut, Shea, Mango, Sweet Almond and Castor Seed), Distilled Water, Yellow Clay, Rose Clay, Fragrance Oil (Phthalate Free), Mica/Oxides and Sodium Lactate
All of our soaps are made with ZERO palm oil, and are 100% Vegan! 🌿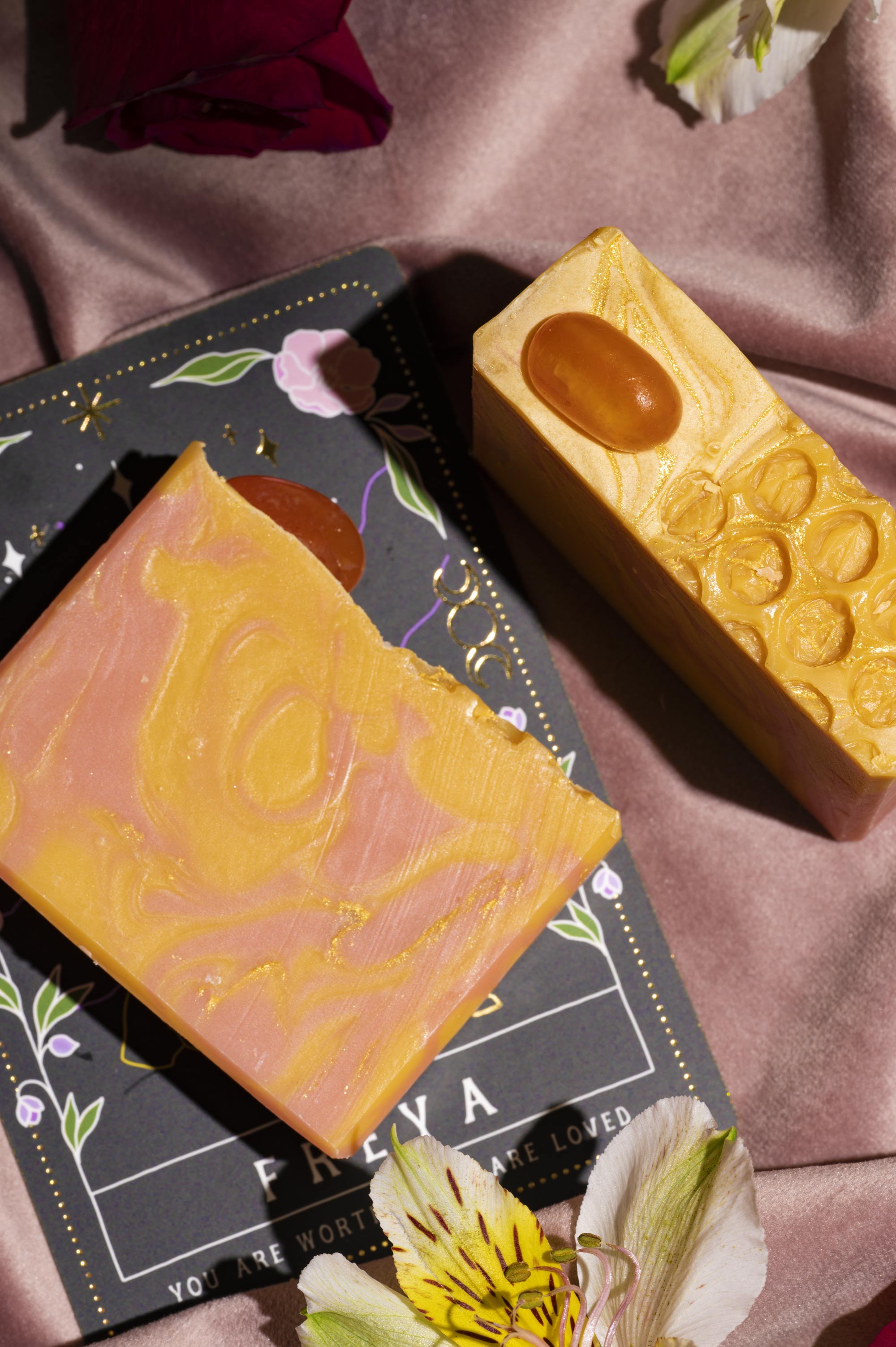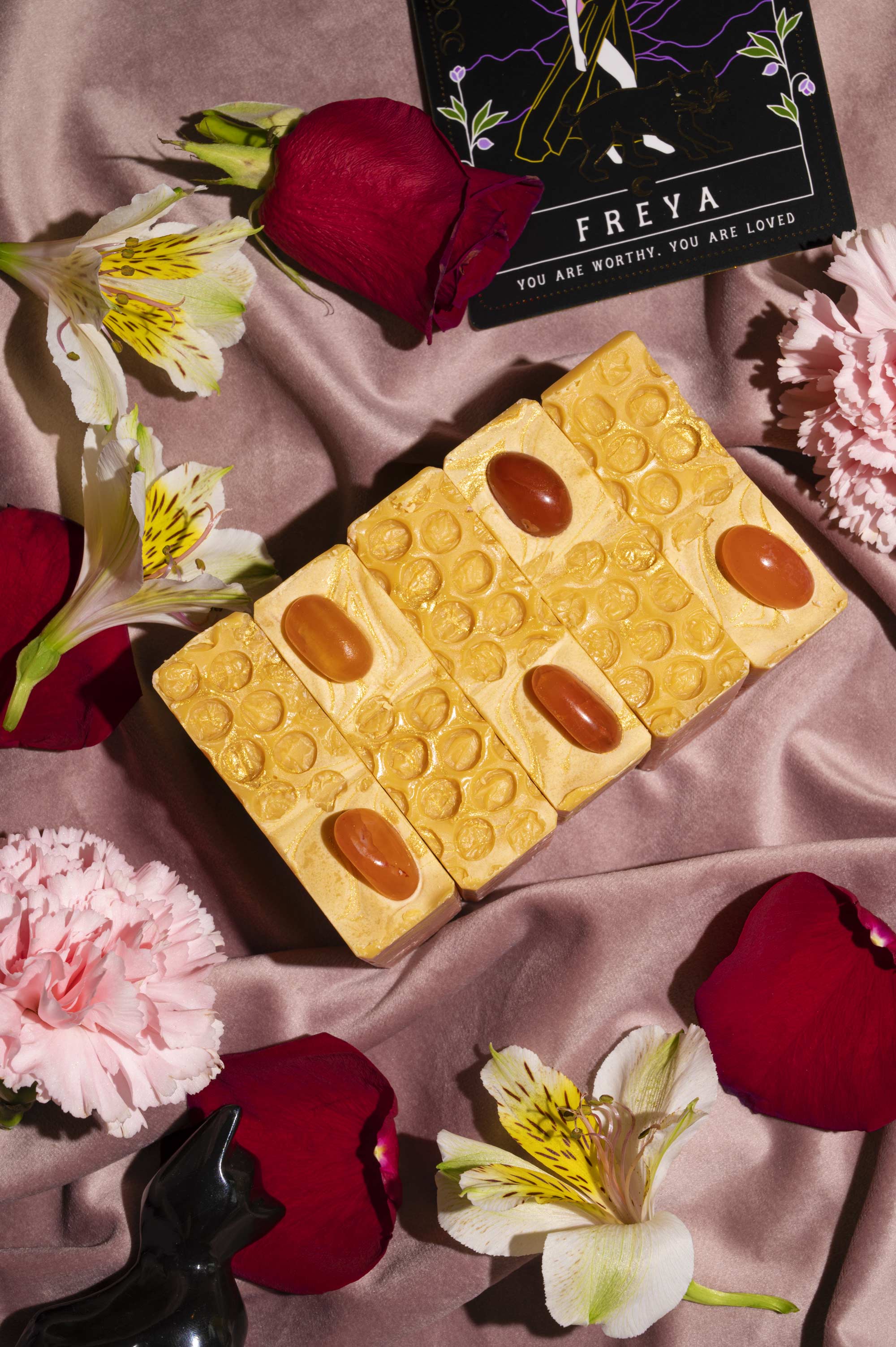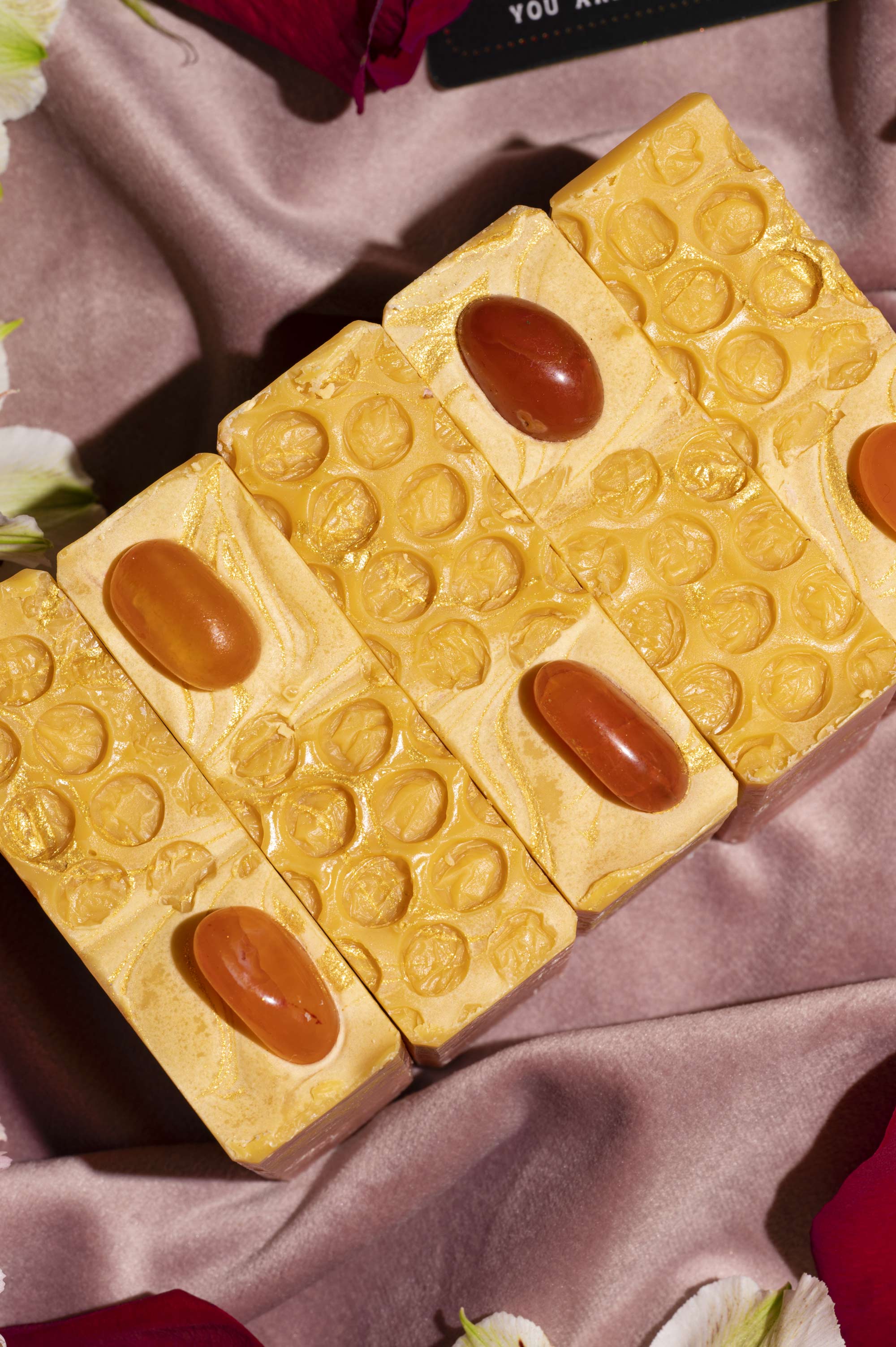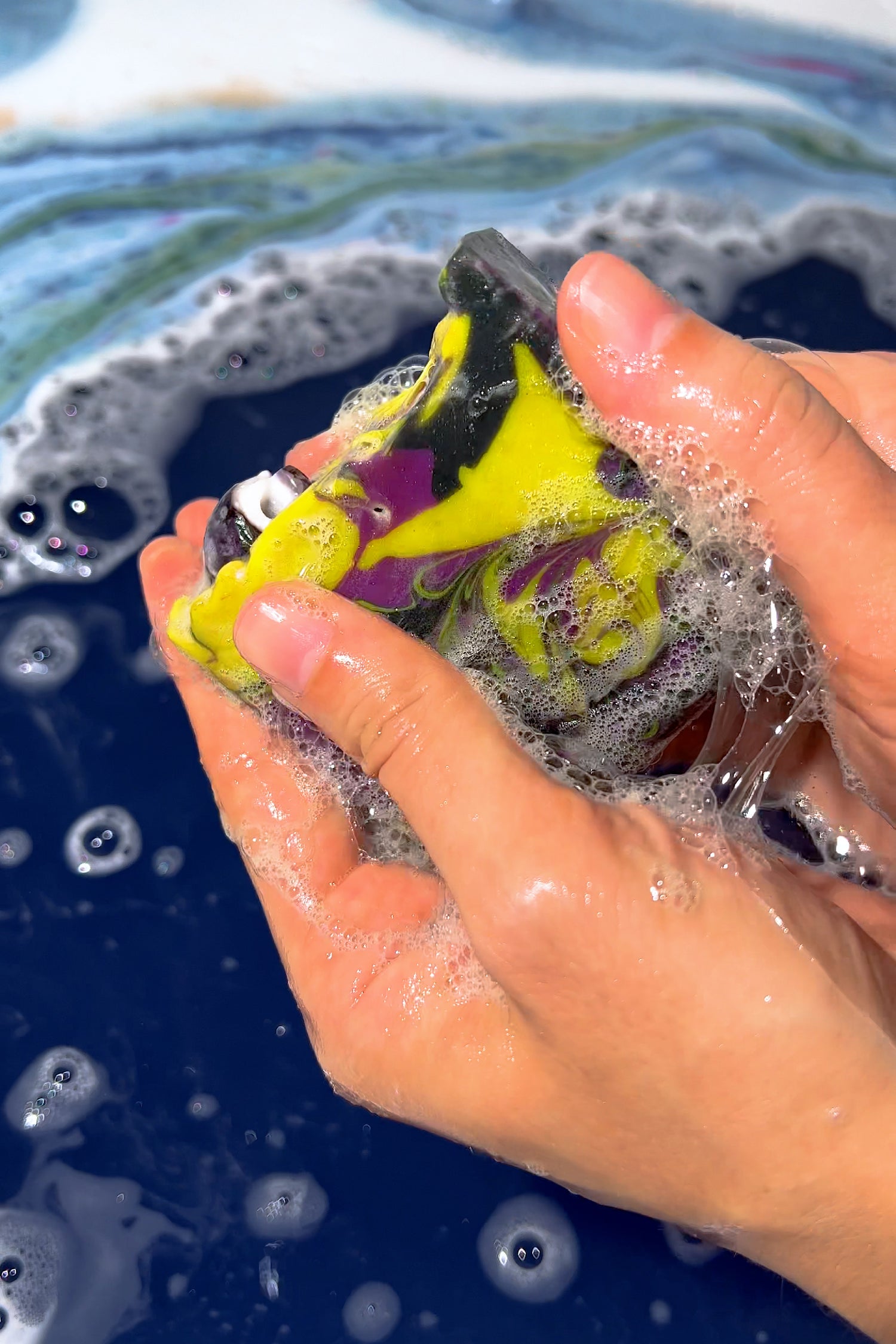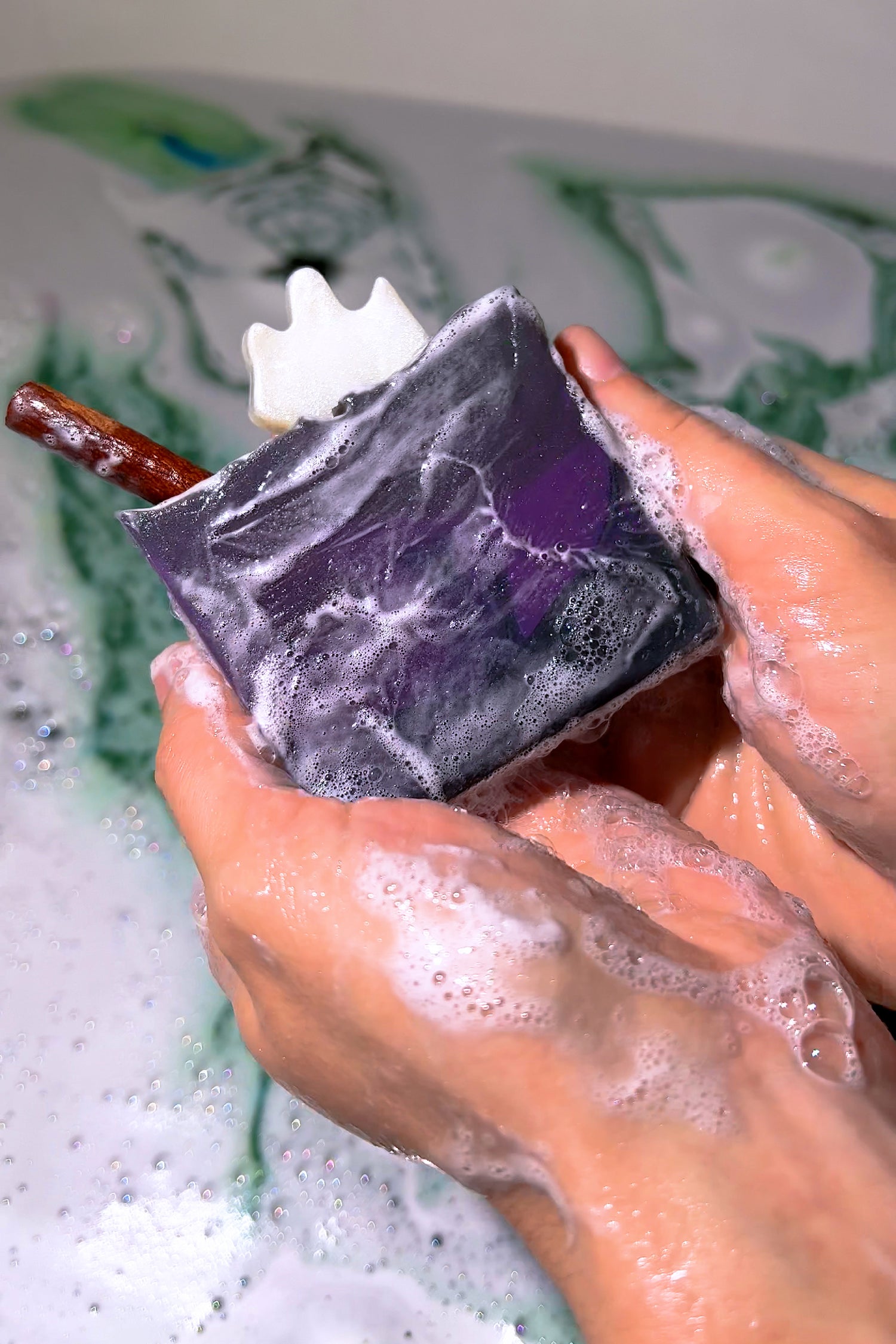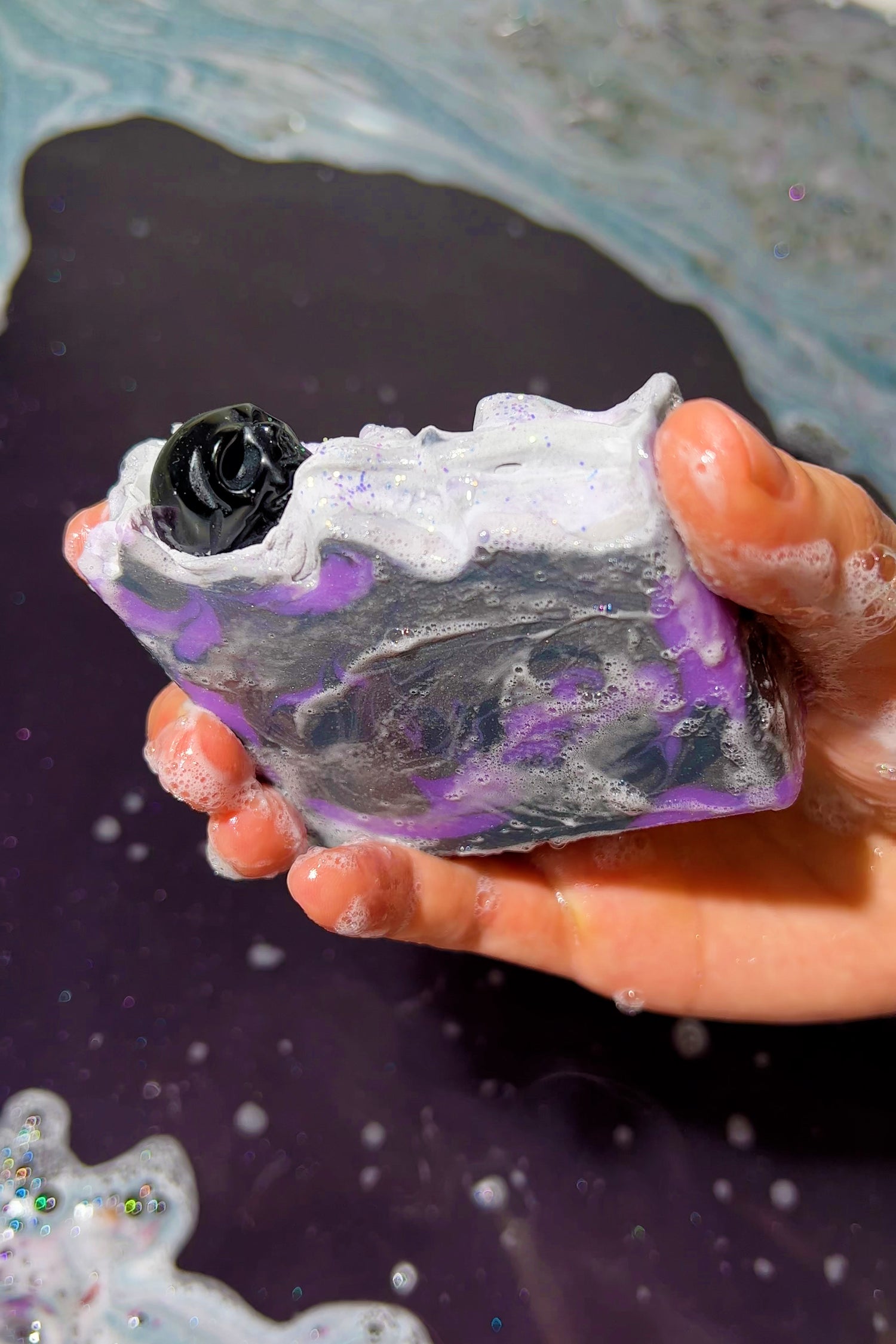 What is Cold Process Soap?
Keep your skin clean and hydrated with our gentle and nourishing recipe. Our soap is made the old-fashioned way, using a custom blend of natural oils. We then cut the soap into bars and set it to dry for at least 4 weeks.
See More
Smells so pretty!
Love how this soap makes my skin feel and how pretty it smells. Can't wait to try more soaps!!!
Love it!
The scent is so feminine and sultry! I love using this soap
Creamy lather and smells beautiful!
I love using this soap when I shave in the shower, it makes my skin irresistibly soft and smooth. Can't wait for more soaps to come back in stock, I'd love to try more!!
YUMMMM
I LOVE how smooth this soap makes my skin feel. I almost don't need to use lotion after I bathe with it. Plus it of course smells amazing!
Beautiful Soap
The look and feel of this soap is so beautiful! I also love the carnelian crystal on top 💗