Honey & Oats Artisan Soap
Regular price

Sale price

$11.00
Nourish that dry skin and bathe in a sea of milk, oats, and honey! Hydrating colloidal oatmeal and organic oatmilk gather as one to give a luxuriously creamy lather. Topped with exfoliating heather flowers that'll moisturize and pamper your skin.
Luscious honey and creamy oat milk shine for a rich, delicate scent that's natural and soothing.
Why It's Special

Ingredients
Luxurious and creamy lather comes from real oat milk and colloidal oatmeal powder to help dry skin. Perfect for those with sensitive skin. 🌿
Saponified Oils of: (Olive, Coconut, Shea, Mango, Sweet Almond, Castor Seed, Distilled Water, Organic Oat Milk, Colloidal Oatmeal, Fragrance (Phthalate Free), Heather Flowers, Oats and Sodium Lactate
All of our soaps are made with ZERO palm oil, and are 100% Vegan! 🌿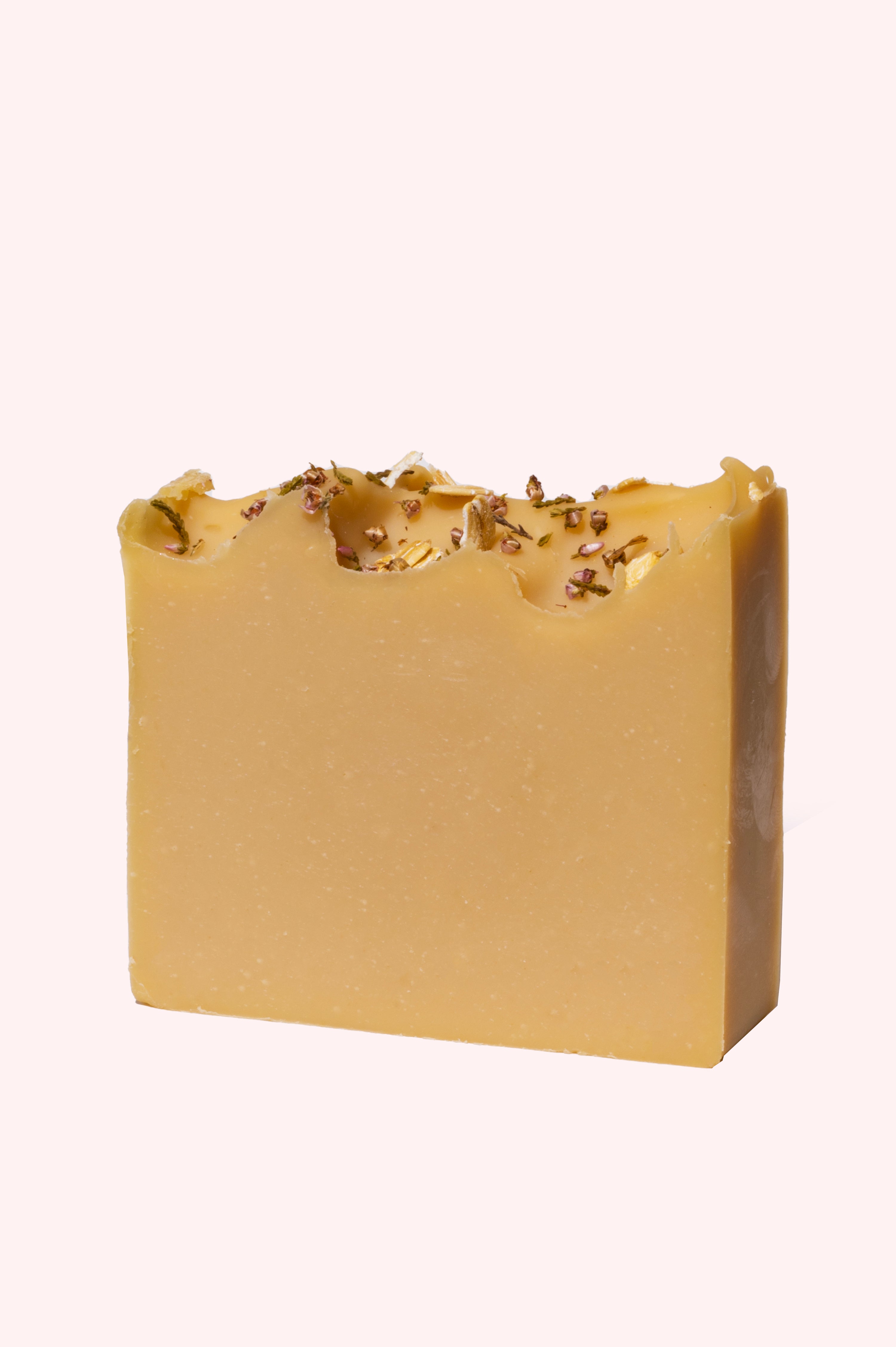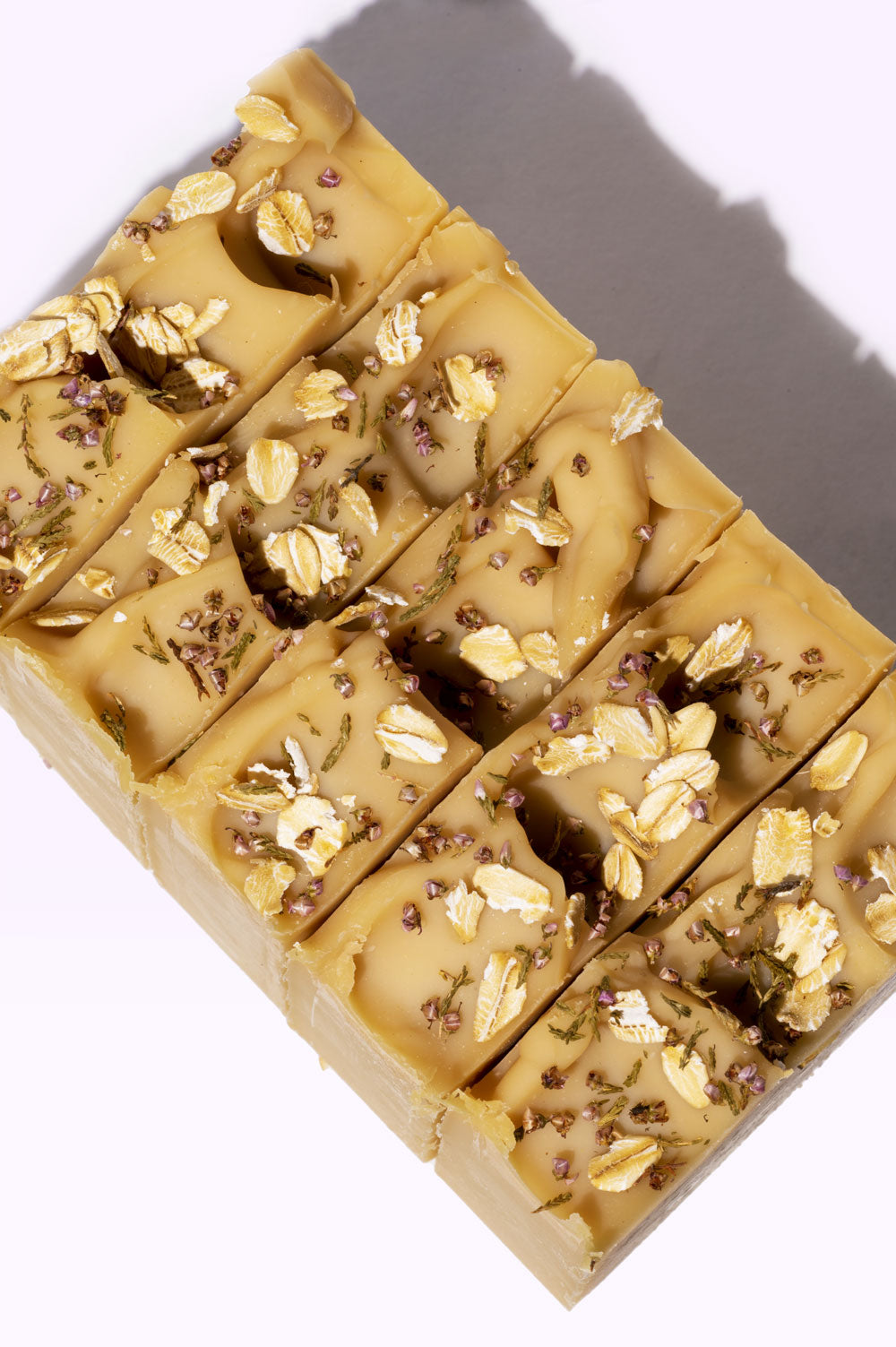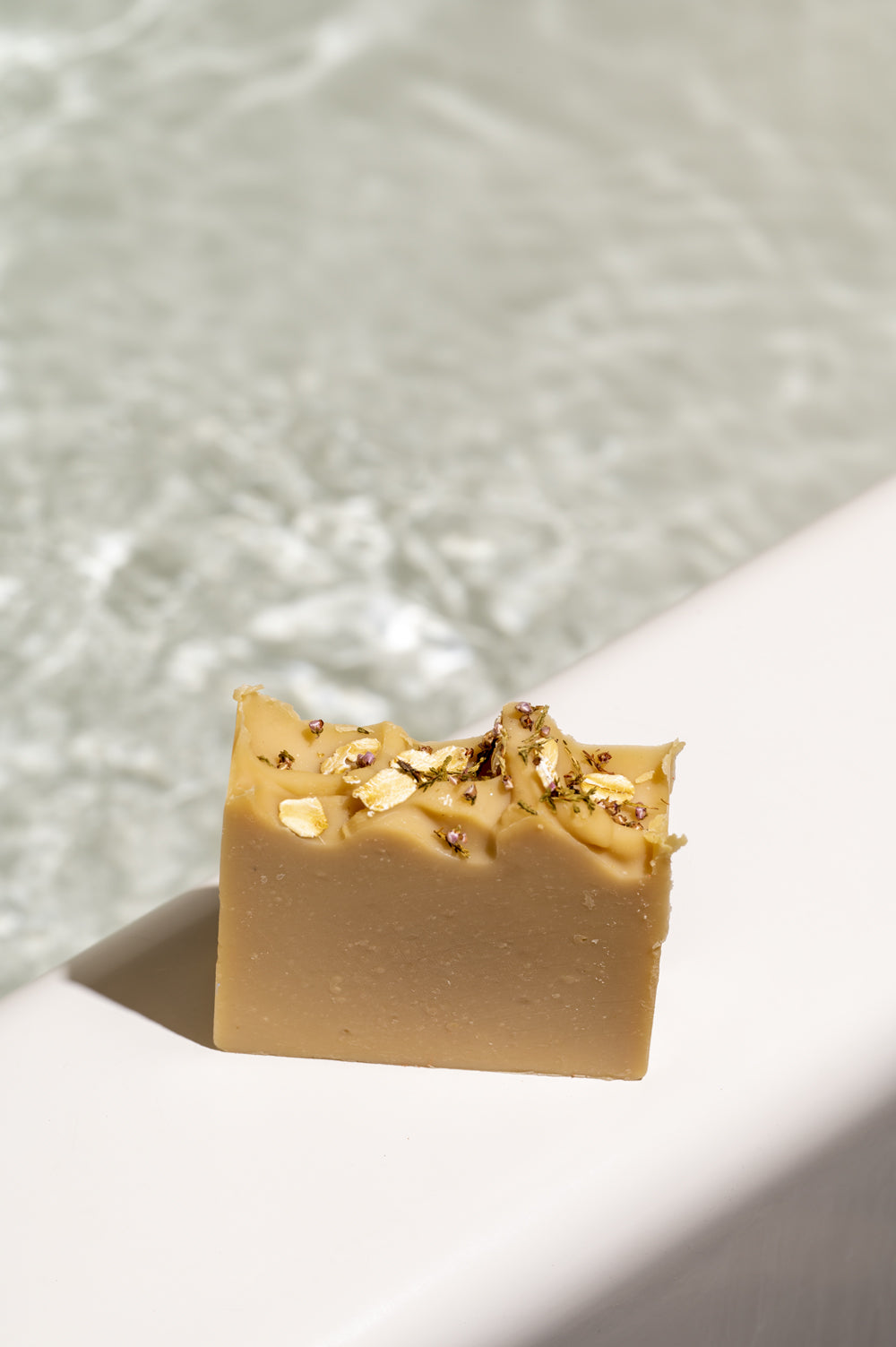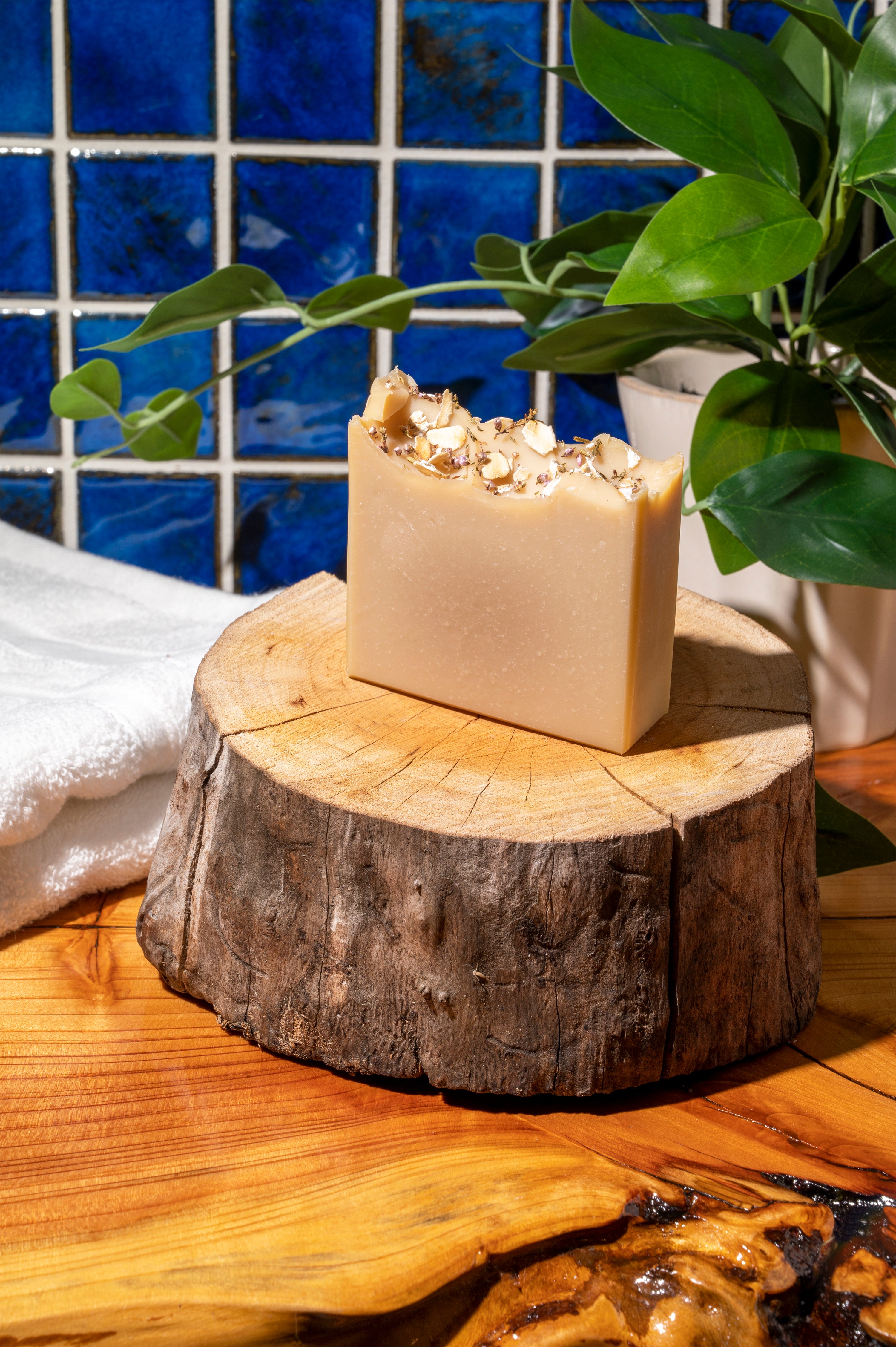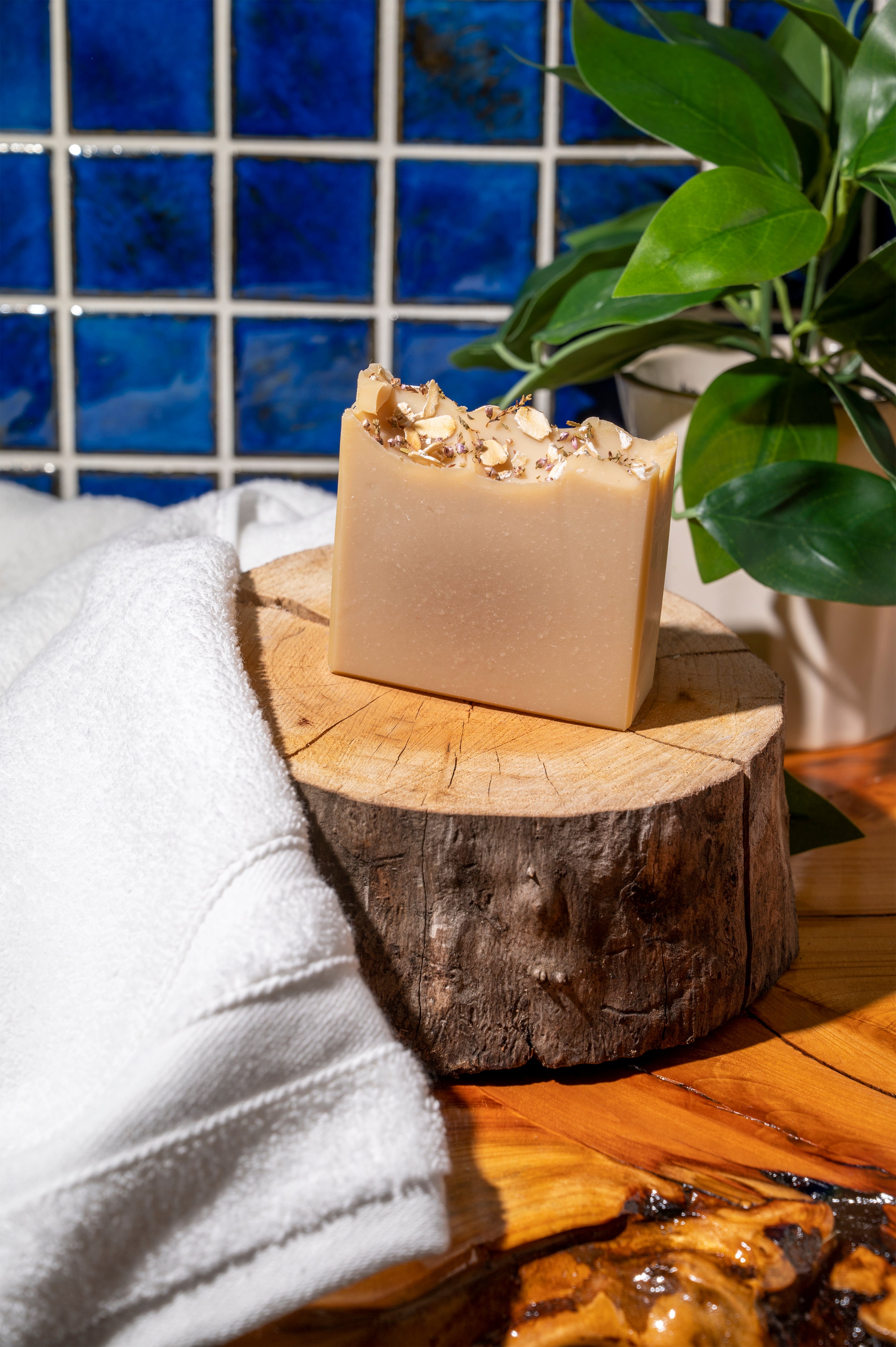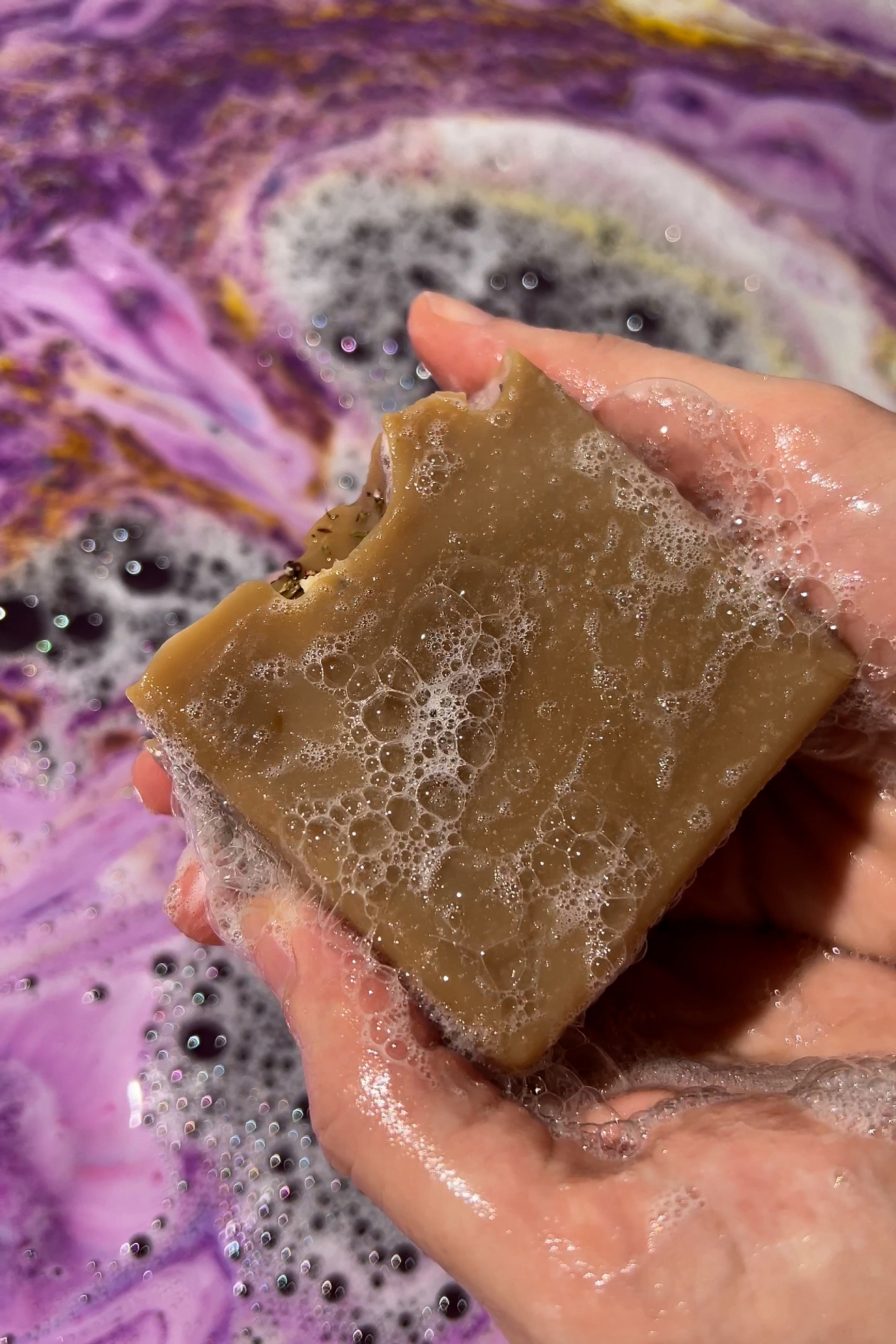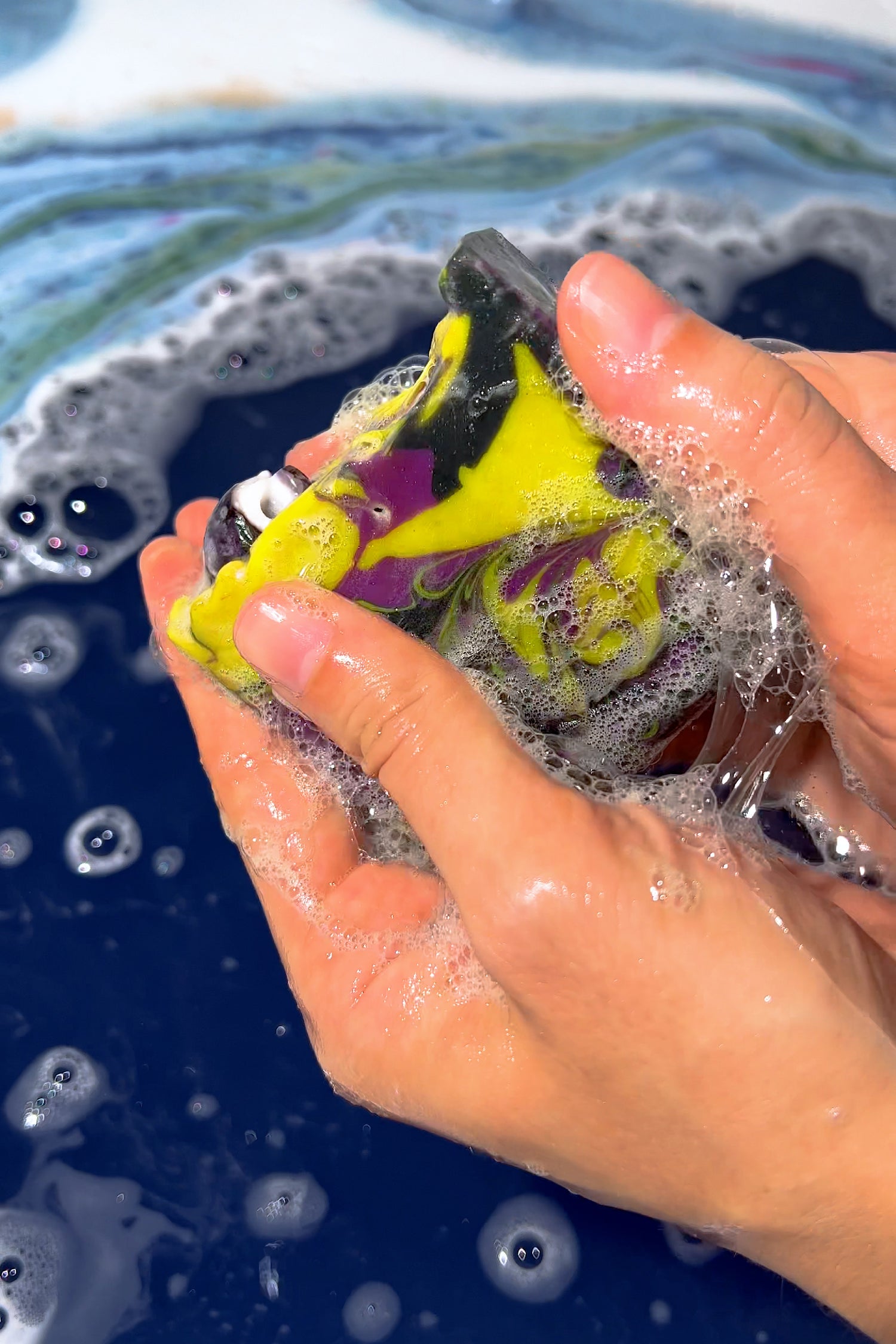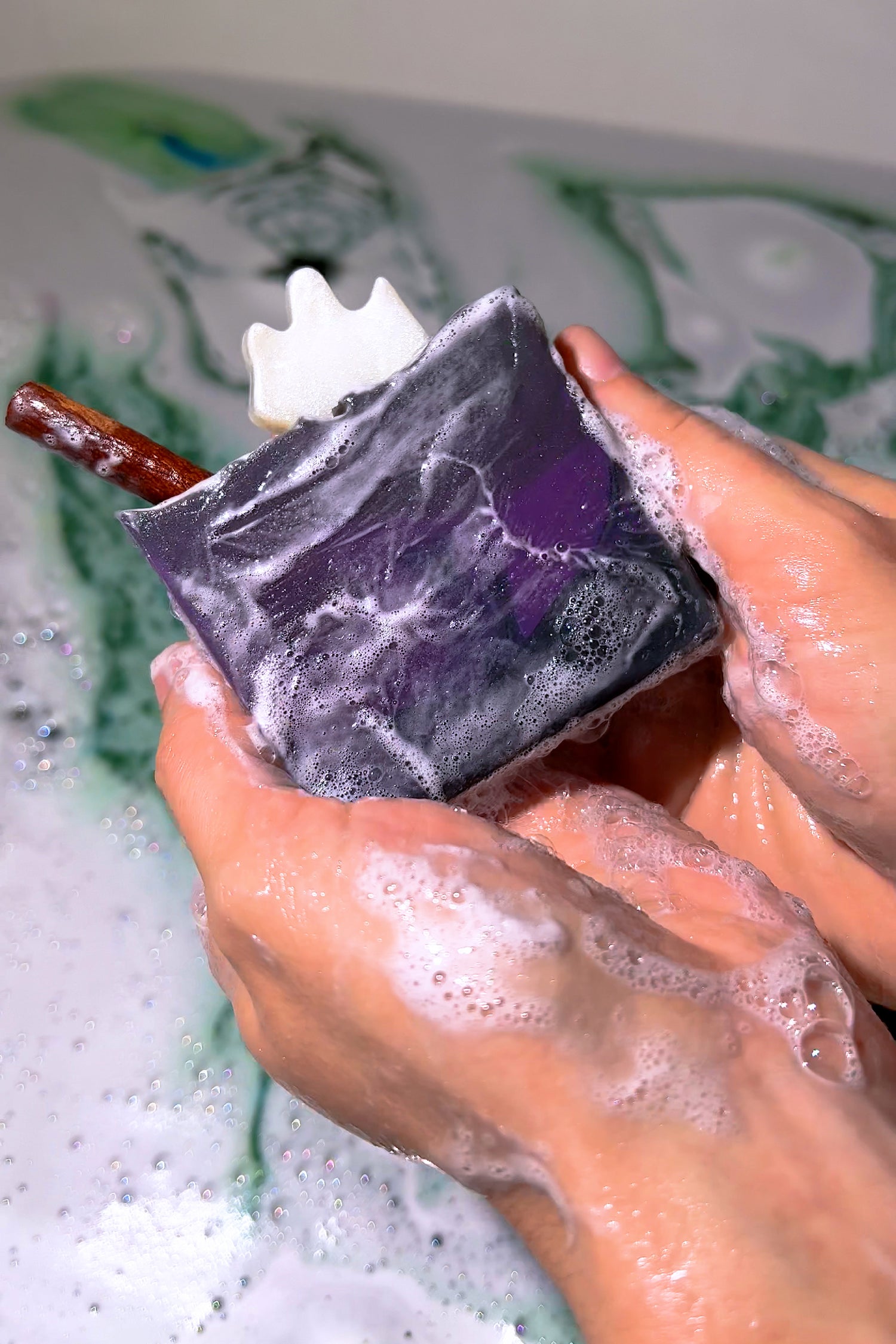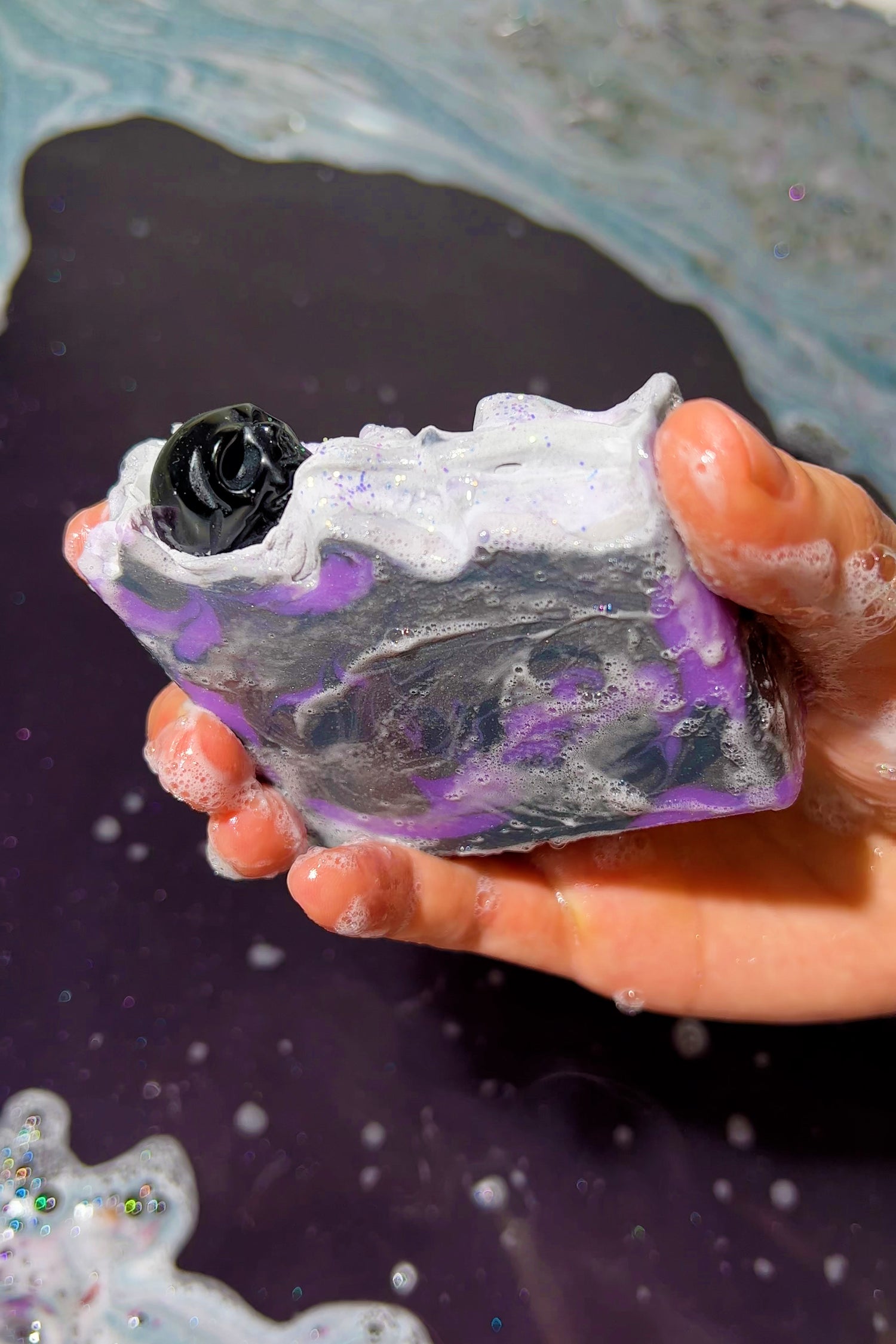 What is Cold Process Soap?
Keep your skin clean and hydrated with our gentle and nourishing recipe. Our soap is made the old-fashioned way, using a custom blend of natural oils. We then cut the soap into bars and set it to dry for at least 4 weeks.
See More
OBSESSED!!!
It's the first bar soap I've found to calm down and not flare up my partner's EXTREME eczema! It's also super hydrating and silky and smells delicious. Please don't ever stop making this soap!
Makes my skin so soft!
I never knew soap could make your skin feel so soft! I love how I don't have to use lotion after taking a shower now. I look forward to trying more soaps 🥰
Honey and Oats Artisan Soap
Very calming Nice lovely scent
The best soap ever
Get this soap. You won't regret it, promise!! My skin has never ever felt this soft.. everytime my boyfriend touches me he can't get over how soft my skin is either. Make you and your partner happier, just buy this soap!
soothing and smells so good!
this soap helps my dry skin and leaves me feeling soft for hours! i usually apply lotion after the shower but i don't need to with this soap.