Honey & Oats Bath Potion
Regular price

Sale price

$23.00
Nourish that dry skin and bathe in a sea of milk, oats, and honey! Hydrating colloidal oatmeal to create a luxuriously creamy and milky bath. Topped with rolled oats and epsom salts that'll soothe sore muscles and pamper your skin, it'll transfix your senses and keep you glowing!
Crystal Hidden Inside

How To Use

Skin Benefits

Ingredients
Hidden inside of our Honey & Oats 🍯🥛Bath Potion is a yellow calcite crystal.
Pour desired amount directly under running warm/hot water. Sit back and relax while the bubbles arise. Watch the colors blend together and swish the water around to see the full effect! 
🧂Epsom Salts - Great for relaxing sore and achy muscles, also helps with relieving headaches and migraines because of the muscles relaxation.
🥥 Coconut Milk Powder - Coconut contains moisturizing properties that leave the skin feeling soft and supple, which can also help reduce irritation.
🌿 Kaolin Clay -  The cleansing properties of Kaolin Clay can remove dirt and impurities from your skin pores that lead to acne breakouts. It is gentle to use and cleans your skin without making it dry and dull.
Sodium Bicarbonate, Citric Acid, Colloidal Oatmeal, Epsom Salts, Rolled Oats, Kaolin Clay, Propylene Glycol, Sodium Lauryl Sulfoacetate and Fragrance (Phthalate Free)
**This bath potion contains no glitter**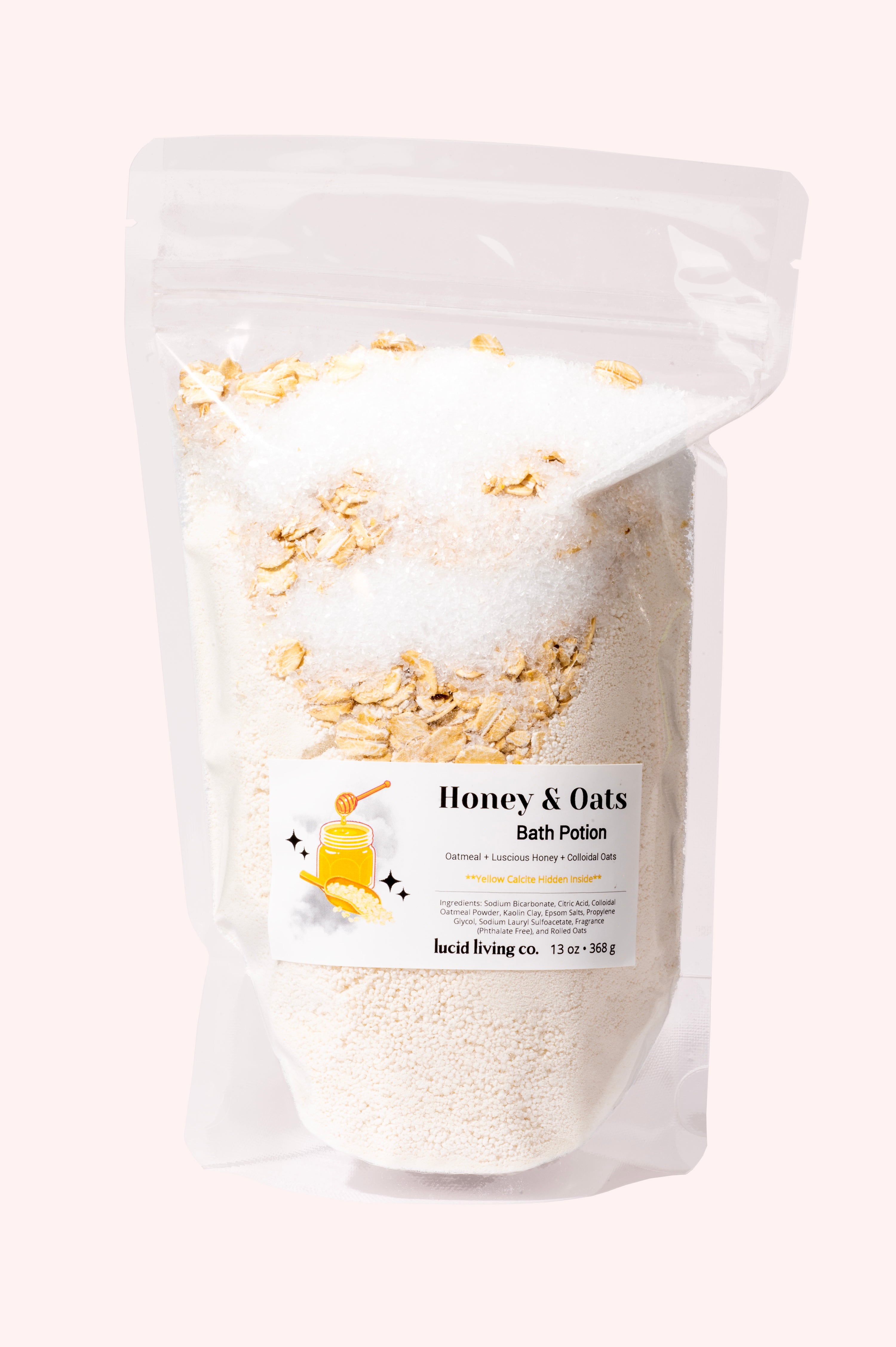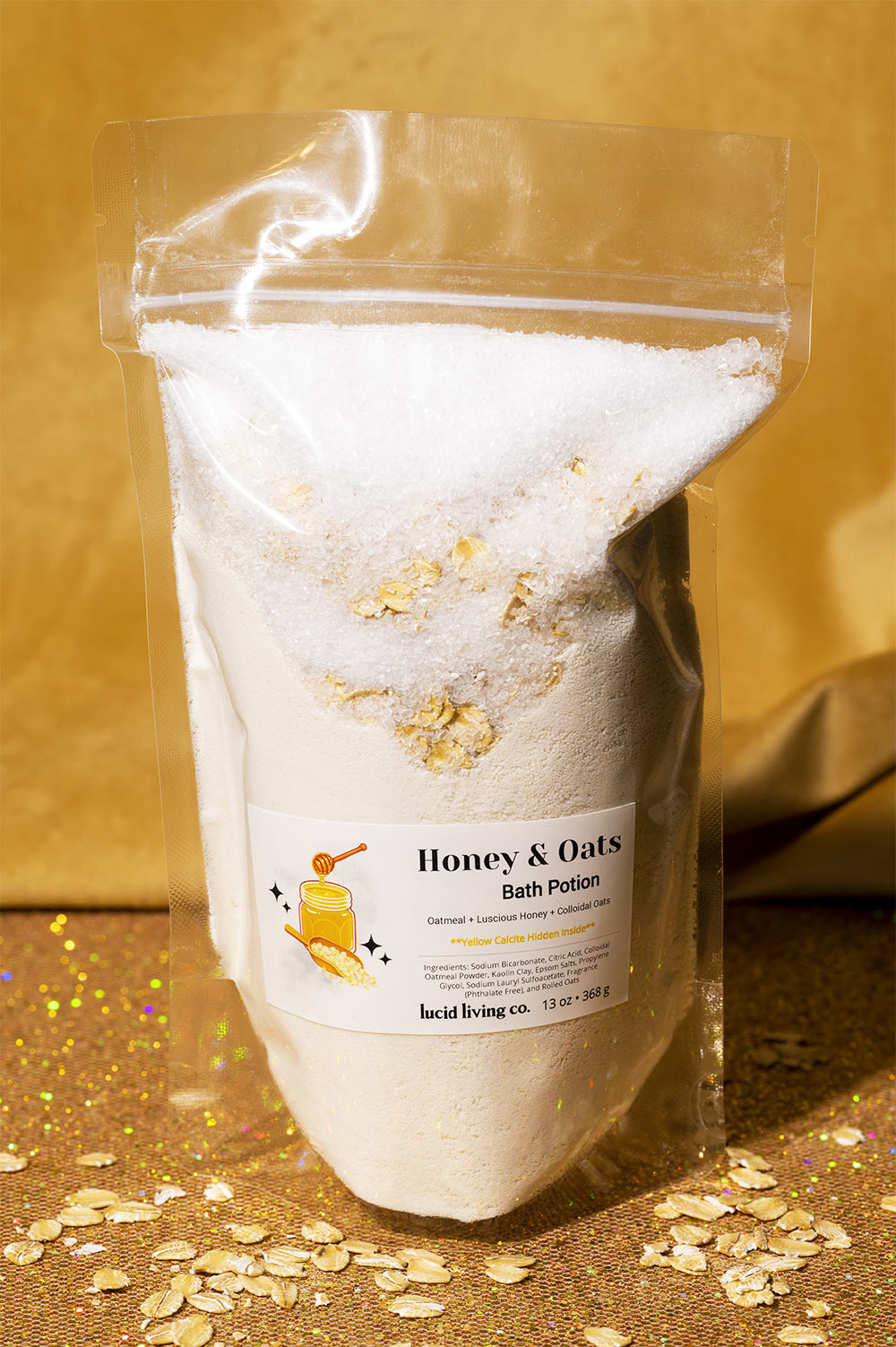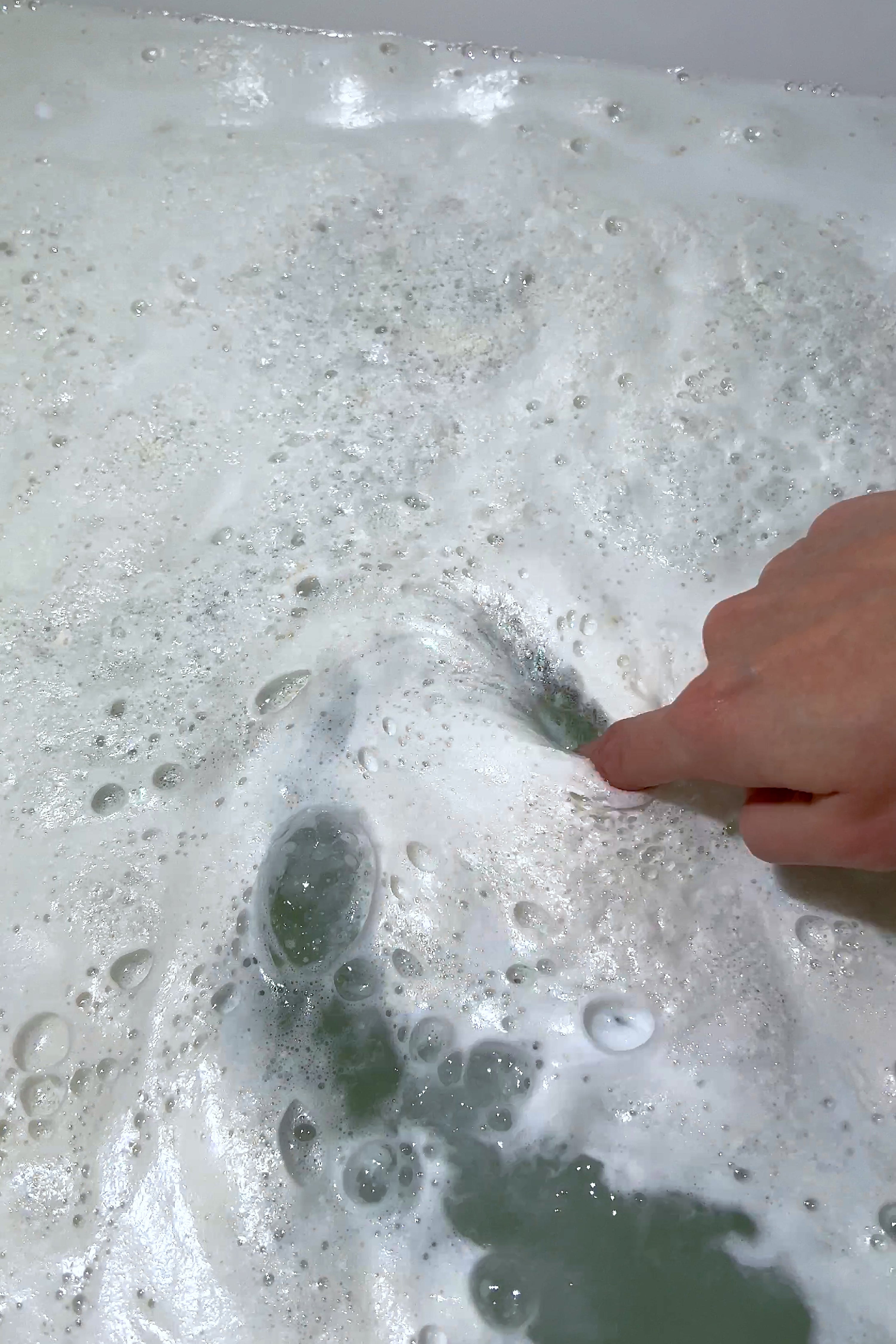 So in love 🥰
I absolutely love the honey and oats bath potion! I have eczema and night time is usually when it flares up. This helped it calm down for a few nights. Will definitely be reordering this❤️
Honey and oats
Definitely a simple comfort, very relaxing scent I can't wait!
Perfect for Sensitive Skin 🧴
Lovely scent and feels so good after being in the sun all day. 100/10
One of my new Faves
I love the subtle smells of honey and oats. The creamy color is very soothing and relaxing as well.
Umm more please!
This is by FAR my favorite. It's very luscious. I absolutely love honey and with added oats I felt soooooo good. The smell with strong but not over powering at all.