Morticia Bath Potion
Regular price

Sale price

$23.00
Sweet, neat, she'll make you want to put up your feet. This witch is a bit kooky, she's altogether spooky! A bath brewed with black cherry, that's not all that scary! But don't be afraid of the water, this babe isn't one for slaughter. So have a treat with Morticia, promise she won't trick ya! That's our guarantee!
Scent
Ripe, dark, and fresh for a wild, bone tinglingly good sensation that'll tickle and entice your nose! Black cherry of course is swirled to petrifying perfection to enchant your senses.
Crystal Hidden Inside

How To Use

Skin Benefits

Ingredients
Hidden inside of our Morticia Bath Potion is a Milky Quartz Crystal
Pour desired amount directly under running warm/hot water. Sit back and relax while the bubbles arise. Watch the colors blend together and swish the water around to see the full effect! 
🧂Epsom Salts - Great for relaxing sore and achy muscles, also helps with relieving headaches and migraines because of the muscles relaxation.
🥥 Coconut Milk Powder - Coconut contains moisturizing properties that leave the skin feeling soft and supple, which can also help reduce irritation.
🌿 Kaolin Clay -  The cleansing properties of Kaolin Clay can remove dirt and impurities from your skin pores that lead to acne breakouts. It is gentle to use and cleans your skin without making it dry and dull.
Sodium Bicarbonate, Citric Acid, Coconut Milk Powder (contains zero milk protein = 100% Vegan), Kaolin Clay, Epsom Salts, Sodium Lauryl Sulfoacetate, Fragrance (Phthalate Free), Propylene Glycol, Roses, and Biodegradable Glitter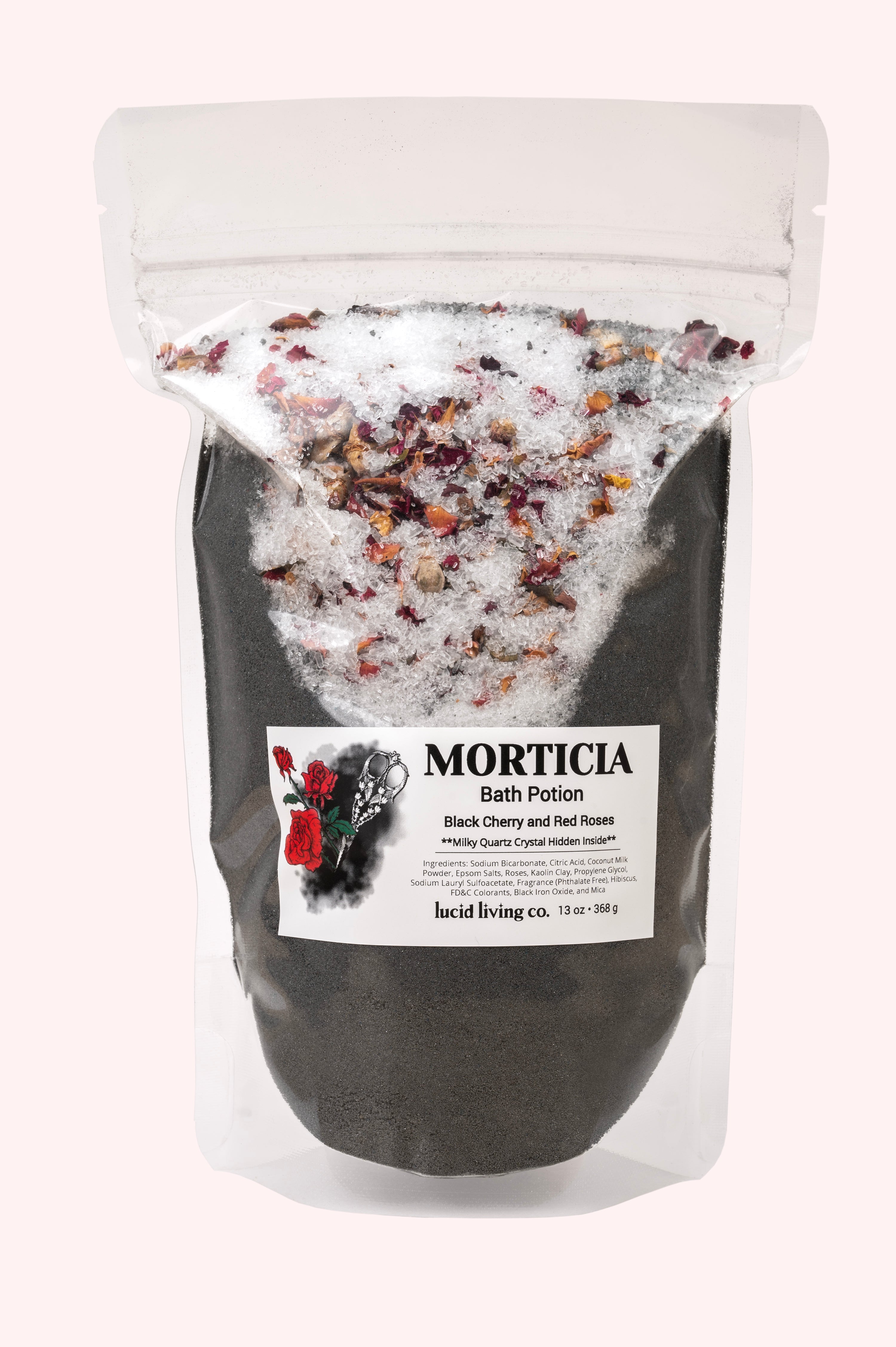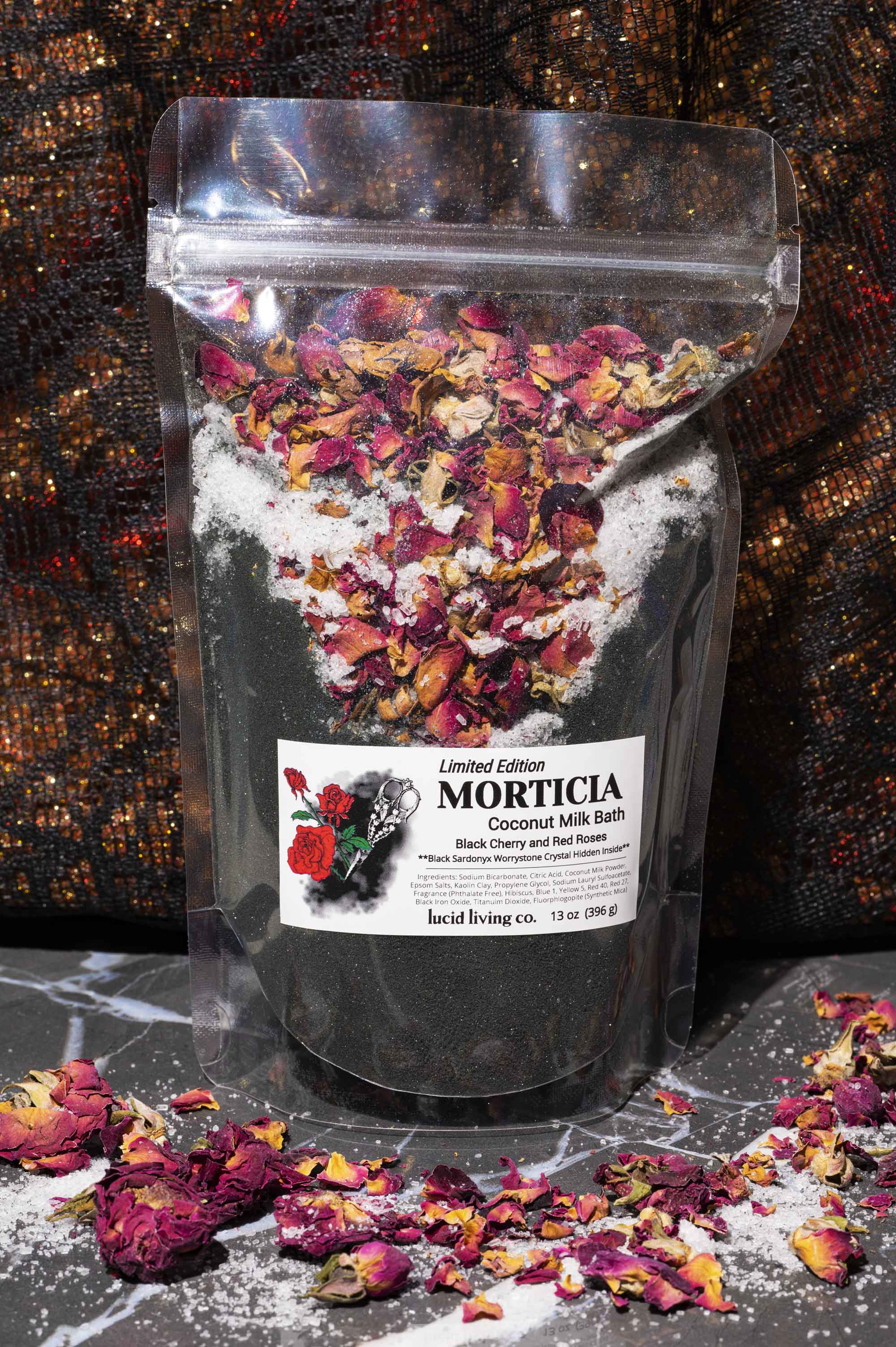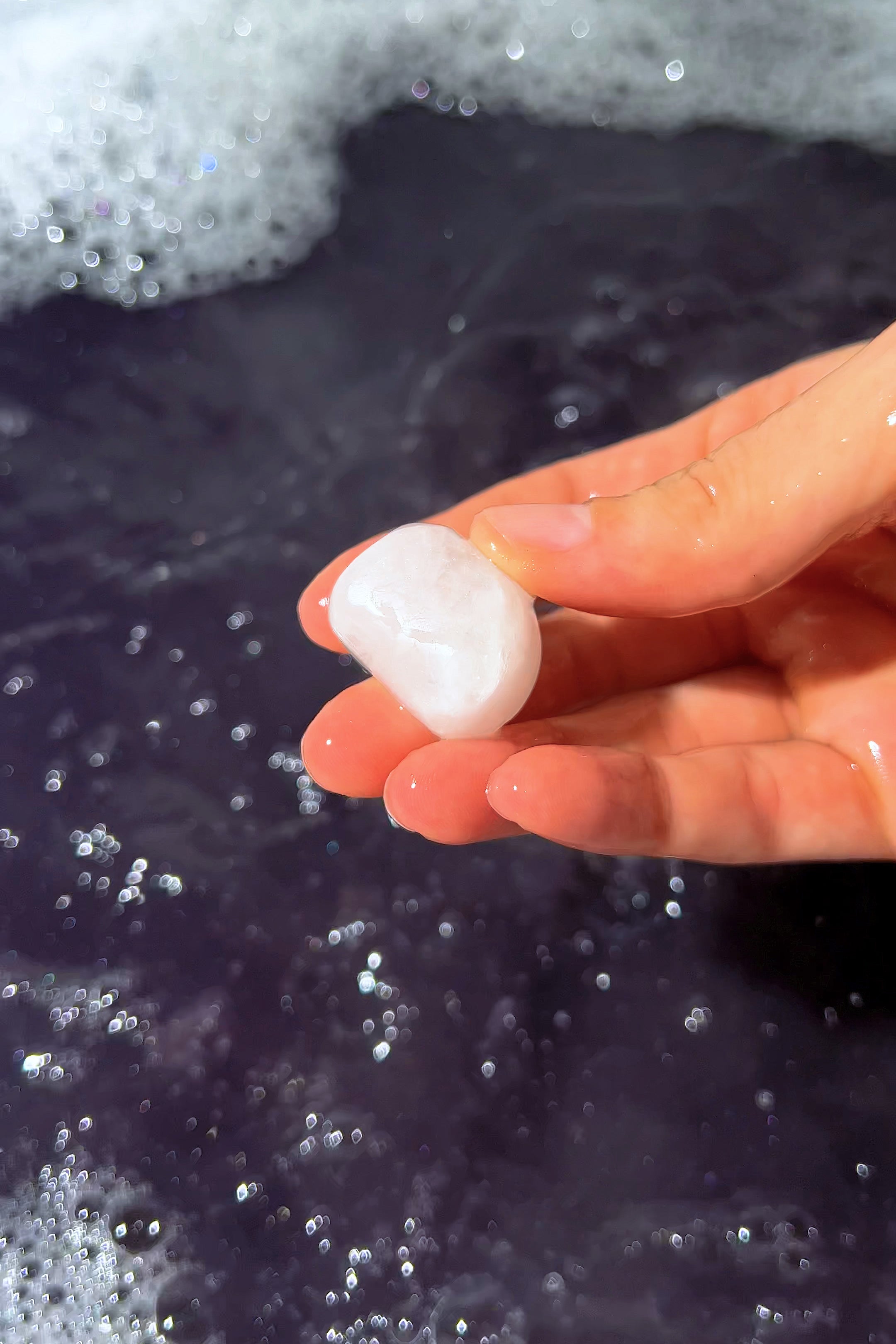 🥀🌹
In loooovveeeee with this scent! My gosh. Please keep them one around!
Queen of creepy
Morticia bath potion was amazing. I was unsure of the scent when I ordered but absolutely loved it when I opened it. Perfectly blended.
Wonderful milk bath
Lightly scented but beautiful. Keeps skin soft