Tea Tree & Lemongrass Artisan Face Soap
Regular price

Sale price

$9.00
Our in house blend of tea tree, lemongrass and ginger is an uplifting and energizing way to start the day. Use this face soap in the morning to brighten and tighten your complexion. Sea Clay is what gives this soap its natural color, leaving you with soft supple skin.

How To Use

Skin Benefits

Ingredients
The benefits of our cold process soaps are many! We use luxurious oils and butters including creamy mango butter, shea butter, coconut oil and castor oil to hydrate and leave your skin super soft and smooth! 
Saponified Oils of: (Olive, Coconut, Shea, Mango, Sweet Almond and Castor Seed), Distilled Water, Sea Clay, Tea Tree Essential Oil, Lemongrass Essential Oil, Ginger Essential Oil, and Sodium Lactate
All of our soaps are made with ZERO palm oil, and are 100% Vegan! 🌿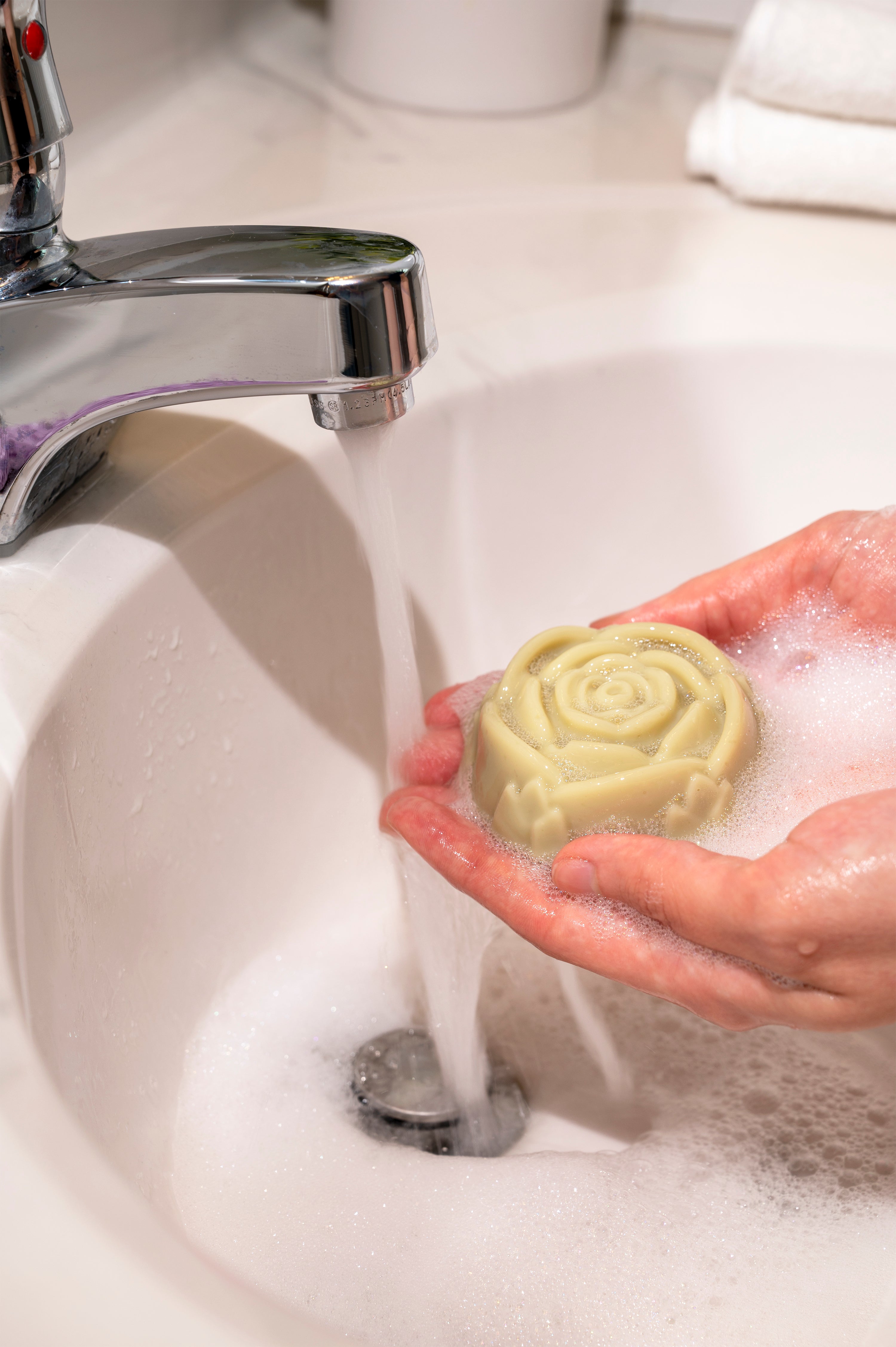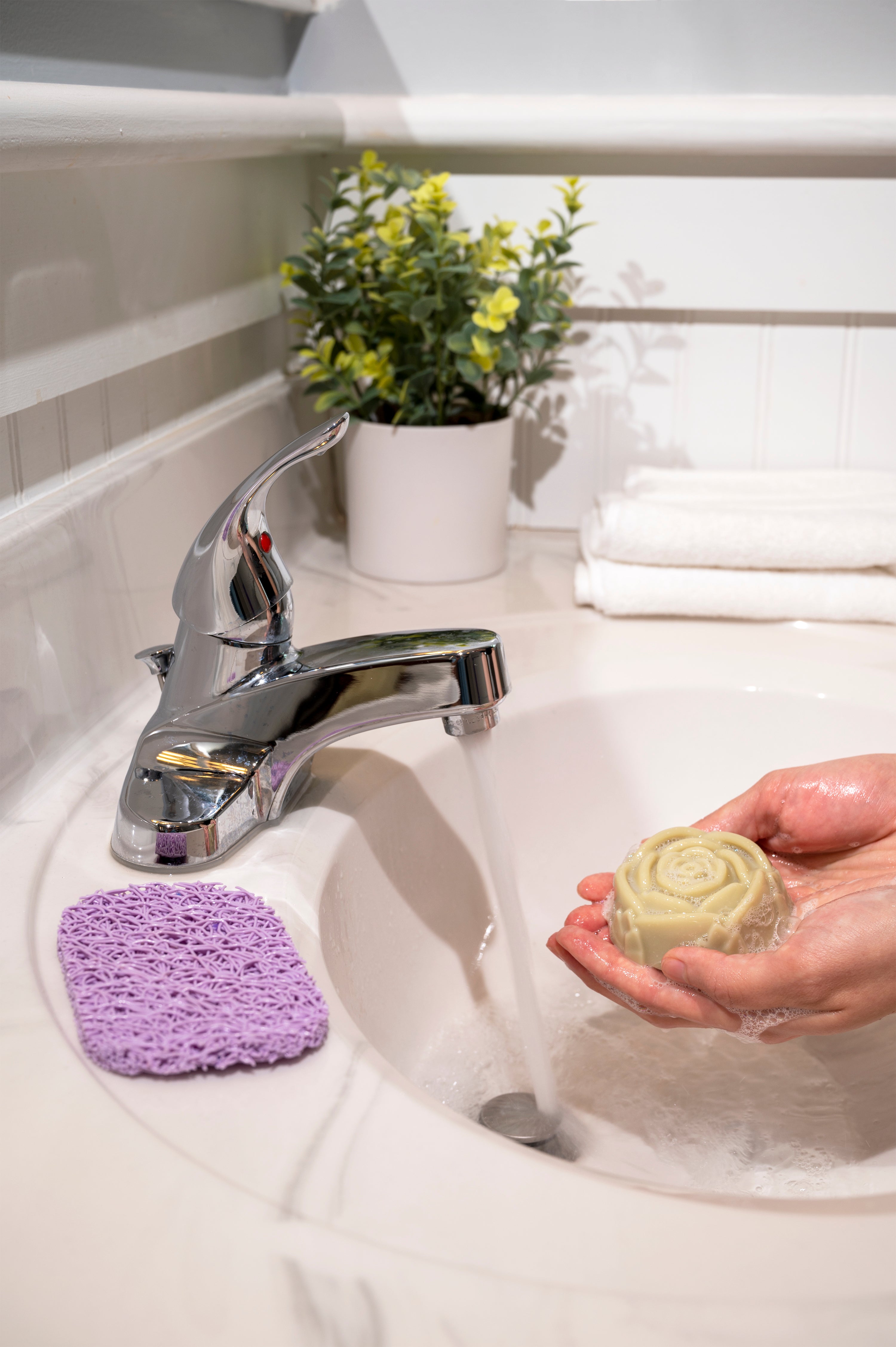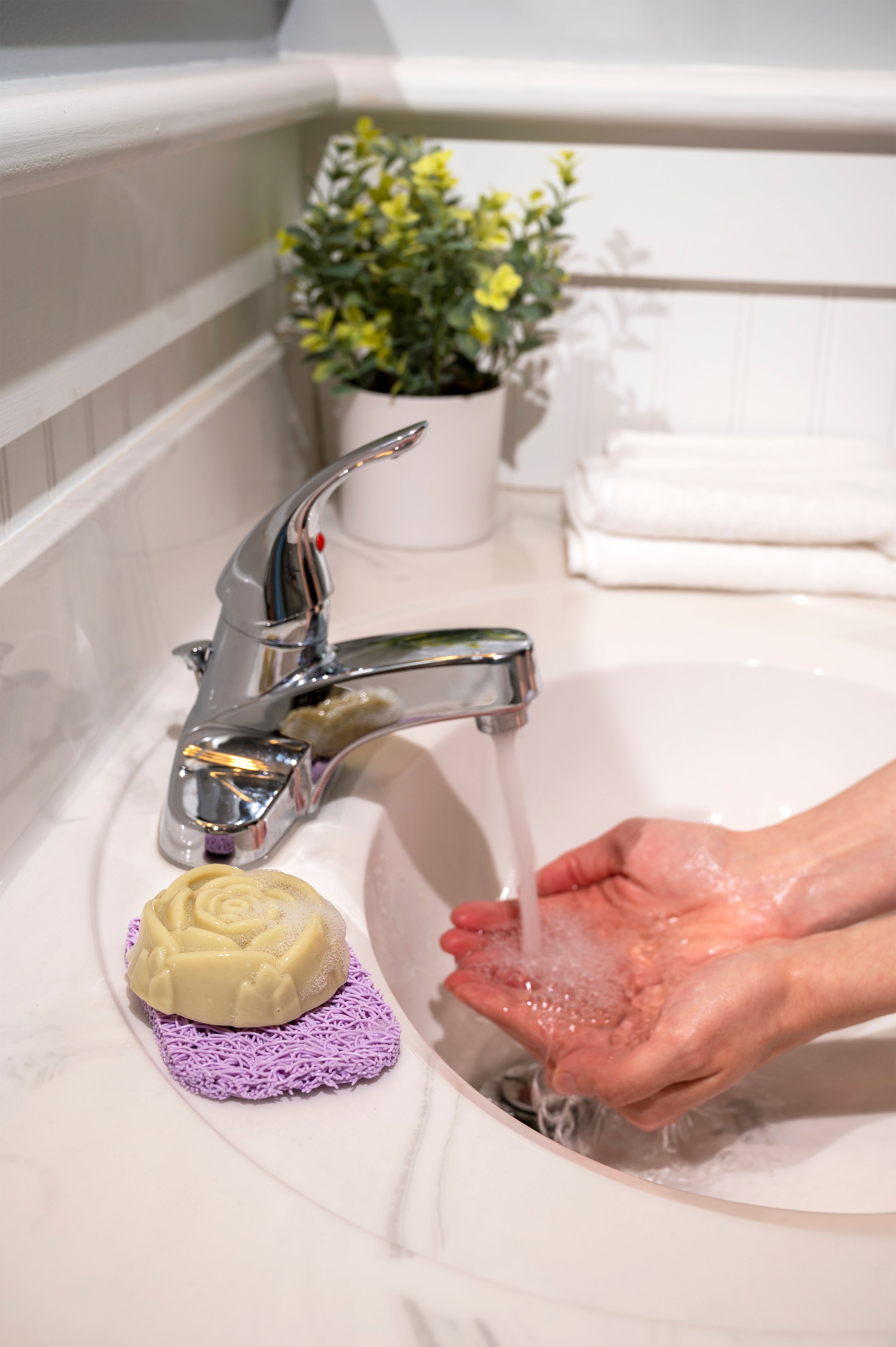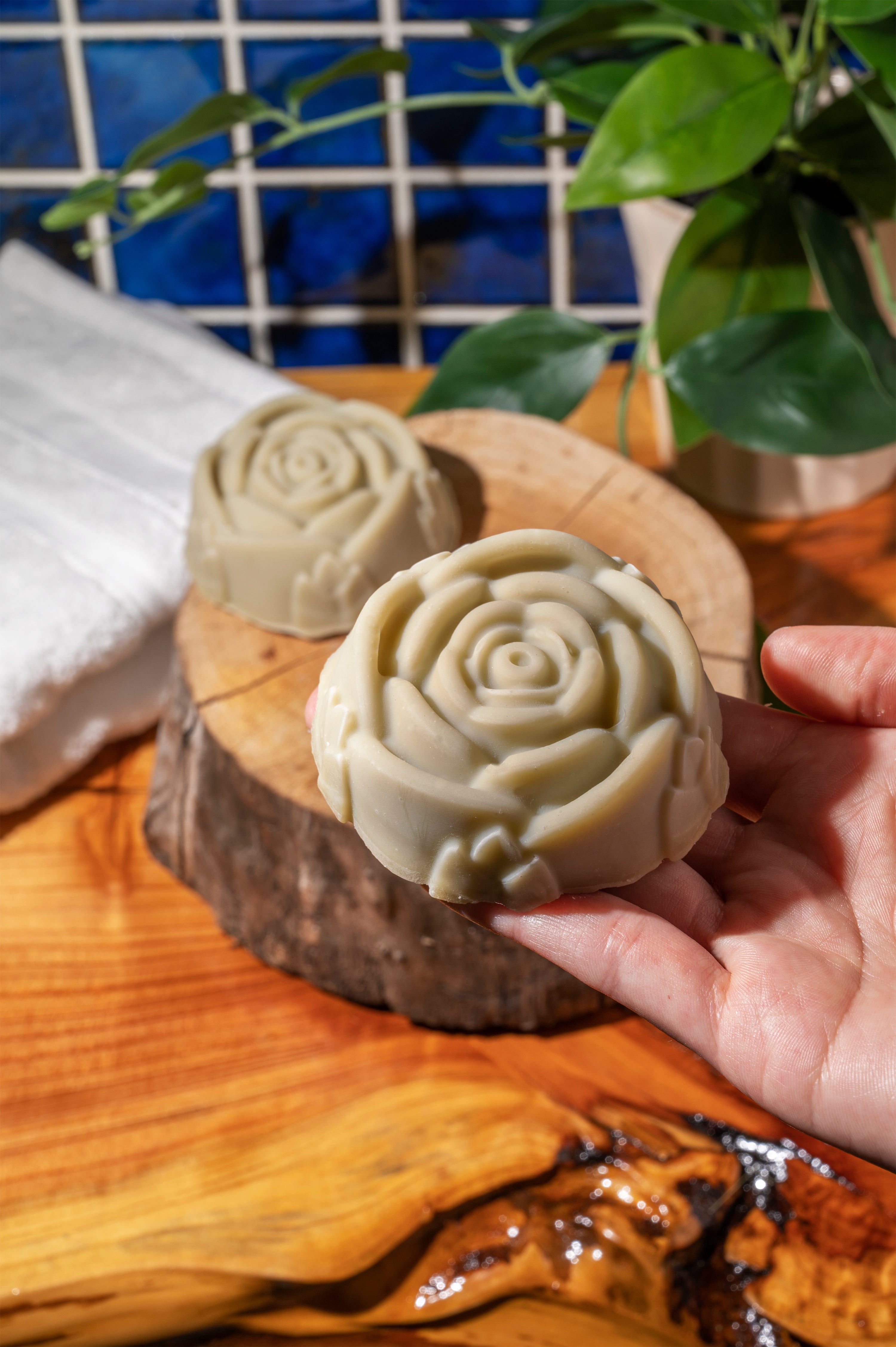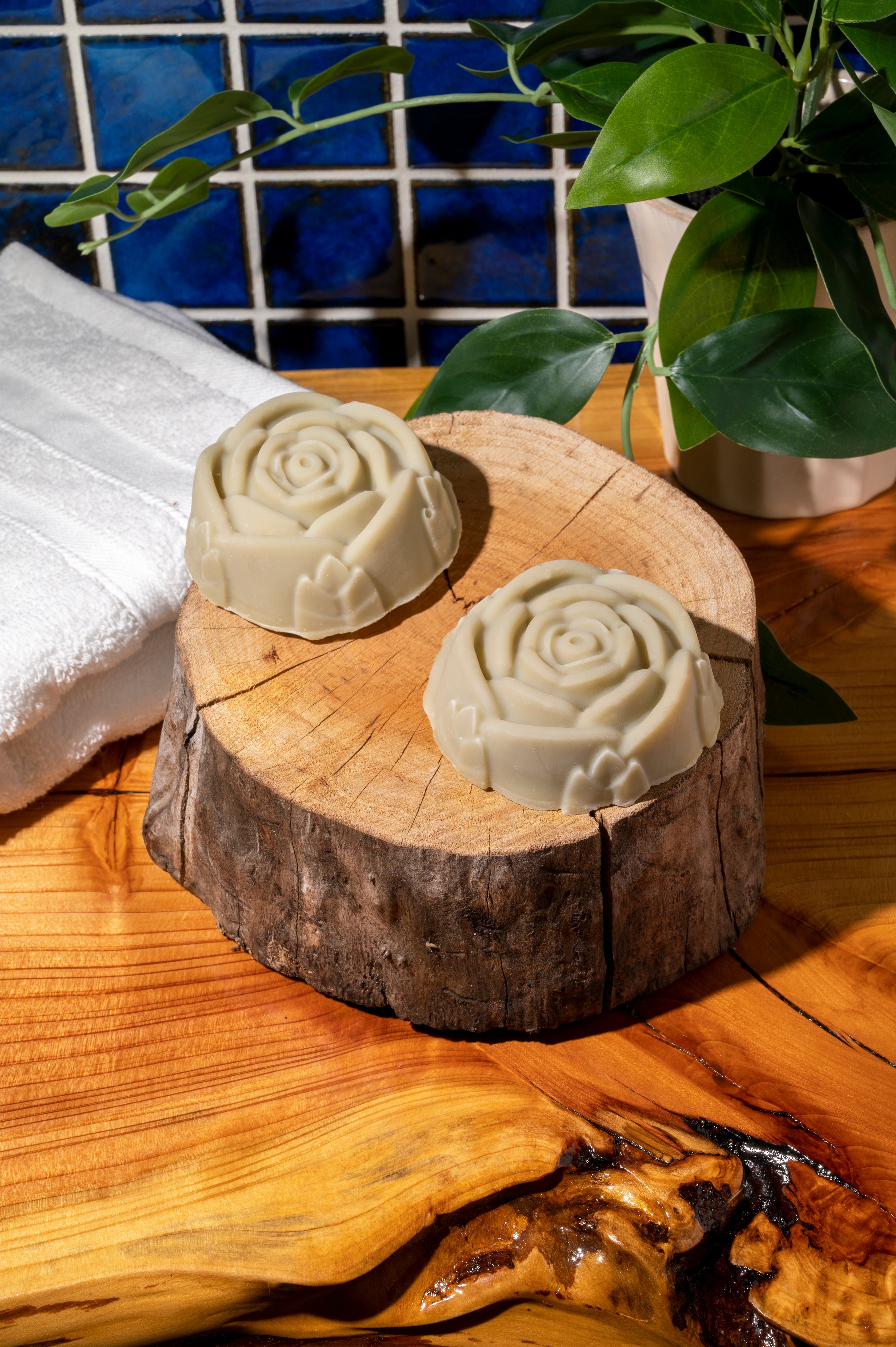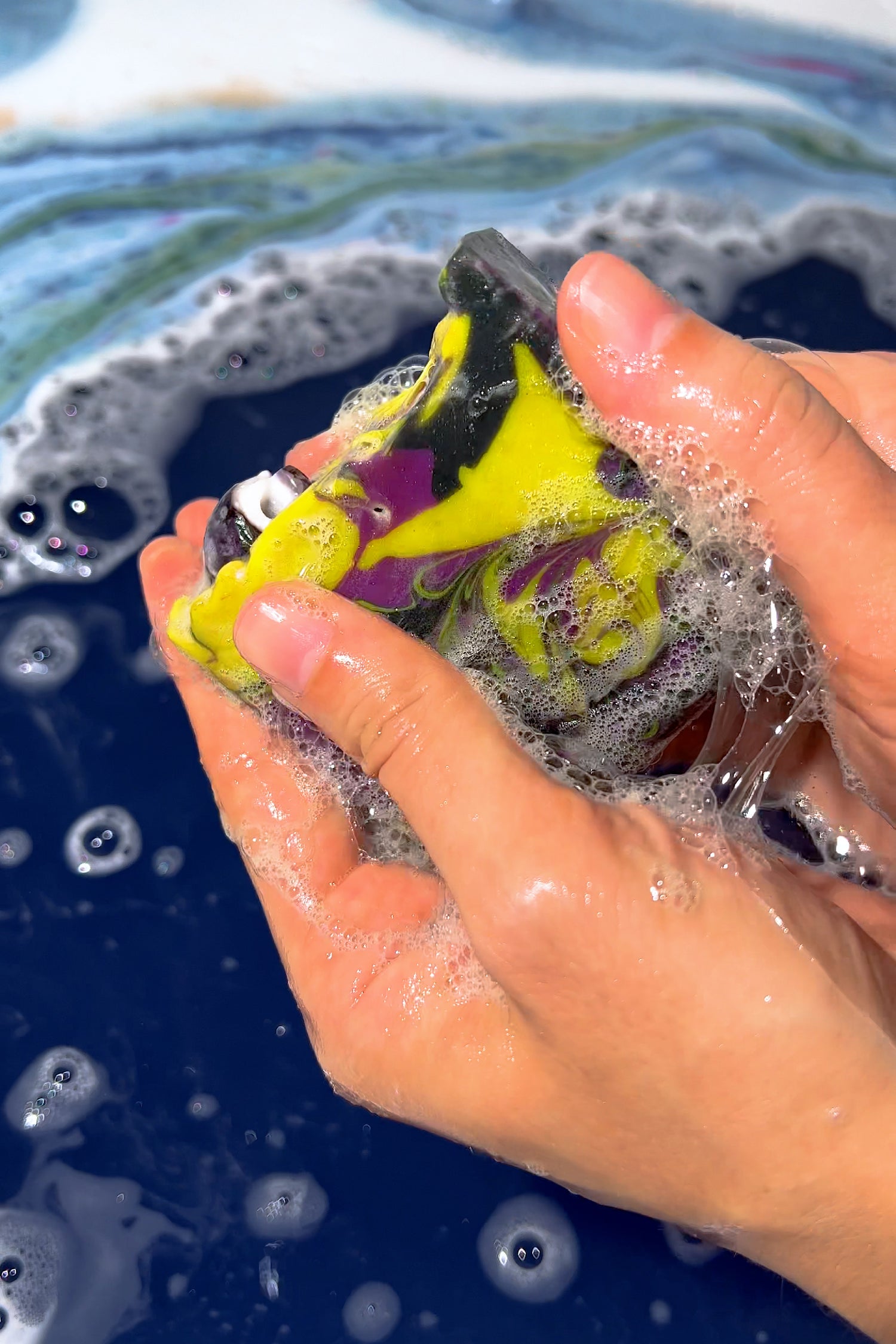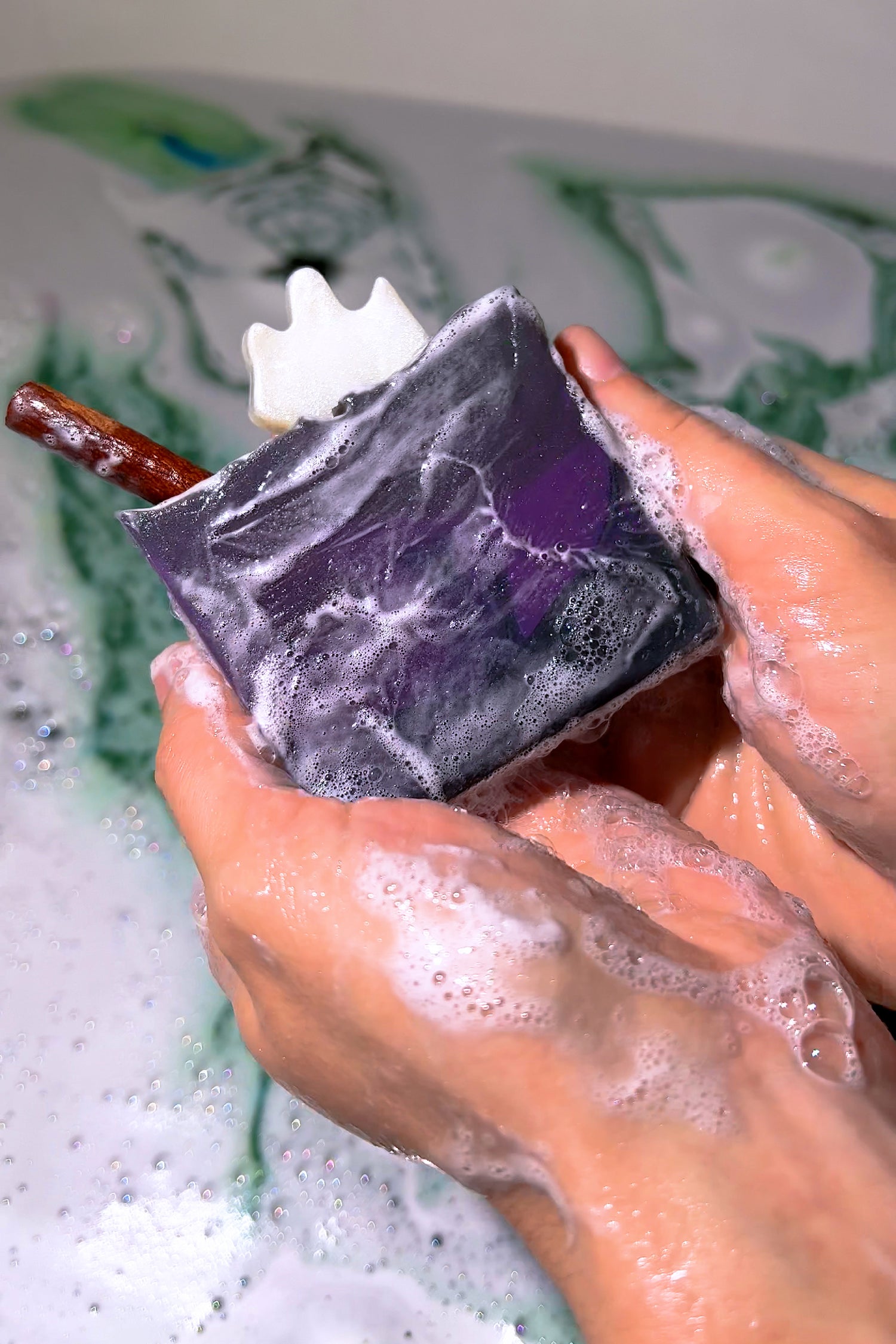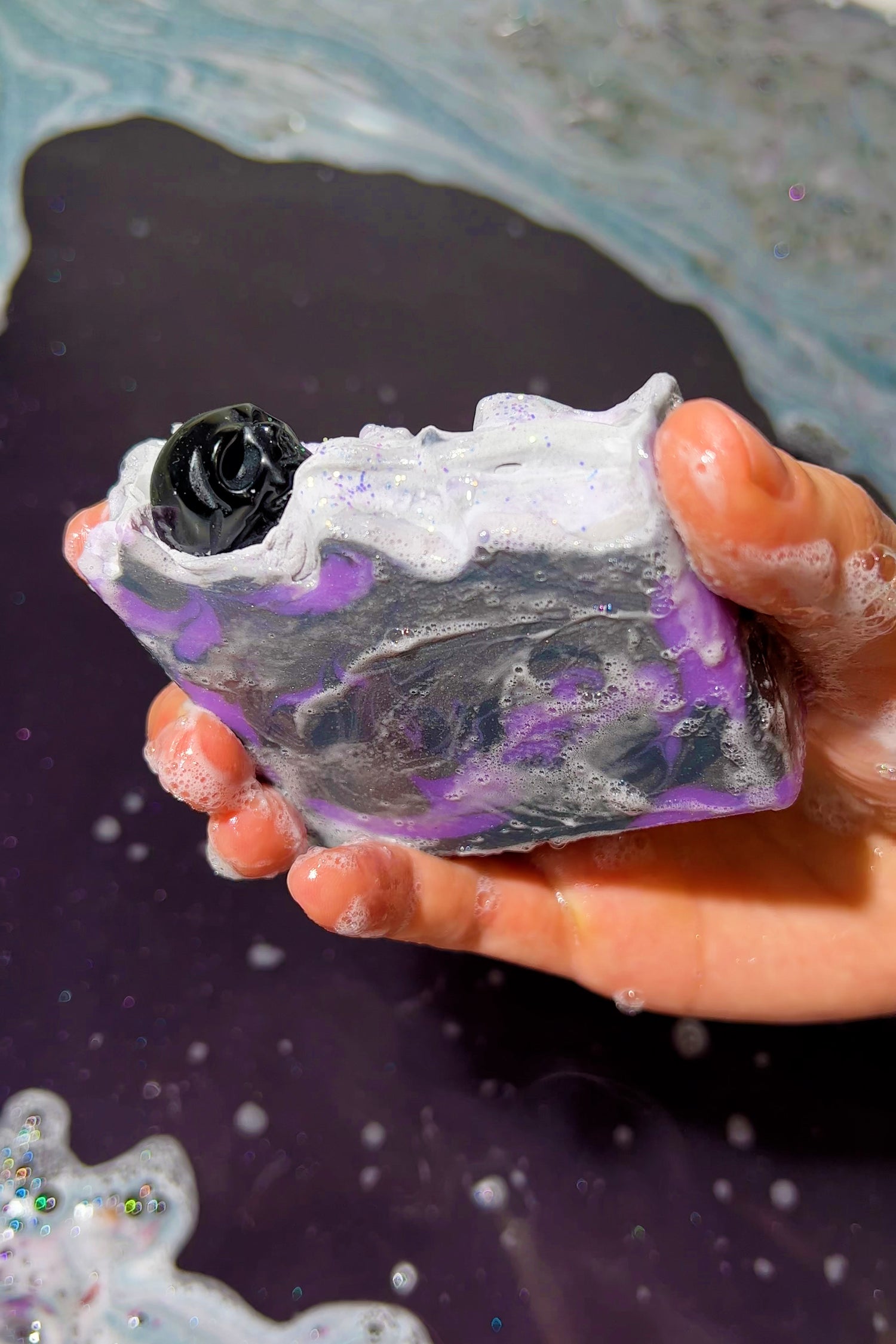 What is Cold Process Soap?
Keep your skin clean and hydrated with our gentle and nourishing recipe. Our soap is made the old-fashioned way, using a custom blend of natural oils. We then cut the soap into bars and set it to dry for at least 4 weeks.
See More
Tea Tree Soap
I've heard so many great things about tea tree and how it's good for getting rid of acne so ofcourse i had to try this soap! it actually works. my pimples are mostly gone and im going to need this soap for the rest of my life now thanks
So cute!
I love how cute this face soap is and it helped get rid of my acne! I will continue using face soap over face wash now
Need more!!!
I ran out and need more but it's out of stock and now I am sad! 🥲 This face soap is the best and beats the heck out of face wash. It got rid of my blackheads on my nose and all of the acne on my face. This face soap is a miracle worker!!!
My Face is So Refreshed and Soft
Psshh come here dear potential customer. Buy this! Seriously buy it! You won't regret it. My face feels so refreshed and soft. Perfect to remove makeup and other grime. Perfect to use with Moon Glow too! I honestly love using this to give my face a wash! You won't regret purchasing this great product!!
Refreshing!!!!
This soap is perfect for using in the morning! It helps wake me up and it's also great for acne prone skin. It has cleared up the acne on my chin in less than a week! Super happy with this soap and can't wait to try more face soaps!